Where to eat this December 2022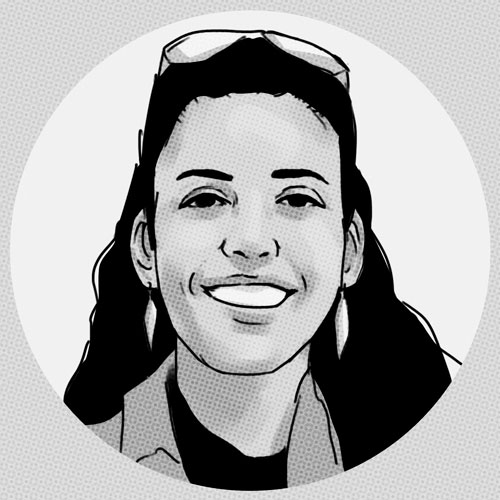 · 8 December 2022
·
Dining
New restaurants, new menus and a new Champagne brunch you don't want to miss
So you are a food grinch, someone who isn't exactly into stuffed turkeys, mulled wine, panettones and other Christmas foods. That's ok, because we've got a list of new restaurants and refreshed menus to keep you hungry for the month of December.
COL
Experience east London at COL, the latest addition to Keong Saik's eclectic dining scene. The new dining concept is casual and inviting, serving up refined fare by chef-owner Colin Buchan, an ode to the ubiquitous neighborhood restaurants and bars of London where he earned his chef's whites.
The 50-seater restaurant occupies the ground floor of The Working Capitol, a pre-war biscuit factory turned co-working community. Trained in the kitchens of Gordon Ramsay for over a decade, multiple Michelin-starred establishments, and David and Victoria Beckham's residence as their private chef, Buchan is known by many in Singapore for his food programme at 1880.
"After a career spanning London, Europe and Asia, my wife Sophie and I set out to create a cosy yet energetic restaurant that we would love to dine, drink, and have fun in. COL represents a new style of simple, accessible, and yet sophisticated dining where seasonality is key, and we are excited to be part of a new wave of approachable refined restaurants in Singapore," he says.
"We are choosing to find the sweet spot between fine and casual dining whilst focussing on produce and skill. Bringing COL to life has been incredible for me, and I see it as the culmination of my culinary journey."
Buchan is joined by his wife Sophie, who heads front-of-the-house; and head chef Dennis who brings with him twenty years of global culinary experience in Michelin-starred restaurants and beyond. Together they offer an European-accented menu featuring seasonal ingredients and flavours, smoky wood-fired meat and seafood, and handcrafted pastas.
Signatures on the opening autumnal menu include starters for sharing, such as aromatic Nduja arancini with smoky muhammara dip, and hand-dived roasted scallops served with an umami-rich, oceanic seaweed butter and a dollop of sweet and tangy grapefruit marmalade.
Popular mains include Hand-rolled Tagliatelle (each portion made fresh to order) with Scottish mussels and a sauce of piquant chilli butter and confit tomatoes; and Iberico Pork Loin laced with lardo and finished with carrots, crushed apples, cider jus and mustard.
From the grill, marbled cuts of Sanchoku Wagyu OP Rib and Black Opal Wagyu Entrecôte are brushed with wagyu beef fat and fire-cooked over binchotan for a beautiful sear.
For dessert, try COLPOP, a thick bar of raspberry rose parfait on a stick, coated with Opalys white cocoa and raspberry ripple, or opt for the meringue-topped zesty citrus curd Mascarpone Tart dusted with kaffir lime.
Complementing the delicious fare is COL's wine list, curated by Benjamin Hasko, one of two Master Sommeliers based in Singapore. Also highly recommended are the classic craft cocktails with a fun COL twist, such as the Nero Negroni, Coconut Highball, and the chef's favourite, Bobby Burns, the restaurant's interpretation of an espresso martini.
COL is at 1 Keong Saik Rd., #01-05 The Working Capitol Building, Singapore 089109. Tel: 9163 6247
Élan
This dining concept by Les Amis Group who reimagines the French dining experience with Asian touches. Located at Shaw Centre, the 48-seater élan has French origins and refers to enthusiastic vigour, liveliness, and a distinctive flair. The restaurant's debonair, playful and slightly mischievous French bulldog mascot, Bruno, is inspired by restaurant director Philippe Pau who has over 25 years of culinary experience garnered from several Michelin-starred restaurants across France, Switzerland, Dubai and Seychelles.
Diners can expect modern French cuisine but with an Asian slant to them, thanks to chef de cuisine Peter Teo. He subtly weaves popular Asian ingredients such as basil, ginger, yuzu, and kombu into his creations. Opt for a la carte, or a set lunch menu ($70/pax), or the 4-course dinner tasting menu ($135/pax) .
Notable starters include Foie Gras Bonbon, a sweet and savoury creation boasting buttery foie gras coated in dark chocolate served with hazelnuts, and balanced with the tanginess of kumquat and marigold on toasted brioche; and Carabinero Prawns, served atop al dente tagliolini pasta, kelp, umami sea urchin and yuzu sauce.
Not-to-miss signatures include the oven-roasted and hay-smoked Smoked Pigeon, served with vacuum-compressed watermelon; and the crunchy scale Tilefish, prepped with piping hot oil poured over the scales and served with silky potato mousseline, melted leeks and bonito velouté.
élan's steak menu features hearty servings of charcoal-grilled Yamaguchi A4 Wagyu Striploin, and the Australian M9+ 600g Wagyu Steak. The 500-day grain fed, pure-bred Wagyu flank cut comes from Blackmore, Australia and is prized for its rich flavour. Lamb lovers are also in for a treat with the roasted saddle and rack of Pyrenées Lamb, accompanied by tomatoes, zucchini tian and lamb jus.
End the meal on the extensive cheese trolley or choose from a myriad of desserts, such as Lemon (lemon compote, and lemon and kaffir lime cream) served with refreshing basil gel; or The élan's Chocolate with flanking milk chocolate mousse, passionfruit jelly, caramel, ginger and almond sponge cake.
élan is at 1 Scotts Rd, #01 – 13 Shaw Centre, Singapore 228208. Tel: 6735 6656
Revolver
Launched end-October, just a few weeks after the hottest open-fire grill restaurant's first birthday, Revolver's latest menu, Bullet 7, promises even more bolder offerings. Think whole Corsican sea bass, Alaskan king crab, uni from Hokkaido, and Margaret River tomahawk, cooked up by Executive chef Saurabh Udinia and his team.
The nine-course Experience menu opens with the Snack Box featuring a trio of bite-sized gems: Otoro (fatty Japanese tuna) Papadum, Gambero Rosso (Mediterranean red prawn) Tostada, and Uni Bread Pakora. The meal progresses languidly, with the likes of Revolver's ever popular Fresh Paneer, this time served with a Green Chilli Pickle made with cashews, peanuts and tamarind, and Charred Broccoli brightened with a Spiced Almond Espuma.
Then come the big guns.Alaskan king crab legs, smoky from the fire, tossed in a more-ish pepper fry sauce; whole Corsican sea bass grilled and showered with a fresh bouquet of coriander and dill; and Margaret River Tomahawk served with ABC sauces ("A" for a spicy smoked Assamese chilli sauce cooked with fermented black beans and lemon juice; "B" is for green chilli pickle bearnaise; and "C" is for Bombay Chimichurri, spiked with coriander, garlic and cumin).
The last savoury course remains Revolver's signature kulchettes, served warm from the tandoor – this time stuffed with earthy gorgonzola and topped with spiced minced lamb; or with emmenthal and topped with butter chicken.
Choose from various dinner menus: six-course Discovery ($169++) and Vegetarian ($159++), and the eight-course Experience ($229++) or the five-course Lunch menu ($99++). Drink pairings are also available; choose from a three-glass sake pairing ($75), a four-glass wine pairing (from $80) or go for the Twisted Pairing ($168) for a curated selection of cocktails, wines and sake.
56 Tras Street, Singapore 078995. Tel: 6223 2812
LUCE by Davide Giacomelli
InterContinental Singapore's flagship bistronomic Italian restaurant, LUCE by Davide Giacomelli, has launched its first Italian Bistronomic Champagne Brunch, showcasing Italian street food.
The buffet line up features an extensive buffet line of cold starters with a wide selection of Italian imported cheese and cold cuts; free-flow seafood and sashimi on Ice; hot specialities; pinsas (hand-pressed pizzas); desserts and live stations – all complemented with live music.
Indulge in Italian delicacies such as Gazpacho Di Pomodori, a savoury cold soup and one of chef's favourite summer recipes, as well as the refreshing Mozzarella and Tomato Skewers. Another of his favourites is the Eggs a l' Amatriciana, the ultimate brunch item featuring a sunny-side up with a perfectly runny yolk smothered in tomato sauce accented with pancetta and red onions.
Must-haves include Giacomelli's best of Lombardy selection, such as Orecchia di Elefante, a bone-in, thinly sliced tender veal meat that is breaded and fried – typically called "elephant ear" and the signature dish of Lombardy. Another speciality is Pasta al Forno featuring penne enrobed in rich flavours of Bolognese sauce and silky, creamy béchamel sauce.
Other highlights include a variety of hand-tossed Italian pinsas with their signature crisp crust that comes from an age-old careful practice of hand-pressing dough. Indulge in classic flavours such as Margherita and Four Cheese; or fancier creations like Rustica Pinsa, topped with Scamorza, bacon, zucchini and potato.
Complete the experience with a plethora of desserts handcrafted by executive pastry chef Desmond Lee. They include the popular LUCE-misu, crunchy choux pastries, and a live dessert station serving up freshly-made crêpes suzette topped with caramel orange sauce.
LUCE by Davide Giacomelli is at 80 Middle Road, Singapore 188966. Tel: 6825 1008
SHARE