Gaggan Anand opens Ms Maria & Mr Singh at Tanjong Pagar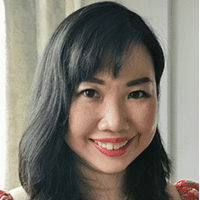 · 28 October 2022
·
Dining
The chef, known for his offbeat menus, serves up a love story of Mexican-Indian cuisine that's filled with drama, unexpected twists and a huge dose of passion
Here's your chance to be served by one of Asia's best chefs without leaving Singapore: the internationally renowned Gaggan Anand has opened the first overseas outpost of his restaurant, Ms Maria & Mr Singh, right here in Tanjong Pagar.
Ms Maria & Mr Singh opened in Bangkok back in 2020 to great fanfare, in huge part thanks to their sumptuous marriage of Mexican and Indian flavours. The restaurant's concept is based on a fictitious love story between a Mexican girl and an Indian boy – you guessed it, Ms Maria and Mr Singh – whose romantic tale is told through a comic book that doubles as the menu.
Expect nothing short of surprises and memorable dishes with their menu of tapas and small plates, categorised under five headings: Love At First Bite, I Don't Want To Miss A Thing, I Need You Now, For Wedding And Maybe A Funeral, and Ob-La-Di, Ob-La-Da.
Highlights include the Papdi Chaat, made with crisp fried puri, sweet and sour chutneys, yoghurt and sev, Cold Curry Ceviche, Pork Vindaloo Tacos, and Gaggan's Crab Curry.
The happily-ever-after dessert menu features a vibrant range, from The Avocado Falooda, which sees vanilla ice cream with avocado mousse, coconut jelly, and lemon foam, to Chef Gaggan's signature Mango Yuzu Snowball, which was also showcased on MasterChef Singapore.
At Ms Maria & Mr Singh, you'll also be spoiled for choice with their array of craft cocktails, curated by Boo Jing Heng, the Singapore Diageo Reserve World Class Winner 2016 and beverage director of The Proper Concepts Collective.
A version of this article first appeared on SG Magazine.
SHARE