Race to the top with Westholme Wagyu at Formula 1 Paddock Club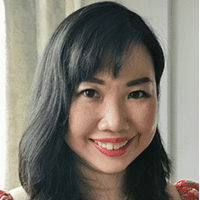 · 26 October 2022
·
Dining
Guests had the opportunity to dine at four world-class restaurants who served up top quality Australian wagyu dishes at the 2022 Formula 1 Singapore Grand Prix
Singapore got a taste of Westholme Australian wagyu at this year's Formula 1 Singapore Grand Prix. Hailing from Queensland, Westholme is reputed to be the pinnacle of Australian wagyu and is found on the menus of some of the world's top restaurants. Its herd are descended from the finest Japanese pedigree cattle, and are raised with care on pristine northern Australian rangelands.
For three adrenaline-packed days at the Formula 1 Paddock Club™, patrons were treated to star-studded epicurean experiences by specialty concept restaurants and world-renowned chefs.
They flocked to each of the restaurants helmed by award-winning chefs such as Neil Perry, Wolfgang Puck, Nobuyuki Matsuhisa and Jean-Georges Vongerichten, forming long queues as they waited patiently to dine inside.
While the gastronomic line-up featured a range of signature haute cuisine, it was Westholme wagyu that stole the limelight. Four restaurants had their own take on the beef which they cooked and served in various ways.
The World of Jean-Georges presented the delectable Westholme Wagyu Beef Tenderloin Rossini, topped with foie gras and accompanied by miso mustard and roasted carrot. The tenderloin, already wonderfully tender and seasoned, was given a flavour boost by the creamy fois gras and umami-packed sauce.
At Rockpool Bar & Grill, Australian chef Perry was personally onsite to serve the Westholme Wagyu Skirt and Picanda. They were cooked using a Josper oven, seared over coals, then presented simply with Native Australian greens and butter. This allowed the full flavour of beef to be enjoyed without being overwhelmed by other ingredients.
COMO Group featured a culinary line-up from its signature restaurants, including Candlenut, COMO Cuisine and Culina at COMO Dempsey. Stand-out dishes were the Westholme Wagyu Rump Cap MBS 8-9 Tartare with Truffle and Potato Galette; and Westholme Wagyu Sirloin MBS 8 with BBQ Sauce and Fresh Wasabi.
Over at The World of Wolfgang Puck, the Westholme Wagyu Beef Skewer was cooked over binchotan charcoal for a smoky flavour and given a subtle spicy kick with a Szechuan glaze.
While the race was ultimately won by Red Bull's Sergio Perez, Westholme was the culinary engine that kept everyone revved up throughout the festivities.
SHARE