Personal, premium and progressive: Why dining at Chef'd Club is an experience to remember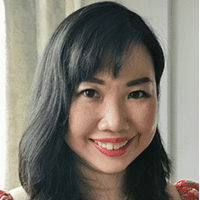 · 1 November 2022
·
Dining
Founder and private chef Ashish Poddar is proudly committed to providing unique dishes and memorable moments at the dining table

"The experience is an expectation, while great food is a given," says Chef'd Club's founder and chef, Ashish Poddar – who prefers to be known as Ash. And that casual intimacy is what his private dining service is all about – giving clients a level of bespoke hospitality that mainstream restaurants would not provide, while serving progressive plates that are never the same.
Afterall, food makes up only half of the "score" when creating quintessential dining moments – the rest is attributed to service, plating, opulent surrounds, and quality time with fellow diners.
Case in point: A discerning client who wanted to do something grand for her husband's 40th birthday. Ash recalls that the theme had to be silver, white and black, while the food had to be French fusion. Everything had to be right for her partner's ruby jubilee – and it was.
What was most memorable, recalls Ash, was the feedback from the client's dad, one of the guests in attendance. "He said he owns a few restaurants in India but has never seen such excellent service and engagement at the dining table. As a chef, it was quite an honour," says Ash.
Doing double duty
It might come as a surprise that Ash is not professionally trained as a chef. Cooking is a passion for him – birthed out of a childhood spent watching his father in the kitchen while sitting on the counter – but he's never spent a day in any culinary school. He has almost two decades of entertaining guests in his home, but flies by day as a director of client servicing for a major multinational company. So why did he set up Chef'd Club?
He recounts a time when he came to a crossroad in his life. "I took a step back and thought about my one skill – cooking. I have been cooking for almost 18 years, entertaining guests and having a great time. But it was all free. Would someone actually pay for my food? I had a feeling it might work," he says.
He put his theory to the test, organising a tasting with six guests of different ethnicities. He served them some of his more "progressive" dishes – ones he described as a synthesis of visual thinking and culinary imagination – before gathering feedback. "It was a unanimous 'yes' from all six, and that was how Chef'd Club was born," he says.
When virtual becomes real
When Ash puts on his chef's hat (which typically happens on weekends), he makes it a point to innovate. To that end, he has developed a visualisation technique for his dishes, allowing him to pre-experiment with untold flavour combinations and cooking methods in his head. It is a delicate and time-consuming process that has even kept him awake some nights. This is followed by experimentation in the kitchen to produce the final dish.
This is why repeat clients can expect to never taste a same dish twice – Ash pushes out an original creation every two to three weeks, keeping his menus fresh and unique.
Chef'd Club offers two types of cuisine in either private dining or private chef service. Choose progressive Asian cuisine (with Western and European influences, particularly from the French); or modern Indian. "There's a perception that all Indian food is curry or contains coconut milk. I vow to change that perception, creating modern and delectable cuisine yet keeping the essence of all that we use to be relatable to an Indian palette," he says.
No menu is the same at Chef'd Club, as all guests' preferences are considered to deliver the highest standards possible. He even tries to match the colour to the theme, down to the tablecloth, napkins and high-quality silverware, courtesy of luxe brands like Baccarat, L'Objet, Versace and Riedel.
He has delivered curated menus that are kosher, pescetarian and strictly vegetarian with no garlic and onion (for one guest in a group of 10). This attention to detail and unerring excellence has garnered Ash a loyal following from discerning diners in just a few short years.
A few of the chef's favourite dishes include Roasted Cauliflower in Banana Leaf (minced, lightly fried spiced cauliflower with pistachio dust, lemon, and orange zest roasted in a pure, wilted banana leaf); Stuffed Roma Tomatoes (blow torched for a smoky flavour); Vanilla Bean Extract Ice Cream medley with Shaved Macadamia; Chicken Ballotine with Mushroom Espuma; and Poire Belle Hélène (poached pear in citrus zest and vanilla bean extract).
Got an adventurous sweet tooth? Guests will not be disappointed. They can look forward to gastronomical dessert experiences like Peach Melba, Raspberry Emulsions, and Vanilla Espumas.
Avant-garde cooking techniques a la molecular gastronomy are also employed to elevate the dining spectacle for clients.
Coming soon to the chef's repertoire: more shades of molecular gastronomy with a modernised take on the classic peach melba, a decadent dessert of peaches draped in raspberry emulsion and vanilla espuma (foam) in lieu of ice-cream.
What's next
At the moment, Chef'd Club remains available only on weekends for dinner. However, Ash is looking to scale up in the near future. "We will launch corporate dining soon, and plan to tie up with hotels to bring personalised home-based waterfront dining experiences," he shares. His dream is to open a small all-white space that seats 20 to 25 persons, along with a sommelier to complement the meal journey. Meanwhile, stay tuned for colour-themed dinners in red, gold and platinum in 2023.
Besides corporate and waterfront dining, guests can opt for a yacht dining experience where they will enjoy a memorable culinary expedition on board a luxury yacht. Bookings for November are open now.
We can't wait.
For reservations, visit www.chefdclub.com
SHARE