Gordon Ramsay Bar & Grill opens in Sunway City Kuala Lumpur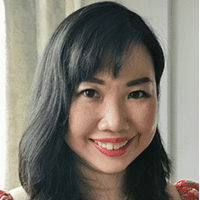 · 14 October 2022
·
Dining
The highly anticipated restaurant by the celebrity chef is the first outpost in Asia
Celebrity chef and TV personality Gordon Ramsay certainly has a flair for the dramatic. From the luxurious decor to the famous Beef Wellington served tableside, Gordon Ramsay Bar & Grill at Sunway Resort in Sunway City Kuala Lumpur is a place where you won't easily forget.
The first to open outside the United Kingdom, the new restaurant is hard to miss once you step onto the hotel lobby. Guests are welcomed with opulent red, forest green and gold furnishings, a high ceiling with hand-placed 24K gold leaf, polished walnut hardwood flooring, and a large photograph of the chef hanging in the centre of the dining hall. Monochrome portraits of British icons by celebrated photographer line the walls of the main dining room.
Up to 150 diners can be seated in a series of luxurious spaces that blend the chef's British heritage with the grace and grandeur of Sunway Resort, including a grand dining room with semi-private booths and a cocktail bar.
The menu is inspired by London's Savoy Grill, showcasing prime cuts of meat dry-aged in-house and iconic dishes such as the Classic Beef Wellington served tableside, Spiced Beef Tartare with Egg Yolk Confit, and the Arnold Bennett Twice-baked Cheese Soufflé with Mornay Sauce.
The star dish is undoubtedly the Classic Beef Wellington. Highly raved dishes do not always live up to expectations, especially when they are transplanted from respected restaurants overseas. Well, we can safely say that if there is only one dish you can order here, this is it.
Enveloped within the flaky puff pastry and mushroom duxelle is a wonderfully tender beef fillet that's full of depth,and flavour. We recommend having it with a side of pillowy mashed potatoes.
In the evening, head to the bar and sip on concoctions from a of classic favourites, cocktails with Malaysian-inspired flavours, and a host of premium wines and spirits. There is also a dedicated wine cellar (with another large hard-to-miss portrait of Ramsay) with an extensive global list for wine enthusiasts and a private room for tastings, gatherings and more.
Gordon Ramsay Bar & Grill is located at the lobby level of Sunway Resort. Call +603 7492 8000 or email gordonramsay.rsvp@sunwayhotels.com for reservations and enquiries.
SHARE