How to enjoy different types of Tillamook cheeses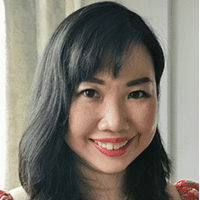 · 14 November 2022
·
Dining
From mozzarella to cheddar, here's how Western USA's top cheese brand can make your meals even better
Get ready for a cheesy party with Tillamook! As Western USA's number one cheese brand, Tillamook makes it easy to enjoy cheese any time, anywhere. Here are some of our faves and how to enjoy them.
Tillamook Mozzarella and Sharp Cheddar (Thick Cut Shreds) – Your favourite cheese, shredded thicker for more melt and better flavour in every bite. Sprinkle it on top of pizzas or pastas. The thick-cut shredded mozzarella provides the perfect creaminess and stretch while the cheddar adds a mature, concentrated flavour.
Tillamook Smoked Black Pepper and Medium Cheddar Snack Portions – Convenient (and healthier) snacks on-the-go. Packed with protein, the black pepper gives a mild spicy kick enhanced by its smoky aroma while the cheddar (aged over 60 days) has a creamy, mildly intense flavour. Tip: Shred them over your favourite dish for a flavour boost.
Tillamook Sharp Cheddar (Farmstyle Thick Cut Slices) – Aged for over nine months, the full-bodied, robust taste of this cheddar is perfect for sandwiches and burgers, while the thick-cut slices provide more flavour and melt.

We all know that high quality ingredients, a good environment and the right practices contribute to making good cheeses. Tillamook has all these and more. Since 1909, the farmer-owned dairy cooperative has been consistently making high quality dairy products with uncompromising standards and carefully sourced ingredients. Tillamook farmers care for their land, which sustains healthier cows and in turn produce better quality milk and cheese.

Need more ideas on how to use Tillamook cheese? Here are three recipes that are easy to do yet very satisfying for the whole family.
Crispy Cheese And Egg Breakfast Toast
Ingredients
1 tbsp butter
1⁄4 cup Tillamook Sharp Cheddar Thick Cut Shredded Cheese
1 large egg
1 slice of sourdough bread
1 tbsp cream cheese
Thinly sliced avocado
Salt and pepper
Method:
Melt a pat of butter in a small fry pan.
Sprinkle ¼ cup of Tillamook Sharp Cheddar Thick Cut Shredded Cheese on the bottom of the pan to make a thin layer. Let cheese melt and start to crispen.
Crack one egg on top of thin layer of cheese. Cover pan with lid and cook until cheese is crispy and egg is cooked to your liking.
While egg is cooking, toast a piece of sourdough bread. Spread with cream cheese and avocado.
Place cheesy crisp egg on top. Sprinkle with a pinch of salt and pepper.
Everyday Mac & Cheese
Ingredients
227g elbow macaroni
2 tbsp salted butter
2 tbsp all-purpose flour
2 cups whole milk
1⁄2 tsp salt
1⁄8 tsp freshly ground black pepper
2 1⁄2 cups Tillamook Sharp Cheddar Thick Cut Shredded Cheese
Method:
Preheat the oven to 375°F (190°C).
Cook the macaroni according to packaging directions until al dente. Drain and reserve.
Meanwhile, melt the butter in a medium saucepan, and whisk in the flour. Cook, whisking constantly, for 3 minutes until smooth.
Gradually stir in the milk and bring just to a boil while stirring continuously. Reduce the heat and simmer, whisking often until the sauce thickens slightly, about 4 to 5 minutes.
Add the salt, pepper and 2 cups of the cheese, stirring constantly until the cheese melts. Remove the pan from the heat and fold in the reserved pasta.
Pour the mixture into a prepared baking dish and top with the remaining cheese. Bake for 15 to 20 minutes or until the cheese is bubbly and the top is golden brown. Let it sit for 5 minutes before serving.
Tillamook 3 Cheese Artichoke Dip
Ingredients
1(14-ounce or 397g) can marinated artichoke hearts drained and chopped
1⁄2 cup Tillamook Sharp Cheddar Thick Cut Shredded Cheese
1⁄2 cup Tillamook Mozzarella Thick Cut Shredded Cheese
1 (7oz) block of cream cheese
1⁄2 cup mayonnaise
1 (4oz or 113g) can diced green chiles
1 tbsp chopped pimento
Method:
Preheat oven to 350°F (177°C).
Combine all ingredients into an oven-safe baking dish, except for the Parmesan cheese. Bake uncovered for 30 minutes.
Half way into baking, pull out and sprinkle on the parmesan and continue baking.
Serve with corn or pita chips.
Visit www.tillamook.com for more information.
SHARE