MasterChef winner Derek Cheong presents artisanal chocolate brand Kakkow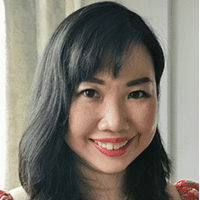 · 9 September 2022
·
Dining
Offbeat flavours like Miso and Genmaicha, and Corn and Truffle will whet your appetite for the quirky and unusual
Derek Cheong, winner of Masterchef Singapore Season 2, wants you to go beyond the usual milk, dark and white chocolates. Kakkow is his new foray into artisanal chocolate that features offbeat flavours that aim to surprise and delight your taste buds.
The name is a quirky homophone of '"cacao", the core ingredient in chocolates. Each box features six bonbons that contain an "element of surprise". And surprise it does, with unique flavour pairings. Miso and Genmaicha is a personal favourite where subtle umami flavours are balanced against caramel and ganache. Corn and Truffle intrigues with the sweetness of corn and the aroma of black winter truffles. Cep and Walnut is earthy on the palate but works wonderfully with the roasted walnut caramel. Then there are more conventional ones like Burnt Vanilla and Cookies, and Pistachio and Lime.
According to Cheong, chocolate doesn't necessarily need to be sweet. His private dining experience has taught him that savoury elements can work, in some way or another, and he has incorporated some of these flavours he had presented from his dishes.
Handcrafted in small batches off a central kitchen, each bonbon is hand-painted with a spectrum of colours that best represent each flavour and its taste profile. Flavours are on a seasonal basis and may change every two months. Each Kakkow Box retails for $24, and is available for store pick-up and delivery. Bespoke creations are also possible where customers can customise flavours and designs of bonbons to fit the theme of any occasion or corporate event.
Order here.
SHARE