Provenance and the new face of Peruvian gastronomy, a few metres at a time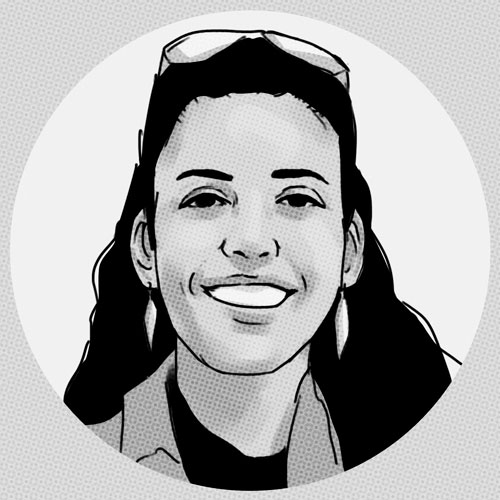 · 9 September 2022
·
Dining
MASL (Meters Above Sea Level) is an exclusive three-month residency presented by Singapore's Mandala Masters and Mandala Club, showcasing incredible local Peruvian ingredients found at varying altitudes across the country
The story of MASL (Meters Above Sea Level) is a true life story of extremes, culture and exploration that come together by celebrating the mega biodiversity and the many depths of Peruvian ingredients. Brought to Singapore from Peru by renowned husband and wife chef and restaurateur duo Virgilio Martínez and Pía León, the exclusive and must-try three-month MASL residency is inspired by stages of elevation and a rich culinary heritage found throughout Peru.
Already dubbed the world's most eminent culinary super couple, Virgilio Martínez helms Central (no.2 on World's 50 Best Restaurant 2022, no.1 Greatest Latin America's 50 Best Restaurants 2013–2022), while Pía León heads Kjolle (no.1 World's 50 Best Female Chef, 2021). The couple is also behind the remotely located MIL, which is based in the Peruvian Andes at 4,000 metres above sea level.
At the heart of Martínez and León's culinary empire is their research centre, Mater Iniciativa, which literally translates to Mother Earth. Led by Virgilio's sister Malena, it initially began as a small project to uncover more native ingredients to showcase at Central, but quickly grew to more than a sum of its parts. Along their journey, they encountered dwindling communities with knowledge at the brink of fading away, and along with it, a critical culinary point of view rich in ancient artistry and customs.
These are the elements that Mater seeks to preserve, the soul of Peru for the modern era that keep the Amazonian rituals alive and connects people through sharing of food. For instance, after the first time Martínez saw a huatia (an ancient local cooking technique using a soil oven) for potatoes cooked from the ground, he had to recreate it and incorporate it into his menu.
Peru is a natural treasure trove of biodiversity, the source of over 3,000 varieties of corn, 5,000 types of potatoes in a rainbow of colours and textures, and a dizzying array of chilis, tomatoes and abundant seafood. This is the very first time the chef duo are working together in a project of this kind outside of Peru, to take diners on a unique dining experience created specially for Singapore as they shine the spotlight on the country's vastly biodiverse landscapes and ecosystems, with hand-gathered ingredients.
Many of the ingredients featured in MASL are personally sourced by the chefs from across diverse terrains that stretch from the depths of the sea to the most demanding altitudes. Step into MASL, and you will be greeted by a table of native Peruvian ingredients, each vibrant in colour, and yet while familiar, has a distinct exotic aura around it too. Bright blue spirulina anyone?
What can one expect? Altitude-specific creations in stunning textures and spectacular splashes of colour, culminating from years of in-depth research across indigenous land, as the chefs transform hyper-regional ingredients into works of art that resemble the landscapes themselves.
Martínez says, "To us, MASL refers to the way we connect with the environment in Peru. Bisected by a major mountain range, Peru's unique geography requires us to look at the world vertically in order to access the origin of thousands of our ingredients. The idea of going up and down helps us look attentively where products originate and from whose hands. Only then can we use this knowledge in a way that educates and surprises our guests."
León adds, "People are looking for experiences that surprise but also transcend. An interesting culinary experience should be new but also complete, multifaceted and presented with the elements to make the story behind it cohesive and meaningful."
Together with their joint kitchen teams from Central and Kjollehe, the MASL dining experience, helmed by the young Chef Bernabé Simón, takes diners through all corners of the country, exploring altitudes ranging from -10 masl to 3,850 masl, as the chefs trace the wild nature and challenging geography of their home country vertically. From the Pacific Ocean to the Andes Mountains and Amazon rainforest, the culinary journey is ascended and descended according to altitudes, not distances in kilometres. To provide the appropriate verticality and views, MASL is hosted at chef-owner Beppe De Vito's rooftop dining destination Art, at National Gallery Singapore (a first for the Mandala Club).
Dishes are unnamed and instead listed according to the ingredients found at that particular altitude. Below sea level ingredients include squid, caviar and abalone, as well as a dramatic, natural blue presentation of scallops, spirulina and uni. Corn, kiwicha or amaranth and cancha paint a crisp and colourful scene of 3,550 masl, before the menu peaks at 3,850 masl with native tubers (cooked in the huatia), clay and high altitude leaves.
A journey down to 185 masl features Amazonian nut, squash and cabuya before finishing on a sweet note at 1,450 masl with cacao, hidromiel (fermented honey water) and mango. Other lesser-known ingredients featured include huacatay or black mint, Andean mushrooms and a vast selection of exotic tubers from various altitudes, namely maca, yacon root and cassava.
"Texture has a lot to do with the experience of what is consumed, as well as what is felt," Martínez says. "The texture of the components in the dishes contribute dimensions like layers. The textures of the tableware, the furniture, the materials and objects that decorate the walls, of all that is presented, everything matters in creating the MASL experience."
In addition to the 11-course dinner degustation menu, MASL also offers an eight-course lunch menu, and a Latin American-inspired cocktail pairing curated by the Peruvian Head Bartender Alonso Palomino featuring Hennessy and Glenmorangie spirits.
MASL (Meters Above Sea Level) runs until 30 October 2022 at Art (St Andrew's Road, #06-02, National Gallery Singapore, Singapore 178957). Eight-course lunch starts from $320++ / 11-course dinner starts from $448++. Find out more at mandala.club/masters.
SHARE