WATCH: Why Irish produce deserves a place in your kitchen and on your plate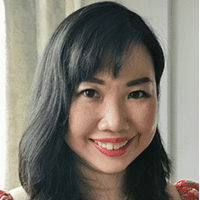 · 5 September 2022
·
Dining
An enduring commitment to sustainability, safety and quality is what makes Ireland's food and drink a tour de force
Speak of fine Irish produce, and one of the first things that comes to mind is probably duck – specifically, duck from Silver Hill Farm, so prized for its fowls' succulence and flavour that local establishments like London Fat Duck, Legendary Hong Kong Restaurant and Tunglok Peking Duck only serve birds sourced exclusively from it. And the second thing, well, that might just be a pint of Guinness.
But there's more to Ireland than duck and stout (even if the Irish make damn fine stout). The island nation, populated by just five million but producing food for 30, boasts a rich and fertile landscape characterised by lush open fields, clean air and lots and lots of rain.
In other words, a perfect environment for cows, which make up two of Ireland's top exports – dairy and beef, conferred with a rich nutritional profile and depth of flavour thanks to grass-rich diets and age-old farming techniques perfected over generations by smallholder family farms.
Compared to duck, Irish beef is harder to find in sunny Singapore – though one can always count on chef Andrew Walsh who serves the meat proudly at his Michelin-starred restaurant in Keong Saik, Cure. It's not just about stepping up to the plate for his home country though, as the beef's exceptional flavour and eco-friendly credentials appeal to the Irish chef's sensibilities.
Inspiring sustainable food production
Said credentials as established by Bord Bia (Irish Food Board) reflect a commitment to nature as well as quality. One example is the Bord Bia Grass Fed Standard, only awarded to cattle that have enjoyed a diet of at least 90 percent grass and grass-based forage for a majority of their lifetime.
Bord Bia's director of Southeast Asia Ciaran Gallagher says, "Ireland's commitment to safety, quality and nutritional value of our food is underpinned by a growing commitment to sustainability. Bord Bia operates a number of quality assurance schemes that ensures the premium quality of our exports, including beef, lamb and pork."
"This works under the auspices of Origin Green, the world's first national food and drink sustainability programme. Origin Green, which is 10 years old this year, allows us to monitor, measure and lead improvements in sustainability across the supply chain," he continues.
Member farms of Origin Green, for example, have to set sustainability goals that are independently monitored and verified to keep Ireland's climate in check. While it is a voluntary programme, Gallagher highlights that it is in Irish companies' interest to produce food and drink sustainably and is something that is now a "must have" for exporting to countries and regions such as Singapore and Southeast Asia.
The strategic importance of the programme is seen in the fact that Origin Green collaborates with 55,000 farms and 300 leading Irish food and drink companies to prove and improve the sustainability of the food they produce to meet the evolving needs of global customers and consumers.
But don't just take his word for it; try it for yourself, because Irish beef, lamb and salmon will be landing on Singapore's shores for the first time in the coming months at a retailer near you (you can thank Bord Bia for that). Rest assured that the produce is every bit as good as the label claims – both for the Irish countryside, and your tastebuds.
Text by Kenneth Lee; additional text by Nida Seah
SHARE