These mooncakes will be the stars of every Mid-Autumn reunion this 2022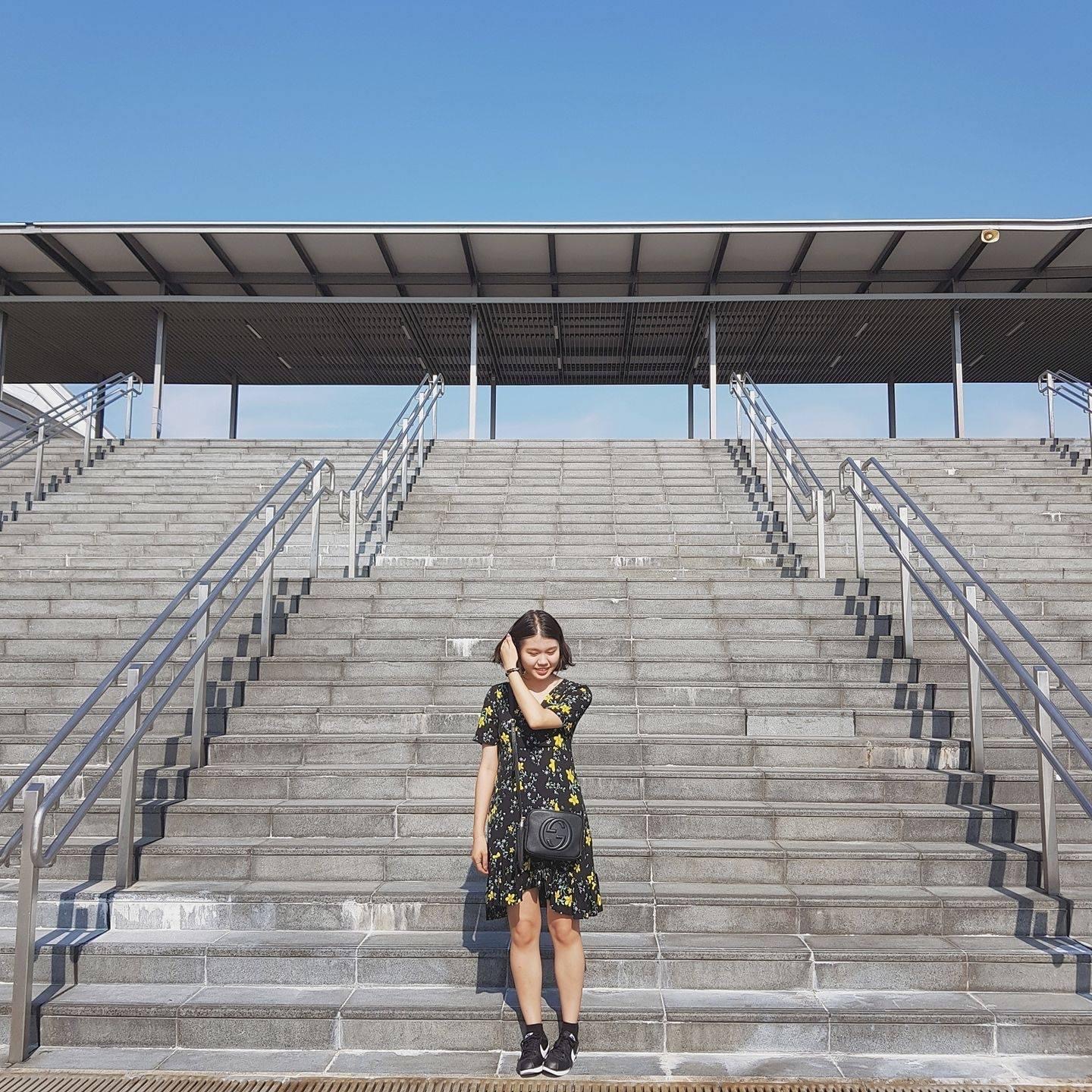 · 5 September 2022
·
Dining
This year's mooncake offerings are as varied as they come, with creative packaging in the form of Monopoly boards and spinning mood lamps, and unique bold flavours
With September soon upon us, the lead up to the Mid-Autumn Festival follows. Most emblematic of the holiday – that is held on the 15th day of the eighth lunar month (which is 10 September this year) – is the pastry known as mooncakes. These sweet treats, often gifted to or savoured with friends and families, make for a treat worth looking forward to each year.
Its range of flavours is as varied as ever, with the white lotus seed paste being one of many types of classic mooncake fillings. Other options include mixed nuts, assorted bean pastes, and dried fruits. At their core, there's the orthodox whole salted egg yolk – representing the moon on a day when it's at its fullest and brightest, and, in turn, symbolising unity and wholeness in the family.
FAR FROM TRADITIONAL
But scratch that. These five brands below are giving us novel reasons to devour these pastries, shaking up the tradition with some bold flavours and snazzy packaging.
Get in on the action with the world's first mooncake monopoly. Mdm Ling Bakery partners with Hasbro for this playful set, which encases their homegrown bakes in a game board. In place of the usual properties on the board (Mayfair, Park Lane, King's Cross Station, and so on), you'll find on-theme spots like Butter Boulevard, Jalan Kueh Bangkit, Kopi Siew Dai Drive, and Molten Chocolate Close, among many others.
The Monopoly X Mdm Ling Bakery board game set features a crowd-pleasing selection of four mooncake series: Lavalicious! Signature Series, Dessertlicious! Nostalgic Series, Yummylicious! Cookie-Inspired Series and Luscious! Traditional Classic Series.
It's hardly a contemporary riff on local flavours without our King of Fruits of course, so turn to Aroma Truffle's Snowskin Mooncake set. Each set comes with four Onyx Truffle MSW Snowskin Mooncakes and four Frosty MSW Snowskin Mooncakes, filled with the creamy flesh of Mao Shan Wang durians harvested from trees in Pahang. These 24K gold-dusted treats are accompanied by a set of gold-plated cutleries and an Eight Treasure Organic Tea, also known as Ba Bao Cha.
To have tiny tots excited about Mid-Autumn traditions, Lady M presents a spinning lantern that doubles as a cylindrical house for their mooncakes. The glow of the lantern illuminates an otherwise hidden moonlit scene while its golden handle and foil details translate the elegance of the occasion. Atop the lantern sits a lucky golden rabbit, representing the furry companion of Chang'e who is the Chinese Goddess of the Moon. Made in collaboration with Kee Wah Bakery, the six miniature mooncakes feature three flavours: Earl Grey, Caramel Coffee and Purple Yam Custard.
Adults can have their grown-up Mid-Autumn celebration with the Roku Gin X Janice Wong Snowskin Mooncake Set. The exclusive bundle opens up to reveal a 200ml bottle of Roku Gin, two Roku Gin ceramic cups and a box of eight Snowskin Mooncakes in three special flavours; Matcha Lemon Thyme Gin, Sakura Strawberry Gin, and Bergamot Yuzu Gin. The six botanical elements in the gin-infused mooncakes have been customised to complement Roku Gin's balanced blend. All are packed in a reusable metal tin with a rabbit-themed Mid-Autumn design which can be reused and repurposed.
Reimagining timeless tradition with modernity once more are TWG Tea's snowskin mooncakes. This year's range, named Immortal Moon Tea Mooncake Collection, are sold in premium boxes that come in regal hues of green and gold – perfect for when you're looking to impress. Beneath its baked crusts and chewy snowskin are sweet pastes infused with TWG Tea's novel blends, sparking fruity and floral notes with each mouthful. Aptly named Illumination, the stand-out flavour's snowskin is embellished with scintillating gold leaves. Sink your teeth into it to reveal a white lotus paste suffused with Immortal Moon Tea. The white chocolate pearls lend an addictive crunch, surrounding a white chocolate truffle filled with mango confit.
TRADITIONAL MOONCAKES
With all that said, there is often value in simplicity. Case in point: These round-shaped pastries below that are filled with more-conventional fillings and housed in traditional, ready-to-gift chests.
For a truly memorable gift, go for Old Seng Choong's Four Heavenly King Set, elegantly presented in a picturesque chest adorned with befitting illustrations and gold embossments. Flavour options include White Lotus Paste with Olive Kernel, Taro with Pumpkin, White Lotus Paste with Yolk Blend, and our favourite of them all – the Black Truffle Red Lotus Paste with Bakwa, in which red lotus paste is studded with hand-chopped bak kwa before a drizzle of black truffle oil proffers an addictive, refined aroma.
Introduced as part of the property's 135th anniversary celebrations, Raffles Hotel Singapore ushers in two new mooncake flavours for this year's Mid-Autumn: Butterfly Pea Gin with Pandan and Lemongrass Snow-Skin Mooncake, and a Baileys Chocolate Truffle Snow-Skin Mooncake. Each set of two is housed in a two-tier vegan leather box which opens up to reveal a découpage inspired by the Hotel's rich heritage and stories. The set also includes a tin of Premium First Flush Longjing Tea, a tin of Premium Imperial Pu Er Tea, and a Raffles Hotel Singapore 135th Anniversary Stamp Set – made in partnership with Singapore Post, commemorating the Grande Dame's evolution from the 18th century into the 21st century.
As with every Mid-Autumn, the chefs under Regent Singapore's roof have come together to create a mooncake menu inspired by the cuisines they take most pride in. Summer Palace, fresh off receiving a Michelin star for the sixth year in a row, gets in on the festive fun with a new Roselle & Goji Berries mooncake. On the other hand, it's a walk on the wilder side when it comes to upscale bar Manhattan's cocktail-to-confection rendition – which marries Laird's Applejack brandy, red wine, rooibos tea, and fresh citrus for an alcohol-filled paste.
Cantonese fine-dining restaurant Feng Shui Inn at Resorts World Sentosa has created a wholesome set of four snow skin mooncakes featuring health-boosting oriental ingredients. Check out the Purple Moonstone, which tastes as whimsical as it sounds, with its filling of Hojicha lotus paste, Taiwan Black "King Kong" peanut crunch, and love letter wafer enveloped in a black goji wolfberry-infused snow skin.
Shang Palace at Shangri-La Singapore's Four Treasures stay fairly true to tradition – ranging from fillings like Reduced Sugar White Lotus Seed Paste to Mixed Nuts with Chicken Ham – banking not on novelty but an excellent execution of classics. You can otherwise go for the year's limited-edition Mooncake Selection Gift Box that comprise three different flavours where Shangri-La's 50-year Aged Mandarin Peel takes centre stage, or the Origin Bar Cocktail Snowskin Mooncake Set which is made extra festive with a complimentary 250ml bottle of the bar's Moon Tippler Cocktail.
These Mini Egg Custard Mooncakes are The Peninsula's signature, a sought-after seasonal delight which dates all the way back to 1986. Its buttery casing enrobes a custard filling made with premium-grade duck eggs, butter, and coconut milk that'll have you on a sweet-and-savoury high. Launched for Mid-Autumn 2022 are two new flavours, namely Sesame and Munch Bean Paste and Salty Lemon and White Lotus Seed Paste, both of which were specially conceptualised by the property's culinary advisor, Chef Tang Chi Kueng.
Stick to basics with Yan's tried-and-tested flavours, which arrive in the forms of Baked White Lotus Mooncakes, Thousand Layer Yam Mooncakes, and Mao Shan Wang Durian Snowskin Mooncake. Each mooncake is available in a "Classic Flight" set of four, packaged in an eco-friendly paper box that slides open to reveal a graceful dance of swallows illuminated by the full moon.
SHARE