Switch up your Mid-Autumn Festival 2022 celebrations with savoury and Momoyama skin mooncakes by Yan's Dining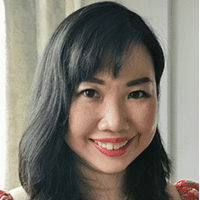 · 15 August 2022
·
Dining
From Mala Lobster to Oatmeal Oolong Milk Tea, the restaurant's unique creations will make the occasion a memorable one
Most of us associate traditional baked mooncakes as palm-sized treats with a thin pastry crust and sweet rich filling such as lotus bean paste. The Shanghainese variety is a little different, characterised by its buttery shortcrust pastry on the outside. It also comes in savoury versions which are less commonly found here.
If you are looking for the latter, you're in luck, because Yan's Dining is offering not one but three types of Traditional Shanghai Savoury Mooncakes: Fresh Pork, Mala Lobster and Abalone Crabmeat. Every piece is meticulously handcrafted by the fine-dining restaurant's culinary team.
The Shanghai Savoury Fresh Pork Mooncake has rich ground pork filling with aromatic seasoning; Mala Lobster is stuffed with mala crayfish and ground pork filling; and the Abalone Crabmeat is a fragrant combination of seafood. All are encrusted in crisp flaky pastry.
Still like your mooncakes sweet? Yan's Dining goes one step further. It presents Momoyama Skin Mooncakes (sometimes known as Japanese mooncakes) that contain less sugar and fat than traditional ones. Momoyama skin is made of white bean paste egg yolk butter and milk.
There are eight flavours – Sea Salt Rose and Lychee ; Oatmeal Oolong Milk Tea; Uji Matcha; Durian; Soy Cheese; Salted Egg Custard; Burgundy Raspberry; and Charcoal Grilled Sweet Potato.
To preorder, click here, call 68361188/90180833/96642000 or email yansdining@gmail.com from now till 29 August 2022. Orders must be made at least three days in advance.
Retail points and mooncake preorders
Yan's Dining Fine Shanghai Cuisine
Mandarin Gallery #04-22
11am–10pm Daily
Takashimaya Shopping Center
Mid Autumn Festival Bazaar
4 Aug–9 Sep 2022
B2 Event Square
10am–10pm Daily
Nex Shopping Center
Mid Autumn Festival Bazaar
22 Aug–10 Sep 2022
Atrium Event Space
10am –10pm Daily
Design Orchard
Mid Autumn Festival Bazaar
19 Aug–10Sep 2022
250 Orchard Road
11am–9.30pm Daily
AMK Hub
Mid Autumn Festival Bazaar
15 Aug–10 Sep 2022
Compass One
Mid Autumn Festival Bazaar
16 Aug–10 Sep 2022
Waterway Point
Mid Autumn Festival Bazaar
29 Aug–4 Sep 2022
Suntec City
Mid Autumn Festival Bazaar
5 Sep–9 Sep 2022
SHARE