Celebrate Cedele's Silver Jubilee with special deals on breads, pastries and cakes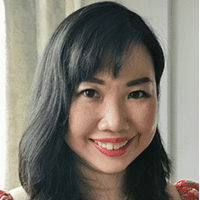 · 12 July 2022
·
Dining
The homegrown brand is offering up to 25 percent off selected cakes and bakes online and in-store to thank 25 years of support from customers
Cedele has been a familiar name in Singapore for the last 25 years, and to celebrate its Silver Jubilee, the homegrown brand is offering up to 25 percent off selected favourites in-store and on Cedele.com.
Anniversary deals include deals ranging from breads and pastries, everyday meals to beverages and groceries. From 16 July to 9 August, customers can take advantage of the special prices.
Cedele's products are made from scratch with no added additives, improvers or emulsifiers, and are designed to be nutritionally good and wholesome for the body. Only the best and freshest ingredients are used, a reflection of the company's "Eat Well, Be Well" ethos.
From 16 to 27 July, enjoy artisanal bakes such as sourdough breads (made with its 25-year-old starter), scones and muffins. From 22 to 27 July, order everyday meals such as Rosemary Chicken Sandwich (pulled chicken with cranberry sauce) and Grilled Beetroot Avocado Burger (100 percent plant-based that's low in fat). From 28 July to 2 August, get your caffeine fix with organic coffee, teas and healthy snacks.
Finally, indulge yourself with Cedele's cakes from 3 to 9 August. Try the signature Red Velvet Cake that uses natural colouring from freshly grated beetroot or the Real Dark Chocolate Cake that incorporates fresh green apples for added fibre. All cakes use only organic unrefined sugar, olive oil and European butter.
SHARE