Cacao Barry launches WholeFruit chocolate in Singapore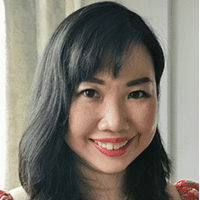 · 29 July 2022
·
Dining
The global gourmet chocolate brand by Barry Callebaut introduces the innovative WholeFruit chocolate that is made from 100 percent pure cacaofruit
July 7 was World Chocolate Day, a significant date that also marked the launch of a new innovative product in Singapore by Cacao Barry – WholeFruit chocolate.
At the launch event held at Design Orchard, Cacao Barry – the global gourmet brand under Barry Callebaut – officially introduced WholeFruit chocolate, a unique product that is made from 100 percent pure cacaofruit and contains around 40 percent less sugar than its consumed counterparts.
Over 100 industry professionals, including top chefs, restaurateurs and chocolate enthusiasts, gathered excitedly to learn more about the product and its first signature expression, Evocao™, a dark couverture chocolate. The event kicked off with guests enjoying a refreshing Cacaofruit Mocktail made from the pulp of the cacaofruit. It was a delicious hint of what was to come.
Chef Jeremy Grovalet, director at Chocolate Academy Casablanca, then presented the creative potential of WholeFruit Evocao™ through an indulgent spread of products, from a simple chocolate mousse cake to bonbons made with lemongrass ganache and honey and pandan paste filling.
With its fresh and fruity flavour profile, it was a treat for the senses – and a hit with the crowd. They were also pleased to learn that the cacaofruits are sustainably sourced; the pulp and peel are upcycled into a range of other ingredients; and its production improves the lives of farmers in local communities through the Cocoa Horizons sustainability programme.
Cacao Barry Chocolates are distributed by Gourmet Partner Singapore.
SHARE