Indulge in a medley of durian and cempedak specialties at Ellenborough Market Café this season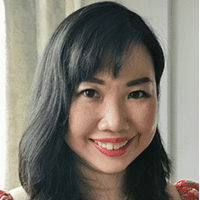 · 23 June 2022
·
Dining
Discover season-exclusive creations and innovative twists on the restaurant's perennial favourites that showcase the many facets of these golden fruits
Immerse in the lush surrounds of heritage and welcoming comfort of quiet elegance at Ellenborough Market Café, as you indulge in a delectable spread of unforgettable flavours and bond over good food along the iconic Singapore River.
A quaint retreat decked out in the splendour of Peranakan culture, featuring authentic Peranakan classics and perennial international favourites, Ellenborough Market Café welcomes you from now all the way through the month of July as it celebrates the season's golden fruits: durian and cempedak.
Beloved by Singaporeans, indulge in creative and innovative dishes that showcase the many facets of these two rich-flavoured fruits. From now till 31 July, head over every weekend for its exclusive Durian and Cempedak Buffet.
This exceptional buffet spread, led by Ellenborough Market Café's renowned team of highly skilled chefs, promises an unforgettable experience for all diners – especially for fans of the King of Fruits.
Putting a twist on their acclaimed local and Asian fare, the Durian and Cempedak Buffet presents specials such as the Singaporean Rojak with Cempedak, where diners get to add an extra layer of sweet tropical flavour to their rojak, more cempedak goodness with the refreshing Smoked Duck with Cempedak Salad, and complex umami notes with a unique Durian Chicken Soup – a pairing you absolutely have to try to believe.
Adding creative touches to Ellenborough Market Café's time-tested mains, try their season-exclusive Plant-Based Cempedak Bolognese and Durian Fried Rice with Sambal, where diners get to enjoy the sweet fragrance of durians alongside a masterful fried rice's smoky wok hei.
While there, don't miss out on the Chef's recommendation: the Fish Head Tempoyak, which is fish head curry with fermented durian. The curry's spices meld perfectly with the durian's aroma to create a unique, irresistible dish that's packed with flavour.
Already practically synonymous with their famed Durian Pengat, Ellenborough Market Café offers a plethora of additional desserts in celebration of the season. Look out for highlights such as Durian and Coconut Panna Cotta, Cemepdak Sable Tart, Cempedak Clafoutis, and the absolutely charming Durian Tiramisu to round off your experience on a beautiful note.
Only available on Friday, Saturday, and Sunday for Dinner Buffets, remember to make your reservations early to beat the queue.
For reservations and more information, head over to Ellenborough Market Café's website here.
A version of this article first appeared on SG Magazine.
SHARE