Spring creations inspired by a bustling garden in first bloom await at Marguerite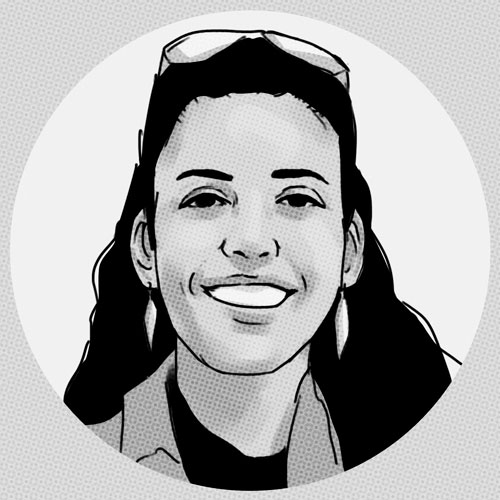 · 1 July 2022
·
Dining
Chef-owner Michael Wilson's new menu at Marguerite is a delightful celebration of spring
It's easy to see how chef-owner Michael Wilson's culinary ethos is rooted in cooking techniques that respectfully extracts, concentrates and intensifies flavours from his list of chosen ingredients. They culminate in a produce- and providence-driven menu that very much reflects its intended season.
The Spring menu opens with Snacks, a quartet comprising Foie Gras Cornetto (a brick pastry cone filled with a blend of chicken liver and foie gras parfait, and anointed with prune puree); Steak Frites (potato tart shell filled with Gippsland steak tartare and finished with a fried quail egg); Kingfish and Caviar (aged Kingfish atop an algae tart shell, with housemade mackerel garum, seaweed vinegar, smoked salmon skin cream and Amur caviar); and Apricot and Comte 36 (apricot leather filled with a 36-month aged comte cheese and sauternes gel for a play on the classic sweet wine and cheese pairing).
If this is what the opening act has, you can imagine the rest of the menu that follows.
"Our approach to Spring was to allow the inherent beauty of the ingredients to speak for themselves through our cooking. Spring is all about new discoveries and beginnings and with all our creations, seemingly simple plates are always worth a closer look. We aim to surprise, delight and showcase the fun and joy of uncovering something new through different courses," says chef Michael.
Indeed. What does follow next is simply titled Dungeness Crab, Cucumber, Lettuce Gazpacho. Think sous vided Dungeness Crab crowning a savoury cucumber meringue, dressed with French marigold, mizuna and basil. Complementing that is a sublime cucumber sorbet dressed with wood sorrel and flooded with a cold, clean and refreshing lettuce gazpacho, poured tableside. The gazpacho itself is a true celebration of spring, made from 10 different herbs and vegetables (think fennel, romaine lettuce, avocado, green capsicum, cucumber, basil, mint and spinach).
Or perhaps the real celebration of spring is captured in Wilson's Morel Mushroom Custard, which is seasoned with a homemade mushroom garum and steamed. It is then served with spring peas, grilled asparagus, sautéed morel mushrooms, lovage oil, lemon juice, burnt butter, chive flowers and wild garlic flowers. If that doesn't sing spring, I'm not sure what does.
Imagine a prawn "tagliolini" but without any actual pasta. New Caledonian Blue Prawns are transformed into a paste and formed into "noodles", and served in a bisque made from their own pan-roasted heads. With just a touch of vanilla, lime juice, dill oil, trout roe and finger lime, this dish doesn't even have salt added in it.
The fish course sees sustainably sourced and gently poached Patagonian Toothfish dressed with a passion fruit sabayon (a reduction of fresh passionfruit and sweet wine whipped into egg yolks and melted butter) and bronze fennel from Cameron Highlands. Sitting beneath is a beautiful green carpet of fennel puree, blanched broad beans and basil oil.
The final savoury course on this seasonal menu is the Roast Alyesbury duck with fermented plum ketchup, Jerusalem artichoke, and charred blue bonnet kale. You'd be hard pressed to find any other fine dining restaurant in town that serves a decadent sausage farce made with foie gras and leg meat from the dry aged Irish Silver Hhill duck. The sausage is then stuffed back into the boned-out neck of the duck and cooked, before being finished with a velvety Jerusalem artichoke and vanilla puree, and garnished with slices of fresh blood plum, charred kale and duck jus.
Dessert is a sweet-savoury pairing that really shouldn't work, but leaves you humbled with its unique flavour profiling. The Green Apple, Chartreuse, Galangal features apples compressed in chartreuse syrup serves as the base for an apple, chartreuse and mint sorbet, topped with a galangal espuma and apple sorrel. If that combination didn't make sense already, add a walnut macaron to it, filled with gorgonzola dolce, fennel marmalade, granny smith apple and arugula. Brilliant!
In keeping with the menu's whimsical palette, the final dessert of Pain Perdu, Tonka Bean, Wild and Cultivated strawberries actually sits within a cute, red riding hood-inspired white chocolate collar. Caramelised homemade brioche soaked in a Tonka bean-infused custard, and served with a Tonka bean crème diplomat, is dotted with a duo of wild and cultivated strawberries for a sweet and sour combination.
What makes the dining experience even more special is the outstanding service from general manager Ashwan Suppiah and his team, and the fact that no attention to detail is spared even when it comes down to the tableware. While each course thoughtfully champions the produce of the season, it is completed by perfect plating, thanks to the handmade plates by local craftsmen, each of which are important vehicles for Wilson's stunning creations.
Although Marguerite offers a fantastic wine pairing option, don't disregard its non-alcoholic temperance beverage programme of housemade clarified juices and fermented jun teas that pair equally beautifully with the contemporary cuisine. Akin to kombucha, the naturally effervescent fermented Jun teas are made with green tea and raw honey. A beautiful Rhubarb and Strawberry Jun Tea is served with the strawberry dessert, but the fresh Jackfruit Jun Tea really steals the show.
Choose between the seven-course lunch and dinner menus ($248++/pp), or the brand-new four-course menu ($168++/pp). Exclusive lunch highlights include the Domaine St Vincent Asparagus burnished on lychee wood before being rolled in an egg yolk emulsion and garnished with, yes, black ants for acidity. Covered with charred kale, the asparagus is paired with wild garlic puree and finished with a buttermilk dressing and wild garlic oil. Also available only during lunch is Marguerite's crisp roast Spanish Suckling Pig with globe artichokes, pearl onion gastrique and braised kale.
Marguerite is at the Flower Dome, Gardens by the Bay, 18 Marina Gardens Drive, #01-09, Singapore 018953. Tel: 6604 9988. (Access to the Flower Dome pre- or post-meal is included for every diner).
SHARE