Indulge in the best of Australian beef and lamb this June at The Great Steak Escape – Family Edition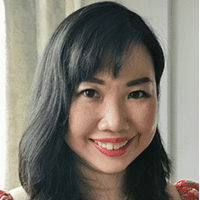 · 18 June 2022
·
Dining
The month-long "steak-out" features a handpicked selection of the best restaurants, butcheries, and retailers in Singapore that offer the best of Australian meat
It's not difficult to love a good slab of meat. A beautiful cut of beef or a nice rack of lamb, juicy fat-to-meat ratio, a substantial grade – and it's an immediate YES.

This month, True Aussie Beef & Lamb sets out to bring meat-lovers on a gastronomic trip with The Great Steak Escape – Family Edition, a treat suitable for the whole family to indulge in and bond over.
Happening till the end of June, the campaign showcases the best of Australian beef and lamb across a selection of 10 leading restaurants, five butcheries, and fine food retailers in Singapore.

Established by Meat and Livestock Australia, True Aussie Beef & Lamb is dedicated to preserving the priceless knowledge and expertise of Australian farmers and creating a global supply chain brimming with value and quality, constantly bringing the world some of the highest quality beef and lamb.
Steak-out this month with your loved ones at some of our city's best restaurants, including Café Melba, Panamericana, Ryan's Kitchen, and Park Hotel: The Carvery.
In light of the June school holidays, these family-friendly venues are also doling out exclusive Kid's Specials like Organic Beef Meatballs at Ryan's Kitchen, Bolognese at Café Melba, and a special Steak-Away experience at Park Hotel Alexandra that includes a deluxe room-stay, complimentary breakfast, and 3-course steak lunch or dinner that showcases prime cuts of Australian beef with complimentary wine at The Carvery.
Other carnivorous highlights not to be missed include the Okan Tomahawk and Warilba Carbon-Neutral Lamb Shoulder Rack at Ryan's Kitchen, Panamericana's Little Joe Ribeye and Lamb Al Asador, and Café Melba's Good Ol' Beef Burger and Rib Eye Steak.
For those who prefer an intimate setting at home, don't miss the chance to bag yourselves some premium raw cuts for that luxe indoors meal through participating retailers such as Butcher Box, The Meat Club, and QB Food.

The exciting campaign also includes a Steak & Win giveaway for shopping and dining vouchers and a Great Steak Masterclass with Fyregrill.
Ready to taste some of that nutrient-rich goodness? Visit The Great Steak Escape – Family Edition's website here for the full list of participating vendors and more information about the campaign.
A version of this article first appeared on SG Magazine.
SHARE