Eat, sleep and…eat again: How to spend a Foodie Staycation at Regent Singapore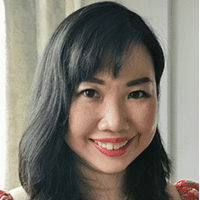 · 14 June 2022
·
Dining
With a variety of places to dine at, including a Michelin-starred restaurant and award-winning bar, guests are spoilt for choice at the luxury hotel
If you are like me whose passport renewal status is still "pending" at the Immigration and Checkpoints Authority Singapore, travelling overseas is not an option. The next best thing is a staycation.
Staycations are a chance for overworked Singaporeans and residents to set aside their daily stresses and take a breather. There are different types to suit your needs, from romantic sojourns for couples to family-friendly escapes for all ages, and wellness-focussed holidays for those wanting some self-care.
Then there are the food-centric staycations – which prove that you don't always need to go far to enjoy a good meal. Case in point, Regent Singapore's Foodie Staycation. It's the ideal culinary escapade for all who want to eat, sleep and repeat under one roof.
The Regent Foodie Staycation – applicable for all room categories – includes a $200 dining credit for redemption at any of its award-winning restaurants and bar (managed by the hotel) during your stay. They include Summer Palace, Manhattan, Basilico, Tea Lounge and Dolcetto.
The experience
I checked into the Premium Room High Floor which was spacious, modern and clean. I immediately set my sights on one-Michelin-starred Summer Palace. I had been looking forward to trying Chinese executive chef Li Ching Hai's highly raved Cantonese dishes and dim sum menu.
They did not disappoint. I arrived for dinner with a friend and ordered from the a la carte menu. Among the dishes we picked were Fried Octopus Tentacles with Salt and Pepper; Stir-fried Venison Slices with Ginger and Spring Onions; and Fried Rice with Diced Saga Wagyu and Minced Garlic served in Casserole. The octopus tentacles, while a tad oily, were moist and tender. The venison was succulent and flavourful, and the rice was comfort food at its best.
A word of caution though. The $200 credit was just enough for two people at this restaurant.
Next stop was Manhattan, which was just downstairs. It was packed on a Friday night. Then again, this is a bar that's no.9 on Asia's 50 Best Bars list and no.15 on the World's 50 Best Bars list. Old World glamour and energetic Big Apple vibes permeate the space, while the current cocktail menu is New York Personified. Drinks are inspired by well-known Manhattan luminaries, past and present. From Andy Warhol to Whoopi Goldberg, every cocktail takes its cue from his or her iconic heritage, life, career and contributions to the famous city.
It was hard to choose but I ultimately picked Vega Alta and F-Sharp. Vega Alta is the name of the Puerto Rican town where actor and songwriter Lin Manuel Miranda was born. It's also a cocktail with Bacardi Reserva Ocho, pineapple, turmeric orgeat, and hot coconut lime foam.
F-Sharp is more robust, inspired by composer Irving Berlin. A twist on the Jack Rose, it is made with Michter's Straight Rye Whiskey, Laird's Applejack, Dry Curacao, Havdalah spices, lemon, egg white and Angostura bitters.
More gourmet choices
Don't stop here. During your stay, you can also head to Basilico for authentic Italian cuisine. Dine on comforting pizzas, pastas and desserts indoors or alfresco on the terrace overlooking the pool.
Arrive hungry for its delectable breakfast spread, weekend brunch or wine dinner. For a leisurely afternoon tea, the cosy Tea Lounge at the lobby is where you can indulge in pastries, sandwiches and Gryphon teas. Catch the Korean-themed Afternoon Tea (from now till end June) with savoury delights such as Kimchi and Honey Soy-glazed Chicken.
Unfortunately I was not able to try the aforementioned places but made a mental note to come back another day to try them. I went home fully rested, and appetite satiated. For a foodie staycation, it's as good as it gets.
The Regent Foodie Staycation is applicable to two adults only. Restaurant walk-ins are not advisable and reservations should be made ahead of your stay. For more information, visit regentsingapore.com.sg.
SHARE