Have your beer and eat it too with LeVeL33's new ContemBrewery Cuisine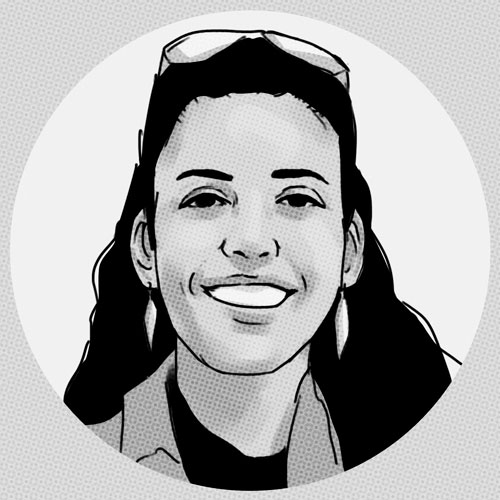 · 24 June 2022
·
Dining
The restaurant's new executive chef Jake Kowalewski brings a fresh produce-focussed and sustainability-driven approach to the world's highest urban microbrewery
Elegantly perched 33 storeys above Marina Bay, LeVeL33's culinary ethos has always been to integrate fresh brewery elements into its dishes through the use of raw beer brewing ingredients.
Now diners can look forward to executive chef Jake Kowalewski's new signature six-course ContemBrewery menu ($148++/per person) that seamlessly incorporates both beer and brewing elements into his plates. Not only are the dishes delicious works of art, but Kowalewski's personal culinary philosophy centres on creating a fine balance between sustainability and wholesome nutrition. All menu options (be it the prix fixe menu or a la carte menu) offer a generous assortment of plant-focused dishes suitable for diners with specific dietary requirements, including vegans, vegetarians and gluten-sensitive.
And with Kowalewski's strong preference for sustainable provenance, he and his team acquire high quality produce from Singapore-based ethical sources (or as close as possible to Singapore) as possible to ensure both wholesome flavours and a lighter carbon footprint.
All the beef and lamb served in LeVeL33 are now from pasture-fed, free-range livestock from ethical producers such as Westholme, thanks to Kowalewski's working relationships with the farmers and their farms that he has personally visited. Likewise, the seafood are (as far as possible) from sustainable and local sources too.
The restaurant's own house-brewed Blond Lager is used for pickling shallots, which can be seen in dishes such as the Handcut Beef Tartare and in the barley risotto accompanying the Local Sea Bass. Interestingly, barley risotto pays tribute to a foundational beer brewing ingredient which is used after being malted.
Spent grain, a brewing by-product that is both highly nutritious and flavourful, is another vital ingredient used at LeVeL33 for in-house pickling and fermenting. After preparation, it is turned into flour which is used to create bread and pastas with a rich nutty aroma and flavour. Spent grain is also used extensively in the dry ageing of their steaks using shio koji and other ingredients, to add a subtle hint of beer into the meat.
With so many menu options, how do you choose? Easy. A must-try is Kowalewski's specially curated ContemBrewery Menu, that takes diners on a journey from sea to land.
The menu kicks off with Artisan Sourdough, accompanied by the very subtly-flavoured housemade yeast butter.
The following dish is the LeVeL33 Signature Raw & Chilled Seafood Platter, showcasing premium seafood options from the in-house Raw Bar. Freshly shucked oysters; fresh Hokkaido scallop sashimi, and sustainably-sourced Fremantle octopus are just some of the items on the platter. A set of housemade beer condiments, such as the piquant mignonette infused with Blond Lager, blinis made using aromatic Wheat Beer, and citrus and rye bread complete the platter.
Heirloom Tomato features different nuances of ugly tomatoes atop a bed of stracciatella, paired with compressed grapes and seaweed caviar, and finished with the tanginess of aged balsamic. The Local Slipper Lobster Bisque is developed with lobster shell stock, further cooked with Blond Lager, and finished with Avruga caviar and bronze fennel.
For mains, choose between beef or lamb. The In-House Koji Aged Westholme Wagyu Tri-tip is served with stout beer jus, IPA onion and roasted yeast Café de Paris butter, and chimichurri. The addition of the roasted yeast gives a nutty aroma to the butter, as do the onions cooked down with LeVeL33's own IPA, for a sweet-savoury twist.
Meanwhile, the free-range, beer malt smoked NZ Maimoa Lamb Rack is served with charcoal-grilled eggplant, barley tabbouleh and verde tahini. You'd expect the lamb rack to be extremely unctuous, but it's far from that and is fall-off-the-bone tender. An absolute must-have!
LeVeL33 is at 8 Marina Boulevard, #33-01, Marina Bay Financial Centre Tower 1, Singapore 018981. Tel: 6834 3133
SHARE