Get set for a multi-faceted dining experience at Wakuda Singapore, Marina Bay Sands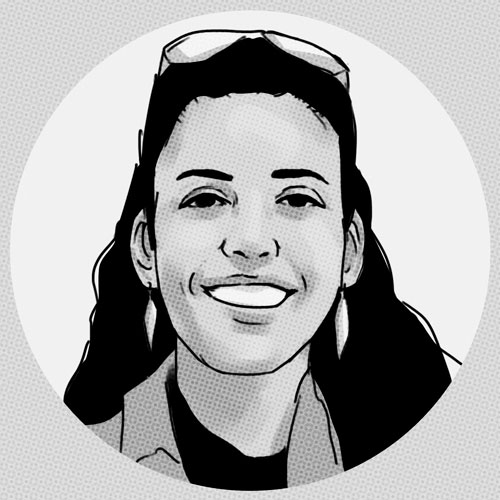 · 13 June 2022
·
Dining
Chef Tetsuya Wakuda's second restaurant at Marina Bay Sands is an uber-chic Japanese dining concept realised in collaboration together with 50 Eggs Hospitality Group
You know Waku-Ghin, the much-Instagrammed two-Michelin-starred restaurant at Marina Bay Sands. If you love the Japanese fine-dining experience, you'll welcome the all-new dining concept by the same team led by celebrated chef Tetsuya Wakuda.
In partnership with 50 Eggs Hospitality Group, Wakuda Singapore presents modern classics in a vibrant (read: less stuffy) setting. Situated in the hotel lobby (the exact spot previously home to the now-defunct Adrift), the restaurant stands tall with a majestic up-lit Kumiki wooden façade, juxtaposed against a massive split-faced natural stone wall – an ode to the chef's Japanese roots. Inspiration comes from Tokyo's Golden Gai and its labyrinth of alleys, doorways and tiny hidden bars, a place where old-meets-future Japan.
Diners enter into a glowing, soft-lit Japanese sanctuary, characterised by rich wood tones and a neutral tone-on-tone palette. Floor-to-ceiling windows show off picturesque views of a lush, outdoor garden framed by a dome-shaped Kumiki screen and marked by a quintessential (albeit fake) Japanese maple tree. Guests can watch the chefs in action over a black and white marble sushi counter parallel to this dynamic feature wall.
"Wakuda represents an evolution of my culinary work to date. It is a fresh canvas where I can dream up new possibilities to enable diners to journey across time and seasons," says chef Tetsuya. "There's something for everybody."
Agreed. Unlike Waku Ghin, Wakusa's vibe and ambience is more relaxed and, dare we say, fun, complete with Japanese pop music and lighting that changes according to the hour to perfectly complement the multi-faceted dining experience. Prices range between $18++ for appetisers to $38++ for small plates, with cocktails starting fromS$23++ per glass. It's not cheap by any measure, but it's certainly more accessible than its wealthier cousin at the same address.
While the private Omakase enclave is expected to open soon, diners can enjoy modern interpretations of Japanese classics and an extensive, bespoke menu of innovative cocktails in the Main Dining Room, and elegantly adorned bar and lounge.
Chef Tetsuya's longtime proteges executive chef Sufian Zain and chef de cuisine Suzuki Masaya helm the kitchen. They use the finest seasonal harvest from Australia, Europe, Japan and New Zealand to handcraft their creations, many of which are adorned with caviar and truffle shavings. Instead of set courses, choose from an a la carte menu of over 90 dishes and drinks, including izakaya classics, French-Japanese-inspired appetisers and mains, handcrafted cocktails and rare sakes.
Signature dishes you ask? Several and we just can't get enough of them. Don't miss the Carabineros Prawn ($43++) ​​served on a bed of bright-hued aka nori and ogo nori, featuring sweet roasted carabineros served with a light miso tarragon risotto. Likewise, the gorgeous Cold Soba ($68++) boasts al dente cold soba from Nagoya tossed with tender botan shrimp in an aromatic truffle sauce. It is topped with a luxurious serving of Oscietra caviar, shaved brown mushrooms and juliennes of fresh white negi.
Also outstanding dish is the Yuba ($38++) featuring bean curd skin from Kyoto, cradled in an elegant martini glass, and served with Hokkaido sea urchin, mountain caviar (tonburi), dashi gelee and myoga.
For a meatier option, Charcoal Grilled Kagoshima Wagyu ($108++) showcases charcoal-grilled, melt-in-your-mouth, premium Kagoshima wagyu served with smoked eggplant and grilled seasonal vegetables, such as Maitake mushrooms, Okinawa spinach, shishito, nagaimo (Chinese yam), with smooth roasted garlic and freshly grated wasabi.
Finally for dessert, a must-have is Wakuda's House Special "Soft Serve Miso Ice Cream" ($13++). This is a dessert representative of the restaurant's culinary repertoire with its simplicity and elegance, embodying the perfect balance of coconut and savoury white miso.
The arched backlit main bar is another focal point for a foray into a world of Japanese mixology led by 50 Eggs Hospitality Group's beverage team. Try the refreshing Stone, Water, Plants, a well-balanced combination of Roku Gin, cucumber shiso, green tea and cucumber tonic, or The Lady from Shizuoka, a playful blend of Roku Gin, strawberry sake and sakura liqueur, topped with a frozen strawberry lollipop.
Japanese dining in Singapore just got more exciting.
Wakuda Singapore is at Marina Bay Sands, Lobby, Bayfront Ave, Tower 2, Singapore. 018972. Tel: 6688 8885
SHARE