Brand-new omakase Sushi Yujo opens at Amara Hotel Singapore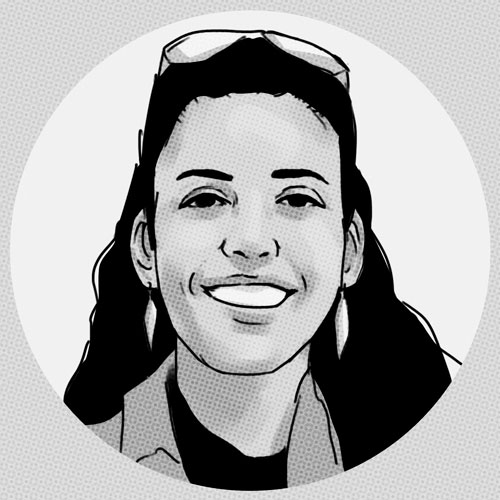 · 26 May 2022
·
Dining
Helmed by local chef Desmond Fond, the recently unveiled Sushi Yujo is the address for a contemporary, value-for-money Japanese dining experience with innovative twists and beautiful plating
Innovative touches start at the main entrance of Sushi Yujo, where diners are welcomed by a chic, unconventional black and ice colour palette to symbolise flowing water and positivity, along with a futuristic garden that features a mirror finish stainless steel bonsai art piece walled by textural ice bricks.
What's more, a bespoke kinetic blooming flower centrepiece adorns the restaurant's 13-seater sushi counter headspace, pulsating with blooming movements as it captures the attention of diners. Complementing the sushi counter are two beautifully adorned private rooms – Hana & Ryu – with the former offering a private counter that seats six, while the latter seats up to 10, and can be partitioned into two rooms of five each.
Helming Sushi Yujo is Singaporean chef Desmond Fong who brings with him 20 years of experience specialising in the art of omakase. Fong was most recently head chef at Sushi Jin, part of the Les Amis Group, before he decided to embark on his own new restaurant, offering the traditional Japanese omakase experience, albeit with innovative twists. Fong says, "Singaporeans are extremely fond of Japanese cuisine, but they may have a preference for certain flavours over others, while also wanting more interesting inputs as they dine. My cuisine at Sushi Yujo takes all these observations and feedback into account to conceptualise a memorable, modern Japanese omakase that will offer fine ingredients at great value."
Translating to "friendship" in Japanese, Sushi Yujo delivers an innovative, value-for-money omakase experience starting from $98 for lunch and $198 for dinner, with Fong's beautiful signatures of cooked dishes and aburi sushi, complemented by fresh seafood flown in four times a week from Toyosu Market, Tokyo. Also available is a discerning selection of wines and sakes, comprising mainly Junmai Daiginjo, and a good selection of Juyondai, served in specially flown in crystal sake glasses from Japan.
The lunch set menu begins at $38 for a salmon or unagi don, while the lunch omakase comprises Rikai ("understanding") ($98) and Shinrai ("trust") ($198). The latter offers the deluxe addition of Yujo Wagyu Don, featuring A5 Wagyu, or Yujo Toro Don for lightly torched toro.
The modern Carpaccio course features Tai (sea bream), with a drizzle of truffle oil and shoyu, before being topped with truffle caviar, shio kombu, summer truffle shavings and shisho flowers which add a distinctive spicy flavour.
Dinner features a choice of four omakase-only selections, namely, Hogo ("protective") and Chusei ("loyalty") ($198 each) for smaller appetites; and larger signature menus, Yujo ("kinship") ($288) and Shinzoku ($348).
For the sushi course, out of the five seasonal varieties on offer, three are given the aburi treatment (Fong is known for his speciality of aburi sushi and cooked items). Diners can look forward to his premium signatures including the melt-in-your-mouth Aburi Oo Toro, featuring slightly seared ootoro topped with negitoro and truffle caviar; Aburi Foie Gras, where foie gras is draped over a slice of scallop on rice and torched before being topped with sea urchin, caviar, and gold leaf.
The signature dinner omakase menus are where Fong shows off his creative signatures, such as Hairy Crab served in Whole Yuzu, where the fresh, hairy crab meat is layered with sea urchin, ikura, tosazu jelly and wasabi in a hollow yuzu fruit, allowing the bittersweet citrus scent to seamlessly permeate the delicate seafood. A cloud of gold dust adds to the allure of this gorgeous dish.
Another of Fong's specialty dishes is Awabi Abalone with Housemade Liver Sauce. The premium shellfish from Shizuoka is steamed for four hours to extract its full umami, which is then enhanced by its own liver that has been enriched with a housemade sauce. A ball of rice will be served to mop up any leftover sauce.
For his cooked dish, Fong offers a sublime Miyazaki Wagyu A5 beef with Japanese egg in sukiyaki sauce, while the Chef's Finale presents Negitoro hand roll for freshly charcoal-toasted nori filled with negitoro (minced tuna) and ikura with crispy tempura bits.
Sushi Yujo is at 165 Tanjong Pagar Road, Amara Hotel #02-26 Singapore 088539. Tel: 8877 8831
SHARE