Show your love and appreciation this Mother's Day with these delicious gift ideas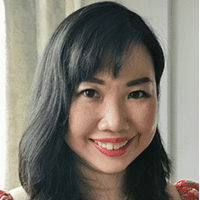 · 5 May 2022
·
Dining
Surprise them with unique cakes, creative treats, exclusive pastry sets, and many more this year
Undoubtedly one of our very first role models in life, they guide our growth, they protect us, teach us, and give us everything they've got till we come of age. And every year, we come together to honour these wonderful women on Mother's Day.
This year, whether you're looking to show your appreciation, or to celebrate the day with a sweet surprise, here are some ideas for you to show your love and honour the greatest people in the world.
Let your celebration bloom with these limited-edition desserts, decked out in lovingly sweet embellishments fit for the strongest woman in your life. The exclusive gift set includes a Raspberry Rose Heart Cake and a set of six Rosy Blush 'n Bloom Cupcakes, both of which are decked in rosy blush hues and topped with in-house macarons and an intricate geometric chocolate heart as delicious cake toppers. The vanilla sponge cake features fresh raspberry compote, while the cupcakes come in Blissful Berries, Vanilla, and Lychee Mango flavours.
BreadTalk looks to set hearts aflutter this Mother's Day with their memorable Everlasting Love collection. Featuring meticulously crafted purple and pink chocolate carnations on the cakes in this collection, Eternal Love is brimming with luscious yam filling between layers of yam chiffon and cake pudding, while Enduring Love is a fruity delight with raspberry rose coulis, strawberry mousse, and cake pudding between delicate pink chiffon. Also returning for a limited time are perennial Mother's Day favourites like the irresistible Sweet Pur-tato and Blueberry Steam Cake.
This year, show the wonderwomen of your life how much you love them with Bread & Hearth's specially curated Mama's Treat Box. The exclusive set comes with nine of the top items voted by the mothers in their team. With limited stock available, grab them fast to enjoy tasty treats such as their Cheese Danish, Apple Turnover, Blueberry Crumble, Raspberry Croissant, Peach Danish, and many other beloved pastries.
Châteraisé is no stranger to pulling out all the stops when it comes to eye-catching designs and impeccable flavour pairings made with quality ingredients air-flown from Japan. Their newest addition for Mother's Day 2022 sees a gorgeous 15cm Flower Dome cake that resembles a vibrant red carnation in full bloom. Sink your teeth into a delicious combination of fluffy sponge cake, dried strawberries, Hokkaido milk pudding, low-in-sugar white chocolate mousse, and fresh cream.
Another delectable treat made just for mum's special day, D9 Cakery's Berry Red Velvet features a light and airy red velvet sponge as its base. For further elevation, it's stacked with a generous smother of rich strawberry crémeux, aromatic blueberry elderflower confit, and a floral-infused tea mousse that mum will surely appreciate.
Inspired by the humble love of mothers, the Humble Bakery duo recreates their signature scones with new cores that promise to take us back to the good old days of past. Pamper your recipient with their specially created So Mochi Joy cake box filled with six familiar Chinese piah-inspired, mocha-filled scones, or indulge in their Strawberry Rose Burnt Cheesecake, an unforgettable rendition accentuated with high quality rose water, topped with a generous spread of rose red-hued handmade strawberry jam, and embellished with a sprinkle of rose petals.
Perfect for tea-loving mums, this sweet gift set comes with everything they'd need for a delicious cuppa. Formulated to be vegan-friendly and low-in-sugar, the aromatic Rose Oat Milk Teh-C is made by hand-blending Kim's Duet Tea Dust (proprietary blend of Kenyan, Ceylon, and Assam Tea), oat milk powder, and french rosebuds. A double-walled mug, tea spoon, and fitting marble coaster round out the lovely dusty pink set.
It's always a good time to toast to our mums for all they keep doing for us, so allow them to sit back and enjoy some award-winning tipples for many days and nights to come. 100 percent vegan, nut- and gluten-free, Lyre's diverse range of non-alcoholic spirits and ready-to-drink canned cocktails are infused with herbaceous botanicals, spices, and refreshing fruit extracts that she can sip on all day long and still feel fresh.
Homegrown brand Old Seng Choong has unveiled an inimitable line-up of special bite-sized goodies hand-made with love – the first-ever Mummy's Pastry, boasting premium ingredients "fit for the queen at home". Putting a spin on the traditional local tau sar piah, these flaky pastries are filled with unique flavour combinations: Kyoto Yuzu Bird's Nest; Red Dates with Bulgaria Rose; Iberico Ham with Shallot Oil; and Black Truffle Salted Egg. They are sold in a set of eight individually-packaged pieces of the same flavour or with four assorted flavours.
Surprise the special women in your life with Paul's freshly baked bestsellers this year. Choose between the colourful Fraisier, with Genoese sponge, velvety mousseline cream and fresh strawberries, finished with made-in-France pale green marzipan, or the luscious Craquant, where dark chocolate sponge meets rich chocolate mousse and a layer of praline crisp. Specially for Mother's Day, each cake is also dressed with an edible garden of made-in-France mini macarons and fresh berries that lend that much more colour to their made-to-order cakes. These mini macarons are also available for purchase separately.
Creating the first of its line – and probably the first of its kind in Singapore – to celebrate this Mother's Day, Roa presents its vibrant Raspberry Chocolate Mousse Cake. The gorgeous square cake boasts a unique geometric exterior with debossed stylish lines that hide an impressive five layers of perfection underneath. With vanilla raspberry as its base, followed by ganache, cake sponge, compote, and finally mousse as its top layer, the creation is a delicious, insta-worthy work of art. This limited-edition cake is, in Roa fashion, also light on calories as it is handcrafted using avocados, brown rice milk, and psyllium husk.
Needing an ice-cream cake for special occasions always calls for a visit to Swensen's, and Mother's Day is no different with two new decadent creations by them. First up, there's the gorgeous Ruby Rosette Ice Cream Cake that's made with Belgian ruby chocolate and fresh strawberry ice cream. For an alternative flavour, the Maple Love Ice Cream Cake features creamy, nutty maple ice cream beneath a pretty pink ombré case that's definitely fit for the 'gram.
Renowned for its handcrafted cakes and pastries creations, Tuxedo Cafe & Patisserie presents a slew of eight new menu items bound to satisfy any sweet tooth and discerning eye. Taking centre stage is the Caramelia Banana Cake that comprises an artisanal lemon caramel crumble base made of two layers of mouth-watering creations. In particular, the top layer boasts a delicious core of sea salt caramel paste beneath a cloud-soft lashing of caramel chocolate mousse that we simply can't wait to devour.
A version of this article first appeared on SG Magazine.
SHARE