Celebrate Mother's Day 2022 at these 16 restaurants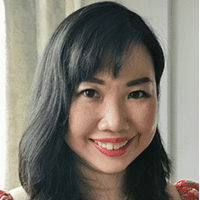 · 30 April 2022
·
Dining
From luxe French-Japanese omakase dishes to the familiar tastes of fish maw soup and white beehoon, give your mum a pampering treat this season
Every year in May, we honour the first superwomen in our lives. To celebrate their special day, we've put together a list of restaurants for you to treat all mums to a meal they most definitely deserve.
Known for their manifestation of modern French-Japanese cuisine, indulge in an entourage of luxe omakase dishes that incorporate French cooking techniques this Mother's Day at Jidai. Marrying the best of East and West, choose between a curated 8-course omakase and 11-course omakase, featuring highlights such as Botan Ebi Sashimi and Oysters to whet your appetite, Grilled King Hokkaido Scallop, Challan Duck with Shoyu, Wagyu in Kampot Claypot, Truffle Vermicelli and Red Swimming Crab, and the comforting Collagen Abalone Chicken Broth.
Within the exciting new voco Orchard Singapore hotel, gather for a special Sunday brunch feast on Mother's Day with Opus Bar & Grill come 08 May. Featuring unlimited starters, sides, and a unique homemade berry iced tea for an indulgent affair, the semi-buffet brunch offers highlights such as a Selection of Seafood on ice that includes Boston lobsters, tiger prawns, and freshly-shucked oysters, and starters the likes of like Caviar & Roe Blinis, Seafood Shakshuka, Duck Rillettes, Cold Cut Platter, Lobster Remoulade, and Lobster Bisque. Find Australian Grain-Fed Angus Hanger Steak, Seafood Bouillabaisse, and Smoked Corn-Fed Spring Chicken amongst the hearty mains on menu for your to choose from. Don't forget to make your reservations early to enjoy early bird discounts.
Paradise Group celebrates the upcoming Mother's Day with an array of classic and contemporary Chinese-style dishes, and a specially created complimentary dish for the occasion across eight of their concepts. At Taste Paradise, enjoy dishes like their Baked Oyster in Miso Sauce topped with Caviar, and Steamed Marble Goby with Glass Vermicelli and Preserved Vegetable.
Embrace the roots of Teochew cuisine at Paradise Teochew with their Stir-fried La Mian with Sakura Shrimp in Scallion Oil, and Braised Yellow Croaker with Tofu in Tomato Broth. Indulge in a seafood feast with a view at Seafood Paradise, presenting festive highlights such as their Braised Conpoy with Tofu and Mushroom in Abalone Sauce, and Stir-fried Lobster with Black Truffle Sauce.
At Paradise Dynasty, try their Kimchi Xiao Long Bao and Spicy La Mian with Sliced Kurobuta Pork. Canton Paradise joins in the festivities with the Stir-fried Eggplant, Chilli and Capsicum stuffed with Minced Pork with Black Bean Sauce and Crisp-fried Prawn Paste Mushroom. Paradise Classic boasts beloved flavours and the taste of home with dishes like the Poached Chinese Spinach with Whitebait in Superior Stock and Steamed Kampong Chicken with Cordyceps Flower.
For fans of hotpot, find offerings like Black Truffle Abalone Prawn Paste at both Paradise Hotpot and the popular Beauty in The Pot.
Serving up special menus across four of the group's Japanese concepts, celebrate Mother's Day with limited-time sets from sumptuous seafood to tasty teppanyaki. At Ichiban Boshi, the Mother's Day Set is a feast with seafood, roast beef, and appetisers alongside udon, chawanmushi, and fruits. Ichiban Sushi's Mother's Day Special Set strikes the perfect balance between hearty and healthy with its seafood, meat, and vegetables. Shabu-GO presents two Shabu Set Menus, featuring an exclusive limited-time shark's fin melon soup base, while Yaki Yaki Bo offers two different teppanyaki sets – the Salmon Mentai & Teppan Meat Set and Seafood & Pork Tomahawk Set.
Express your gratitude this Mother's Day with an array of all-new specially curated dishes at Soup Restaurant, featured in the Celebration Set and Appreciation Set. Boasting premium and healthy ingredients, their new highlights include the Braised Seafood with Abalone in Whole Pumpkin, Prawns with Turnip in Fresh Passion Fruit Sauce, a Honey Truffle Pork Chop, and Double-boiled Peach Gum with Cordyceps Flower in Pork Loin Soup, a savoury twist on peach gum, double-boiled for over four hours. For a sweet ending to the meal, enjoy their Dim Sum team's unique Handmade Rose Buns with Red Dates Paste.
For a heartwarming taste of home, White Restaurant honours mothers everywhere with their Taste of Love, Taste of Warmth, and Taste of Joy Mother's Day set meals. Headlined by their signature White Beehoon, the sets feature festive additions of abalone and scallops in the beehoon, as well as a curated variety of other signatures like their Braised Crab Meat with Fish Maw Soup and Braised Duck Confit with Sea Cucumber. Each set also comes with a complimentary appetiser of Mini Peppercorn Abalone & Japanese Cucumber.
A version of this article first appeared on SG Magazine.
SHARE