View the late Anthony Bourdain's trove of personal mementos at The English House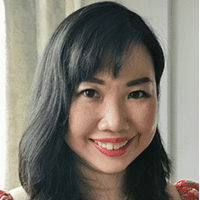 · 19 April 2022
·
Dining
Cherished items include the Bob Kramer custom steel and meteorite chef knife, Michelin Man sculpture, and chrome duck press
Celebrated American chef, food writer and TV host Anthony Bourdain left an indelible mark through his travels around the world. Now, the public can view a collection of his personal belongings at The English House by Marco Pierre White.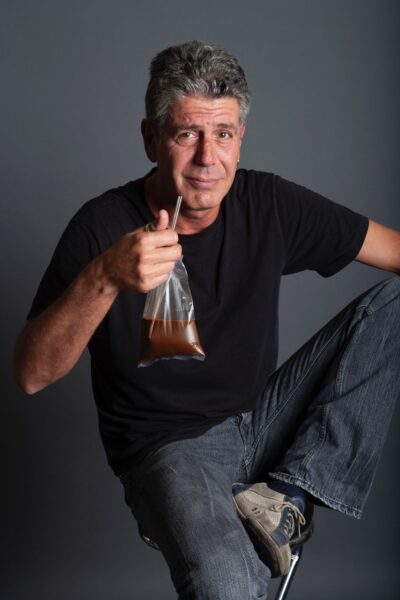 The items, comprising mementos, art and cultural artefacts, are peppered throughout the restaurant known for its diverse display of vintage collectibles, celebrity photos and movie memorabilia. Each item curated in the collection had special significance to Bourdain, either as gifts from friends or purchases associated with his travels.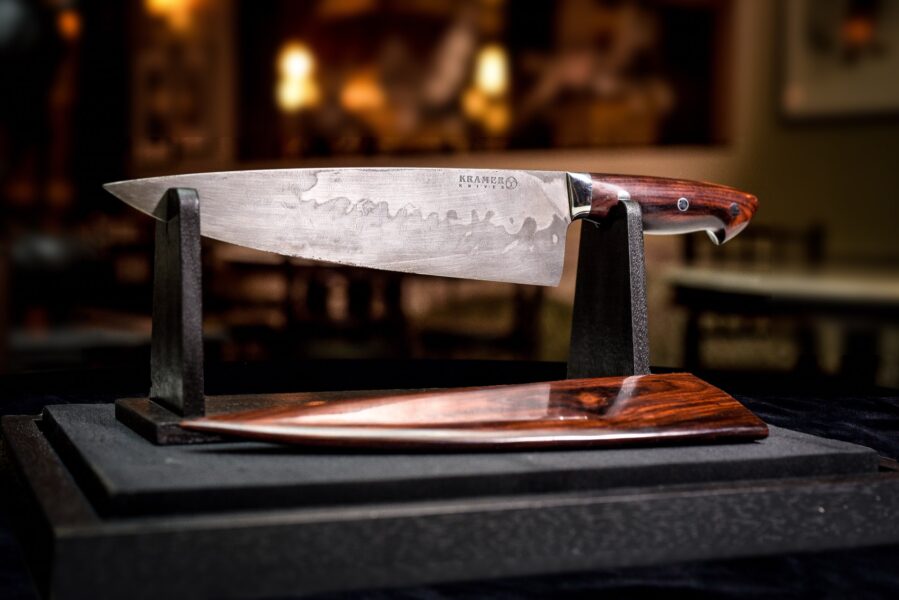 According to chef Gabriel Fratini, the collection represents Bourdain's eclectic taste, appreciation for discovery and most notably, other cultures. The restaurant hopes to preserve it in such a way that it inspires future generations.
Highlight is the Bob Kramer custom steel and meteorite chef knife. Acquired by The English House through a 2019 auction for a whopping US$231,250, the knife was one of Bourdain's favourite tools where he called it "the most awesome knife in the world".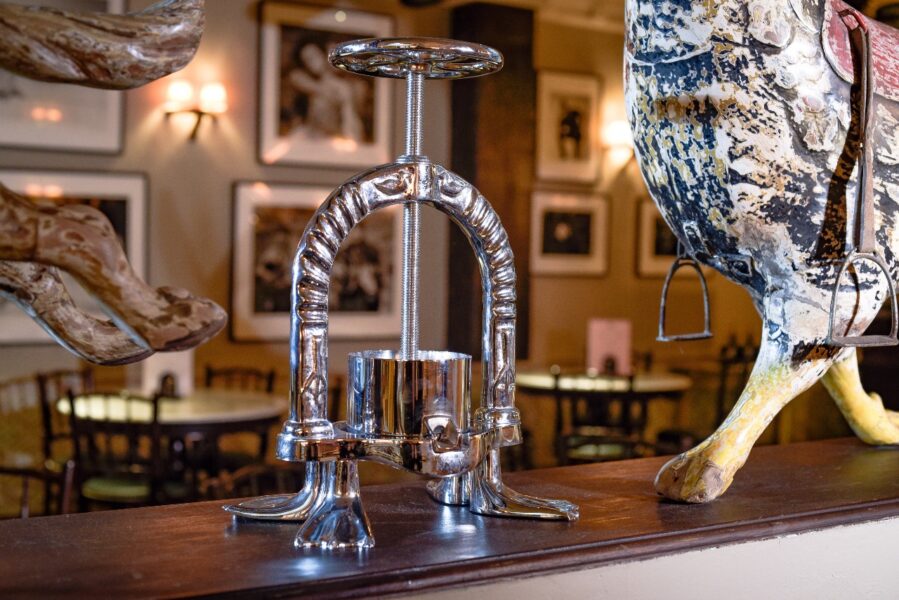 Other items include a French silvered bronze Michelin Man sculpture, circa 1950–1970, and bronze skull and antler sculpture, both from longtime friend Marco Pierre White. There is also a chrome duck press in which the late chef became enamoured of during the Paris episode of The Layover; an African carved wood and metal ritual power figure known as Nkisi Nkondi from the Portuguese colonial era, gifted by the Mbole tribal chief living near Kisangani along the Congo River; a pig chef sculpture; and works by artists Ralph Steadman and Brad Phillips.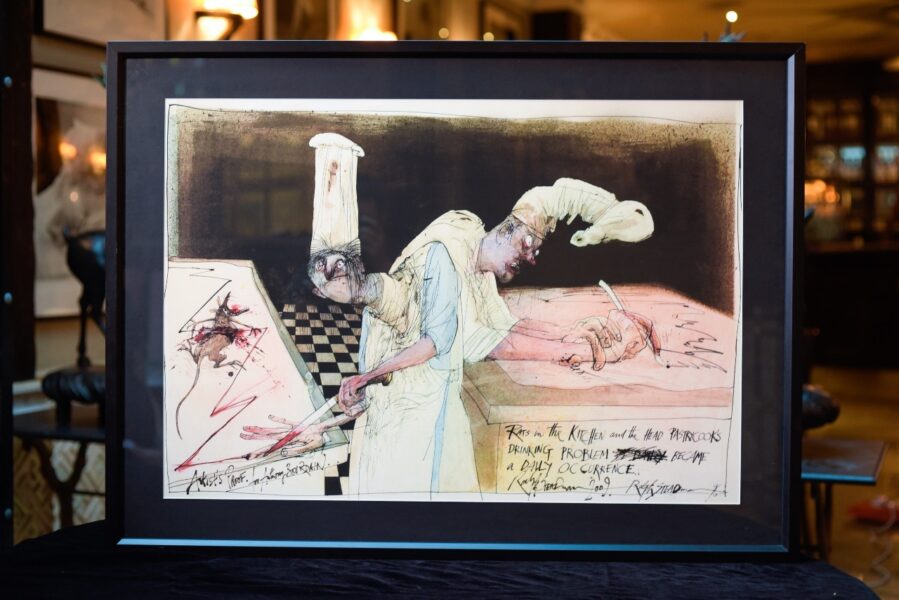 The art collection is a permanent fixture at The English House and is only available for viewing to diners.
SHARE