Celebrating Mediterranean culture and timeless flavours at White Marble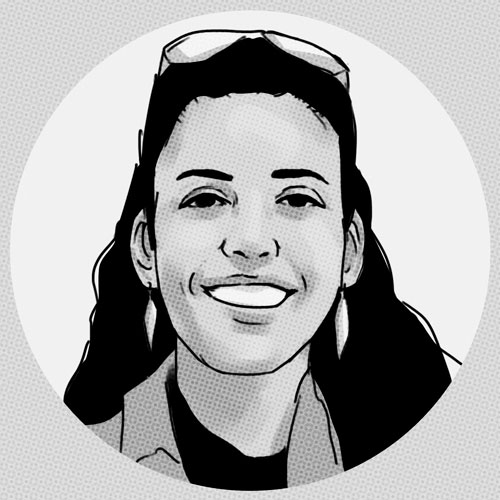 · 26 May 2022
·
Dining
Veteran chef Otto Weibel launches his latest restaurant White Marble as a tribute to cherished childhood memories along the Mediterranean sea
Mediterranean cuisine is a melting pot of rich food traditions and cultures. The region is surrounded by 21 countries and sits at the centre of southern Europe, northern Africa, and the Middle East.
Having travelled to Greece with his family as a teenager, Otto Weibel's first encounter with the Mediterranean was akin to love at first sight where the landscapes, cultures, hospitality and food all left their mark on him.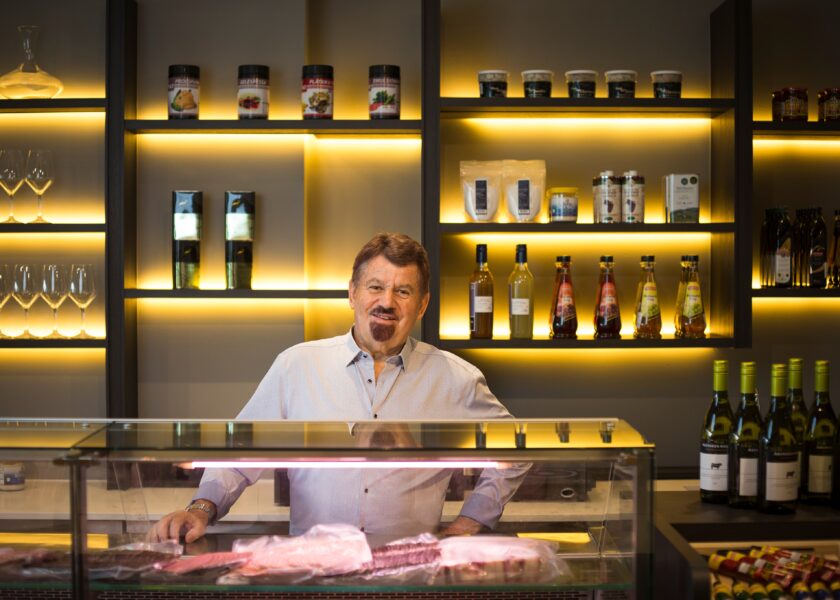 And now, as a tribute to the incredible experiences he has had in this vibrant region, Weibel's 158-seat casual dining White Marble embodies his simple culinary philosophy of using only simple cooking techniques to showcase the natural flavours of top quality produce, with a focus on seafood and vegetables. The cosy dining space (including bar and outdoor patio) evokes Mediterranean conviviality through its white and grey tones and sleek contemporary design, complemented with natural, luxurious finishes such as the mother-of-pearl mosaic to mimic the varied, resonant landscapes of the Mediterranean lands.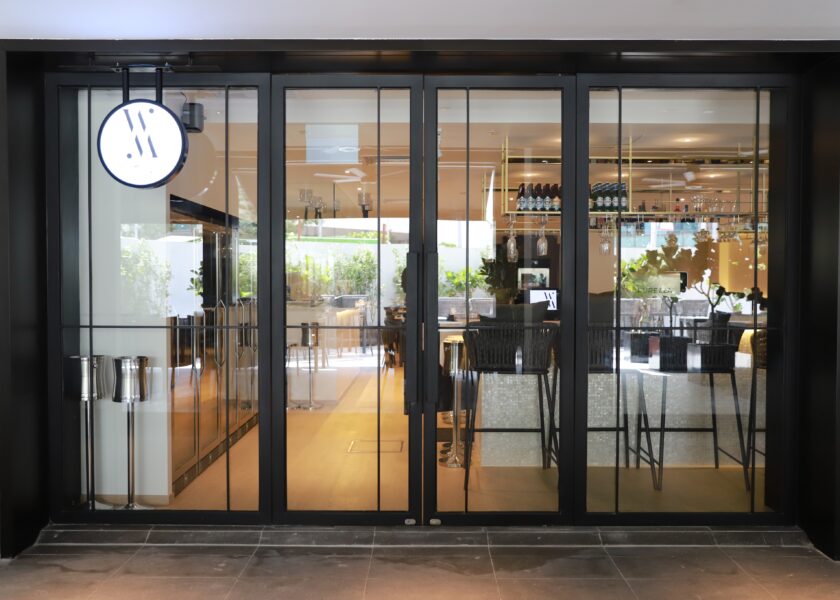 With Weibel's protege executive chef Kenneth Loke helming the kitchen, diners are treated to a menu of sharing classics and quintessentials from the (aforementioned) three main Mediterranean regions, along with a wide range of fresh produce and vegetables, herbs, spices and grains. The grill section, in particular, features a selection of premium vegetables, seafood and meats seasoned and grilled to perfection in the charcoal oven.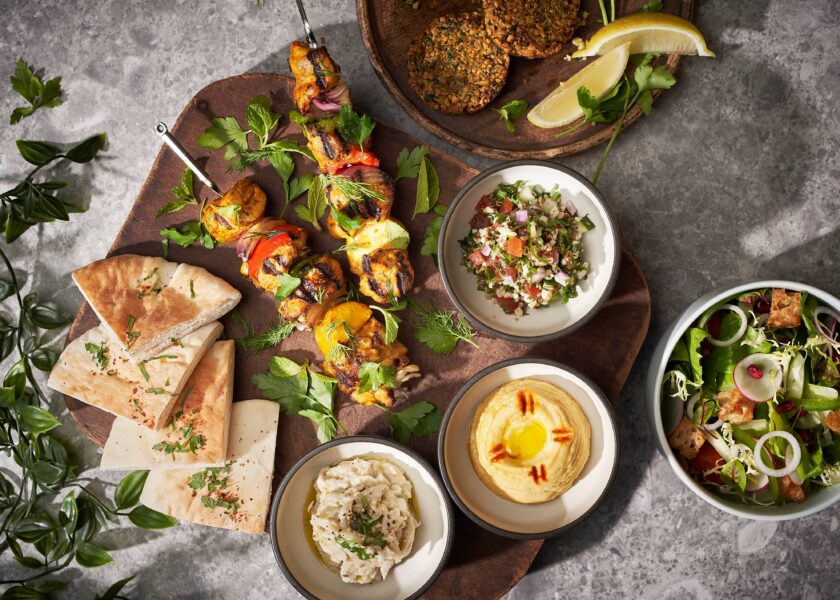 It can't be Mediterranean without the quintessential signature Mezze Plate ($34 for two), featuring tabbouleh with quinoa, fattouche, eggplant moutabal (this originates from Lebanon and is generally considered a spicier version of baba ghannouj, with the addition of tahini), hummus, chicken skewer and pita. It's fresh, vibrant and brimming with natural flavours that are reminiscent of Weibel's favourites from the Middle East.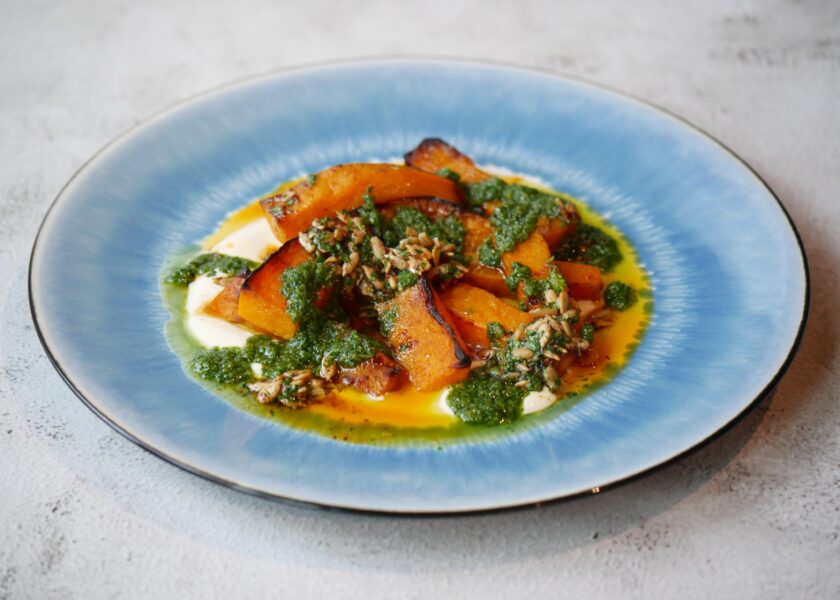 Start the meal with hearty appetisers such as the beautiful Roasted Butternut Squash ($12), shining the spotlight on perfectly caramelised roasted butternut squash with spicy labneh and coriander salsa; or go for the classic char grilled Spanish Octopus ($36), served with smooth garlic cream, fried shredded potato, pistachio and chilli oil.
For mains, head towards the classic, satisfying Italian staple of Prawn Bucatini Puttanesca ($28), brimming with fresh cherry tomatoes, capers, olives, garlic, prawns and anchovies.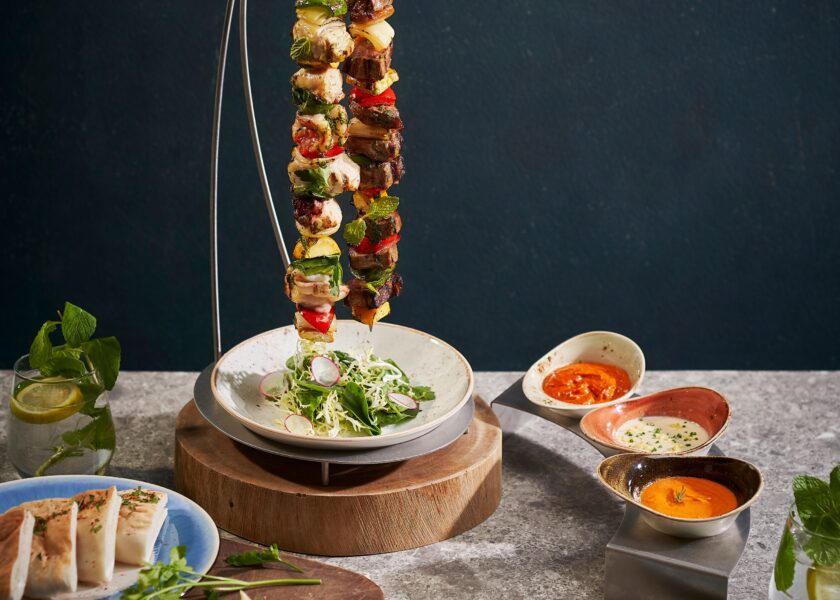 Another popular Middle Eastern sharing main are the hanging Skewered Shish Kebabs, served with lemon garlic cream, harissa aioli and salbitxada sauces. Choose from Seasonal Vegetables ($20), Seafood ($38), Chicken & Mushroom ($34), Australian Lamb ($48) and Black Angus Beef ($68).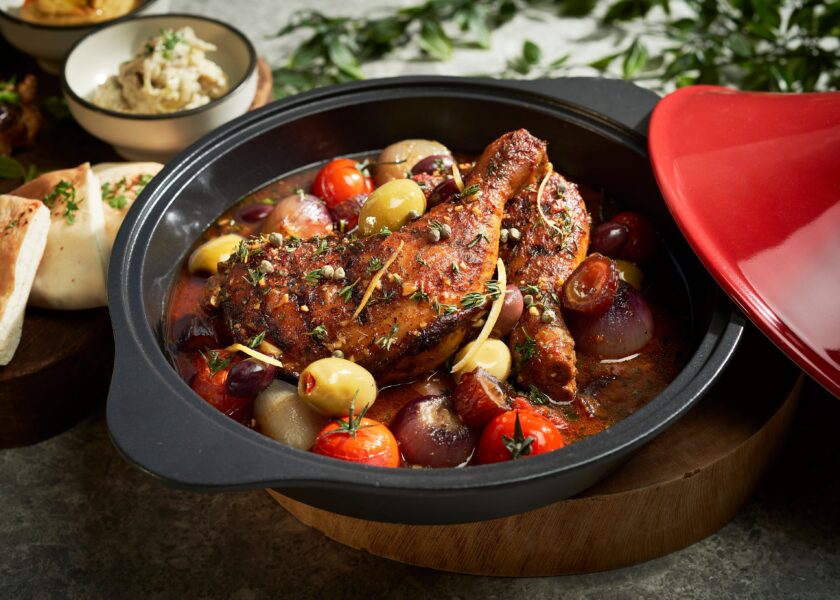 From the grill selection, Fish Of The Day features fresh catch of the day simply prepared and seasoned with sea salt flakes, lemon, light herbs and cold-pressed olive oil, before being cooked over hot charcoal. But for something a little different, the classic Moroccan stew Chicken Leg Bone-in Tagine ($60 for two) with Curry Leaf Pilaf Rice, doesn't disappoint at all. The chicken is deeply marinated with shawarma spice for a day, before being slow cooked with preserved lemon, dates, olive, capers, and tomato in the tagine.
Finish off the indulgent meal with desserts ($16 each) such as the Fig & Almond Tart, and Crema Catalana.
White Marble is at 1 Tanglin Road, #01-09, Orchard Rendezvous Hotel, Singapore 247905. Tel: 9772 9434
SHARE