Have a taste of Australia at Surrey Hills Grocer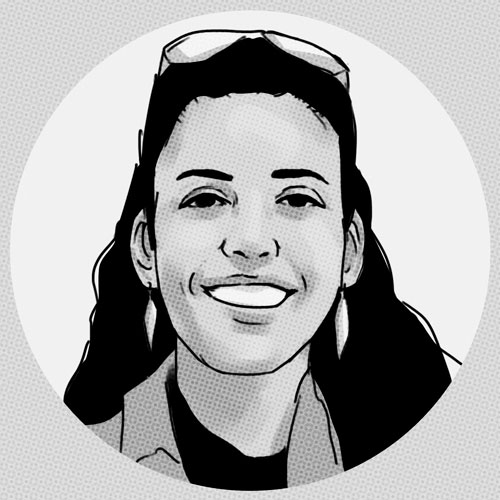 · 28 March 2022
·
Dining
The all-new homegrown Australian specialty grocer and one-stop lifestyle and dining destination brings an authentic Australian farm gate and gourmet experience to Jurong
Find a piece of Australia in Jurong West. Located in the recreational hub called D'Arena, pet-friendly Surrey Hills Grocer brings about a new shopping and dining experience for those who care about the source of their daily food and their producers. Launched in December 2021, the 3,000 sq ft space offers a gourmet marketplace, alfresco cafe, bakery, florist bar and a pop-up farmer's market corner, housing premium, artisanal and sustainable goods at affordable prices.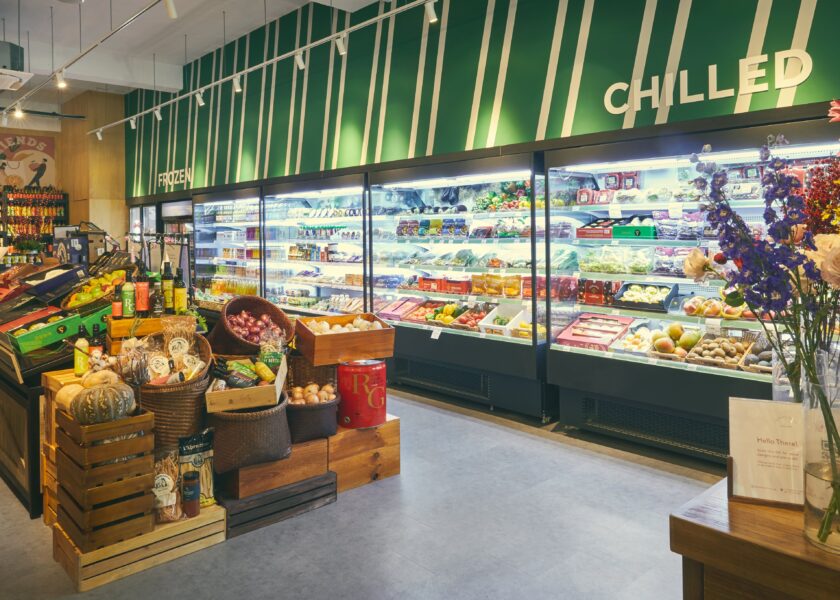 Through its unique curation of brands and offerings, Surrey Hills Grocer aspires to become one of the most authentic Australian destination grocer out of Australia, connecting people through real food from a grocer's point of view. A majority of Surrey Hills Grocer products are made and grown in Australia, with many of them being made available in Singapore for the first time.
Exclusive brands include Rich Glen Olive Oil, a family-owned business that produces olive-oil based food and skincare range; Stonebarn Truffle, the largest commercial truffle producer in West Australia; and Koko Black, a premium Australian chocolate making its debut in Singapore. In addition, Surrey Hills Grocer also works closely with local urban farm, Straits Agriculture, to harvest fresh produce daily to be sold at its grocer, and to support its farm-to-table concept.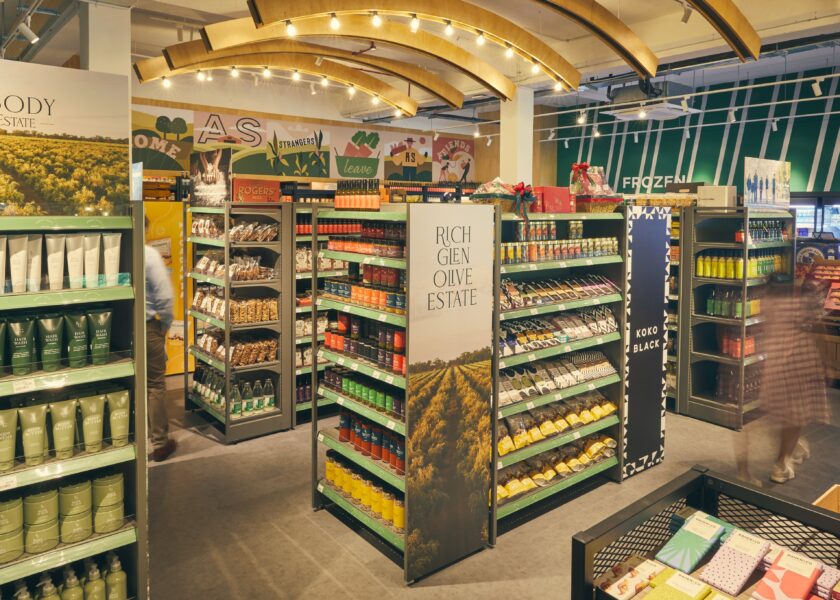 "My vision is to position Surrey Hills Grocer as an artisanal grocer that serves the local community, and for it to be a destination grocer. I hope to bring unique and exclusive farm products direct to our shores at value-for-money prices, so that more people can enjoy what we have," says 33-year-old Pang Gek Teng, co-founder of Surrey Hills Grocer.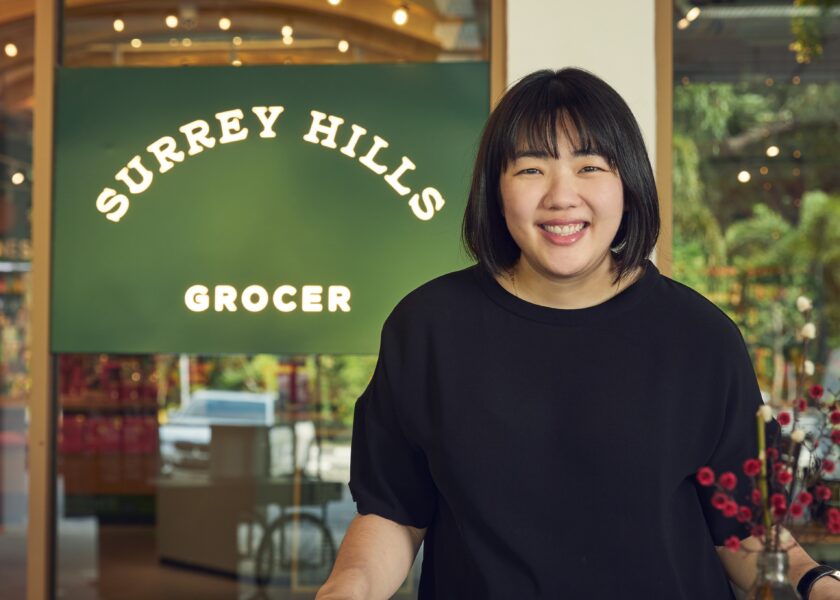 "We believe in finding the right partnerships that amplify our brand vision. We have carefully curated and built connections with a group of trusted farmers, brand partners and vendors to bring Singapore customers an Australian-inspired grocer, and lifestyle and dining concept that is truly genuine and sustainable," says Pang. As a brand, Surrey Hills Grocer stands strongly for sustainability, and selects and sources products and brand partners who also promote fair trade, creation of farm-to-table menu, and use of environmentally friendly packaging.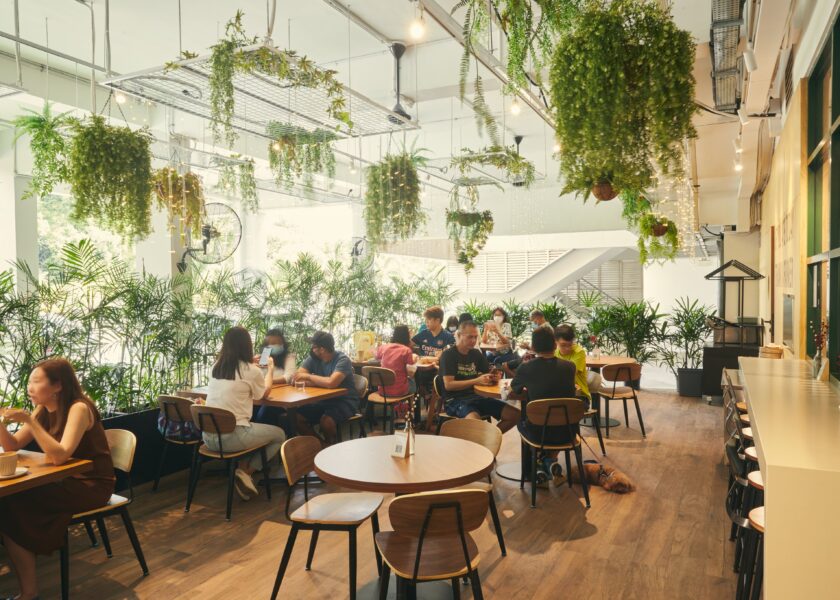 The name "Surrey Hills" is an ode to two townships that reside in Australia. It is inspired by the scenic autumn forest landscapes at the quaint Surrey Hills town in Melbourne, and the finest baked goods at Surry Hills, an inner-city suburb of Sydney and hip strip known for its vibrant cultural and cafe scene.
Surrey Hills Grocer was born of a desire to bring that same tranquil, comfort and delight to Singapore, hence its location in Jurong away from the city's hectic life is inspired by recreating the experience of driving to a farm gate in Australia.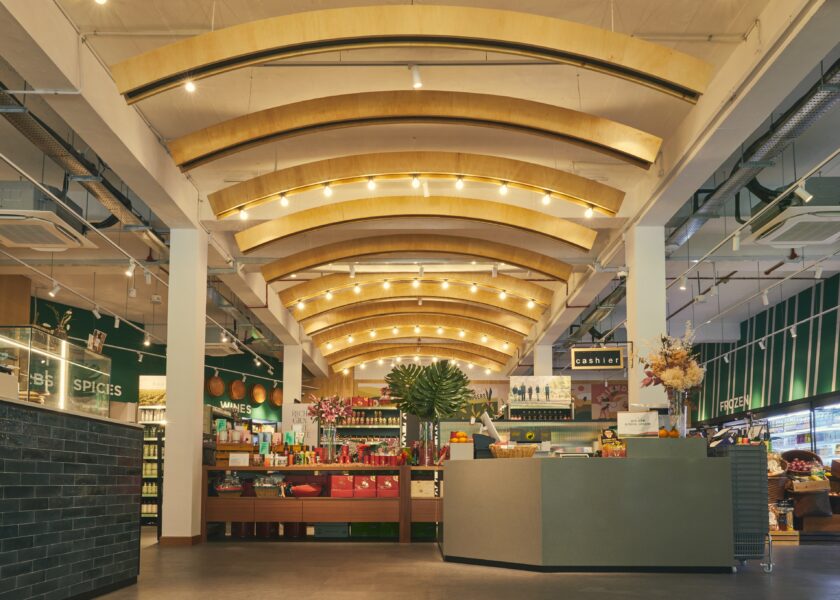 In fact, the store's entrance flanks majestic tiers of wooden arcs overhead to invoke an imagery of the sun rising over the hills. Incorporating natural wood elements as a running theme, the interiors are awash with natural daylight too, thanks to the large floor-to-ceiling façade windows.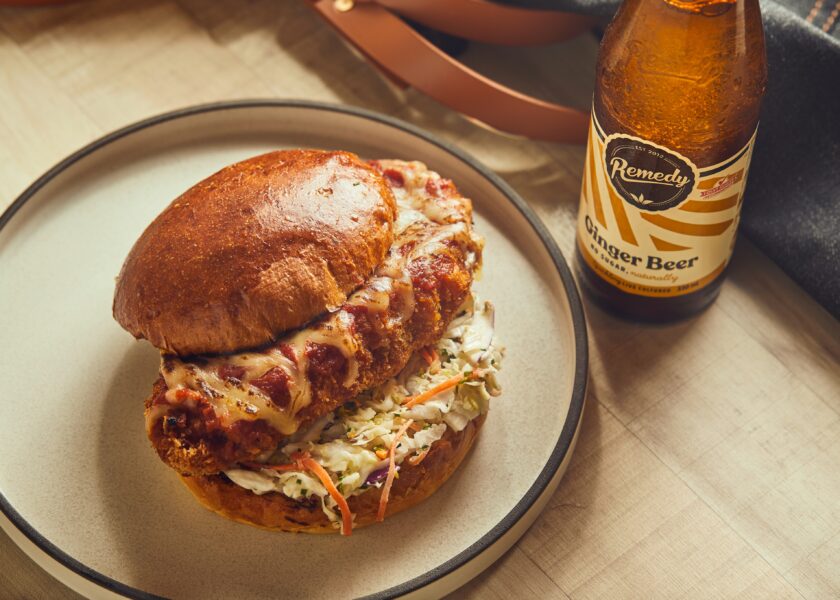 With its direct-to-source business model, Surrey Hills Grocer's products and produce are shipped directly from farmers, growers and brands to the store, making the entire supply chain transparent and cost effective. In embracing the spirit of "by locals, for locals", the prices of Australian-sourced goods at Surrey Hills Grocer are benchmarked against actual retail prices in Australia to ensure they are affordable to local consumers and fair to the people who made it.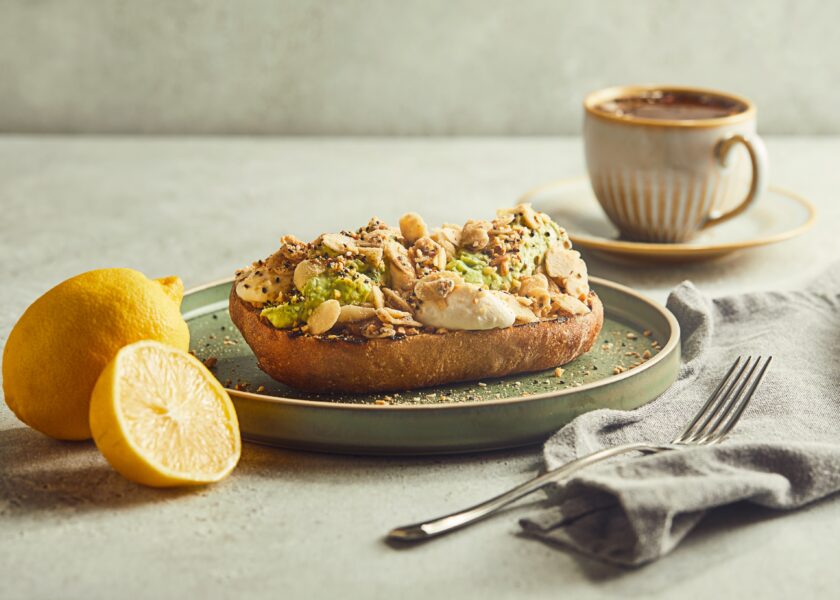 Farmers and brand owners are also given a special spotlight along their products to share their brand story, giving consumers a chance to connect and identify with the brands on a more intimate level than mere "grocery shopping".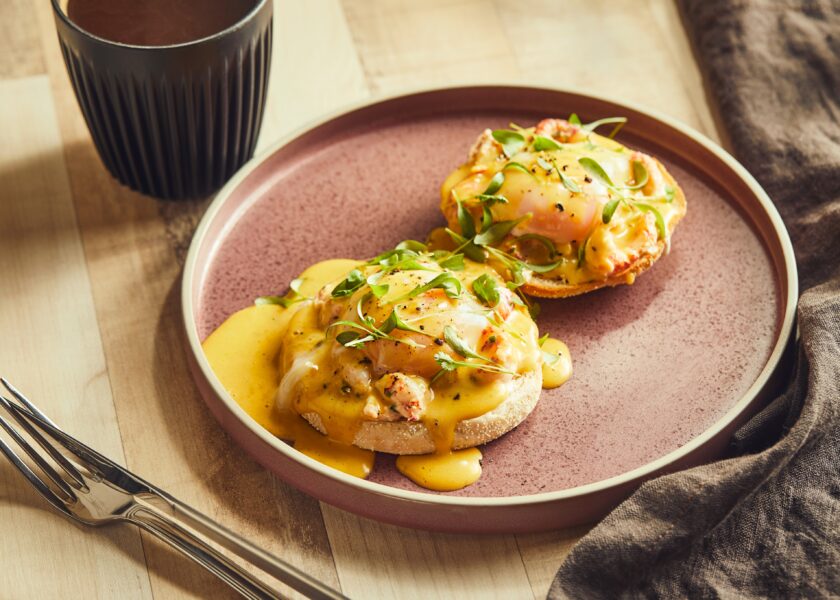 Apart from its Chilled & Fresh Produce section and Grocery Area, the Winery section features the best wines sourced from Australian vineyards; the Herbs & Spices Corner offers up to 24 types of signature Surrey Hills herb blends and all-in-one marinates, perfect for seasoned home chefs and amateurs to cook up a storm in their kitchens. Not to be missed is also the beautiful Florist Bar helmed by local, family-owned lifestyle florist shop, The Flower Factory, where shoppers can find an exclusive range of seasonal floral and botanical offerings from Australia, New Zealand and Singapore.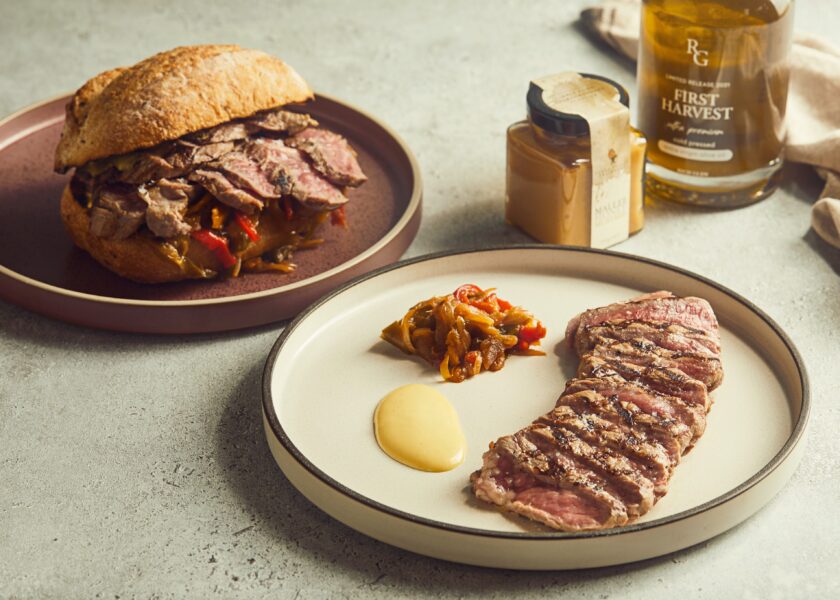 Enjoy the all-day brunch culture al fresco at the 38-seater Surrey Hills Cafe. The menu is designed in collaboration with a Singapore-based Australian Michelin-starred chef who incorporates his local knowledge and adds special touch to Australian classics, albeit with a twist.
Popular favourites include Crayfish Benny featuring marinated crayfish and molten eggs topped with crayfish reduction hollandaise on toasted English muffins; Avo for mashed avocado served with whipped ricotta and vegemite emulsion on sourdough; Steak Sandwich featuring Australian King Island Sirloin 3/4 dressed with house mustard mayo, pepper and sea salt flakes; Tasmanian Salmon for slow-cooked sashimi grade salmon served on a bed of mushroom reduction barley grains, topped with marinated roe; and more.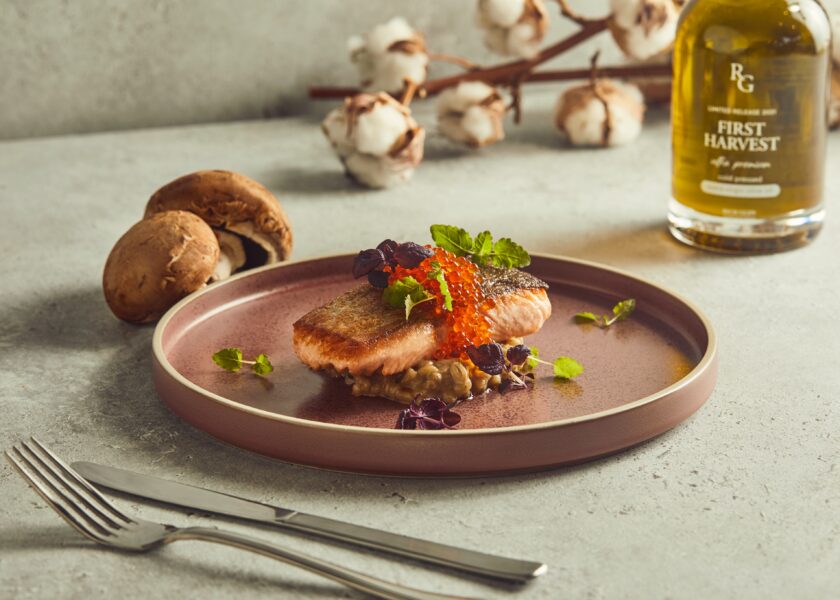 "The life I've had there is my inspiration behind Surrey Hills Grocer. Having spent many good years in Melbourne, I leverage on my close connections and friendships with the Australian farmers and makers. The free-spirited, casual, unpretentious and authentic way of living have been what I miss most, and I want to recreate that experience and share it with my customers. I also wanted to shine the spotlight on lesser-known micro farmers, growers, and makers as they have great products and brand stories to share but haven't had the means to do so on an international level. Through Surrey Hills Grocer, we hope to showcase the wonderful craft behind these brands," shares Pang.
Surrey Hills Grocer is at D'Arena, 511 Upper Jurong Road, Singapore 638366. Tel: 9040 1840
SHARE