Kilo Collective celebrates its 10th anniversary with an evolved concept of its flagship, Kilo Singapore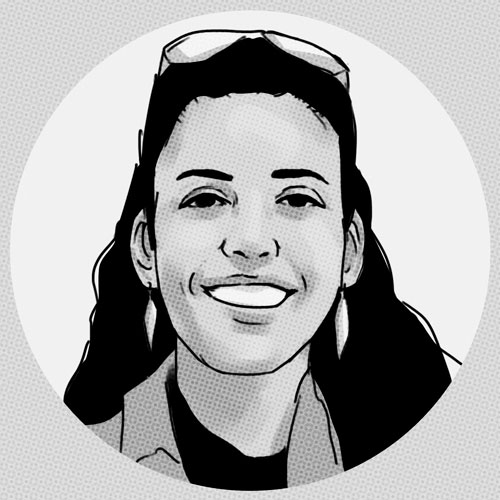 · 30 December 2021
·
Dining
The restaurant is back with a refreshed gourmet vibe to mark the group's anniversary and a decade of amazing achievements
The name "Kilo" is synonymous with saying '"I wish to communicate with you", so it's no surprise that food and community, drinks and experiences are very close to the heart and vision of Kilo. The new classy Kilo Singapore amplifies the classic interactive Kilo experience, making the dining experience more warm and intimate, all gracefully done without invading your private space.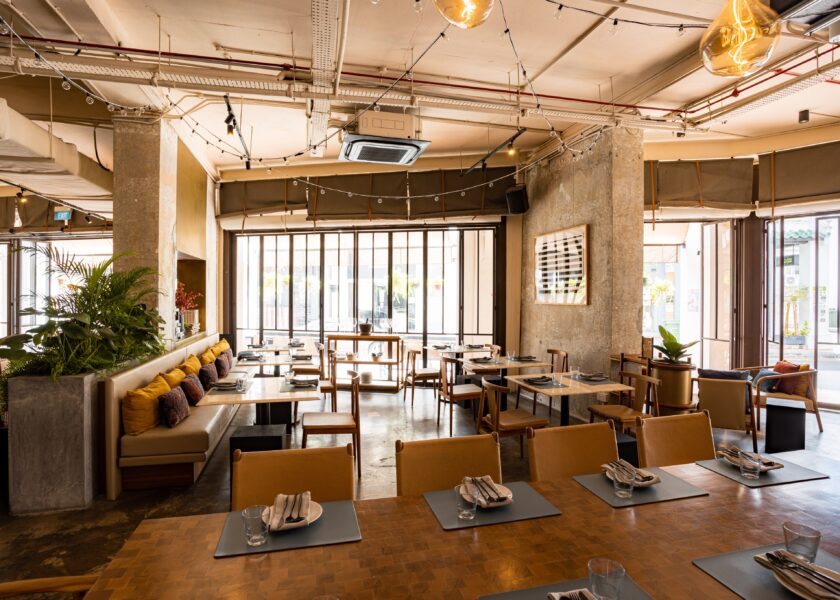 The essence of Kilo is apparent at first glance, the rawness of the space is kept with the brand's quintessential hand-sanded concrete walls; natural stones; bold and bright fabric; and natural plants that bring a confident, chic vibe to the space. Combining simplicity with the warm hospitality of open communication and a seamless flow, Kilo's evolved concept hinges on the Latin American heritage of co-founder Joshua Adjodha and CA Concept's executional mastery to create memorable shared experiences. Wine retail at entry, a dry-age machine, a frozen seafood display and an extensive cocktail bar set the scene for the experience ahead.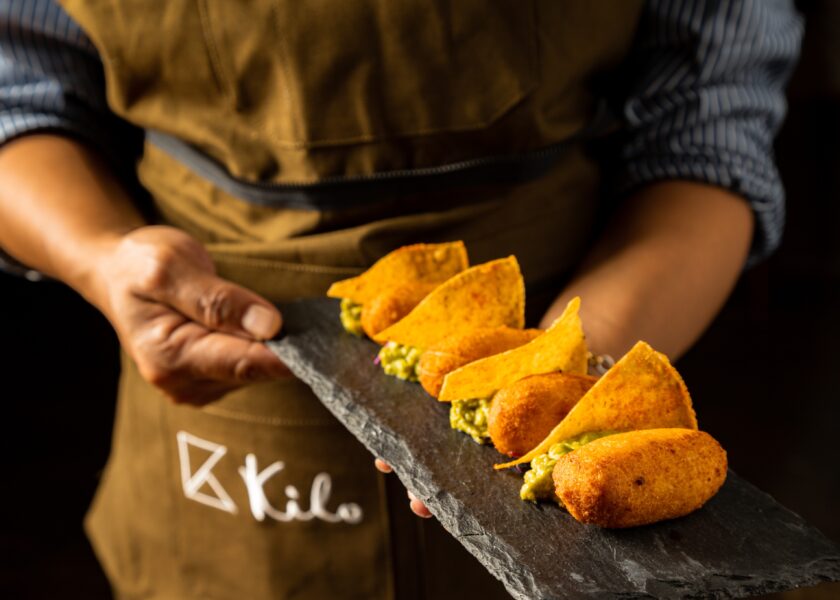 Food-wise, it is inspired by the region's culture of valuing happiness and having fun. The specially curated menu takes diners on a cultural trek through Latin America featuring the parilla (meaning grill in Spanish) at the heart of the house with its open format natural flame kitchen with the wood-fired grill, using mainly apple and cherry wood for their aromatic flavours. With the modern day parrilla cooking, the key is sharing the hearty meal, and the experience of sharing the gourmet playground that awaits.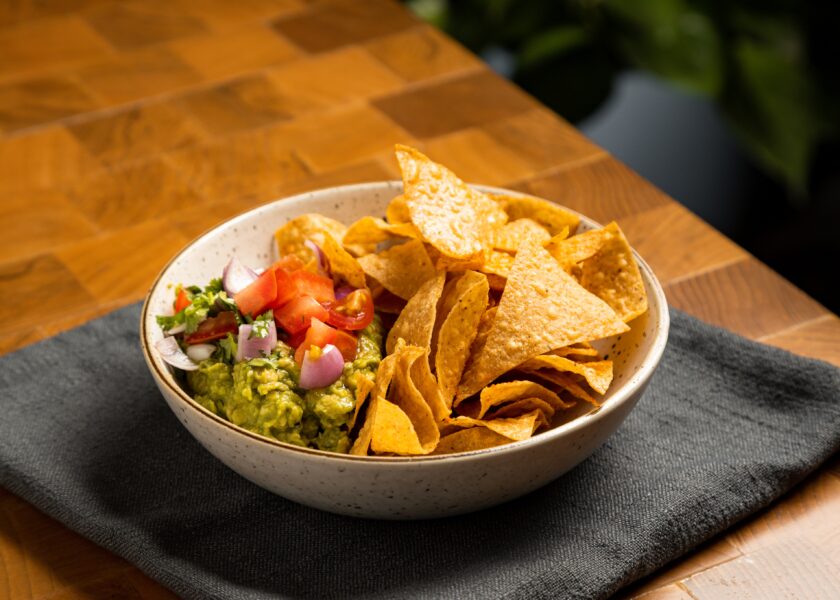 Kick off the feasting with the signature Kilo Seafood Ceviche featuring fresh tuna loin, sea bass and red prawn tossed together with cured organic tomatoes; or choose to leisurely graze on the ample Cold Cuts Platter which includes bayonne ham, salchichon, pork terrine, baba ganoush and Mont d'Or.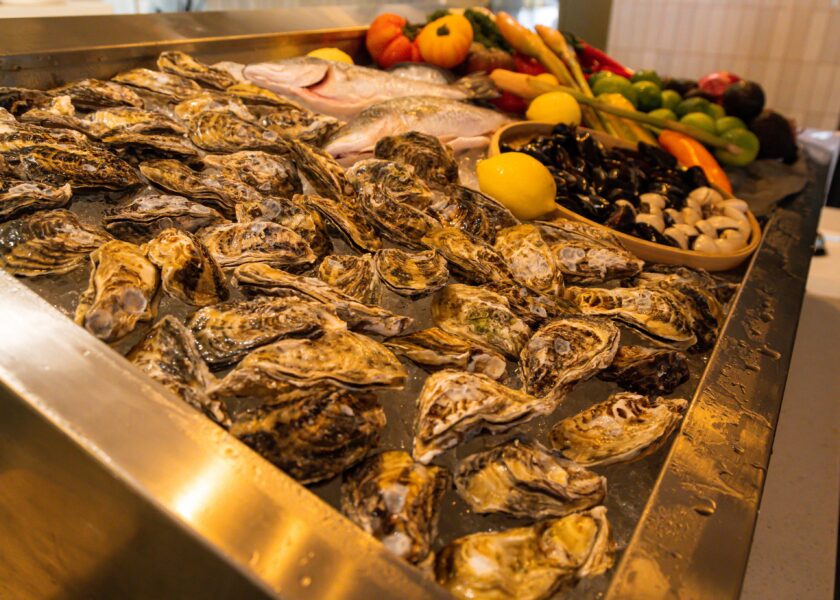 Order up freshly shucked Japanese oysters with your choice of two shooters of Bloody Mary, or pick your seafood of choice for a #KiloMarketExperience, complemented by an exquisite selection of tapas. Our favourites were the sublime Classic Steak Tartare on Confit Potato (made with Australian wagyu cube roll), and the Signature Kilo Squid Ink Rice with Crispy Calamari and a soft-cooked egg.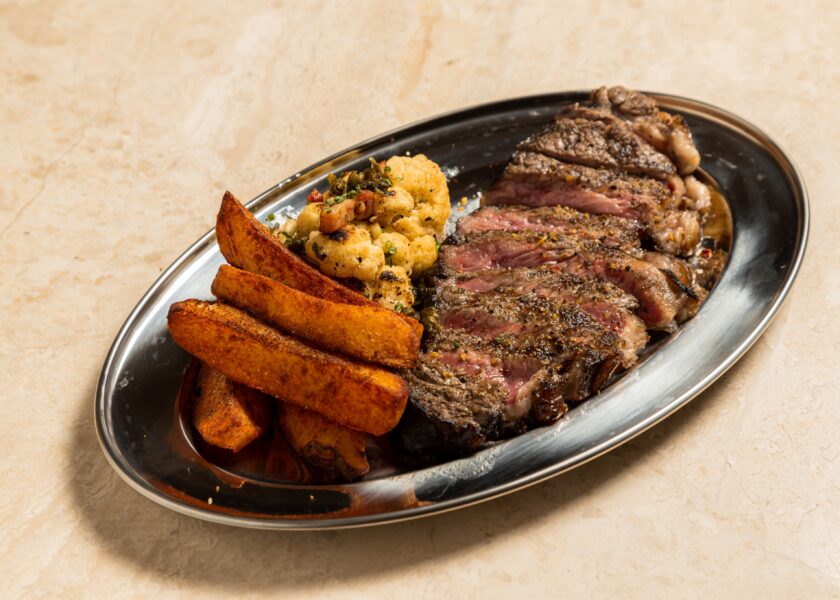 On Kilo Collective's 10th anniversary, the kitchen team gifted themselves a dry-age machine where T-Bone Wagyu (1.1kg), Australian Angus Rib Eye (550g), and Argentinian Grass Fed Rib Eye (500gm) amongst other cuts are stored before going on the parrilla. Other meats include the New Zealand Lamb Rack, Iberico Pork Ribs with Chargrilled Sweet Potatoes and Spring Chicken with Cauliflower, all served with sides of Kilo Fries and chargrilled Romaine Lettuce.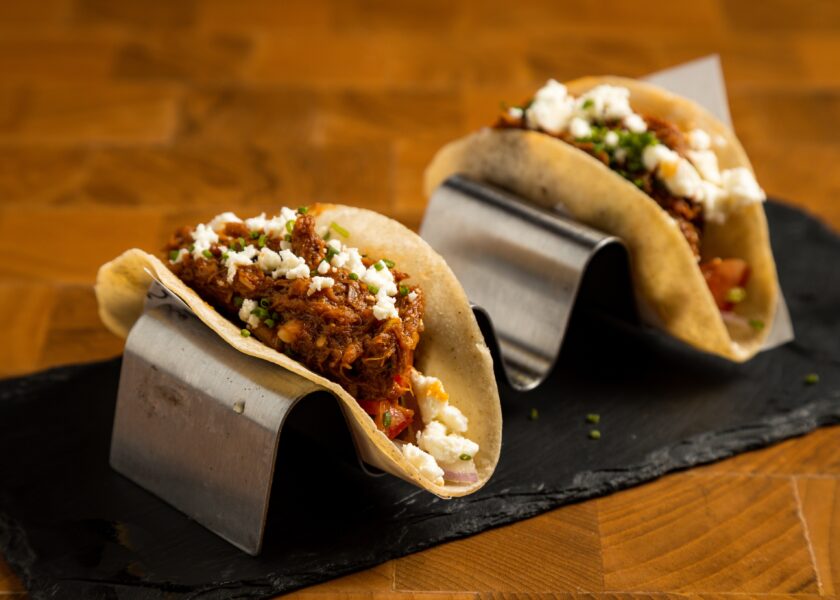 For something non-meaty, you can't go wrong with the Grilled Argentinian Red Prawn Skewers with Tomato and Corn Salsa, or the White Clams with White Wine and Garlic.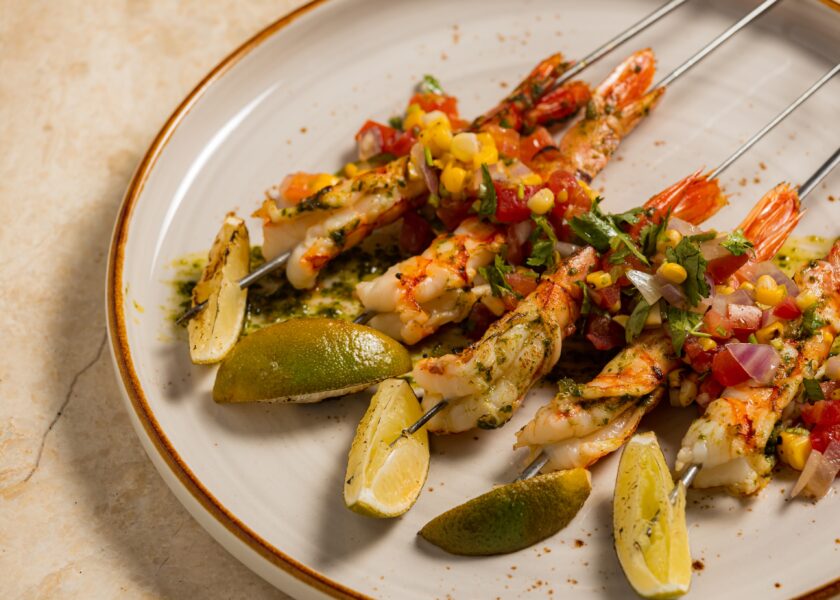 Likewise, the bar space at Kilo Singapore boasts an impressive Turkish marble top across the width of the space, complete with comfy Aztec-pattern cushions at the bar lounge area. Taking signature twists to classic renditions, the cocktails are crafted to perfectly complement the new concept. Kilo Negroni lights it up with sweet Vermouth, Aperol and Fino Sherry to give a stronger punch and a torch to fresh orange for lingering fragrance. The Kilo Sling takes a cheeky veil of freshness with orange juice and Aperol, and the Cuban Manhattan ($18) with Myer's Dark Rum is best savoured as a night cap.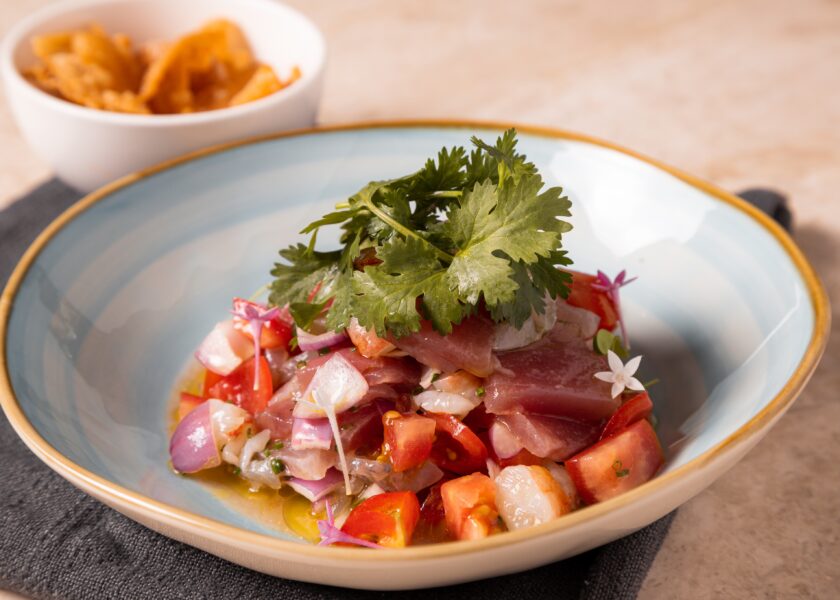 For something lighter and more tropical, the Tropical Margarita sees berries replaced with banana and pineapples; Passionfruit Mai Tai ($20) features passion fruit puree and lime; while the Rhubarb Gin Fizz is shaken with rhubarb, Bombay, lemon and soda to make for a very refreshing tipple. Also available are a specially curated selection of natural wines around the world, from the hills of South Australia to the valleys in France and regions of Spain.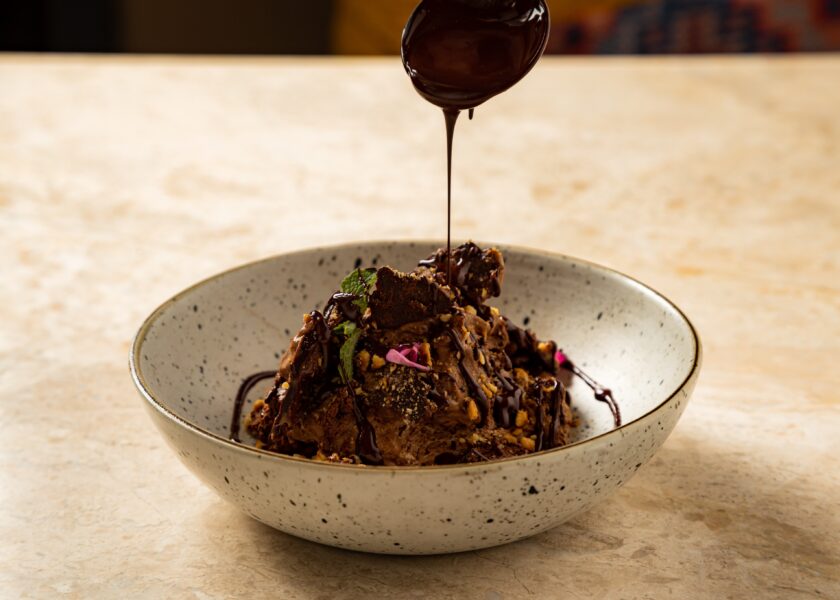 To finish, choose between the tongue-in-cheek 72% Dirty Seduction (it's as good as it sounds, with dark chocolate, hazelnut mousse and a drizzle of warm chocolate sauce) or the Kilo Tiramisu and Citrus Limon Tart with Cloud Meringue – perfect for non-chocolate lovers.
If you haven't visited already, make Kilo Singapore a must-visit for 2022.
97 Duxton Road, Singapore 089541. Tel: 9625 0279
SHARE