Auspicious and unique yushengs in Singapore to welcome Chinese New Year 2022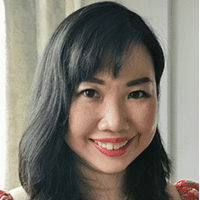 · 29 December 2021
·
Dining
Whether it's a modern take on the classic dish or an indulgent creation using the most premium and exotic ingredients, here are our top picks of yushengs for a memorable lo hei
And just like that, it's the Year of the Tiger. If you are celebrating Chinese New Year, get ready to toss your way to prosperity with these unique yushengs, all amped up with exotic and premium ingredients – think edible flowers, lobster, octopus, pufferfish and more. Restaurants have channelled the vigour and spontaneity of the Tiger into their menus to create exciting new versions of the festive salad. Plus, most have takeaway options so you can usher in good fortune and abundance at home. With different variations to the yusheng dish, the annual lo hei (tossing) ritual never gets boring.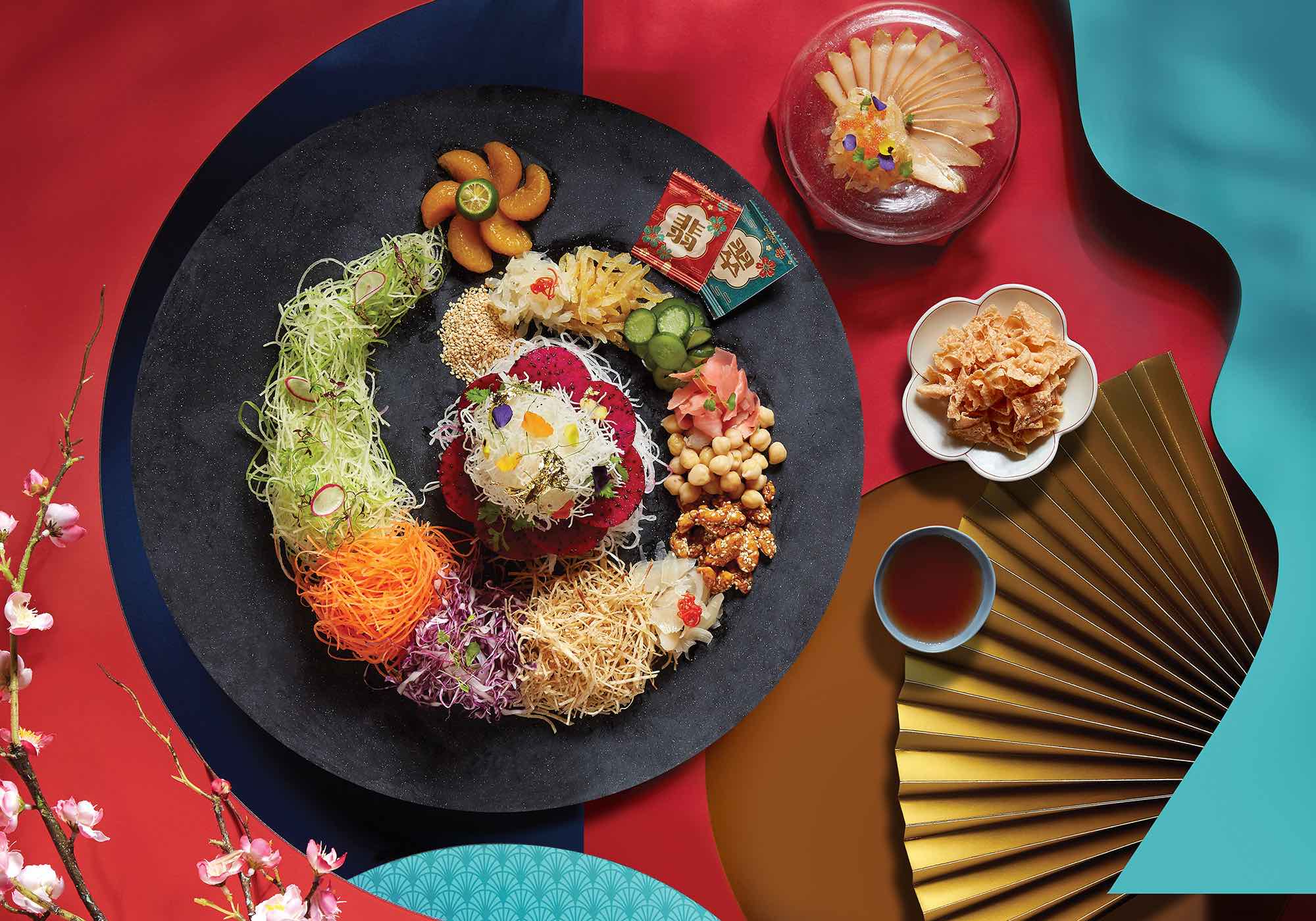 Group executive chef Martin Foo and his team have lined up a variety of set menus catering to different group sizes, as well as convenient takeaway specialties. One of the highlights this year is the Opulence 3-head Abalone Yusheng (from $128) which whets your appetite with its colourful presentation and indulgent ingredients.
Essentially "spring on a plate", ingredients such as coins of red dragonfruit, dried yuzu peel, Japanese picked sweet ginger and homemade pickled cucumbers add vibrancy alongside the ubiquitous carrot and radish julienne, deep-fried yam strips and chickpeas, and fine hsin chu beehoon. Dressed with edible gold leaves and fresh flowers, it is crowned with lightly-torched abalone slices, jellyfish and salmon roe, and tossed in a roselle and yuzu-based dressing. Available at Crystal Jade Palace, Crystal Jade Golden Palace and Crystal Jade Dining IN for dine-in and takeaway from 10 January 2022. Order online from now till 10 February 2022.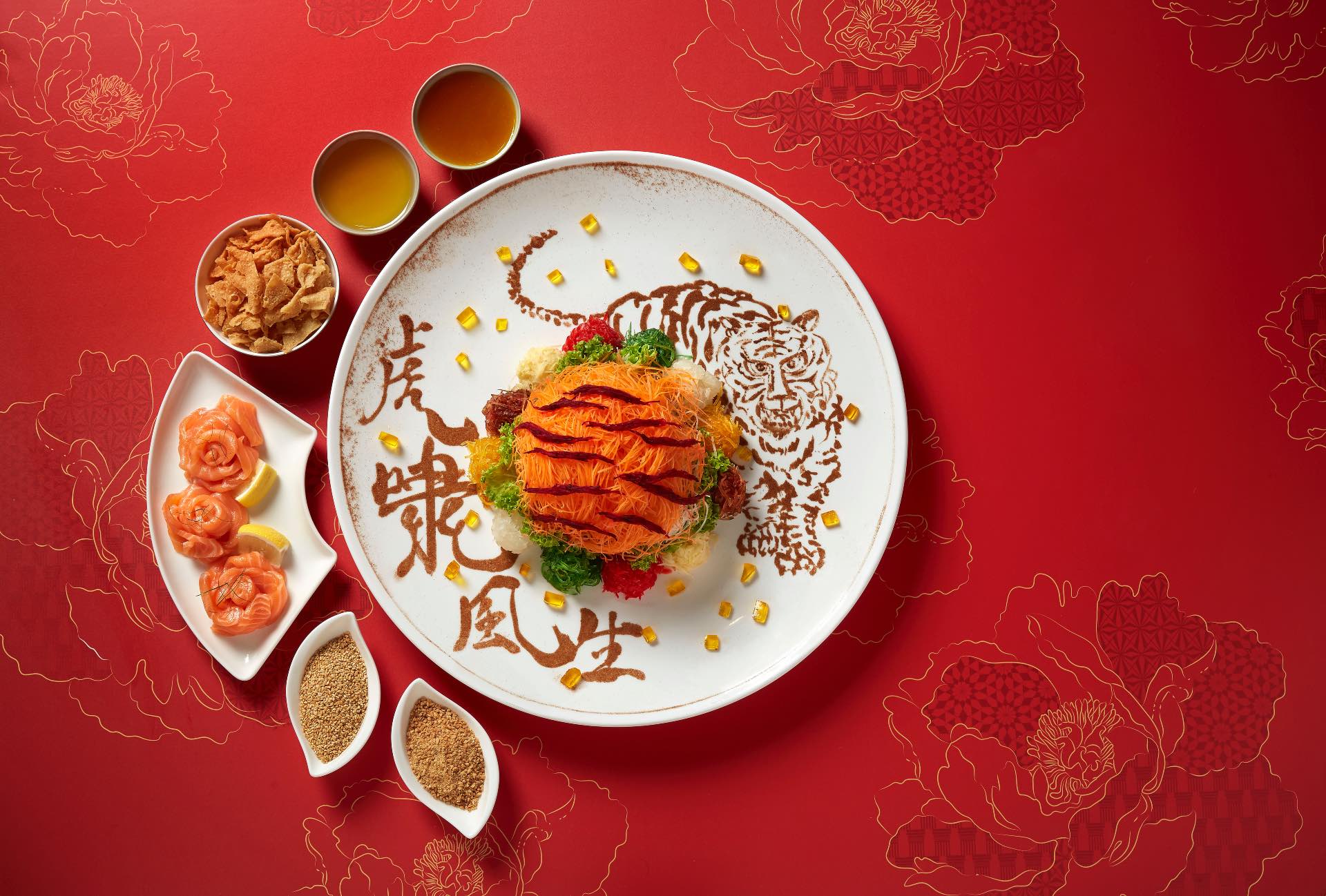 Start the auspicious feasting with the Premium Gold Rush Salmon Yu Sheng ($688, minimum three days' advance order). The dish is arranged into an endearing image of a playful tiger that's guaranteed to garner plenty of oohs and aahs. Champagne jelly, shallot oil and kumquat dressing elevate the fresh ingredients to achieve a balance of rich and refreshing flavours. The Gold Rush Salmon Yu Sheng (from $108) is a visual delight too, presented alongside a hand-drawn tiger and an auspicious Chinese calligraphy greeting, a signature finishing touch by executive chef Leong Chee Yeng. Make your reservations here.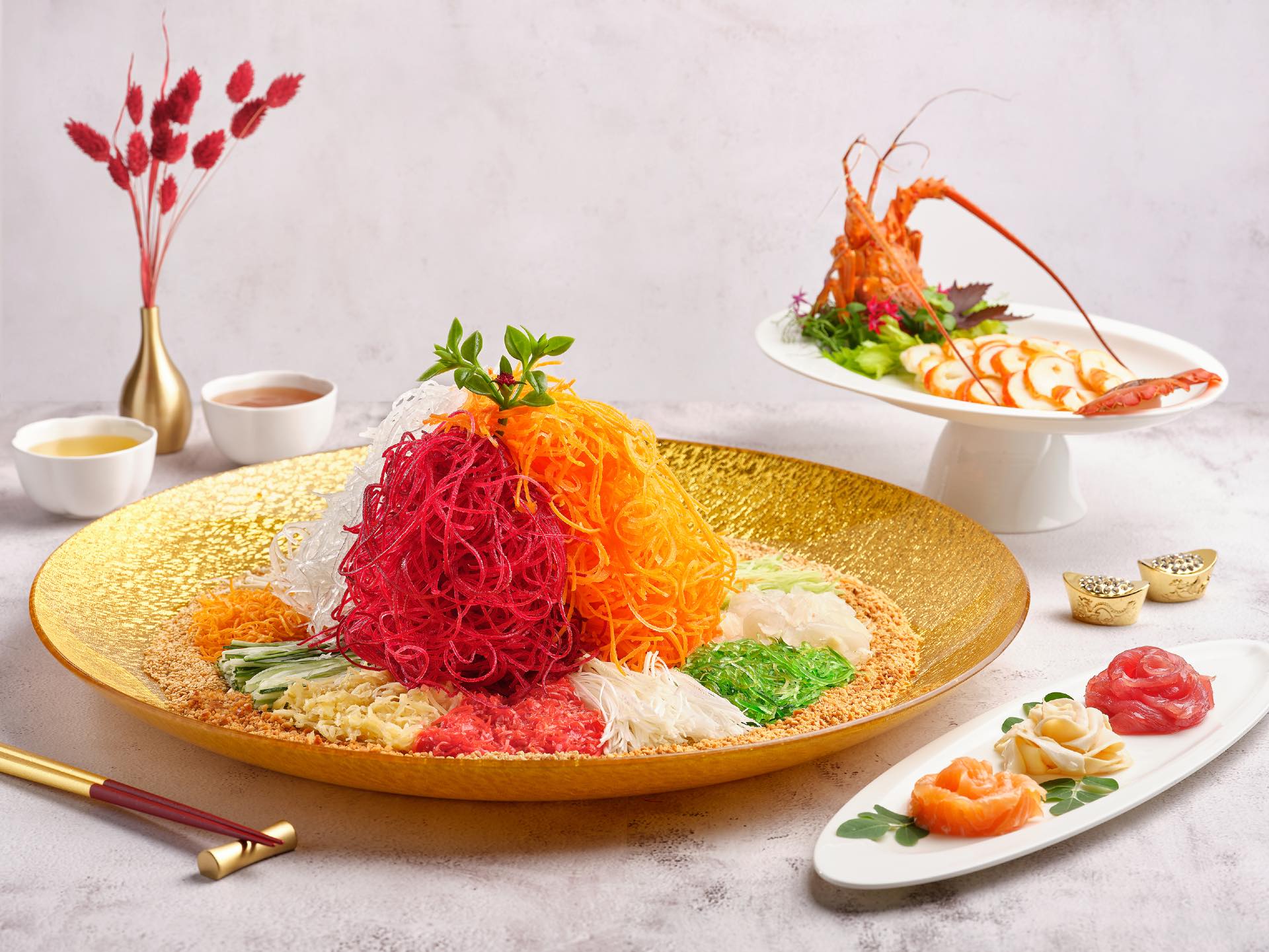 Seafood lovers, this could be for you. Executive Chinese chef Albert Au spotlights fresh seasonal produce in Jiang-Nan Chun's Lunar Celebration Menus to herald abundance and good health. A perfect example is the Prosperity Yu Sheng that's full of oceanic flavours. Lobster, abalone and salmon are complemented by hand-shredded root vegetables and a healthy crunch of pumpkin, melon and sunflower seeds. Other dishes in the menu include Wok-fried Australian Lobster with Chilli Sauce and Crispy Noodle, and the umami-packed Braised Imperial Chicken with Six Head Abalone, Fish Maw, Sea Cucumber, Dried Scallop and Black Mushrooms. For reservations, email jnc.sin@fourseasons.com or call 631 7220. The yusheng (from $198), along with other Chinese New Year goodies, are also available for takeaway here; orders should be made at least three days in advance.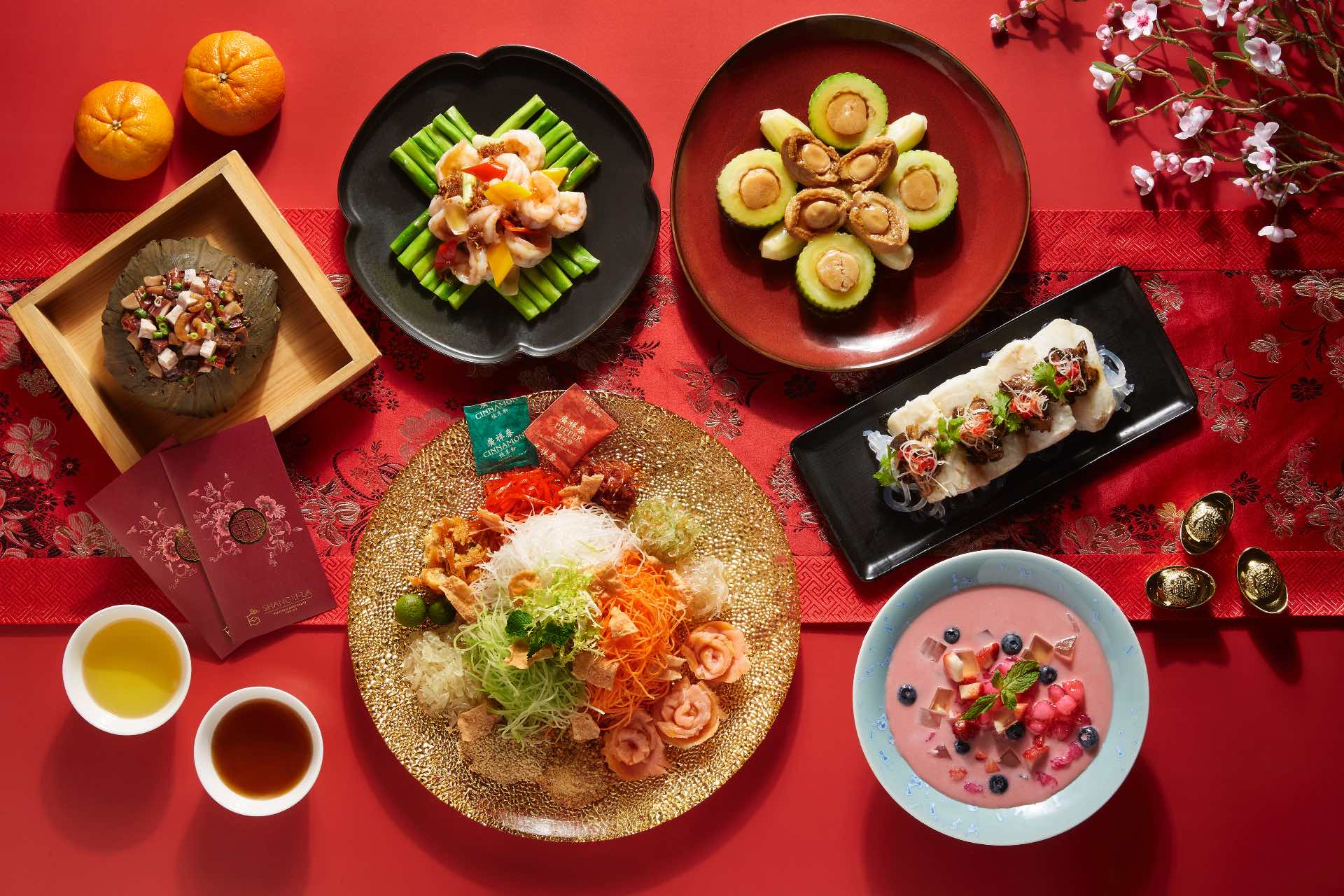 Shang Palace at Shangri-La Hotel never fails to wow with its spread of festive dishes, no matter whether you are dining in or celebrating at home. If it's the latter, this year's sumptuous takeaway sets will impress. The 8-course Gourmet Feast ($628 for five persons, available from 17 January to 15 February) features traditional favourites such as Fortune Yu Sheng, Braised Bird's Nest Soup, Steamed Cod Fish Fillet, Braised Chicken and more. The yusheng is one of four varieties on offer; others include Boston Lobster with Norwegian Smoke Salmon, Abalone with Norwegian Smoke Salmon, and Golden Crispy Fish Skin. Orders must be placed at least two days in advance. Get it here.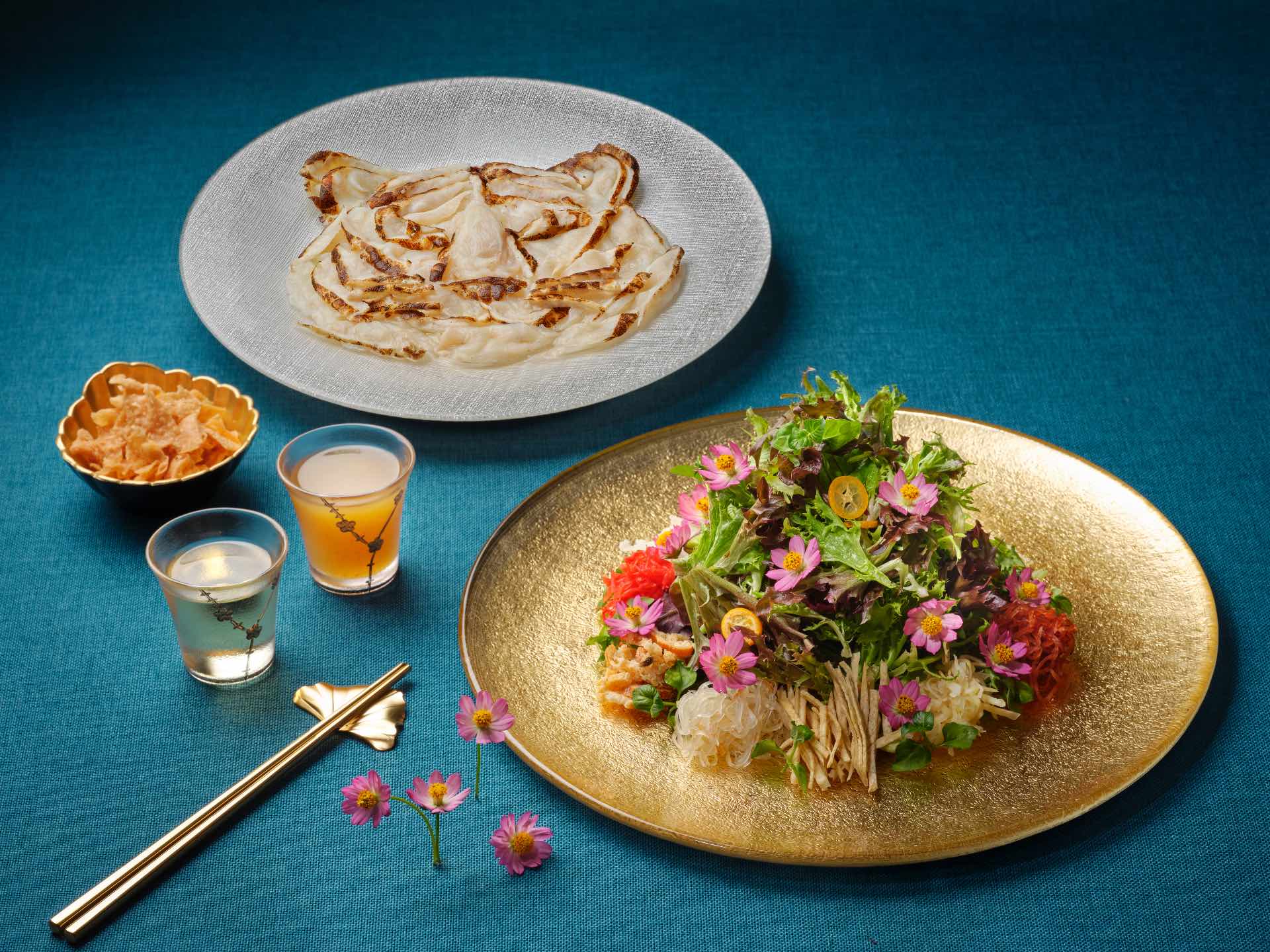 Si Chuan Dou Hua's Chinese New Year 2022 menu blooms with curated combinations of edible flowers for Insta-worthy visuals and flavour, thanks to the restaurant's exclusive partnership with local farm Petalicious. The Tiger-shaped Fugu Yusheng with Ice Plant, Fresh Greens and Edible Flower ($198++), for instance, features the pairing of Ulam Raja and Szechuan leaves for a fruity and spicy kick. To top it off, the exclusive fugu (pufferfish) sashimi returns for the sixth year, now shaped in the face of a Tiger to welcome the New Year. Si Chuan Dou Hua is the first and only Chinese restaurant licensed to serve the delicacy. Available for dine-in and takeaways at all branches. Order here.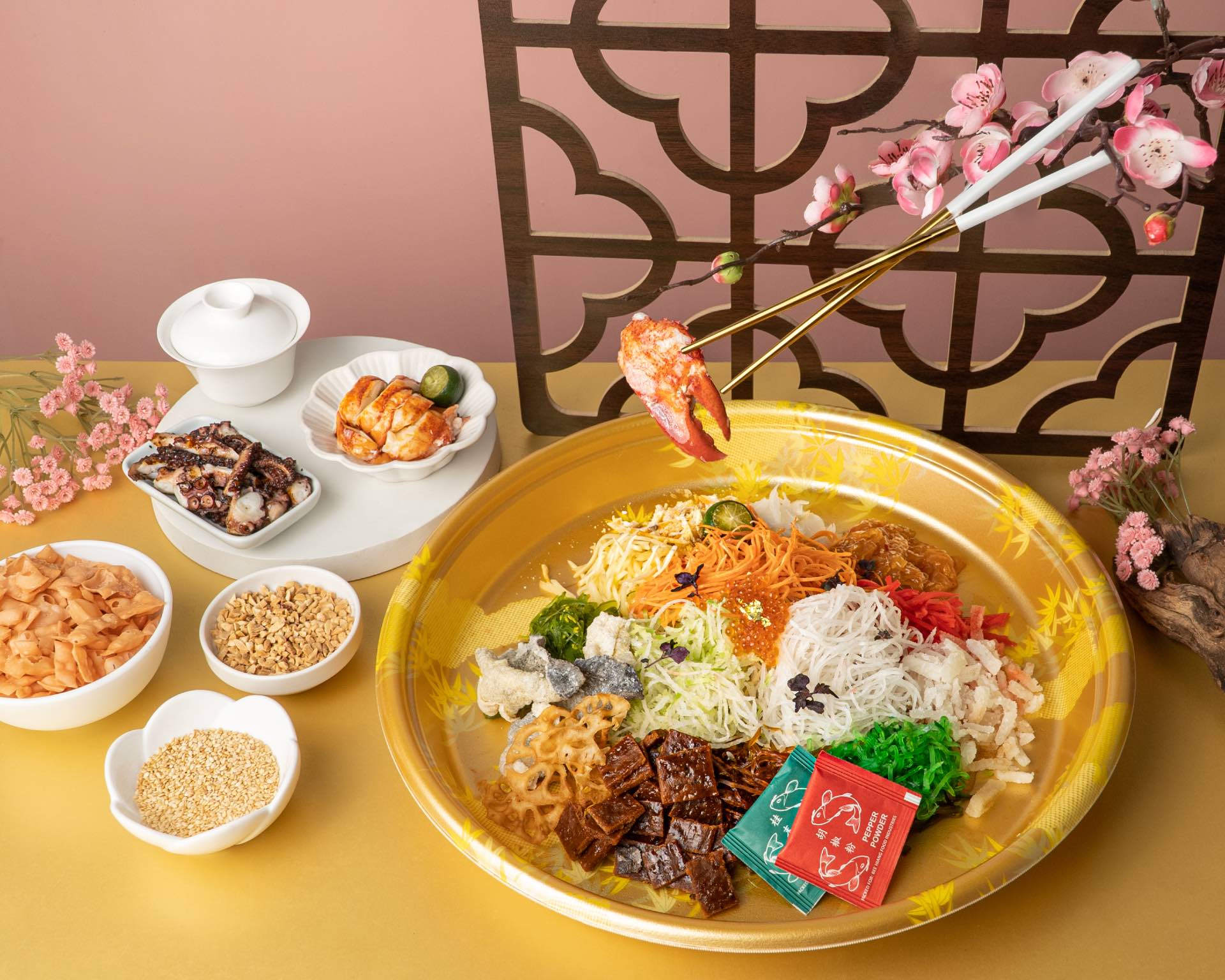 Here's a modern take on the classic yusheng. Forgoing the typical salmon sashimi is the Tablescape Abundance Yu Sheng with Lobster and Octopus ($118 for four to eight persons). Boston lobster (cooked in a housemade broth) and tender bites of grilled octopus are accompanied by crispy fish skin and crunchy vegetable strips such as daikon, wakame, and lotus roots. Pistachios, peanuts, bok chui crackers and bite-sized pieces of housemade Josper-grilled Bak Kwa with Black Truffle Shavings add texture, aroma and a fun flavour dimension. Available for takeaway and delivery from 17 January to 15 February 2022. Order here.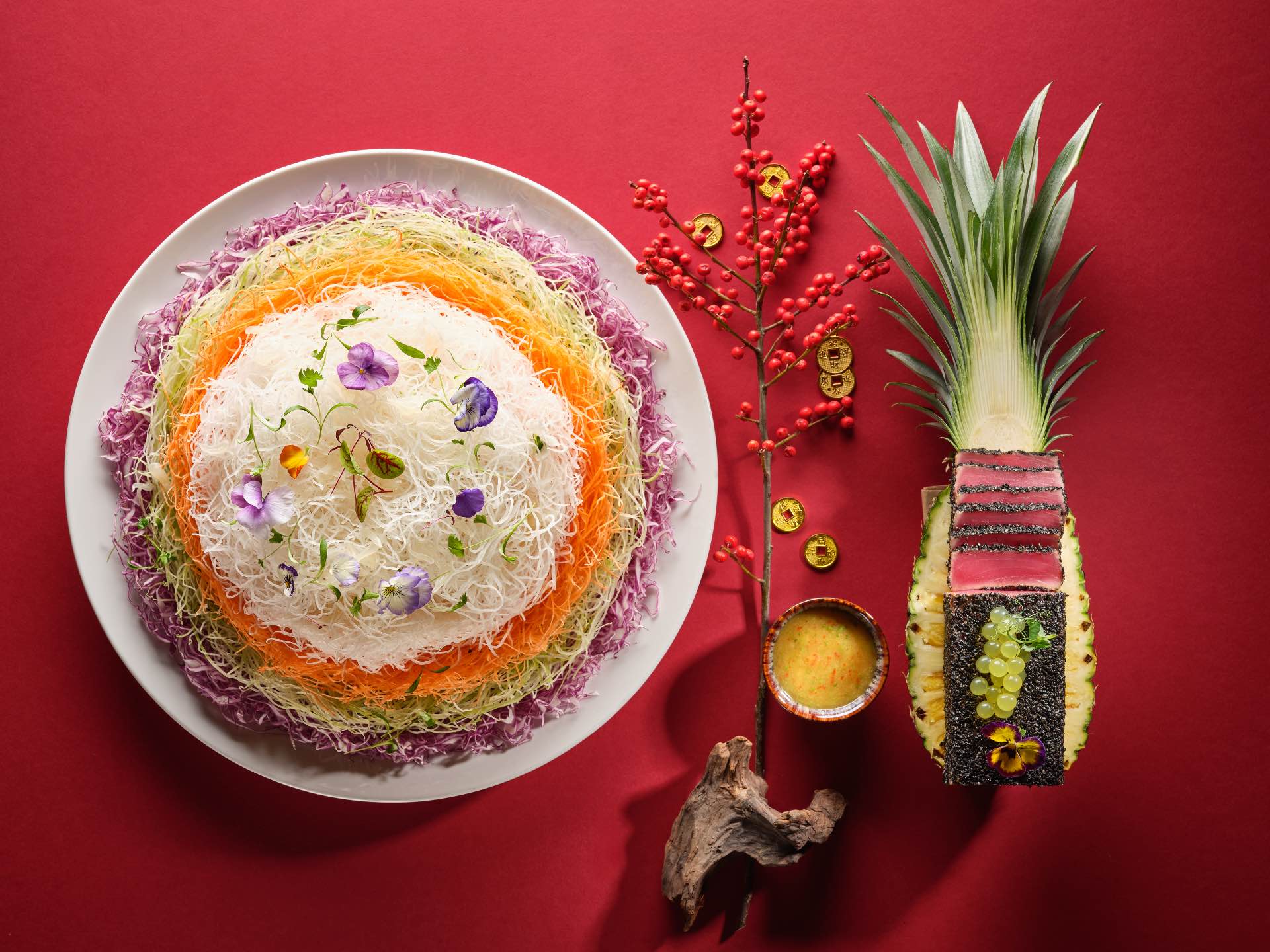 Not one but five yushengs are on the takeaway menu at Xin Cuisine. The star is the Sesame Crusted Tuna with Pineapple Sauce Yu Sheng (from $98). The tuna slices – pan-seared till crispy on the outside yet remain soft and tender inside – are accompanied by golden pineapple sauce. Four other yusheng selections include the best-selling Xin's Signature Gold Leaf Salmon Yu Sheng, Vegetarian Abalone Yu Sheng, Sliced 2 Headed Yu Sheng and Baby Abalone Yu Sheng. Available for both dine-in and takeaway from now till 12 February. Order here.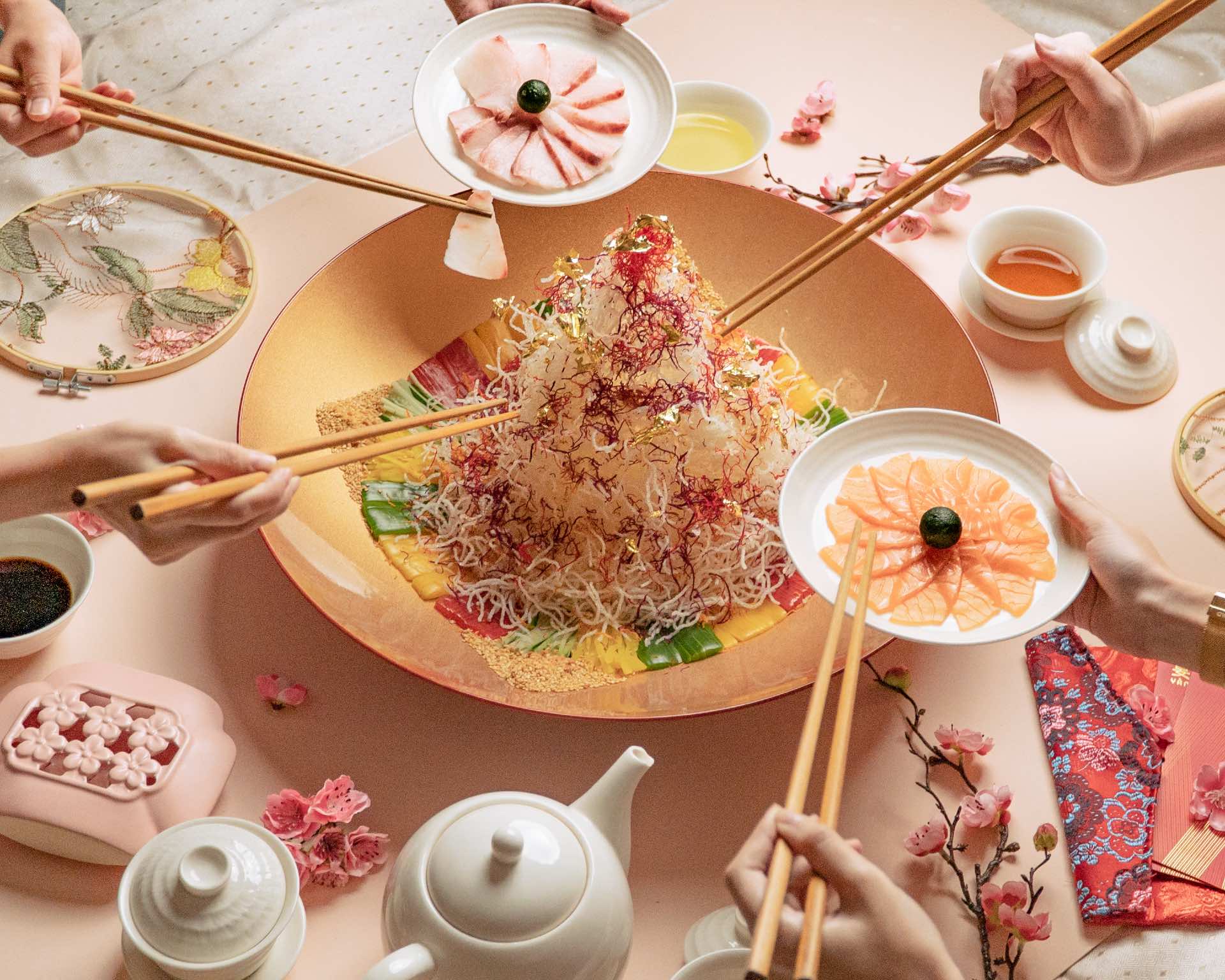 Diners are spoilt for choice as there are five festive set menus offering six to eight courses featuring premium meats and seafood, as well as a vegetarian menu. The Prosperity Delight Menu offers the Cantonese restaurant's signature savoury Abalone and Salmon with Gold Foil Lo Hei in 'Shun De' Style (from $92++). Available for dine-in only, the yusheng features a mountain of crispy vermicelli crowned with shredded purple and yellow sweet potatoes, pickled ginger, and gold flakes. It is decorated with a vibrant garland of vegetables and sesame seeds symbolising harmony, and fresh slices of salmon and braised abalone for a year of abundance. ​​One day's advance notice is required. Make your reservations here.
Top image: Premium Gold Rush Salmon Yu Sheng from Jade
SHARE