Ellenborough Market Café is a charming tribute to authentic Peranakan tastes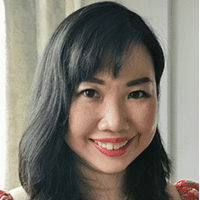 · 14 October 2021
·
Dining
This family-friendly restaurant at Swissôtel Merchant Court is a perfect marriage of gastronomy and heritage
Strategically located at the edge of Singapore's most prominent food and entertainment enclave, Swissôtel Merchant Court cuts a composed figure, silently providing an elegant retreat amidst the hustle and bustle of Clarke Quay. Backed by Swissôtel's globally renowned brand of wellness and luxury, Swissôtel Merchant Court offers more than lavish accommodation and hospitality with facilities and recreational options tailored to elevate your physical and mental health.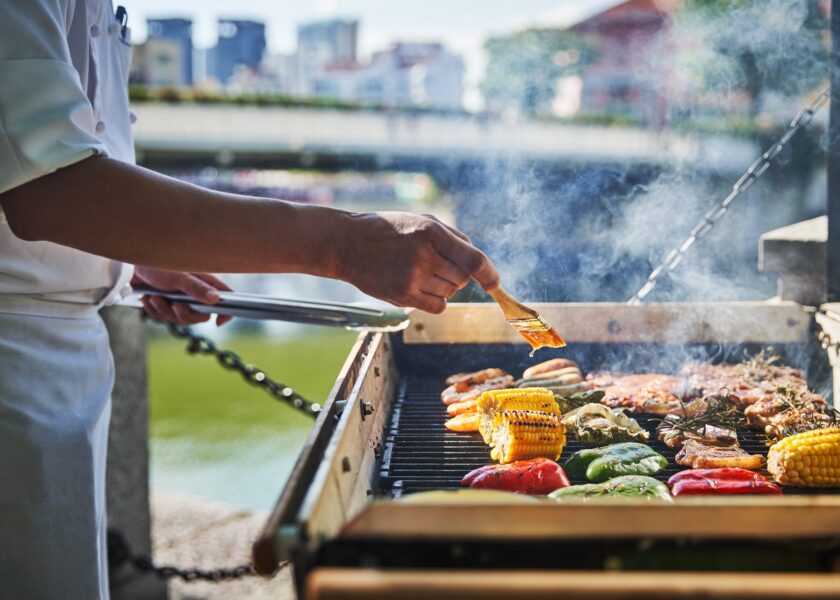 Decked in light refreshing tones that complement exquisite décor reminiscent of Peranakan splendour, Swissôtel Merchant Court's Ellenborough Market Café is a feast for the senses. Ellenborough Market Café offers lunch, dinner, and weekend high tea menus that are made to delight even the most discerning of diners.
Fit for any occasion, Ellenborough Market Café boasts a comfortably spacious environment for guests to immerse themselves in its dreamy ambience filled with nostalgic beauty. Beset with traditional tiles that surround a pond as its centrepiece, this family-friendly restaurant is a glance into the past for the entire family.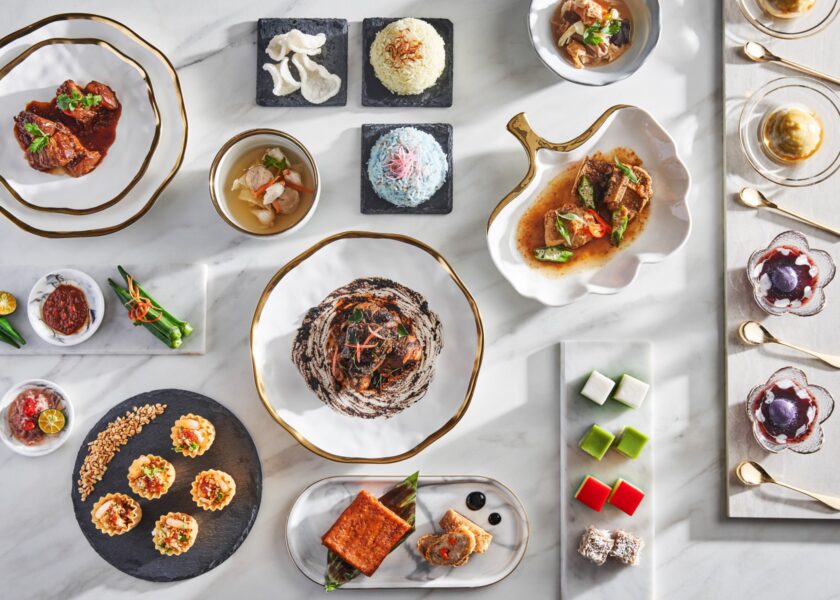 Brilliantly showcasing the beauty of Singapore's Peranakan roots, Ellenborough Market Café offers diners a taste of Peranakan heritage with their authentic Nyonya dishes. Familiar names from the kitchens of Singapore's early days pleasantly stand out on their menus.
Enjoy time-honoured favourites like Ayam Buah Keluak, Babi Pongteh, Chap Chye, and Ngoh Hiang at Swissôtel Merchant Court's elaborate Ellenborough Market Café. For a different weekend experience, their High Tea Buffet menu includes a delectable selection of dim sum.
Hidden among the timeless gems presented by Ellenborough Market Café, and keeping true to the essence of bona fide Peranakan experiences, is their signature Durian Pengat dessert. Smooth, creamy, full-bodied, with hints of gula melaka and pandan thrown in for good measure, close your meal on a high note with a signature that calls out to the Straits-born identity in all of us.
For the durian aficionado, the cafe's High Tea Buffet takes it a notch further by offering an extended spread of durian dessert choices. On top of their signature Durian Pengat, the high tea menu includes durian crème brûlée, puffs, tiramisu and waffles to satisfy your craving for mouth-watering durian desserts.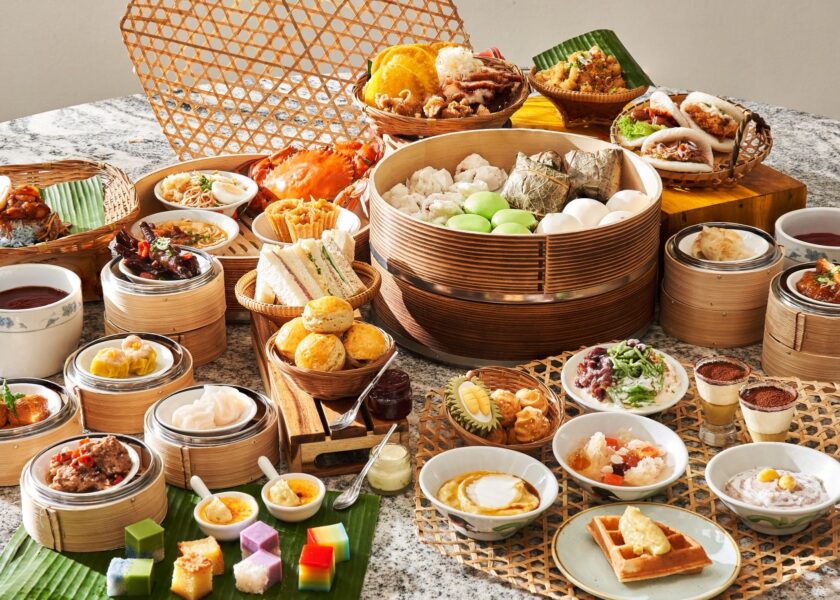 Dedicated to ensuring fresh encounters, Ellenborough Market Café's dinner menu also features different monthly highlights. From now till the end of November, savour its BBQ Jamboree spread which includes the likes of grilled oysters, tiger prawns, pork collars, and lamb chops.
A perfect marriage of gastronomy and heritage, Ellenborough Market Café deserves to be on any list when planning the next food adventure. Check back regularly for new monthly highlights to relish in the full breadth of its excellence!
Open daily. Lunch menu is available from 12pm – 2.30pm. Dinner starts at 6.30pm.
The High Tea Buffet is only available on Saturday, Sunday, and public holidays between 3.30pm – 5.30pm. (We recommend making early reservations if you wish to give their high tea a go.) For more information and reservations, visit the website here.
A version of this article first appeared on SG Magazine.
SHARE