Why you should drink Provence rosé all year round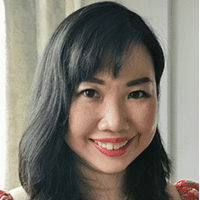 · 4 October 2021
·
Dining
Provence rosés are versatile and refreshing, and pair well with all kinds of cuisines. Make this pink wine your drink of choice the next time you have a menu in hand
On an enlightening afternoon, more than 40 epicure readers attended an exclusive food and wine pairing workshop organised by Vins de Provence. The event on 24 September at The Glasshouse, Andaz Singapore, showcased Provence rosés along with a six-course lunch.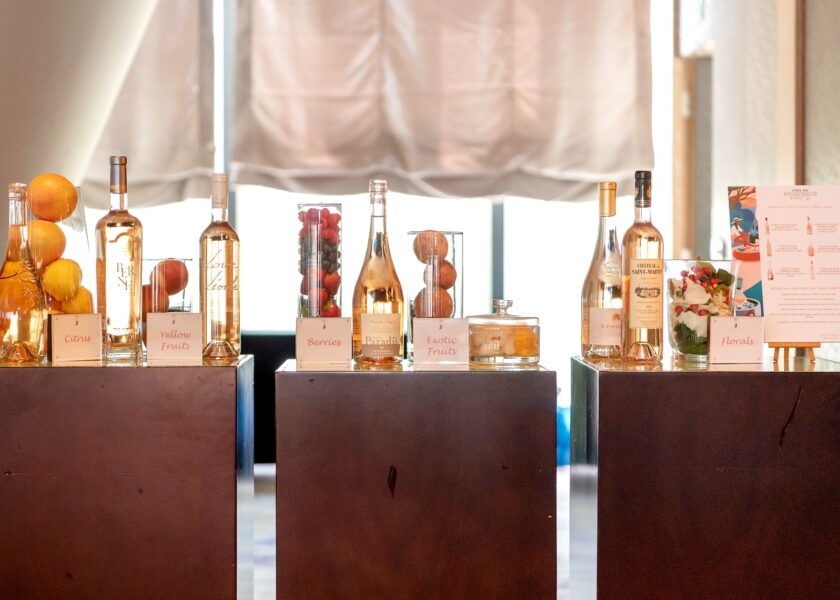 French-trained sommelier Stephanie Rigourd shared with readers how rosés are produced as opposed to reds and whites, the types of rosés, the region, and its terroir expressions. "In one glass, you have the style of a specific area – the weather, soil, topography and savoir-faire of the producer," she said.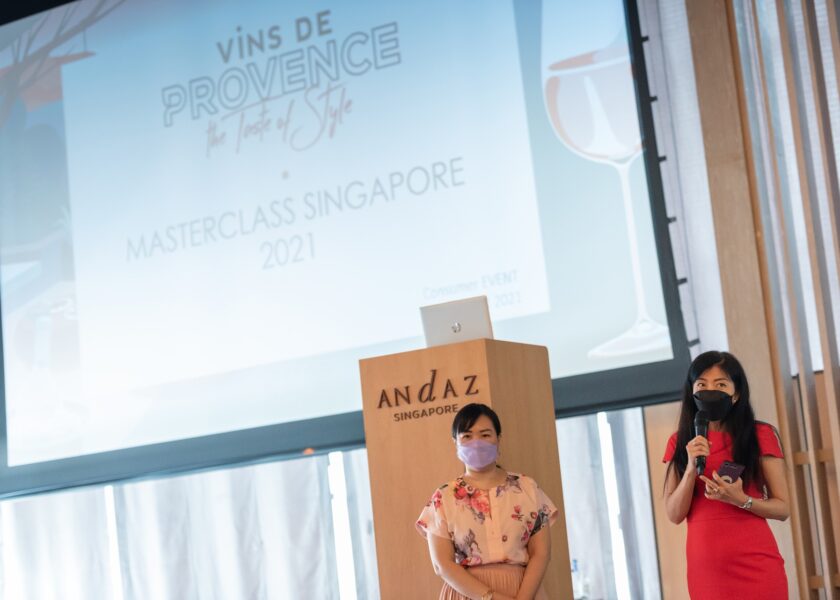 As readers enjoyed their meal which included Asian-inspired courses, she highlighted how each of the six Provence rosés could enhance the dishes, ranging from Hokkaido scallop carpaccio to the crisp fried chilli prawn wonton served with spiced aioli.
Readers enjoyed their meal comparing the six Provence rosés from various appellations. They came away learning firsthand just how versatile the wines are and their ability to pair with varied cuisines.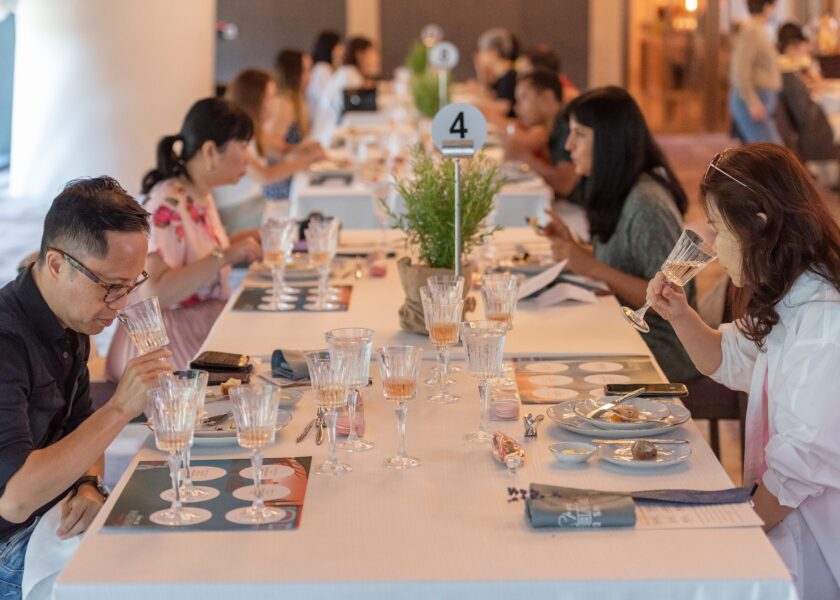 Here are the five most compelling reasons to order yourself a glass of pink at your next lunch and dinner.
1. Provence rosés are the benchmark against which all rosés are made
With a 2600-year-old history of making blush wines, Provence is the home base for all rosés, and even the colour other regions aspire to – Provençal pink. Grapes are grown almost exclusively for rosé production, not as an afterthought to consume excess harvest. The region is committed to making fresh, crisp, and delightful rosé wines.
2. Rosés go with everything
For appetisers, choose a light-bodied rosé for their crisp, dry, mineral notes, which work well with hors d'œuvres and starters. With meatier courses, a bold medium-bodied rosé with a touch of tannins and texture matches well. Rigourd believes Provence rosés, with their fruity notes and low alcohol, would be an ideal accompaniment to hawker centre delights like the universally loved chicken rice. As the French say, rosé, toute l'année (rosé all year round) – this is a wine for all courses, cuisines, and seasons.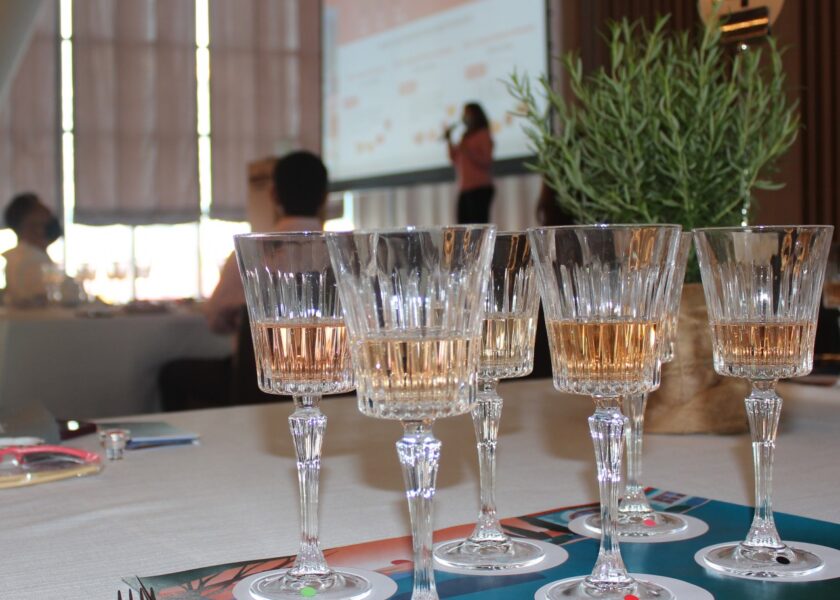 3. It is perfect when chilled
While rosés do not need a decanter or cellar, they like a good chill. Give them some fridge time and bring it to 10 to 12 degrees Celsius. Too cold and the aromas lose their definition; too warm, and the wine may taste flat.
4. Shades of pink
From salmon pink to deep lurid pink, rosés come in all shades of pink and peach, and the diversity goes deeper than the colour. Provence wines rosé production is spread over 27,000 hectares of distinct terroir and 18 different grapes. In Provence, the combination of climate, grape varieties and expertise has made the region a unique location for producing dry, very light and aromatic rosés.
5. Effortlessly organic, Provence rosés are sustainably produced
Sustainability comes naturally to the region. The hot and dry climate and the bold Mistral winds ward off rot and disease. The vineyards are committed to organic viticulture, with 31% AB (organic) or HVE (High Environnemental Value) certified, and the rest well on their way.
Find out more about Provence wines at www.vinsdeprovence.com/en.
SHARE