The Cicheti Group's latest pizzeria and bar concept Wild Child Pizzette is finally here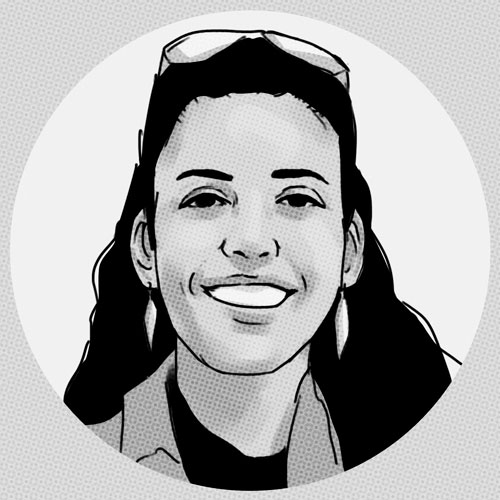 · 29 September 2021
·
Dining
Boldly defying the conventions of a traditional Neapolitan pizzeria, Wild Child is the Group's fourth and latest in the line of Italian-inspired concepts that's dedicated to modern tastes housed within a minimalist Japanese interior
When the first Cicheti was being dreamed up in 2013, chef and co-owner Lim Yew Aun was coming out of his role as a pizzaiolo at L'Operetta. He wanted to set up a pizzeria, but his cousin and restaurateur Liling Ong convinced him to start small first with their trattoria concept Cicheti at Kandahar Street to perfect their traditional Neapolitan style pizzas and dough-making philosophy. "We'll open a pizzeria… when we're ready," was the promise Ong made then.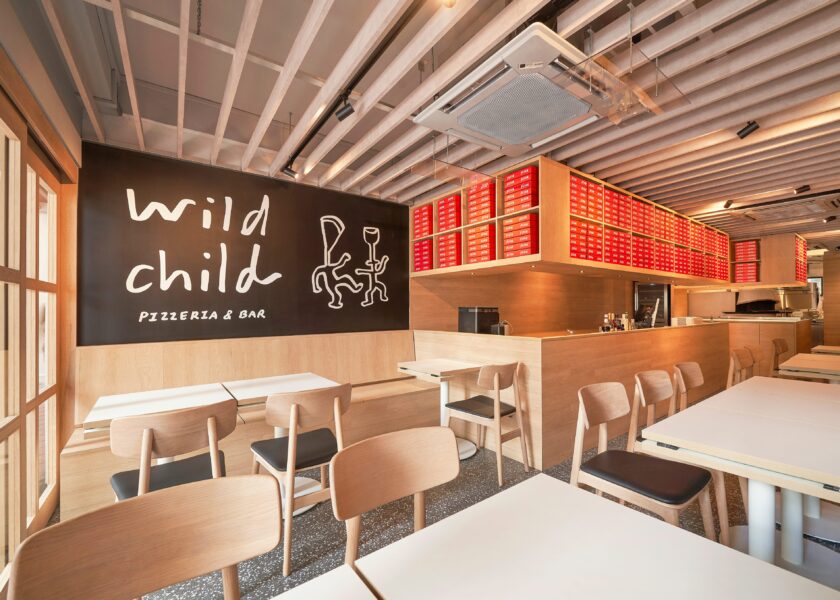 Nine years on, the duo has gone on to become a trio, inoculating top sommelier Ronald Kamiyama into the leadership team as business partner, and along with him a treasure trove of illuminating wine discoveries. Fast forward to today, the recently launched Wild Child Pizzette is the perfect platform for the trio to explore and creatively express their respective passions and roles, hence the "Wild" in Wild Child. 
Occupying a ground floor shophouse unit along Circular Road, The Pizzette concept tracks the success of rustic chic trattoria Cicheti (2013), contemporary pasta bar Bar Cicheti (2018) and modern day osteria Caffe Cicheti (2019).  Expect clean, minimalist Japanese interiors, juxtaposed by stacks of bright red pizza boxes in overhead shelves behind the tatami entrance doors, coupled with fun, Keith Haring-inspired doodles scattered throughout the 36-seater restaurant. Completely the cosy space is the heart of the house, an authentic wood-fired oven specially shipped in from Naples that burns all day long.
Wild Child specialises in 10-inch, Neapolitan-style pizzettes that feature contemporary Italian toppings on a two-stage, slow-fermented pizza dough (no less than 60 hours each time), complemented by Kamiyama's beverage programme flanking a natural-slanted wine list that zeroes in on styles of wine rather than specific labels, alongside a list of well-curated ancient ninhonshu and funky craft beers.
This dough-making philosophy is one that chef Aun and his team of pizzaiolos have spent the better part of the last decade perfecting at Cicheti, resulting in that perfect chewy yet crisp crust.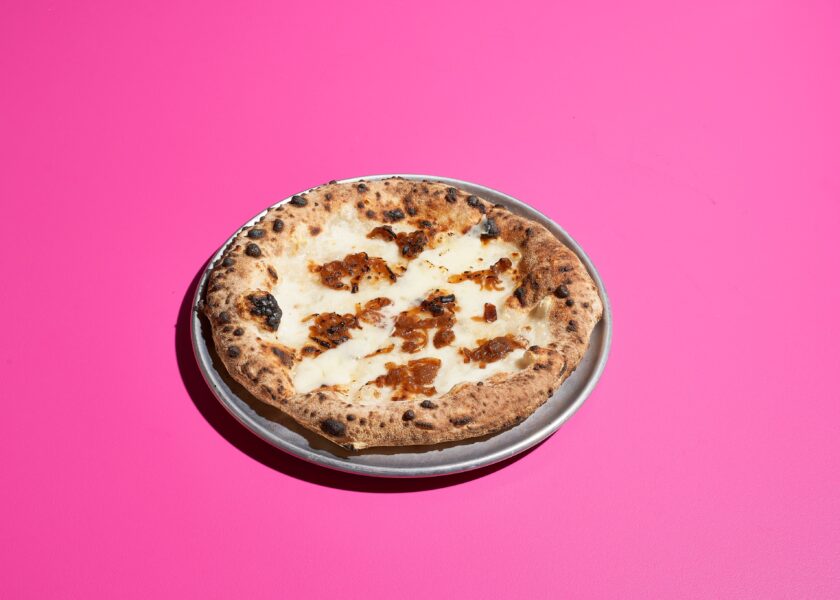 Start off with Bikini (S$18.50), a slow-braised beef cheek marmalade layered with melted taleggio and provolone sandwiched between toasted pizza dough bread; and Kurobuta (from S$17 for 200g) – or as chef Aun endearingly refers to as "siew yoke" – which sees the black pork belly seasoned with a secret blend of spices and roasted until it forms an ASMR-inducing crackling, served with house-fermented giardiniera and an amazing homemade chilli oil that goes with everything. Seriously.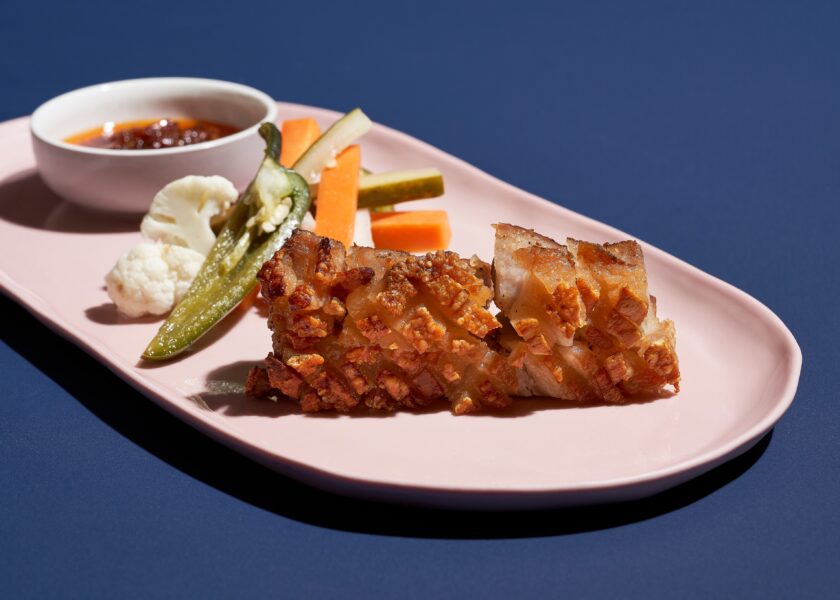 The moreish Cauliflower (S$14.50), roasted for a beautiful char, served with coriander, mint and chopped pistachios on creamy labneh. Caesar-ish (S$15.50) is an upgrade of the classic staple using endive spears, finished with focaccia croutons, shavings of aged parmigiana and a cured egg yolk. 
Unlike Cicheti's traditional pizza toppings, diners can look forward to Wild Child's modern flavours whilst still retaining its Italian soul. Indulge in the classic Margherita D.O.P. (S$19.50) featuring the holy grail of tomato sauce, buffalo mozzarella, fresh basil, grana padano and extra virgin olive oil.
For more playful variations, the Crispy Fried Margherita (S$21) is a must-have, where the pizza dough is deep fried before being topped with stracciatella, semi-dried San Marzano tomatoes, fresh basil and thick shavings of aged parmigiana. The simple Marinara ($15.50) boasts Cicheti's famed hand-milled, slow-simmered mother sauce with lots of garlic, completed with a generous sprinkling of Sicilian oregano, more fresh garlic and basil. 
Another house favourite is the Cavolo Nero (S$18.50) pizzetta which showcases Tuscan kale with bright bursts of lemon and pickled onions, perfectly complementing the intense flavours of bagna cauda and garlic confit.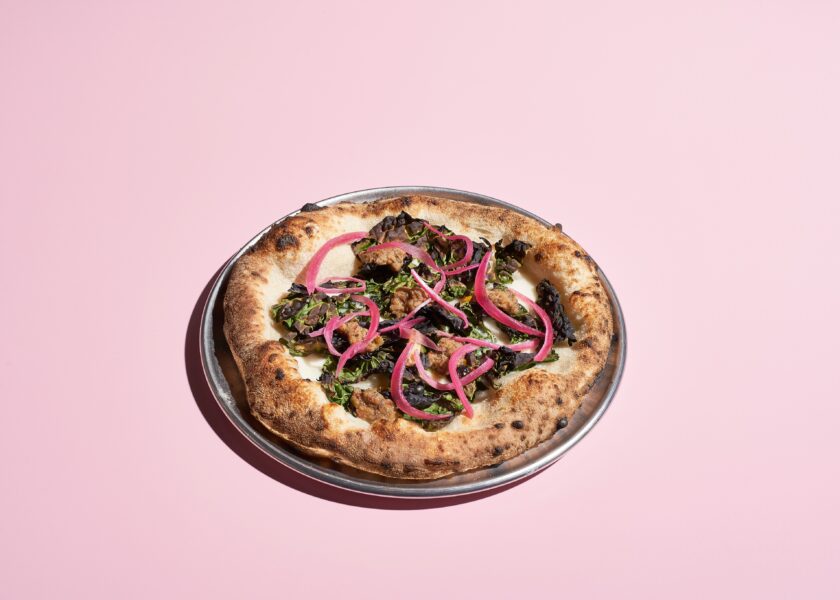 For a feisty number, the Spiniata Calabrese ($19) is inspired by the spicy salami from Calabria characterised by its fiery pepperoncini flavour. Topped with fennel seeds on a bed of fior di latte, the salami is blasted in the wood-fired oven till crisped at the edges, and drizzled over with Sichuan chilli honey.
But for just pure comfort food, theTrio Formaggio (S$19) hits the spot perfectly. It is a three-cheese deviation from the traditional four-cheese classic that swaps out the funkiness of gorgonzola for mild taleggio and sweet caramelised onions.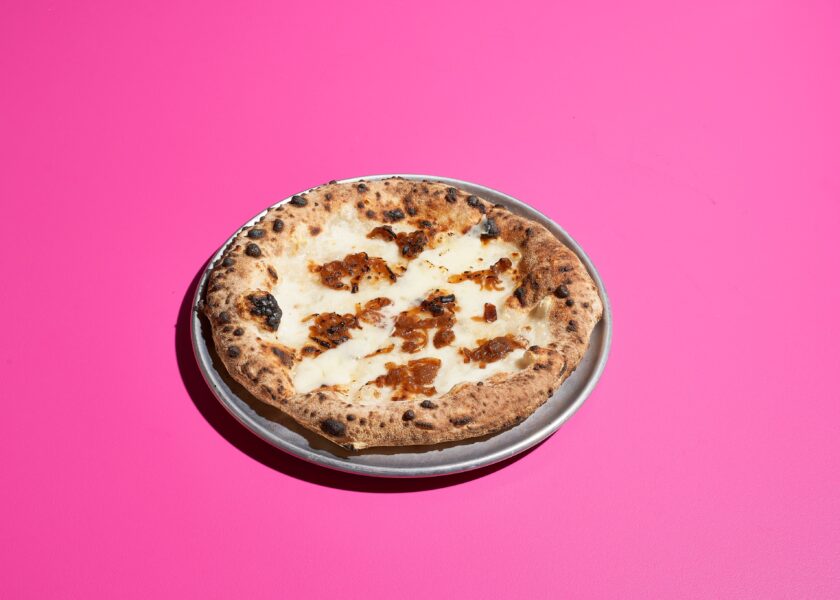 End on homemade brown sugar-bourbon Pecan Tart (S$13), topped with a boozy whisky gelato and drizzled with caramel and bourbon sauce; or the creamy Pistachio Gelato (S$7) with heady notes of sea salt.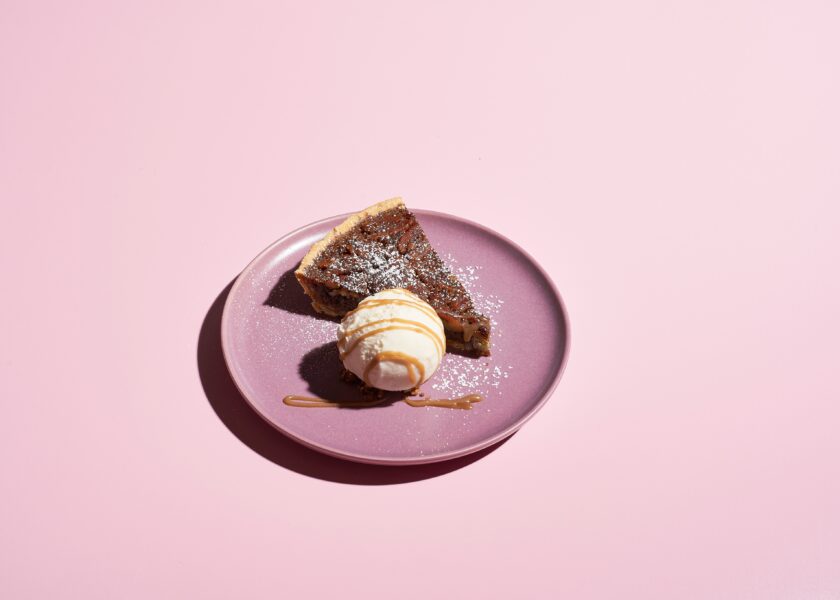 50 Circular Road, Singapore 049405
SHARE