Paradise Teochew launches its newest outlet in Takashimaya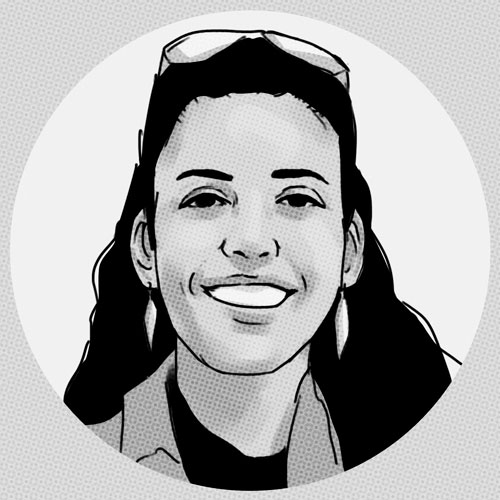 · 7 October 2021
·
Dining
The restaurant embraces Teochew cuisine with an emphasis on natural flavours, alongside classics and Hong Kong-style dim sum
Hankering for authentic Teochew cuisine? Paradise Teochew's Takashimaya outlet new features a menu of over a hundred dishes of authentic Teochew-style signatures and an array of Hong Kong dim sum offerings. The restaurant is a 5,300-square-foot outlet that seats up to 146 diners, along with seven VIP rooms decorated with recurring motifs of flying swans and marble dining tables for a touch of sophistication.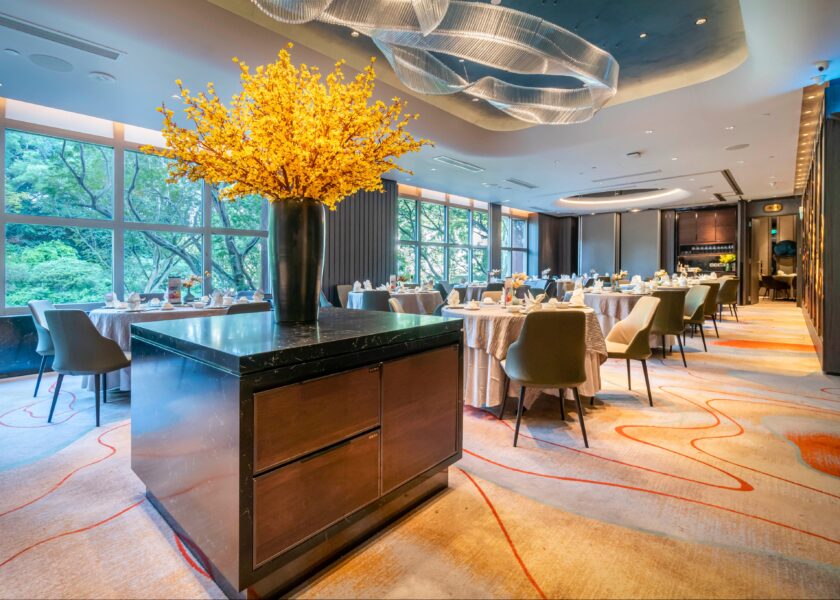 Signatures and beloved dishes such as Teochew-style Roasted Suckling Pig, Braised Live Soon Hock and Teochew-style Steamed Glutinous Rice Roll are just some of the delights on the menu, specially created by executive chef Cheng Fa Kwan, a consummate chef with over 39 years of culinary experience.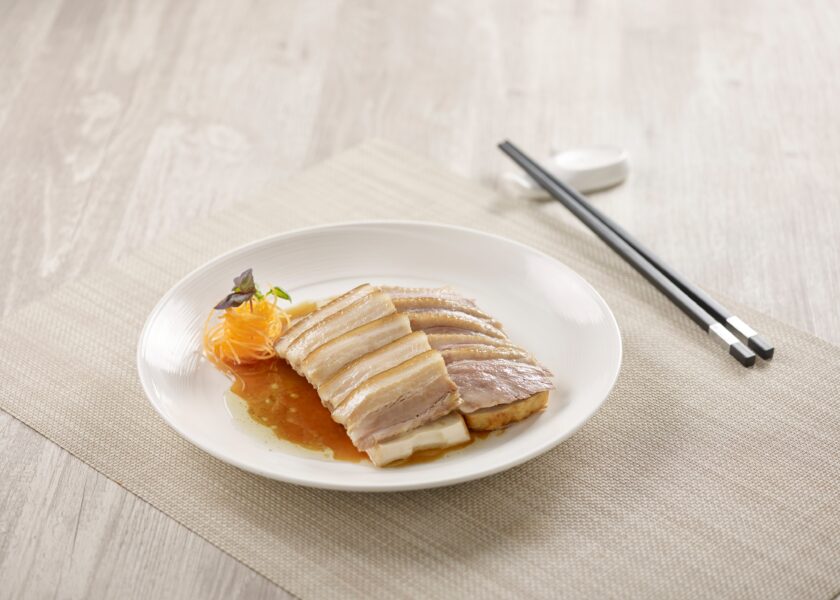 For instance, enjoy the best of both worlds with theTeochew Style Braised Duo Combination Platter, which comes with Sliced Irish Fat Duck and Sliced Pork Belly served atop silky braised tofu. We recommend the Teochew Style Braised Trio Combination Platter (Sliced Irish Fat Duck, Sliced Octopus, Sliced Pork Knuckle). Both the Irish fat duck and pork knuckle are braised with a master sauce that has been in use for six years, giving them an incredible and complex depth of flavour. The Sliced Octopus is first blanched, then served with the braising sauce and a popular dipping sauce, imported from Hong Kong.
Another must try is the Braised Goose Web and Superior Sea Cucumber in Abalone Sauce, where the soft and chewy sea cucumber and tender goose web soaks up the moreish sauce. Another equally delicious version of the dish is the Braised Crisp-fried Sea Cucumber with Superior Abalone Sauce.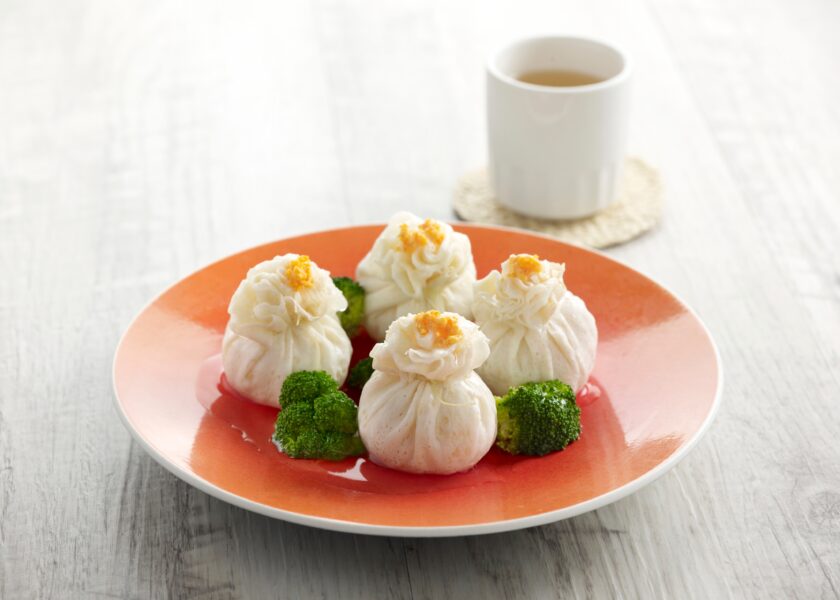 The Teochew Style Chilled Steamed Mullet (700-800g) is served with Teochew Bean Sauce, while the traditional Stir-fried Pomfret Fillet with Tomato and Salted Vegetable is a comforting soupy dish served claypot style.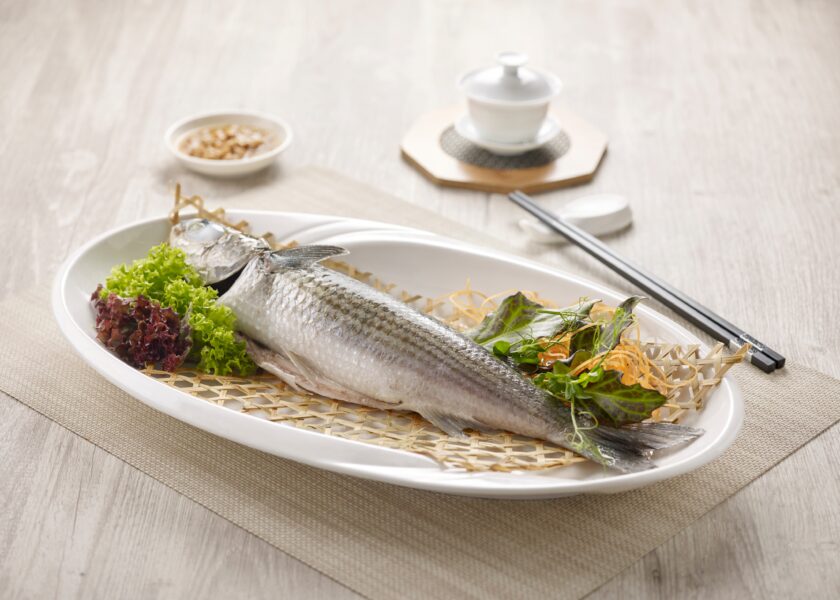 Promising a flavourful bite and slide-off-the-bone tenderness, the Teochew Style Stewed Duck with Yam in Casserole is a popular dish, which takes over three hours to prepare.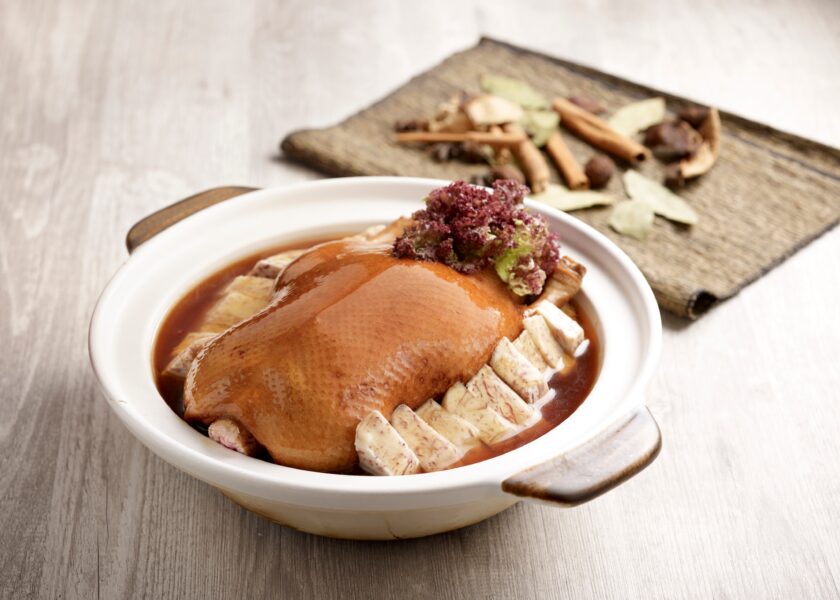 Other must-try dishes include Handmade Combination of Prawn Ball and Traditional Pork Roll, Steamed Diced Chicken with Chestnut wrapped in Egg White Crepe, Stir-fried US Angus Beef in Satay Sauce, Wok-fried 'Hor Fun' with Kai Lan and Preserved Turnip, among others.
#03-10, Takashimaya S.C, 391A Orchard Rd
SHARE