Common Man Coffee Roasters comes to Joo Chiat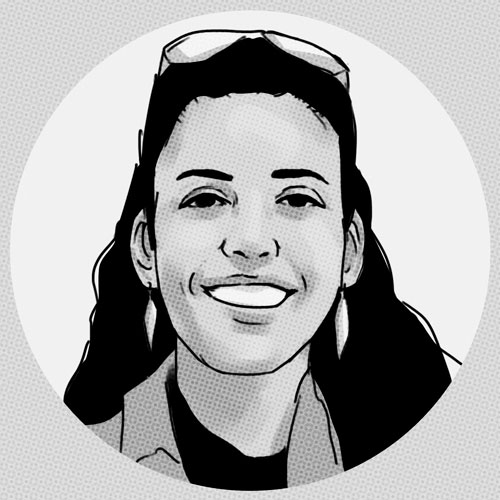 · 22 September 2021
·
Dining
The specialty coffee roaster and cafe brings its quality specialty coffee, sumptuous all-day brunch fare and exclusive retail offerings to the East Coast
Common Man Coffee Roasters (CMCR)'s recent launch at Joo Chiat (JC) marks its third outlet opening across the island, this time bringing collaborations with CMCR JC's neighbours to feature their offerings in monthly menu exclusives, such as The Cheese Shop CMCR Cheese Plate and a Birds of Paradise Affogato, highlighting CMCR JC's belief in embracing the community.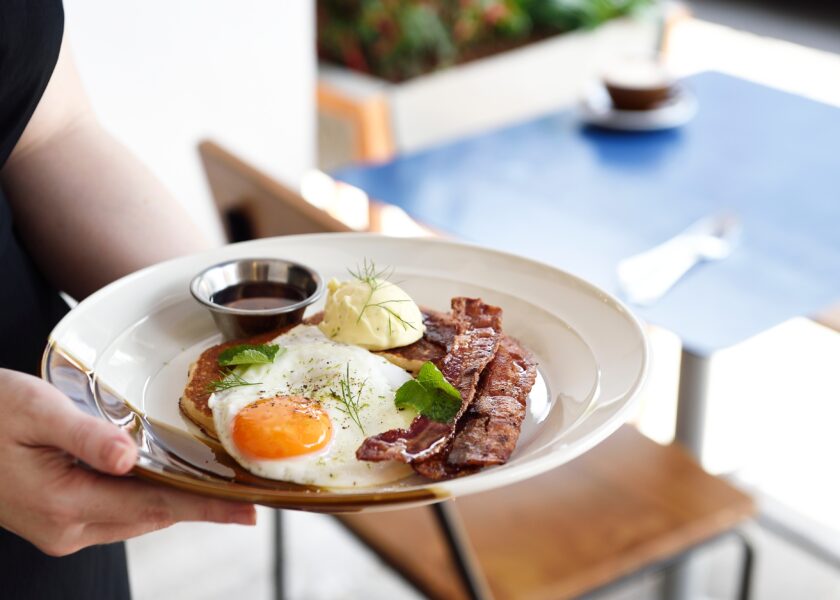 But first, coffee. A central filter coffee brewing bar takes pride of place at CMCR JC, providing the ideal platform to showcase the perfect brew in the making and invite the neighbourhood to access their coffee recycling programme which fashions coffee waste into usable wares.
CMCR offers an impressive filter coffee selection from the brand's seasonal rotation of regional single origins, with it's Single Origin Coffee program showcasing the local growing environment, processing methods and commitment to quality of Single Origin Coffee.
For the first time ever, CMCR has sourced a limited-release "Cup Of Excellence" coffee, to serve and sell exclusively at Joo Chiat. One of Ethiopia's most complex and distinguished coffees, the Boledu #COE 21, Ethiopia, is produced using a mix of anaerobic and natural processing, delivering notes of tropical and dried fruits, fresh grape flavours and a sweet, warming mulled wine-like quality, as a result of carefully managed fermentation and drying.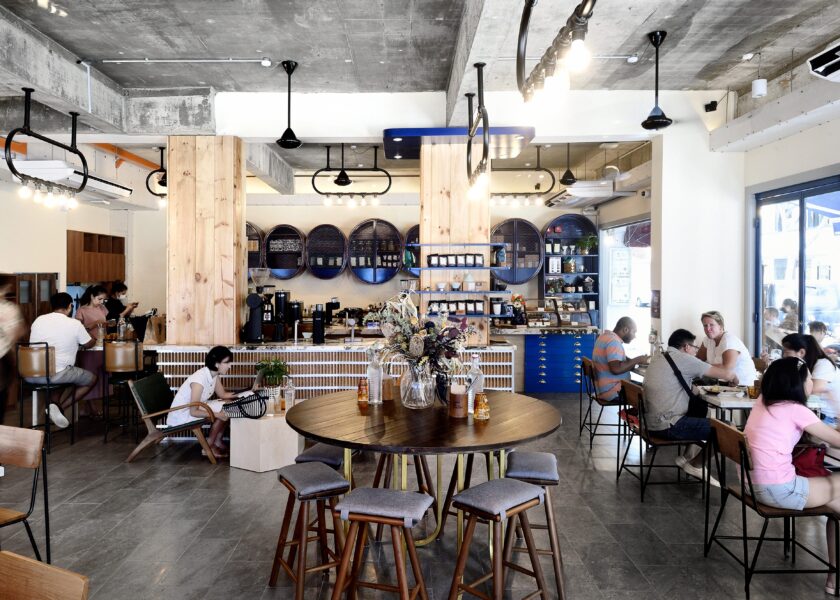 CMCR's curated beverage program offers the brand's highly popular Espresso house blend, as well as an ever changing duo of specialty coffees for the more adventurous, with a range of CMCR's seasonal single origin program and signature blends.
Naturally complementing the great coffee selection is an elaborate menu boasting classic all-day breakfast, brunch favourites, salads, burgers, sandwiches and mains with the signature Common Man twist. A must-try are the duo of Sourdough Pancakes for instance. Sweet ($24) features chocolate almond ganache, almond praline, vanilla bean ice cream and zesty citrus marmalade, while its Savoury counterpart ($24) sees the fluffy breakfast staple crowned with crispy bacon, a Kampong fried egg, maple syrup and seasoned creamy butter.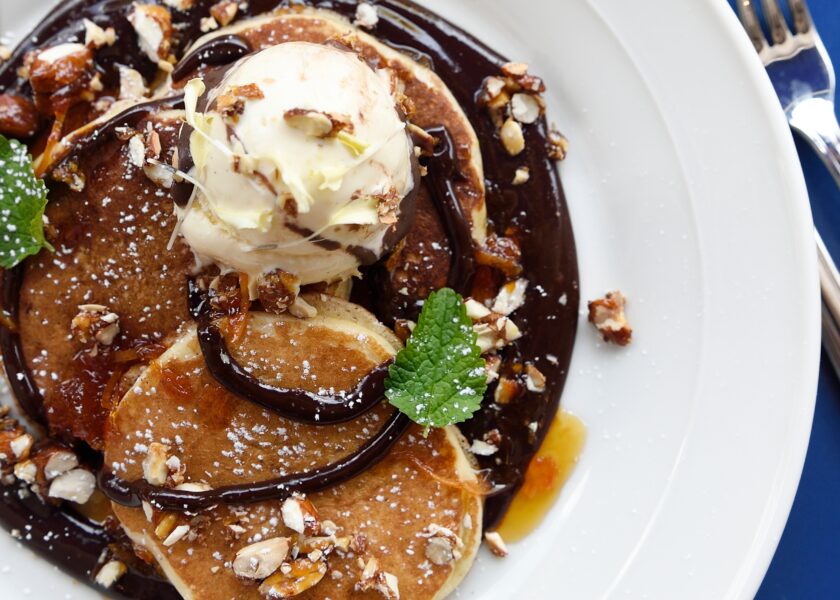 Other classic Common Man highlights include the Umami Mushroom Avocado Toast ($22), where toasted sourdough focaccia is generously layered with togarashi, seasoned avocado and sauteed oyster and maitake mushrooms. It's paired with tangy red onion pickles and young pea shoots from CMCR's Edible Garden farm and a herb oil made from the kitchen's herb trimmings.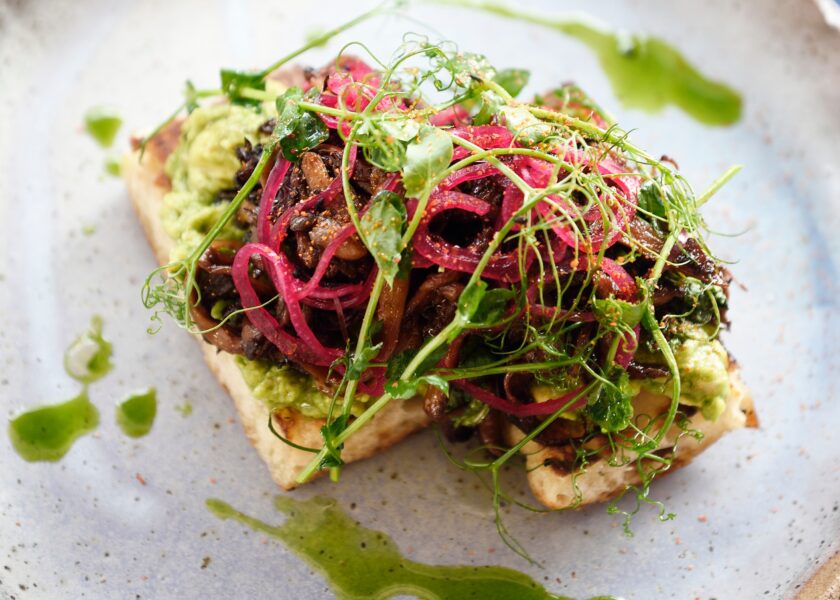 Another house favourite is The Turkish Common Man Breakfast ($28) featuring a phyllo wrapped soft boiled egg, crispy crumbed sheep's feta, pumpkin hummus, pumpkin seed praline and pita.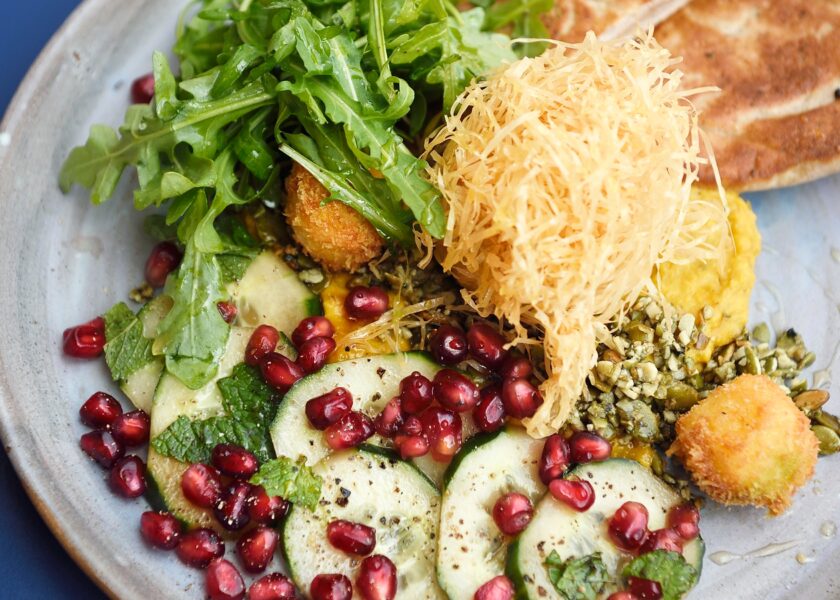 Elevate normal Caesar salad with The Common Man Caesar ($25) – it's a delight when butterhead lettuce is paired with charred Brussel sprouts, creamy stracciatella cheese, chicken breast, focaccia croutons and a Manchego-laced Caesar dressing.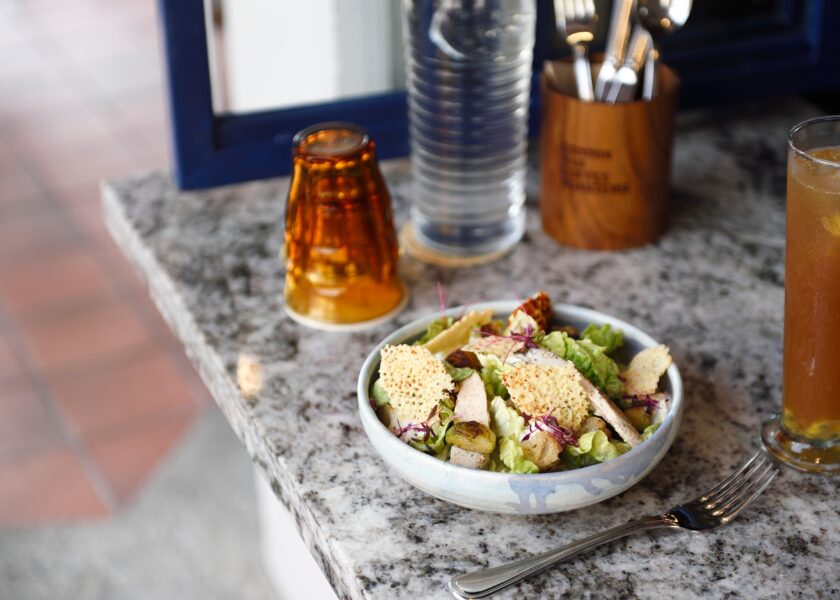 Finally, also don't miss The Café's Smash Burger ($28) for a freshly ground beef patty smashed with bone marrow and cooked a la minute on the plancha, sandwiched between toasted buttery brioche buns, beetroot barbeque sauce, cheddar cheese, onion jam and paprika herbed fries.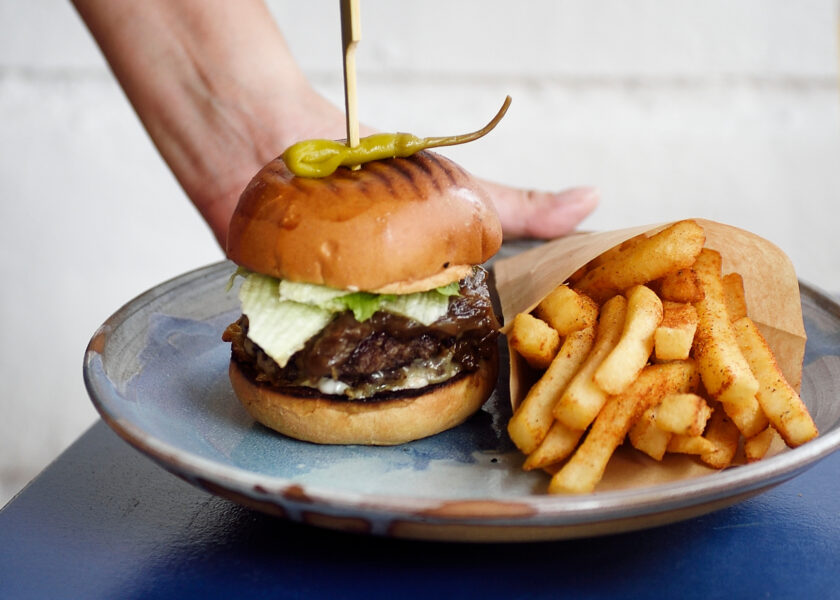 On the retail front, everything from a rotating list of blends, single origins and Uncommon (micro-lot) coffees to a curated selection of Loveramics ceramicware that include Drippers, Brewer's Tasting Cups and Jugs are exclusively available at CMCR JC.
Also available is CMCR's signature Crunchy Granola (including their latest gluten-free Cacao Granola offering); housemade Coffee Caramel sauce that marries salted caramel with CMCR's Espresso grounds; CMCR's Fennel, Lime and Cedar Wood handsoap, curated by Spa Esprit; and much more.
Beyond the neighbourhood, CMCR JC café also offers coffee kombucha, a collaboration between CMCR and Wild Boocha; as well as repurposing spent coffee grounds into beauty products with Oasis Beauty Kitchen. The café will extend its coffee-recycling programme to the wider community, among several other sustainability and global issues. For instance, on a mission to positively impact people's lives, CMCR will also run a long-term fundraiser with the brand's Rwanda Rugali coffee where a portion of retail coffee sales goes towards the Rwandan natural disaster relief fund initiated by coffee-producing partners Raw Material Coffee and Muraho Trading Company, to rebuild homes, infrastructure and replant coffee trees to help sustain the farming communities devastated by landslides and floods.
185 Joo Chiat Road, Singapore 427456
SHARE