A New Asian-Inspired Journey Awaits at AVENUE 87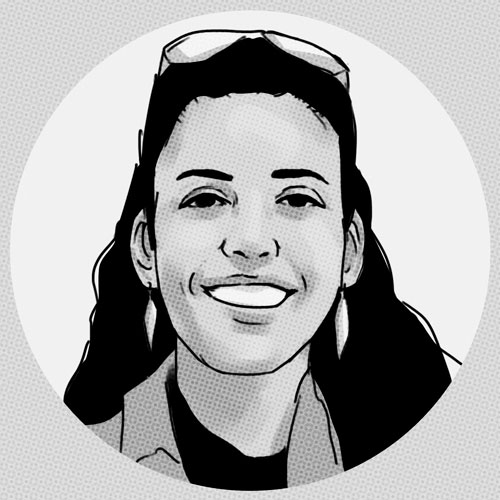 · 23 September 2021
·
Dining
Avenue 87 presents the second edition of its Asian-inspired tasting menu with a cosy cocktail bar space to match
Co-chef-founders Glen Tay and Alex Phan has unveiled Lounge at Avenue 87, their long-awaited dream bar above the restaurant space, along with a brand new nostalgia-driven menu that once again showcases creative interpretations of their favourite dishes and flavours.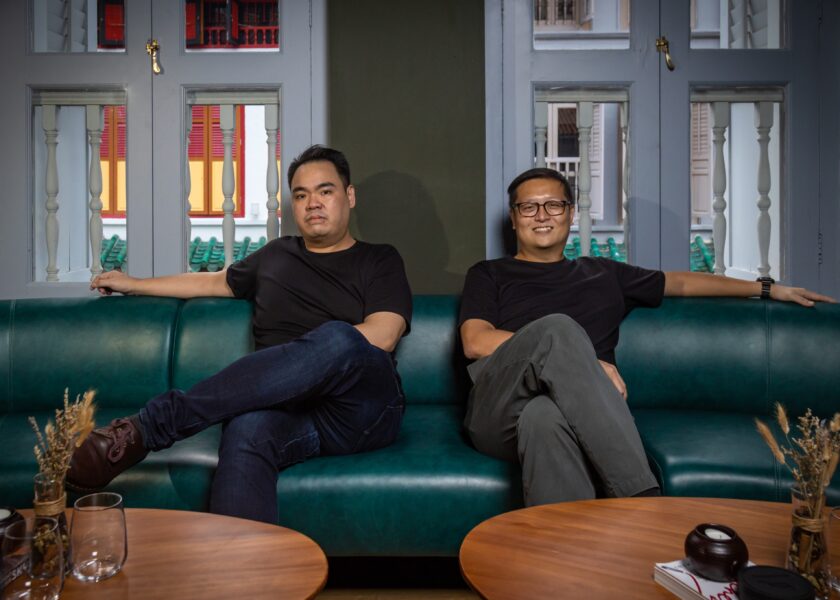 The new menus (available in five and seven courses at $98++ and $142++ respectively) kick off with a trio of snacks. Indulge in Kueh Pie Tee as a vegetarian adaptation of local rojak tossed in rojak balsamic sauce, while the genius Prawn Sphere, served with Avruga caviar and deep-fried sakura ebi, is inspired by the local prawn noodle soup and is boiled down into a glazed orb encasing an intense prawn broth reduction. Rounding up the trio is a lightly torched wedge of Camembert topped with refreshing green mango chutney.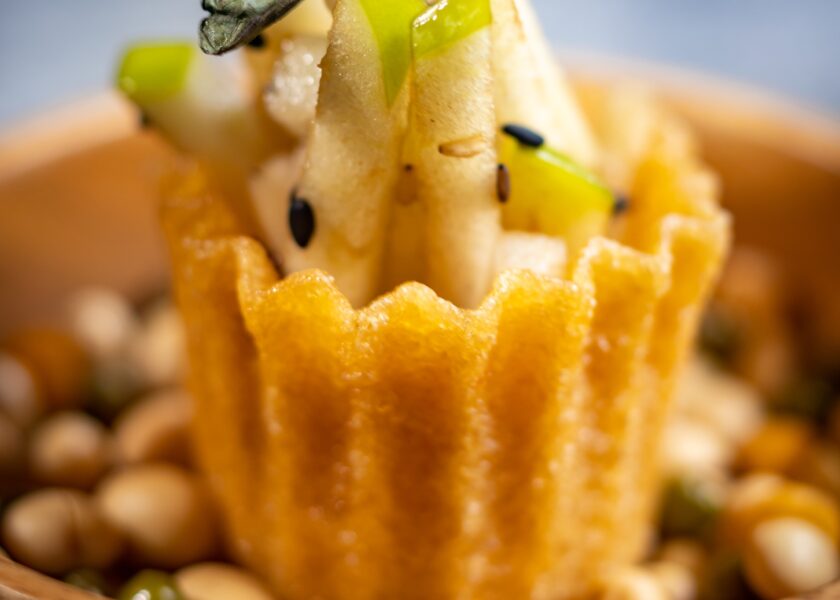 Creative menu highlights include Amberjack marinated with sesame oil and ponzu, served with ribbons of kohlrabi inspired by the duo chefs' love for sashimi. We especially liked the additions of sesame oil powder and punchy mustard sorbet, garnished with crispy banana shallot chips.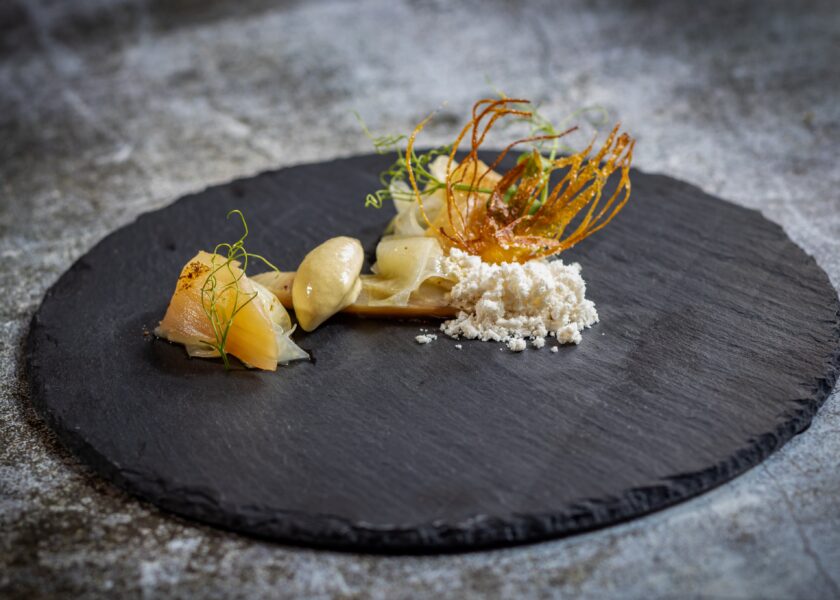 Next up, the Tofu, Tay's rendition of tao kwa bao, a heritage dish close to his heart. "My auntie – also my godmother – would buy tau kwa pau every time she came to visit me when I was a kid. Spending five years in Shanghai has made me crave this dish more and more. I went to Say Seng Famous Tau Kwa Pau when I came back to Singapore, and decided to create this dish in homage to the uncle at the stall," he says.
Tay's rendition of the double fried pressed tofu is stuffed with Japanese cucumber and OmniMeat, topped with an oolong tea braised quail egg and slivers of red radish, drizzled over with a luscious braised reduction.
The Monkey Head mushroom features a Do-It-Yourself Mala Hot Pot with an intense homemade reduced bone broth and light mala oil served next to a ceramic pot of distilled broth, accompanied by a platter of monkey head mushroom, cordyceps mushroom, shark's fin melon, and hairy gourd.
The star of the elaborate set up is the bone broth – brewed from scratch with chicken and pork bones stock, shiitake mushrooms, aromatics, goji berries and red dates.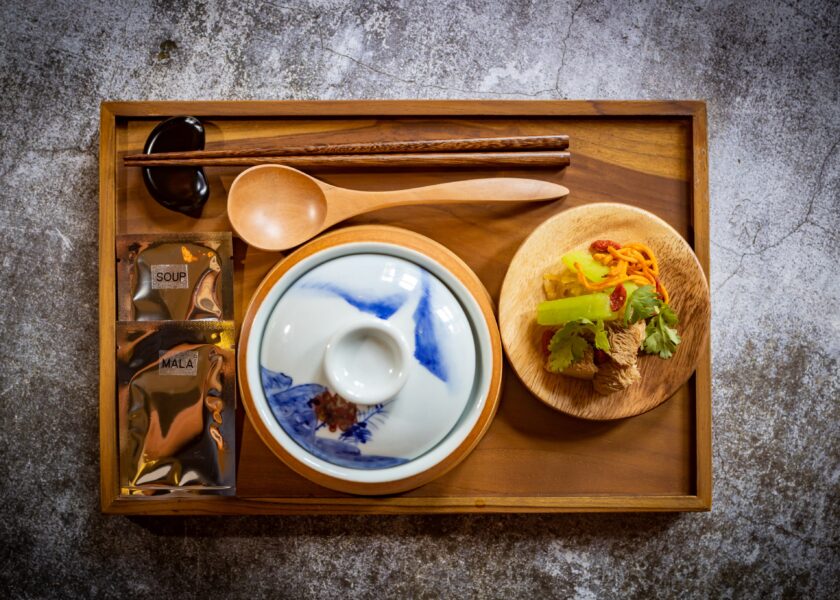 Another of our favourites is the Daikon, modelled after local carrot cake where fried house-made radish cake is topped with XO sauce, pan-seared Hokkaido scallops, and served with mussel squid ink sauce and butter yuzu foam.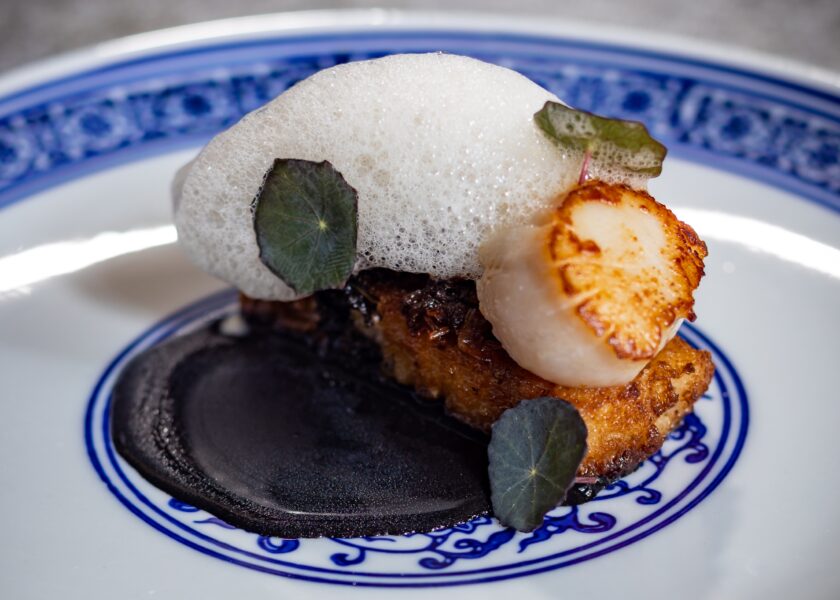 Finally, USDA Prime Beef Short Rib with garlic fried rice, spring onions tossed in sesame oil, and an orange reduction on the side make up the main course. The meat is glazed with a house-blend char siew sauce made with fermented bean curd and five-spice powder, roasted briefly to caramelise, then smoked with apple wood chips.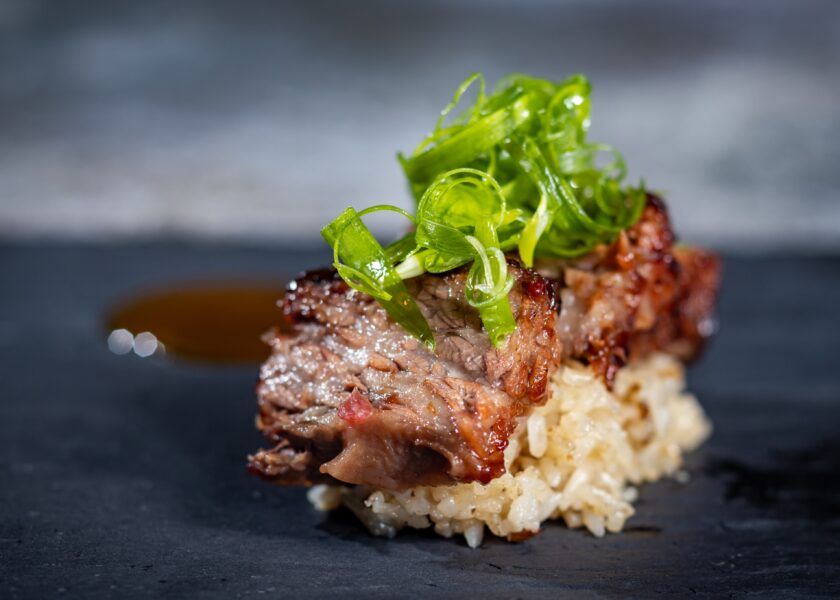 Creative takes on local favourites continue with desserts too, with cendol in Tay's Coconut and orh nee in Phan's Taro. Coconut features refreshing layers of adzuki beans, gula jawa, coconut risotto rice, and pandan jelly topped with corn espuma rice puffs; while Taro is a beautiful combination of yam purée and ice cream, served with roasted butternut pumpkin squash, rum-infused ginkgo nuts, pumpkin seed financier and olive oil caviar.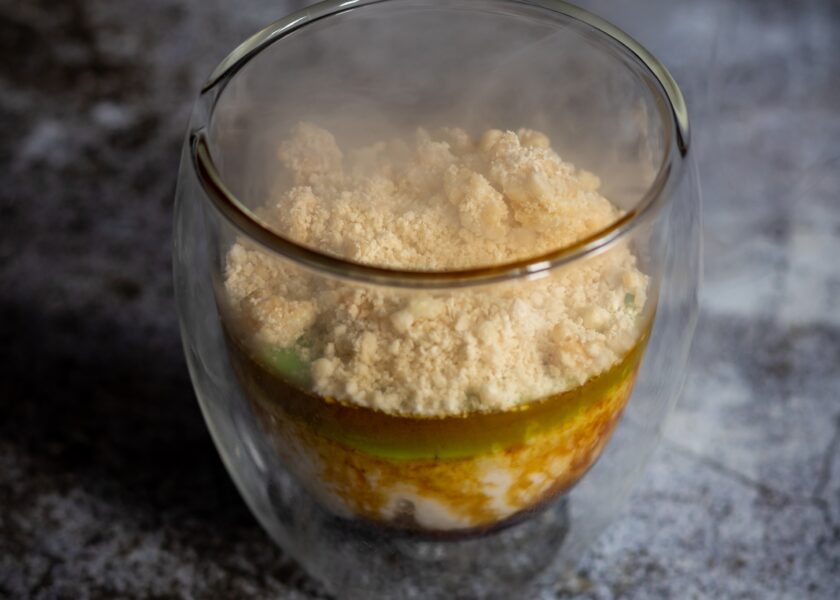 Says Phan of his Taro creation, "When I was young [during primary to secondary school days], every month my grandpa would gather the family for dinner at Chinese restaurants. Orh nee was our go-to dessert. Now that both grandparents aren't around anymore, each time I visit a Chinese restaurant, it's a must for me to order this dessert. It always brings me so many happy memories."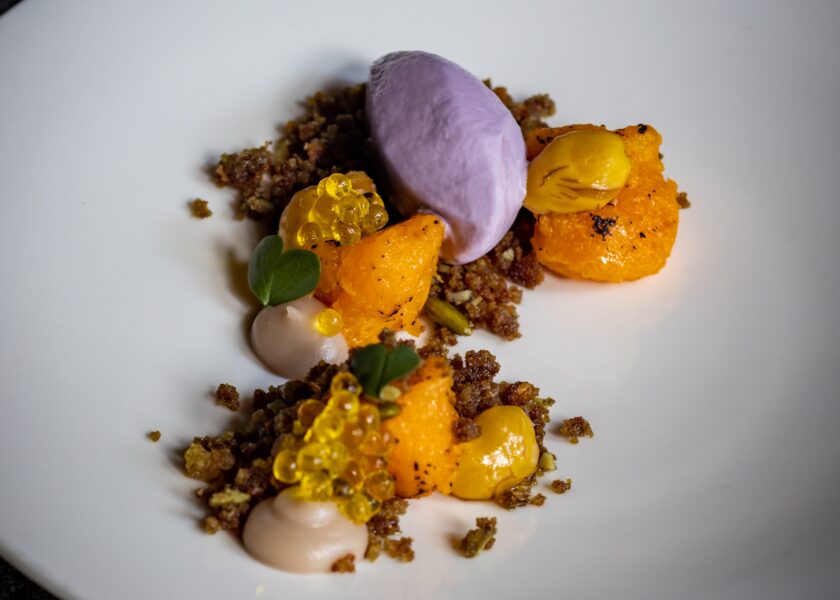 Keep space for cocktails at the swanky new Lounge at Avenue 87 on level 2, accessible only through the restaurant's back-end staircase. Despite an extensive menu choice, highly recommended must-tries are Phan's take on classic G&T with the refreshing Botanic ($21++), highlighting familiar Asian profiles with Rojak Gin, Melati and Indian tonic; and Tay's Cosmopolitan reimagined as a beautiful pink Jambu ($21++), concocted  with butter vodka, sherry, rose apple, rose syrup, and honey to mimic the flavours of bandung. 
47 Amoy St, Singapore 069873
SHARE