New Opening: LA's Eggslut at Scotts Square is full of eggy goodness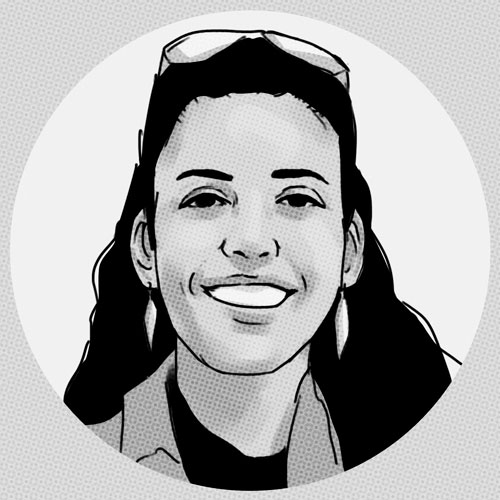 · 9 September 2021
·
Dining
The Los Angeles cult favourite's first Southeast Asian outlet serves up egg-filled classics, sandwiches and specialties
What an egg-citing time for all egg lovers in Singapore! No longer just a breakfast staple, Eggslut makes eggs appetising all day, every day. What originally started out as a humble food truck offering, has now finally made its way to Asia. The Scott Square outlet marks Eggslut's first foray into Southeast Asia, joining the ranks of the other restaurants around the world in L.A., Las Vegas, London, Seoul, Tokyo and Kuwait City.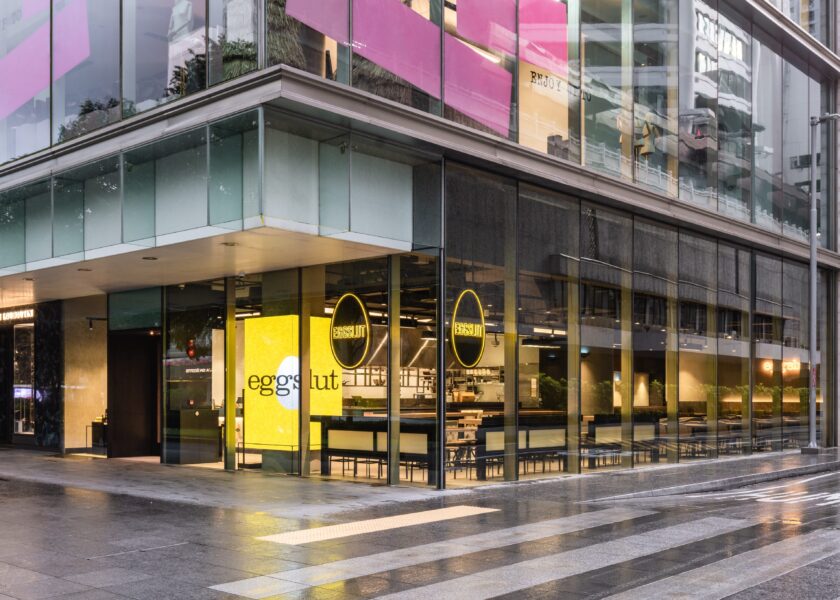 Inspired by its love for the humble egg, the Singapore Egg-sperience brings a menu featuring Eggslut's signature sandwiches and specialties, such as the Fairfax, Slut, and the wagyu-steak filled Gaucho, lovingly described as comforting classics with a twist. For quick snacks or smaller appetites, the Side Salad offers arugula dressed in red wine vinaigrette topped with manchego cheese; while the Truffle Hash Browns are seasoned with truffle rosemary salt and duck fat are both great options.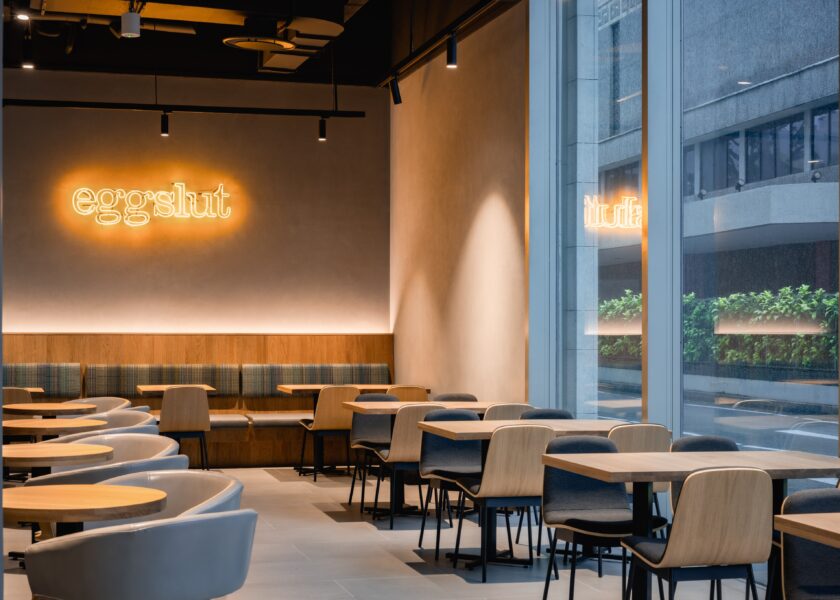 The menu features six core signature egg sandwiches served on warm brioche buns. The all-time favourite Fairfax boasts a delicious combination of fluffy scrambled eggs over caramelised onions, cheddar cheese, and drizzled with sriracha mayonnaise.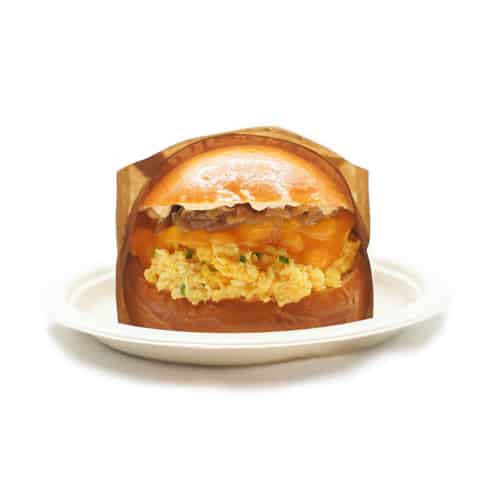 Cage-free and soft-scrambled, the eggs are cooked to classic specifications by first un-whisking into a cold pan, then brought up with plenty of cold butter and taken off the heat before they fully set. While delicious on its own, diners can also choose to add bacon and avocado to add more depth to the Fairfax sandwich. It's the perfect breakfast food that you can really eat at any time of the day.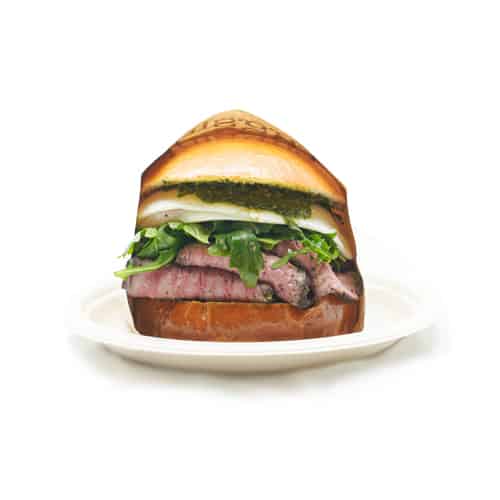 Another egg-citing Eggslut special creation is the hearty Gaucho, featuring thinly-sliced seared wagyu tri-tip steak, gently placed over a medium egg, chimichurri and red onions, dressed with arugula. The steak is slow-cooked sous vide and seared to perfection. We especially liked the boldly flavoured chimichurri as it perfectly complements the beef and fried egg. 
Don't miss the creamy Slut concoction, a massive dollop of smooth house-made potato puree served in a glass jar, gently topped off with coddled egg then cooked sous vide, before being topped with gray salt and chives, and served alongside crispy slices of baguette toast. Mix up all the layers before diving in with the crunchy toast. Likewise, adding a slice of crispy bacon to the baguette before dipping it into the Slut is anothe fun add-on.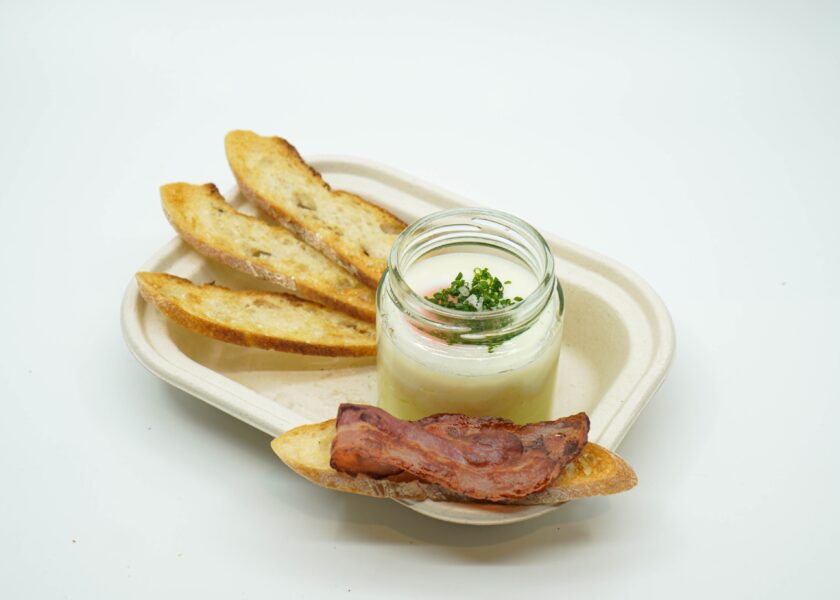 To finish, order up the house-made Buttermilk Biscuit served with honey butter or the gorgeous Salted Chocolate Chip Cookie.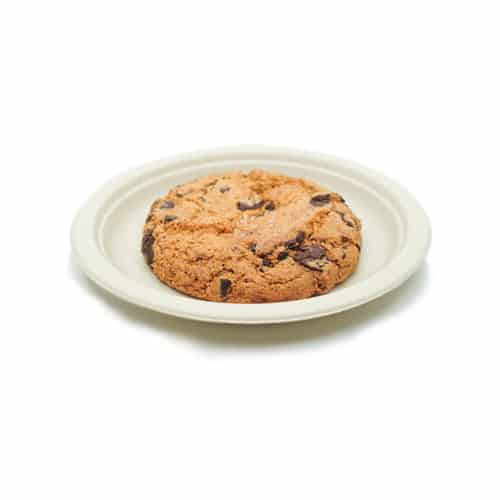 Wash down the indulgent creations with Eggslut's signature Fresh Orange Juice, or try a craft soda created by leading craft brewery, Brewlander, made exclusively for Eggslut. When they debut, the flavoured craft sodas will be a world's first, available only at Eggslut Singapore. With a refreshing fizz that complements the signature sandwiches, the craft sodas come in Elderflower & Lemon and Grapefruit & Ginger options. 
#01-12, Scotts Square, 6 Scotts Road, Singapore 228209.
SHARE