Restaurant Jag's summer menu will surprise and delight your senses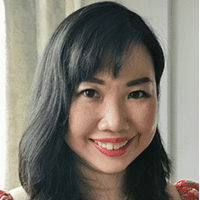 · 12 August 2021
·
Dining
New yet familiar flavours take centre stage in chef-owner Jeremy Gillon's Alpine-inspired dishes
To the well-travelled who are missing sunny vacations in Europe, and to everyone else who dream of going there, Restaurant Jag's summer menu is a welcomed indulgence.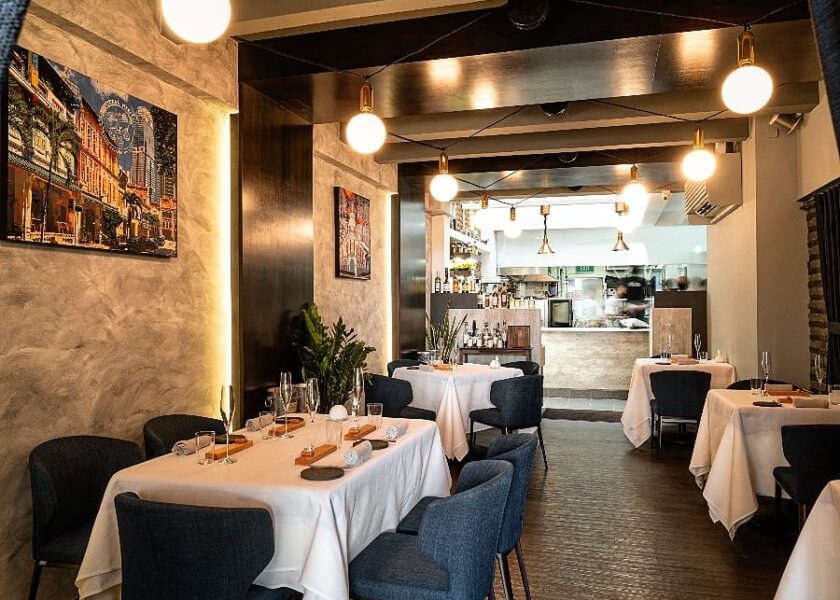 The Summer Discovery Degustation, La Balade du Vegetal, showcases wild-foraged herbs and seasonal vegetables from the mountains of Savoie, France. It's a key part of chef-owner Jeremy Gillon's culinary repertoire (he has a collection of some 40 indigenous herbs from the region) where he takes diners on "a journey in progression of flavours" through the JAG Omakase Experience.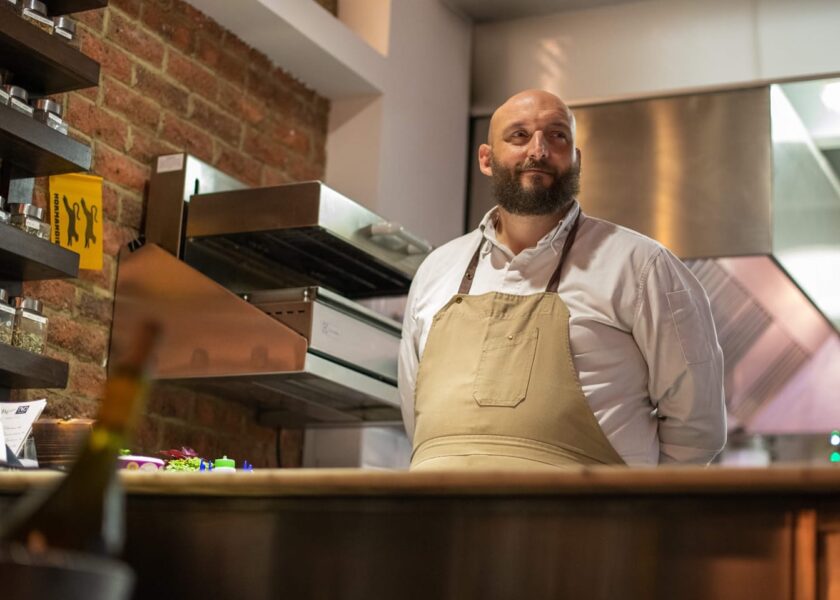 According to chef Gillon, the summer menu pays tribute to nature in all its glory, a time where the sun magnifies colours, scents and flavours of fruits and vegetables. Think sunny skies, forests laden with delicate scents, and beautifully flowered mountains touched by the cool breeze of glaciers.
Now, unless you are a native of Savoie, you've probably not heard, much less tasted most of the indigenous herbs that are incorporated into the dishes. While there's mint, sage and basil, there's also berce (known as cow parsnip), verveine (the citrusy lemon verbena) and aubepine (hawthorn), among others.
The foreign-sounding ingredients might sound overwhelming, but take it as an opportunity to expand your culinary horizons and have a memorable experience, just like we did.
A season to remember
Dining at the one-Michelin-starred restaurant is always an intimate affair despite its open kitchen and the now-closed IBHQ cocktail bar on the second floor. With only six tables surrounded by a subdued grey and taupe decor, the stage is set for chef Gillon's creations.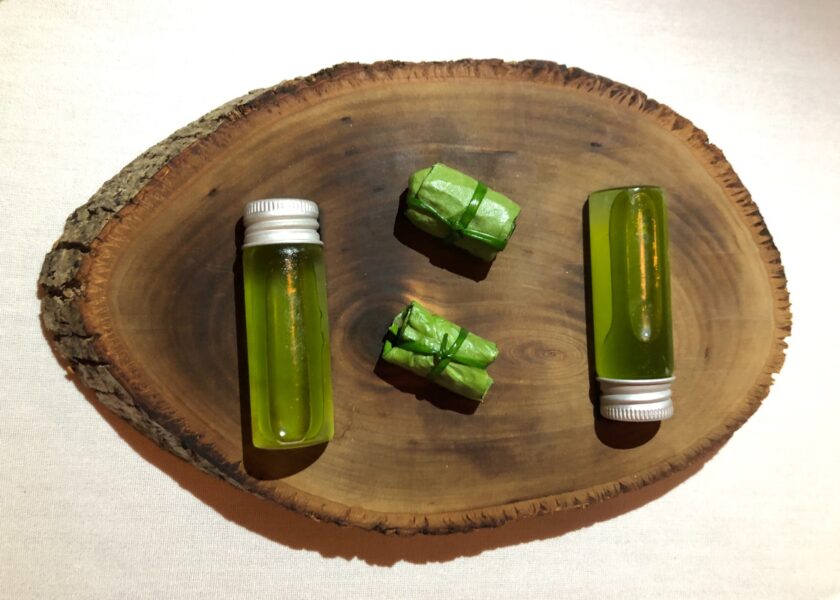 The multi-course experience begins delightfully with a series of three canapes – a mint-wrapped celtuse nibble with apple juice; sweet and smoky banana shallot and serpolet (thyme) that's sandwiched between sable Breton leaves; and Hokkaido scallop with fennel and berce. They are a teaser of what's to come, an unpredictable but exciting foray into Alpine-inspired cuisine.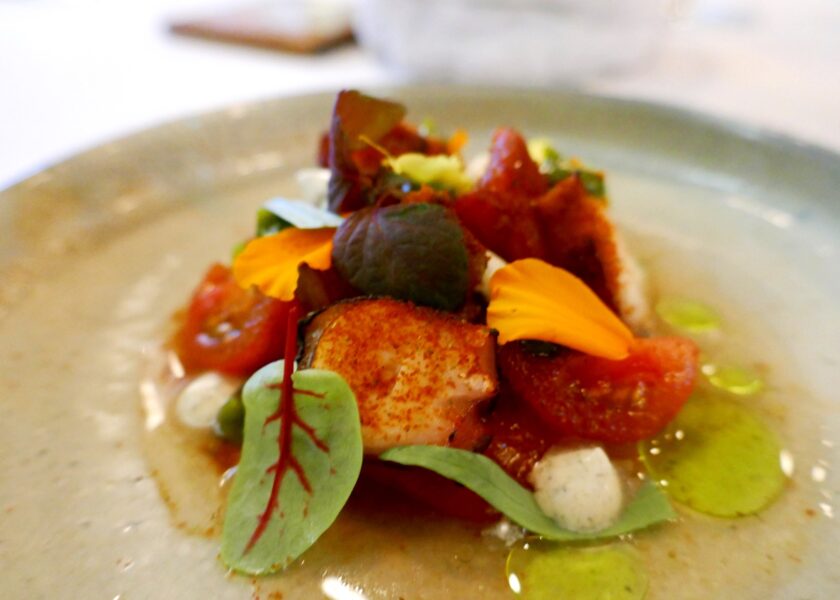 After the amuse-bouche of creamy velouté (made with oat milk), we dive into the first course where slow-cooked octopus is complemented by vigne rouge (red vine leaf) and tomatoes. It's fresh, acidic and sweet all at once – and very delicious.
The second course surprises in its simplicity: corn, sage and Oscetra caviar. The saltiness of the caviar provides a fine balance to the sweetness of corn while sage imbues the dish with a subtle earthy flavour.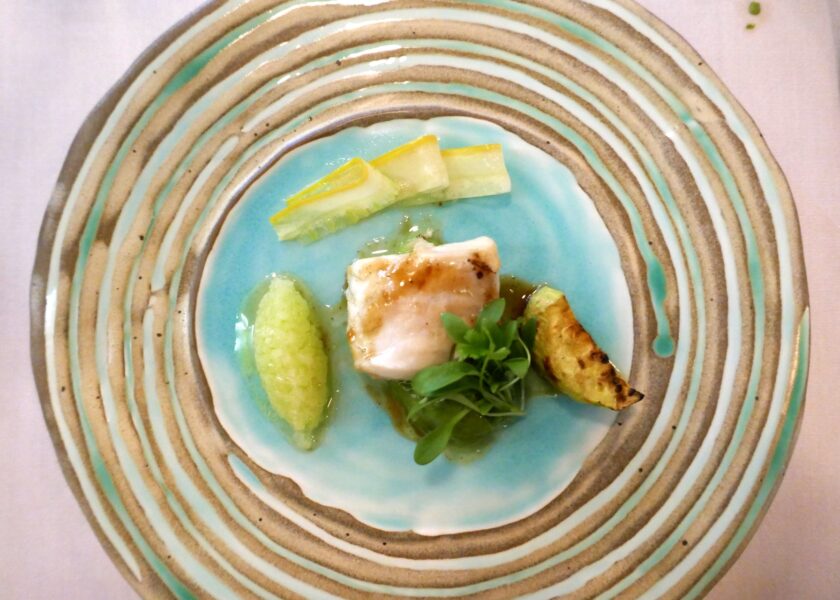 The next few courses play on contrasting textures, with flavours becoming stronger and smokier as the meal progresses. Seafood is presented in the third and fourth dishes, with crab-stuffed tuile biscuit accompanied by bell pepper sorbet and wild verveine; and langoustine wrapped in kale, served with langoustine cream and Achilee syrup for a balance of sweetness, bitterness and smokiness.
Now onto the meats. There's ravioli filled with Romanesco and quail egg served on top of a slow-cooked poulet de landes and sprinkled with aubepine powder, followed by a dish of zucchini cooked four ways and wild turbot that's complemented by the floral notes of reine des pres (meadowsweet). It's smoky and impactful.
After a palate refresher of apple, sorel and frene sorbet, we come to the last of the mains. The pigeon is cooked medium rare, and is the heartiest of the lot. The texture feels surprisingly like red meat, but is wonderfully tender. It is accompanied by a variety of aubergines, polenta on the side, and carvi (caraway) for a slightly peppery boost.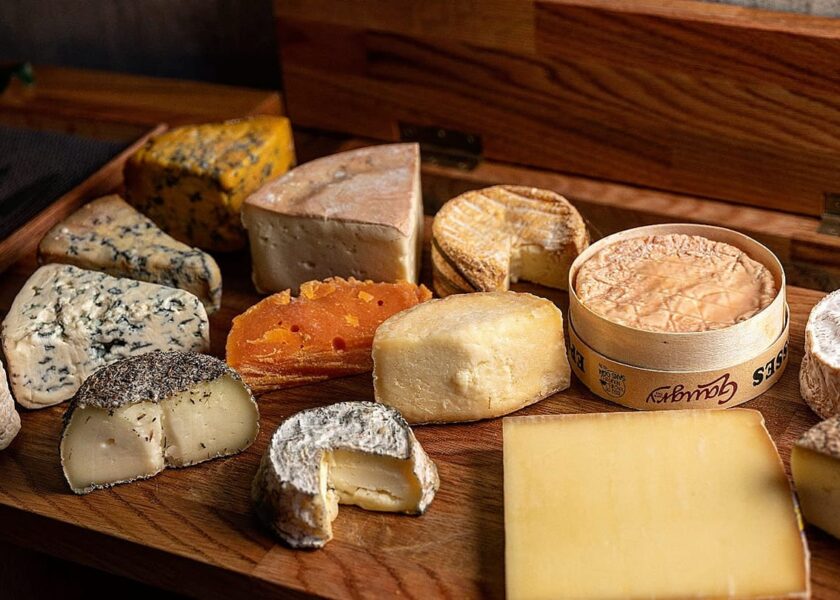 Then the attentive wait staff rolls out the cheese trolley – and it is one of the most indulgent we've ever seen. On it are a multitude of cheeses (up to 18, subject to seasonality) from Ireland, New Zealand and France, all sourced directly from individual cheesemakers and small family-owned farms. They are served with a home-roasted selection of nuts, organic seasonal jam, fresh grapes and crackers.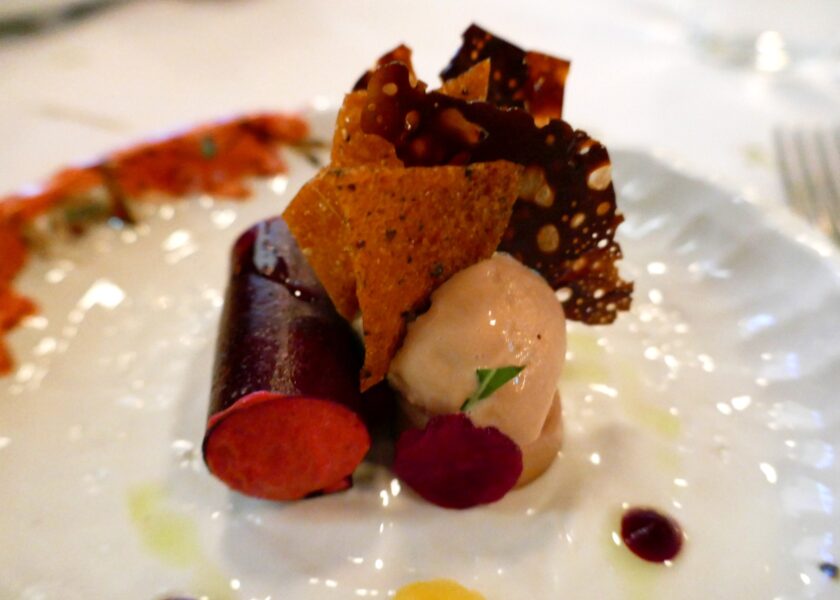 The feast ends with the eighth course – a dessert featuring another unexpected combination of beetroot, dark chocolate and sariette (savory) dominated by juxtaposing textures.
If the Savoie herbs piqued your interest, you have a chance to take a closer look at the end of the degustation. Little jars containing the herbs are presented to you, and chef Gillon is on hand to personally explain more about them.
The dishes at Restaurant Jag will surprise, delight and sometimes even intimidate, but most importantly they'll leave you with a wide-eyed appreciation for this part of the world and its bounties.
Restaurant Jag is at 76 Duxton Road.
SHARE