Chefs on the forefront of modernising Cantonese cuisine, Part 1: Mike Tan of Madame Fan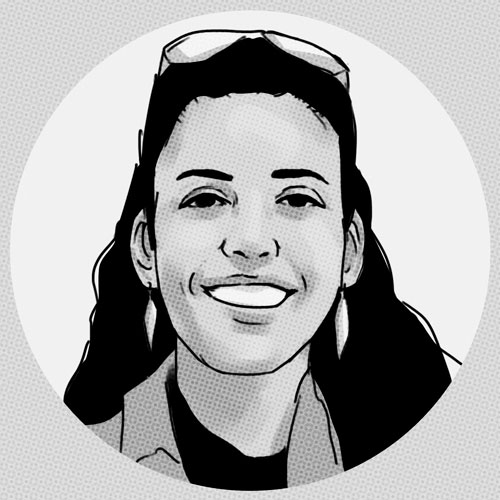 · 28 June 2021
·
Dining
With over 30 years of experience, executive Chinese chef Mike Tan of Madame Fan, The NCO Club, Singapore, has developed a unique cuisine style that juxtaposes culinary traditions with innovation
With over 30 years of experience in New York, Miami, Beijing and Singapore working at My Humble House and Hakkasan, executive Chinese chef Mike Tan of Madam Fan has a penchant for seasonal fresh produce and an ability to adapt his menu to local tastes without compromising on authenticity. His cuisine appeals to discerning palates, with enticing and creative dim sum and cocktail pairings that epitomise his progressive approach.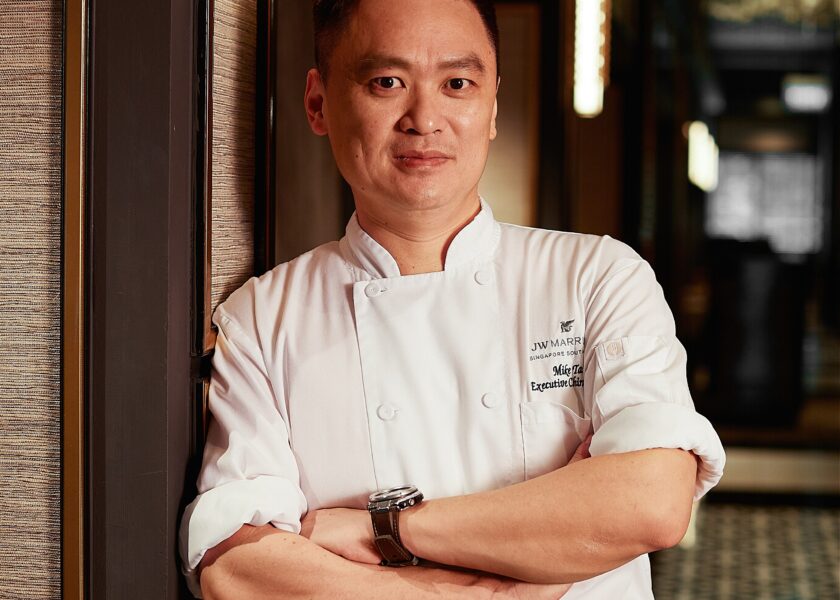 We caught up with chef Tan on his vision and his outlook on the future for Madame Fan and Cantonese cuisine.
What is your vision for Cantonese cuisine and how does your cooking style support that?
Cantonese cuisine must not lose its essence. While it is important for the cuisine to continue to evolve, it is even more critical for us to retain the culinary philosophy that has been handed down through centuries. There is certainly a school of experimental Chinese chefs who are pushing the boundaries of Cantonese cuisine more than others. But I personally believe that we will see more of them return to the roots of Cantonese cooking, where dedication to techniques and respect for ingredients prevail over the need for innovation. At Madame Fan, we focus on providing a contemporary Cantonese dining experience for our guests. As a chef, I stand very firm on the precise and intricate techniques of Cantonese cooking. But to provide guests with a unique experience, we look at incorporating more premium Western ingredients that are traditionally not used in Cantonese cooking. 
How do you inject a progressive approach to Chinese cuisine without losing the spirit of time-honoured recipes? 
I like to combine Western ingredients into my dishes. These dishes are prepared Canton-style, bringing out the best flavours of the ingredients with time-honoured, Chinese culinary techniques that took decades to master. One example is the Black Truffle Dumplings available during lunch and weekend brunch. The dumplings feature three different types of mushrooms, including finely chopped black truffle. The black truffle gives off an indulgent aromatic and adds a beautiful, nutty taste profile to the dumpling soup.  
How far do you go to adapt your menus to local taste buds? 
I believe when people come to Madame Fan, they want an authentic experience that showcases the best flair of the culinary team. It's all about the art of balancing all factors of the locality.
Where do you see the direction of Cantonese cuisine headed in the next five to 10 years?
I believe Chinese chefs will always lean back to their roots and portray Cantonese cuisine in its true and authentic form. While diners seek new experiences, they also want the comfort of familiarity. Hence, marrying the heritage of Cantonese cooking techniques and exploring new ingredients is where I believe the cuisine is headed.  
You have worked in New York, Miami, Beijing and Singapore. What is the development of Cantonese gastronomy like in each city and diners' level of understanding of the cuisine?
Needless to say in Singapore and Beijing, due to the predominant Chinese population, Cantonese gastronomy is well appreciated and understood. Having said that, even in New York and Miami, there is a very big Chinese population; so in terms of the development and understanding of the cuisine, we do not see a big gap. Even the Westerners in these cities, while their level of understanding of the cuisine may not be the same, they are very respectful and receptive of our food and culinary ideologies.  
Tell us about three of your most favourite creations
My three favourite dishes are reflective of our signature dishes at Madame Fan.
The Crispy Aromatic Duck (Xiang Su Ya) is Madame Fan's take on the iconic Peking Duck. The duck is first braised for two hours, with our own blend of spices. It is then fried a la minute, for a nice crispy skin that goes perfectly with the deep flavour and tenderness of the braised duck meat. At the table, it is enjoyed with Madame Fan's homemade momo skin. Preparation work and time for our Peking Duck is a lot more laborious, but judging by our diners' response to the dish, it is very well worth it.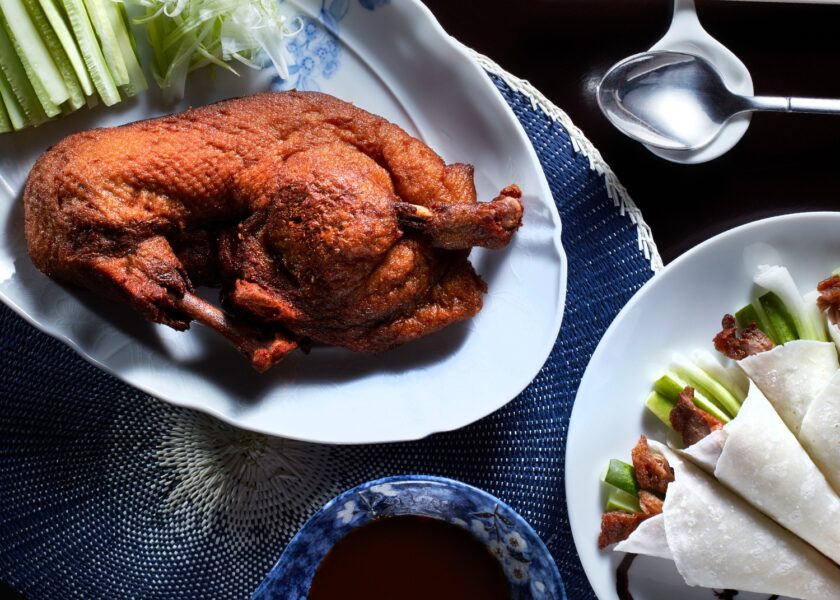 The Lobster Cantonese with Ginger, Spring Onion and Wonton Noodle (Jiang Chong Long Xia Mian) is another very popular dish on our menu, so much so that we have taken a lot of time and effort whilst dine-in is restricted to derive at a cooking method and serving method that allows the dish to travel well. Diners will be pleased to know if they cannot get a table at Madame Fan now, they can still enjoy this dish to perfection at home as a takeaway. What I like about this dish, is how it really challenges the culinary skills of the chef. The wok hei has to be just right, so it adds enough aroma, without taking away the natural succulence of the lobster.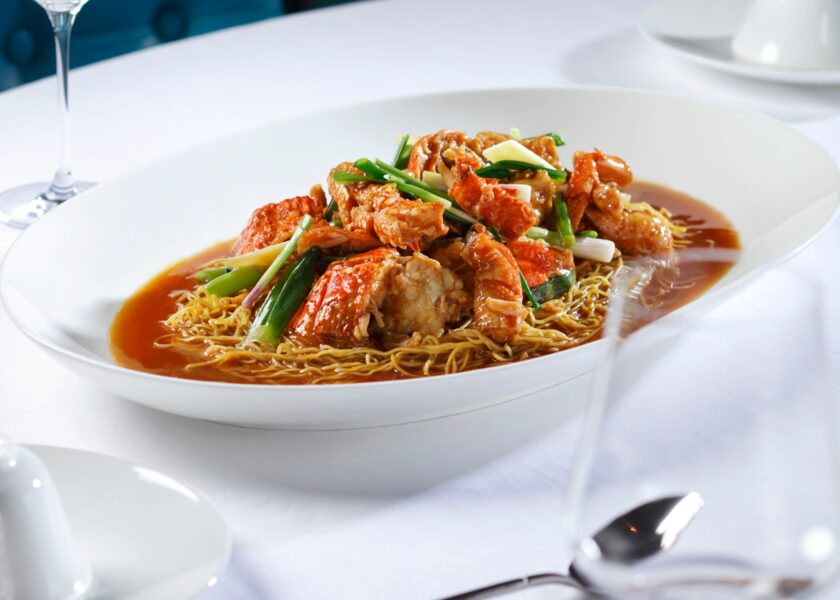 The Australian Rib Eye with Sarawak Black Pepper was inspired by the popular black pepper steaks that you see on most family steakhouse menus. At Madame Fan, the beef is diced and has adopted the Cantonese cooking method of stir-fried with Sarawak pepper that was sourced specially for the dish.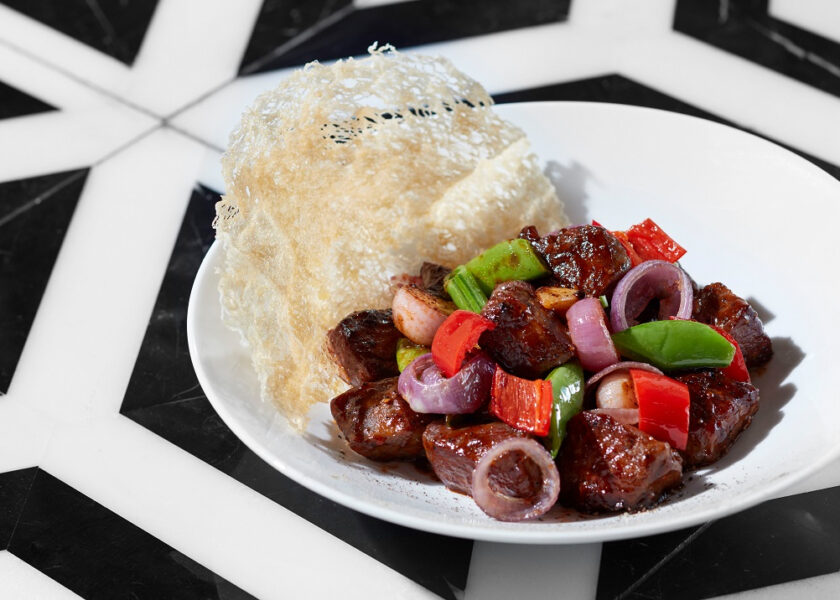 Why do you feel whisky has so much potential in the world of Cantonese cuisine? Are you planning more whisky or other creative pairing combinations to enhance the flavours of Cantonese cuisine?
In Cantonese cuisine, the use of alcohol in cooking is not uncommon, though we mostly use Chinese yellow wine. When Balvenie reached out to us for the collaboration, we felt the partnership is aligned with our philosophy of bringing a unique Cantonese dining experience to our guests. Whisky tends to have a more intense flavour profile, so it is important to pair it carefully with dishes that are cleaner on the palate. 
Can you share some latest or upcoming creations or initiatives with us?
At Madame Fan, we are always looking at ways to offer guests new experiences when it comes to Cantonese dining. Aside from the food, the restaurant also has a strong emphasis on its drinks programme, especially cocktails. We have an upcoming series of pop-ups and collaborations with some of the best bars and bartenders in Singapore.
SHARE