Reimagined modern Italian cuisine at La Strada Ristorante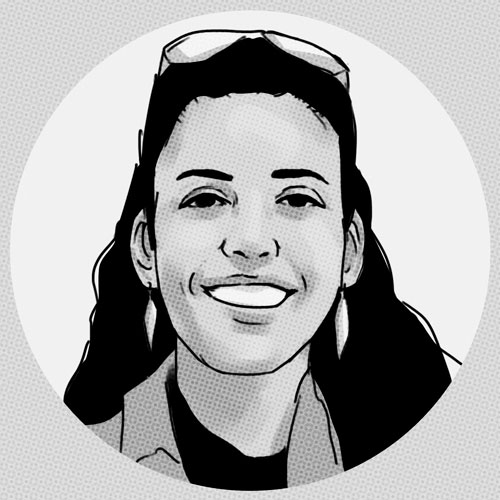 · 25 May 2021
·
Dining
Les Amis alumnus Peter Teo heads La Strada as its new executive chef, serving up a refreshed menu of reimagined modern Italian cuisine
Former executive sous chef at Les Amis (2015-2018) Peter Teo stepped into his first executive chef role at Bistro Du Vin, Hong Kong (under Les Amis Group) in 2018 before moving to Bâtard, Hong Kong. Teo dedicates himself to nurturing budding chefs and has cooked at international events such as the Young Talents Escoffier Asia competition (2018). In his pursuit of culinary excellence, he aims to enhance the original flavours of fresh ingredients using contemporary cooking techniques.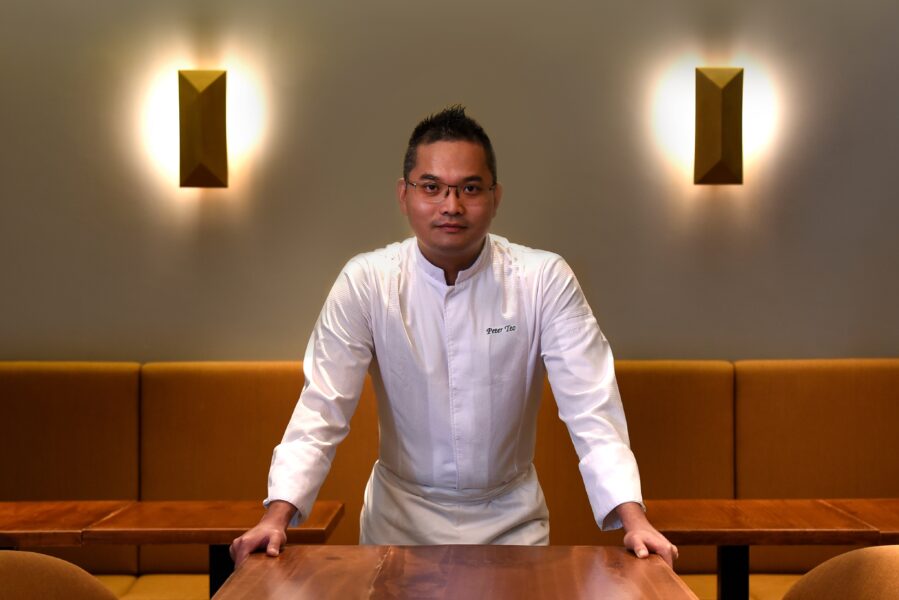 In his new capacity, chef Teo translates his extensive culinary knowledge into stunning yet honest Italian dishes, with a skilful use of premium ingredients. "I let the ingredients take centre stage, as Italian cuisine is often characterised by its simplicity, relying chiefly on the quality of the ingredients. My cooking style is a classic flavour profile with a modern twist using only quality ingredients to create meticulously crafted food, both in taste and presentation. It is a thrill to be able to embark on a new culinary journey and it feels great to be back in Singapore," says the young chef.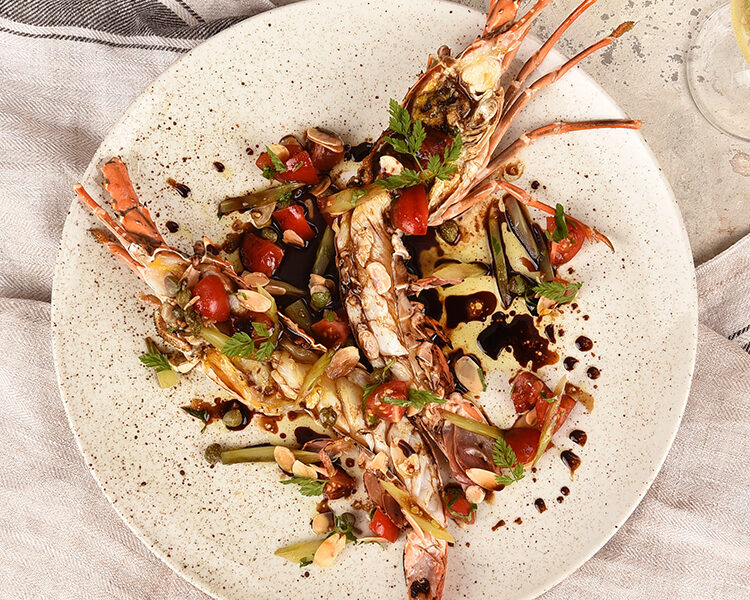 New signature starters include the succulent Roasted Australian Rock Lobster ($32) served with celery and almonds with aged balsamic; as well as a refreshing Fennel Salad ($18) featuring a robust mixture of Taggiasche olives, topped with an orange and yuzu dressing.
Start strong with options like the cold starter of (hay) Smoked Pigeon ($28) accompanied by a unique combination of spinach, beetroot and shaved horseradish, or the Japanese Amera Tomatoes ($29) a beautifully curated dish of full-bodied Amera tomatoes, zucchini, capsicum and fennel pollen.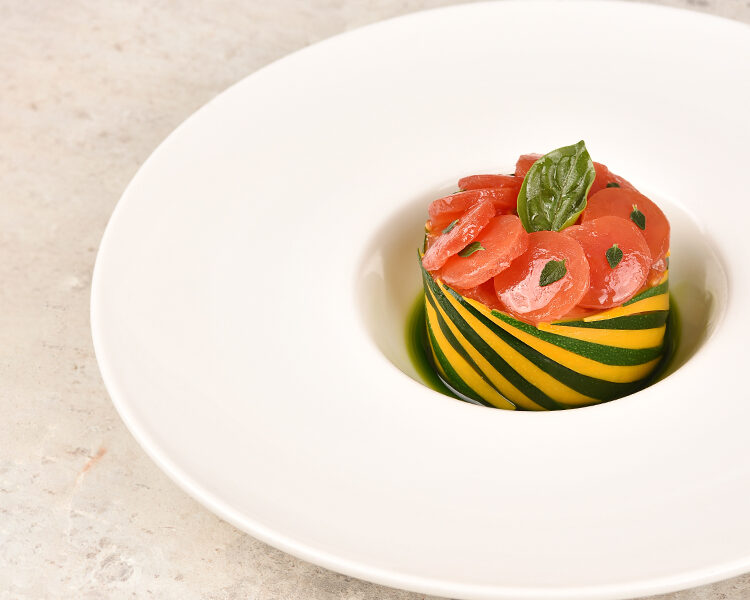 "The latter is my take on Italian ciambotta or giambotta, a Southern Italian version of summer vegetable stew, except it is served as a cold starter. We source the Amera fruit tomatoes from Japan, as it is richer in flavour and sweeter than usual tomatoes. To keep the dish refreshing and appetizing, it is garnished fennel pollen and basil oil."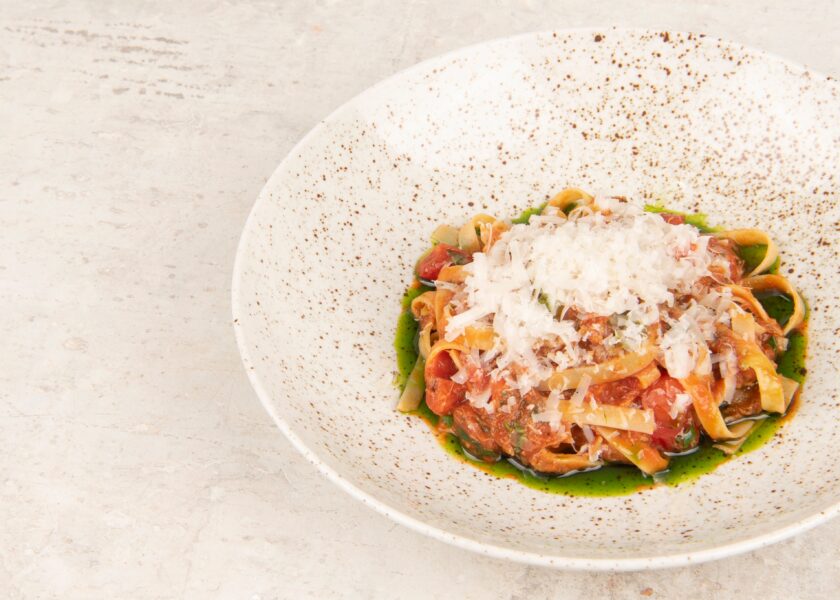 Mains feature hearty options such as the Lamb Ragu Tagliatelle ($42) and the flavourful Japanese Red Seabream in 'Acqua Pazza' ($45) with clams, kombu, and tomato broth. Alternatively, enjoy one of Teo's favourite dishes, juicy Roasted Whole Organic Chicken ($90) with Acquerello risotto, perfect for sharing between two people.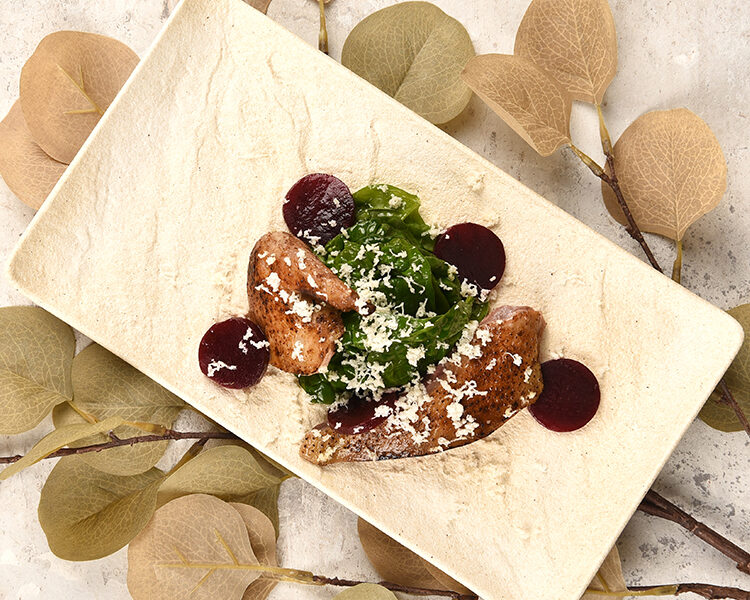 All time La Strada favourites like their Carbonara Spaghetti ($38) and the must-have Limoncello ($16) with white chocolate, savoiardi and lemon curd are mainstays on the revamped menu, all complemented by a carefully curated selection of wines.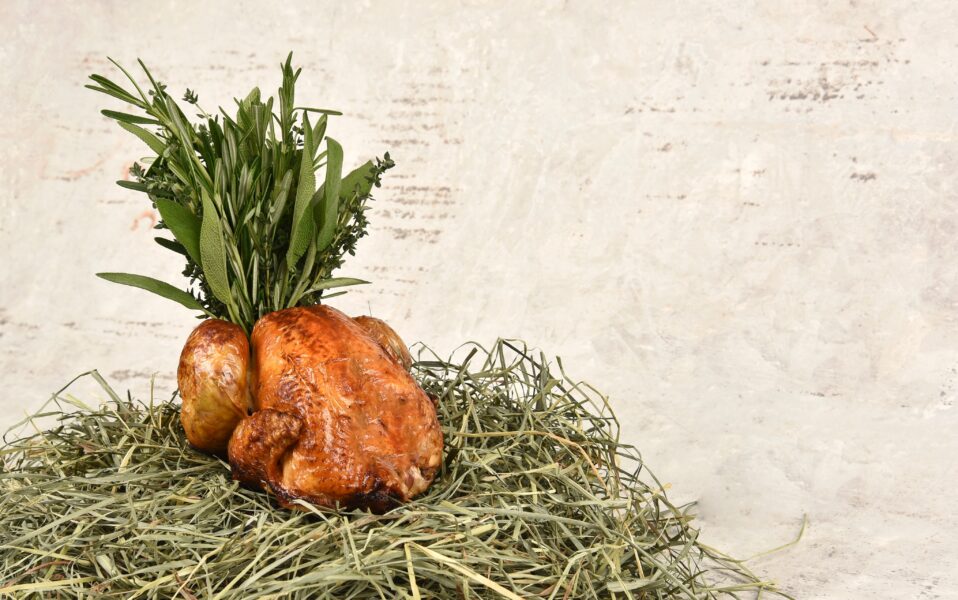 When asked about the smoked hay chicken being his version of chicken rice, Teo says, "I was inspired to come up with this roasted chicken dish when I was working in Hong Kong. I actually had the craving for a good chicken rice, which is my all-time favourite local dish. However I did not come across any good chicken rice to satisfy my cravings, which is why I made my own. It was through this lightbulb moment that resulted in this spin-off dish. The idea of the roasted chicken served with risotto celebrates the best of both Singaporean and Italian cuisine. I have tried using different kinds of chicken to prepare the dish but this pineapple-reared chicken produces the best results. The chicken are reared without antibiotics, so they are healthier, resulting in more tender meat which has a unique flavour due to its diet, which then pairs perfectly with the risotto."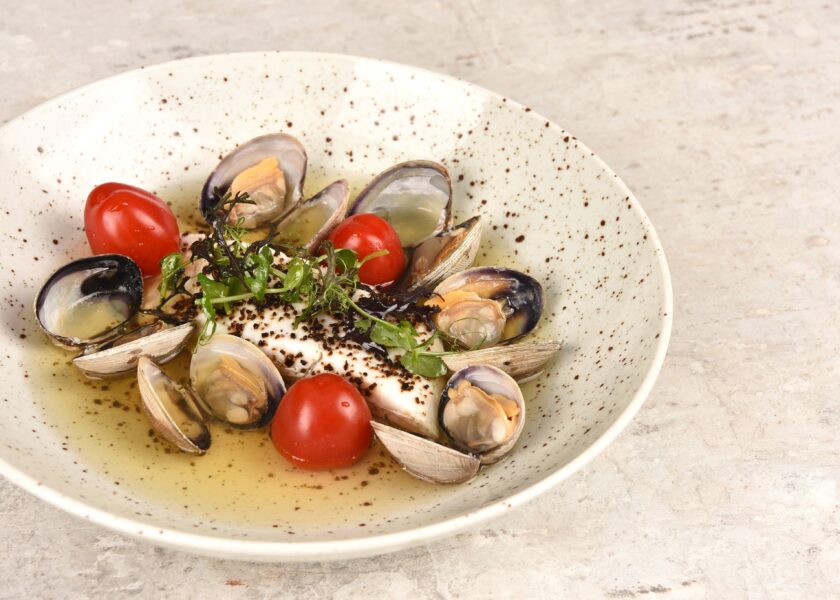 Before the current Heightened Alert phase, Chef Teo and his team had launched a 5-course tasting menu ($98++/pax). Menu highlights include high quality, seasonal produce like Kinmeidai from Japan, Obsiblue Prawns from New Caledonia and Wagyu Shortribs (M9) from Australia, all with a distinct, wholesome Italian touch.
For La Strada's current delivery and takeaway menu (starting from $50++/pax), visit https://lastrada.oddle.me/en_SG or call 6735 6656 or 8940 3879.
1 Scotts Rd, #01 – 13, Singapore 228208. Tel: 6735 6656
SHARE