Delicious bak changs (rice dumplings) to savour this Dragon Boat Festival 2021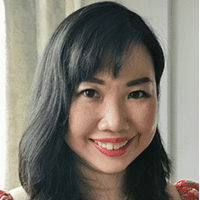 · 24 May 2021
·
Dining
From classic recipes to unique creations, here's our guide to some of the best rice dumplings in Singapore
This year's Dragon Boat Festival falls on 14 June, and while celebrations here may not be as grand as other countries (it's a public holiday in China), it's still widely observed through our favourite pastime – eating. It's a tradition to eat bak changs, or glutinous rice dumplings wrapped in bamboo leaves. Here are our round-up of some of the most premium and creative offerings for the festival.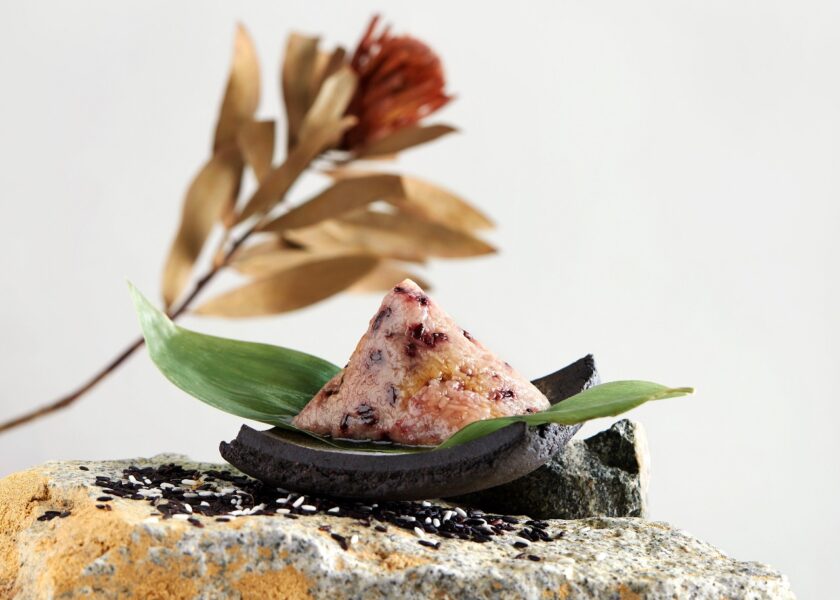 They are new yet familiar. Crystal Jade has unveiled a selection of five rice dumplings ranging from the classics to the inventive. Laboriously hand-wrapped and brimming with choice ingredients, these plump parcels make exceptional picks for the family, as gifts, or as a tasty meal on its own.
The new Grandma's Braised Pork Belly with Purple Glutinous Rice Dumpling is made with wholesome purple glutinous rice, and stuffed with Grandma's Braised Pork Belly – group executive chef Martin Foo's signature dish that's on Crystal Jade Palace's a la carte menu. Choice cuts of pork belly are simmered with soy sauce, rock sugar and spices until fork-tender. Shiitake mushrooms and chestnuts complete this hearty and comforting dumpling.
Back by popular demand is the Spicy Dried Shrimp "Hei Bi Hiam" Rice Dumpling. One bite reveals a full-bodied filling of diced chicken tossed in feisty homemade "hei bi hiam" (spicy dried shrimp paste made with Indonesian dried red shrimp), Hokkaido conpoy and other choice ingredients.
After enjoying the savoury dumpling, try the Petite Mango Sago Fruity Crystal Jelly Dumpling for a sweet twist. The konnyaku (konjac jelly) pyramid is studded with fresh mango chunks, bittersweet pomelo sacs and crunchy basil seeds.
Customers can place their orders on the e-store from now till 9 June, while outlet sales will be on till 14 June.
Joo Chiat Kim Choo's well-loved dumplings are made with time-honoured recipes that have been passed down through the generations. Besides the popular Nonya Dumpling and Salted Dumpling with Egg Yolk, there are new creations this year to satisfy the young and old.
A must-try is the Emperor's Dumpling – each one is stuffed with premium ingredients such as umami dried scallops, luscious lup cheong (Chinese sausage), golden egg yolks, gingko nuts, roasted chestnuts, and chewy premium grade shiitake mushrooms. A complex blend of 22 spices is used to stew the premium braised pork to create the flavourful dumplings that are fit for an imperial feast.
Get them in luxuriously packaged gift sets for friends and family. Each Emperor's Heirloom No. 2 Gift Set features a hexagonal Bynd Artisan handcrafted leatherette box that houses six divine Emperor's Dumplings. Available in two colours, teal or maroon. (Pro tip: transform the gift box into a snack holder or a carrier box for your next picnic. The removable strap can be also used as a bag strap when attached to your favourite fabrics.)
Also new are the Hakka Pork Belly with Preserved Vegetables Rice Dumpling which is filled with steamed pork belly and savoury preserved mustard greens, or mui choy, and the Pulut Hitam Nonya Rice Dumpling made with purple rice grains for that slight textured crunch and nutty flavour. Wrapped in pandan leaves instead of bamboo ones, this dumpling is mixed with refreshing winter melon cubes and savoury minced pork.
Orders can be made directly from authentic Joo Chiat Kim Choo stalls or Joo Chiat Kim Choo's official website.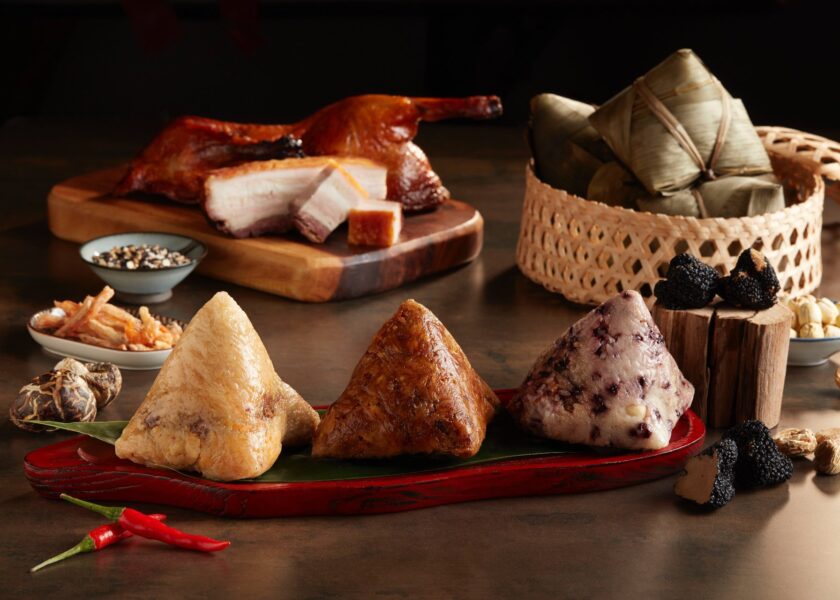 Spice up your Dragon Boat Festival celebrations with the Spicy Smoked Duck with Dried Shrimp Dumpling. Infused with house-made mala sauce (a marriage of nine spices including Sichuan peppercorns, chilli bean paste and cinnamon), the glutinous rice is packed with smoked duck, pork belly, salted egg yolk, chestnut, dried shrimp, shiitake mushrooms and mung beans.
It is only available as part of the Luxury Trio Dumplings Gift Set, which includes the Deluxe Pork with Conpoy and Chestnut Dumpling, and Black Truffle Five Grain Dumpling.
Order the gift set here.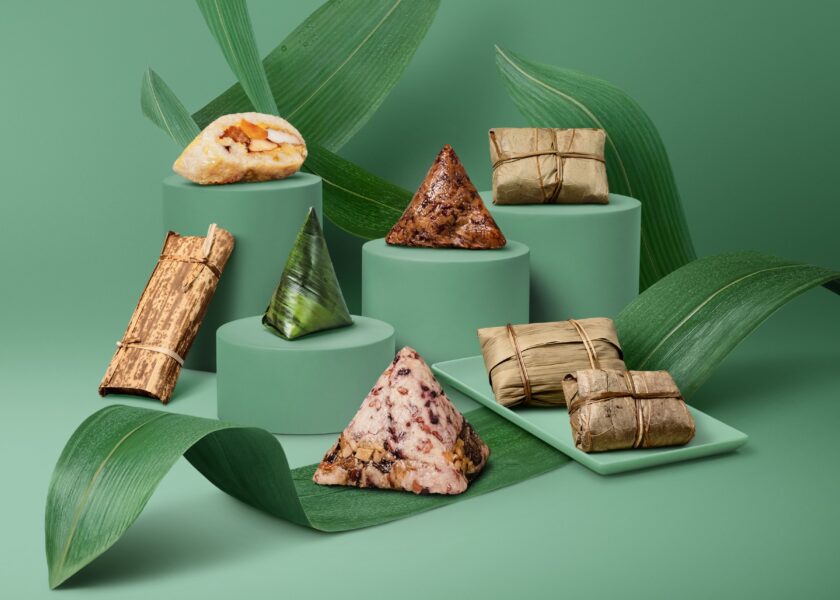 Looking for more unusual dumpling creations? Resorts World Sentosa has a set of eight handcrafted dumplings in an array of Asian flavours, from Hakka and Nonya to Japanese and Thai.
Highlights include the pink-hued Ocean's Jewels Dumpling where the glutinous rice is infused with Japanese hoshi ebi overnight, and is packed with responsibly harvested sea whelk from France alongside sweet preserved radish (chai po), salted egg yolk, chestnuts, shiitake mushrooms and Japanese Hokkaido dried scallops.
The Thai-inspired Siamese Jade Dumpling combines glutinous rice with fresh coconut milk, palm sugar, lotus seeds and a creamy taro filling. It is wrapped in banana leaves and then slow-roasted over low heat. For dessert, enjoy the Bouquet of Rubies Dumpling which has wholesome grains such as organic red rice, barley, prickly water lily and mung beans alongside premium dried longans, kumquat, lotus seeds, gula melaka, tapioca and azuki red beans. The dumpling is wrapped in bamboo leaves and slow-braised in a floral tea and pure longan honey for over five hours.
Customers can order Resorts World Sentosa's dumplings here.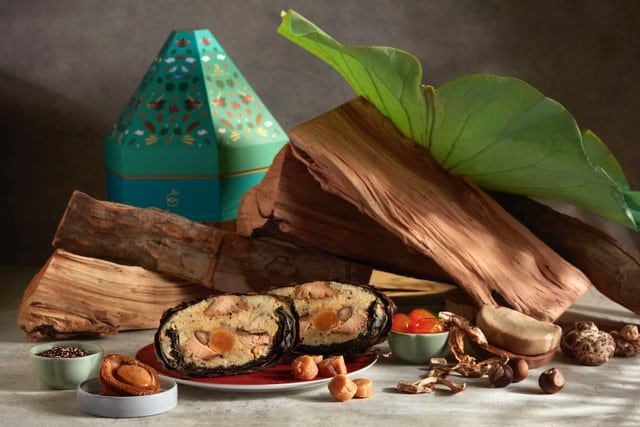 Shang Palace at Shangri-La Singapore showcases its first Applewood-smoked Rice Dumpling as part of its Masterchef Series that features gourmet creations specially conceptualised by master chefs from the hotel group's properties in the region.
Limited to only 100 pieces, this is a contemporary take on the time-honoured rice dumpling where each parcel is imbued with a smoky fragrance that brings to life its 10 key Asian and Western ingredients.
Premium four-head abalone, foie gras, dried scallops, dried matsutake mushrooms, juicy smoked chicken, salted egg yolk, organic quinoa, black mushrooms, chestnuts and green beans are accompanied by a special Sichuan chilli sauce that adds a power-packed, spice-numbing punch to each bite.
It's a hefty parcel – and we do mean all 750g of it – that's enough for two persons.
Order the dumplings here.
MasterChef Jereme Leung's new collection of delectable sweet and savoury rice dumplings is a blend of traditional and unique flavours. The Traditional Abalone and Jinhua Ham Glutinous Rice Dumpling is a luxurious bamboo-leaf-wrapped trove of delights such as 12-head abalone, Jinhua ham, Japanese dried scallops, roast duck, pork belly and chestnuts.
The Spiced Pork Belly Glutinous Rice Dumpling is a hearty classic that's been given a piquant twist, featuring a combination of tender pork belly and Japanese dried scallops, accentuated with sambal and Sakura shrimps. Lastly, try the Kee Chang with Raffles Signature Kaya Jam. It's a sweet treat filled with the fragrant well-loved Raffles Signature Kaya Jam.
yì by Jereme Leung's rice dumplings are now available for order here.
SHARE