Dining at Waku Ghin becomes an everyday affair
· 28 April 2021
·
Dining
From omakase to bar bites, Chef Tetsuya Wakuda introduces dining experiences in the rebirth of Waku Ghin at Marina Bay Sands.
The long-awaited re-opening of Chef Tetsuya Wakuda's Waku Ghin reveals a warm, inviting and contemplative space that reflects his mindset and emphasis on going back to his roots. After an extensive revamp and relocation just adjacent to its old space, the new Waku Ghin pays homage to the essence of Japanese traditions, albeit with the kind of organic elegance that says this is Chef Tetsuya's culinary temple. It is where sophistication in simplicity is upheld, with premium seasonal produce holding centre stage at diners' tables, whether it's at the Chef's Table or at The Bar.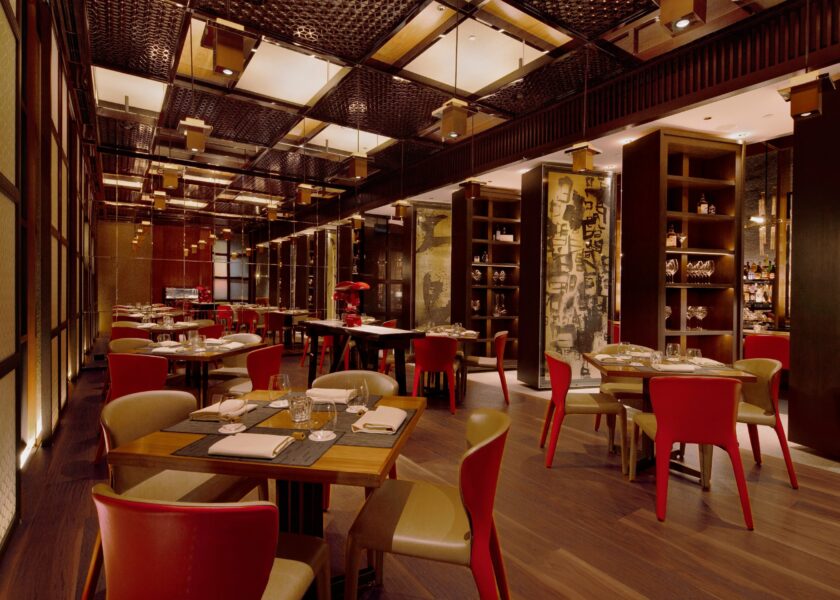 Nature and heritage come together in a minimalistic design that exudes an ambience of intimacy and serenity, with revolving wooden shelves doubling as abstract calligraphy paintings and creating a cosy partitioning of space between the bar and the casual dining area.
From the entrance diners are led to the left if they want to head to The Bar or dining area for casual bar bites, while those who have booked their omakase dinners at the Chef's Table will be led down the winding corridor on the right to the private dining room.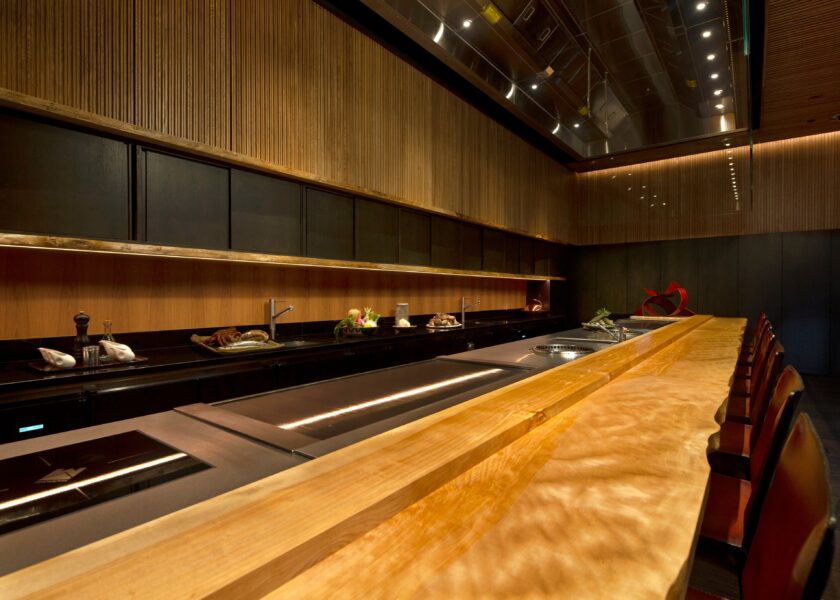 The Bar at Waku Ghin invites one and all to step in for a tipple and some classy bar bites before heading home, or for a catch-up with friends. Helmed by Head Bartender Kazuhiro Chii, the selection of hand-crafted Japanese-style cocktails, wines and sakes complement the elevated bar food with five-star ingredients. The same star-worthy team comprising long-time stalwarts Executive Chef Masahiko Inoue and Executive Pastry Chef Ishino Yasushi continue to impress diners with their culinary finesse, while newly appointed General Manager Daniel Whitelaw pulls his weight in providing impeccable front-of-house service.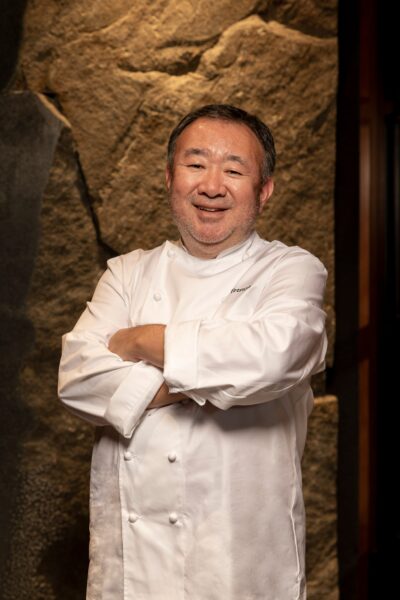 Epicure caught up with Chef Tetsuya to find out what drives his brilliant visions and what to expect from Waku Ghin's multi-varied dining experiences.
In creating the 'rebirth' of Waku Ghin, what was the narrative you wanted to highlight and experience you wanted diners to journey through in terms of the ambience and food?
I consider the 'rebirth' of Waku Ghin as coming full circle and returning to my Japanese roots. Australia was where I first started my culinary journey back in the '80s, where I learnt all about taste and cooking techniques from my mentor Tony Bilson. But my love for cooking and aspirations were instilled in me since my younger days in Japan – the respect for ingredients, simple and honest cooking, and focus on precision and craft – these are all Japanese culinary values that I hold close to my heart. This is also what I wish to amplify in the revamped Waku Ghin. We emphasise a lot more on seasonal ingredients from various prefectures in Japan, from my hometown in Shizuoka, to Hokkaido, Okinawa, Miyagi and Toyoma; from ama ebi (sweet shrimp) and kanburi (winter yellowtail) in winter, to shiro ebi (white shrimp) in spring and anago (saltwater eel) in summer. It is about showcasing the best of Japanese produce, and elevating its natural taste using simple, unadorned techniques.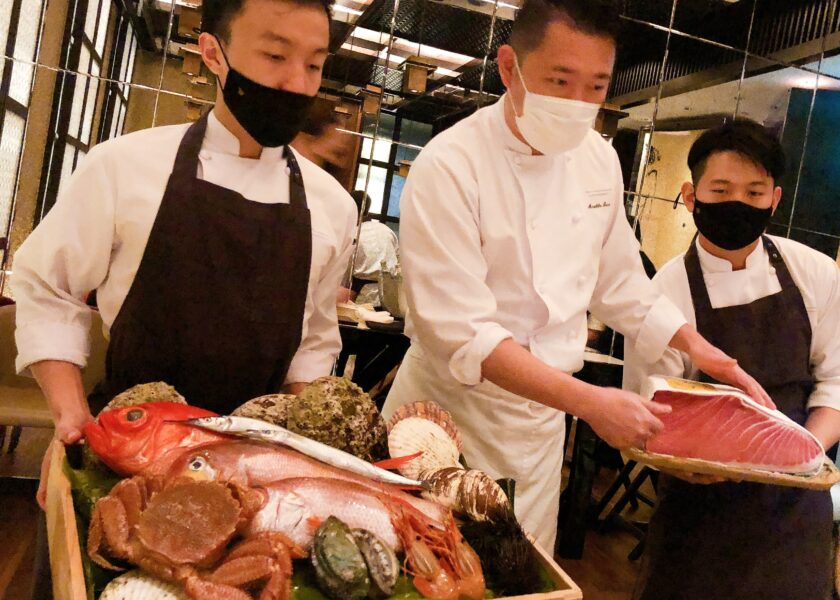 My ideology extends from Waku Ghin's cuisine to its dining environment. Our restaurant is designed by award-winning Japanese designer Yohei Akao and leans toward Japanese minimalism. We incorporated natural raw materials from Japan. For example, we have a majestic two-tonne stone sculpture from Shikoku, Japan at our reception, and our dining table at the Chef's Table is forged using Kaba Zakura (Japanese cherry). I also love Japanese art and included calligraphy paintings by Japanese artist Shiro Tsujimura on the swivel wooden shelves at The Bar.
What are some of the design concepts that are different from the old Waku Ghin and which you found important to change?
One of the most visible changes would be the introduction of a new extended bar dining area, which makes Waku Ghin more accessible to both regular and new guests. Our signature Chef's Table omakase experience is a mainstay because our guests love it for its exclusivity, privacy and showmanship. At the same time, we want to welcome guests who just want a light dinner at The Bar with a few drinks, or who simply want to enjoy cake and tea in the late afternoon. Since re-opening, we've found that this is especially popular amongst guests who are experiencing Waku Ghin for the very first time.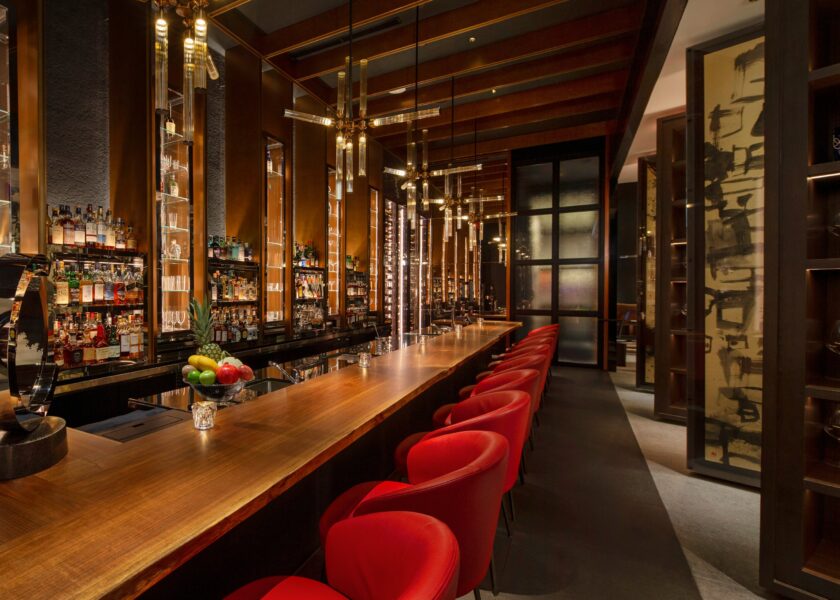 How has your culinary philosophy and approach changed and evolved? How will "Tetsuya fans" be surprised and intrigued?
We need to keep things fresh for guests and be bold to explore new ingredients. Creativity is often rooted in curiosity, and this starts right from the beginning of the culinary process when we source for ingredients. How do I incorporate this into my dish? What type of dish can I make using this ingredient? What flavours would pair well with this? With a menu driven by seasonality, the possibilities are endless. This keeps things exciting not only for guests, but for my team of chefs as well.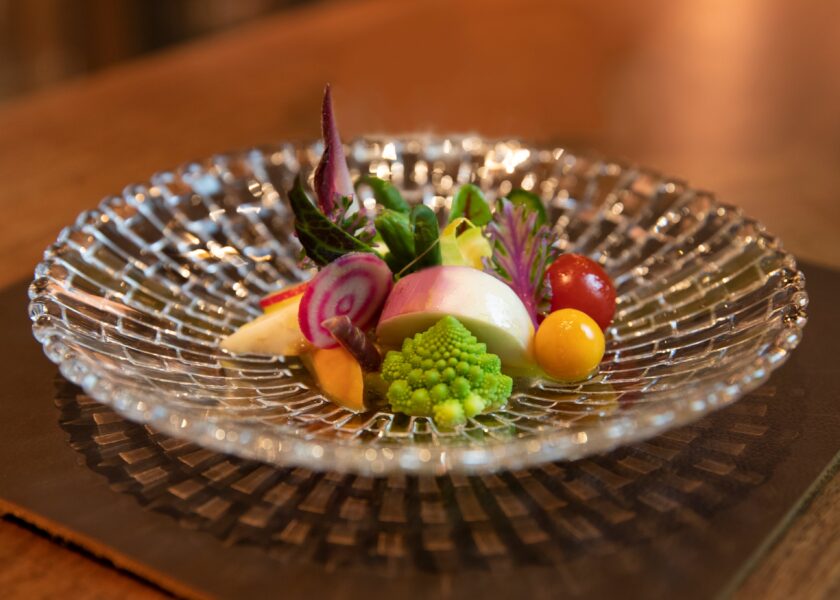 What are the signatures that have remained on your new menu?
Marinated Botan Shrimp with Sea Urchin and Oscietra Caviar – this is a dish on the menu since day 1. I think we are not going to have it easy with our guests if we remove it from our menu. Guests order it at our Chef's Table, while many request for it at The Bar too. People love the combination of flavours, and it remains one of the top favourites through the last decade.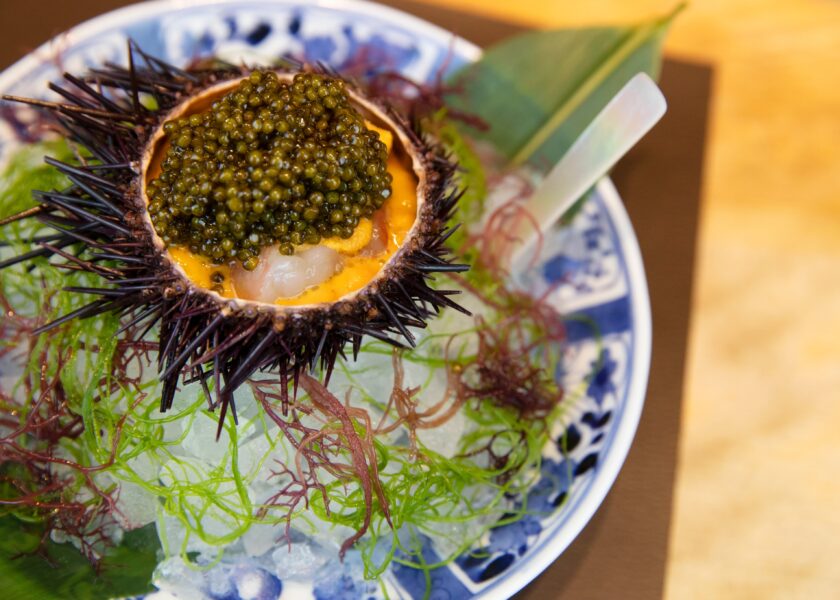 Will cocktails and desserts be developed to be regular highlights in the 'Tetsuya' dining experience as well?
I see them as hidden treasures of Waku Ghin. Most people know Waku Ghin for our 10-course omakase menu, but we want to shine the spotlight on our cocktails and desserts too. I've known Chii (Head Bartender) and Ishino (Executive Pastry Chef) for over a decade. Both of them are highly dedicated, passionate and amongst the best in their craft. Now that we have a bigger bar area with an extended dining room, more people can taste and enjoy their creations. The response has been great thus far, especially for Platine by Waku Ghin – many of our guests even ask to take them home to share with their friends and family.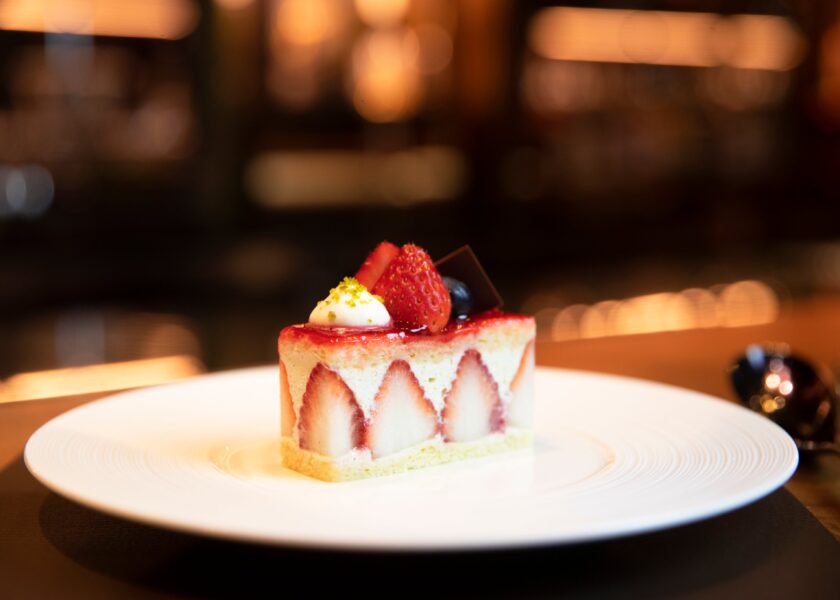 With a string of other new openings by Japanese restaurants offering omakase menus, diners are spoilt for choice. What's important for you and how will Waku Ghin continue to make a distinction?
I think competition is all around us, especially for Japanese cuisine which is so well-loved by Singaporeans. At Waku Ghin, we just keep doing what we do best. The quality of service and ingredients has to be consistently good – this is something my team strongly believes in, and what our diners love us for. Quality ingredients, attentive service, handcrafted cocktails – these are things that will keep our diners coming back time and time again.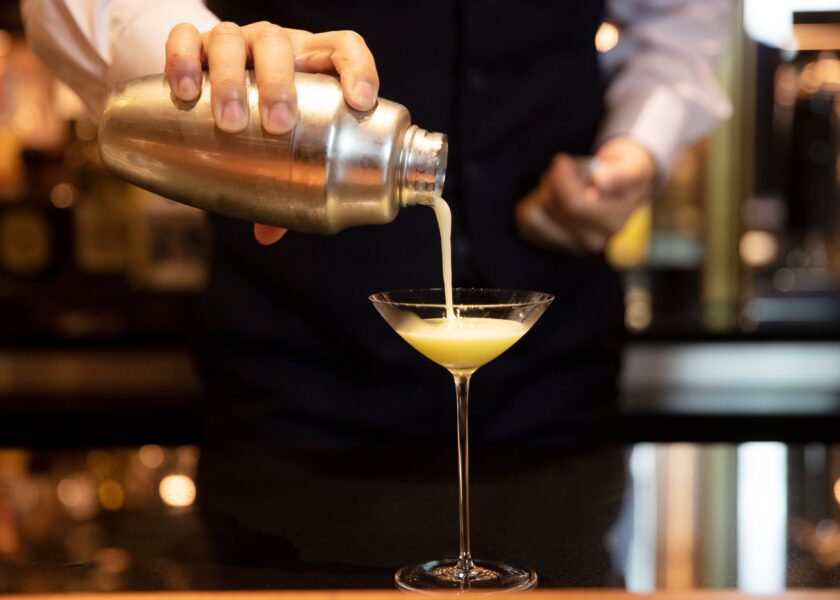 The Bar at Waku Ghin opens from 5pm daily, while the Chef's Table welcomes guests from 5.30pm till late, with plans for lunch service in the future. Reservations for Chef's Table and private bookings may be made via wakughinreservation@MarinaBaySands.com. The Bar accepts walk-in guests, and reservations are not required.
 Level 2 Dining, #02-03, The Shoppes, 2 Bayfront Ave, Marina Bay Sands. Tel: + 65 6688 8507
SHARE