What to order from Shang Palace's 50th anniversary celebratory menu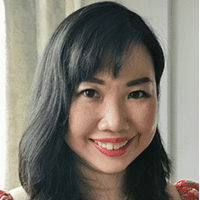 · 27 April 2021
·
Dining
Relive the 1970s with 50 new 'old-school' dishes from Shang Palace at Shangri-La Hotel, Singapore
Imagine if you could go back in time to the 1970s where you could savour the cuisines of the period, revisit vanished recipes and experience the nostalgic restaurant scene. Now you can, with Shang Palace's 50th anniversary celebratory menu.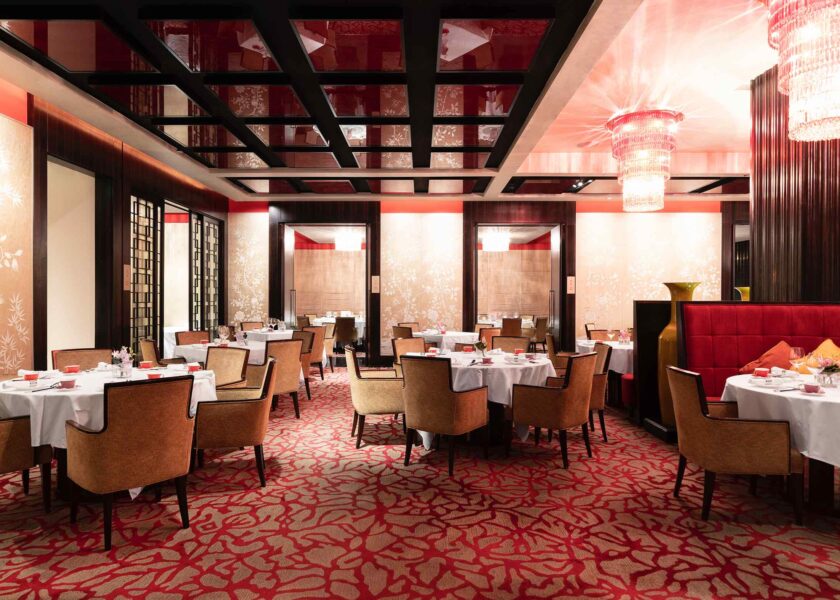 The restaurant opened 50 years ago to great fanfare, on 23 April 1971 at Shangri-La Hotel, Singapore. It quickly became a crown jewel of the hotel offering award-winning Cantonese cuisine and iconic dishes.
In celebration of the golden jubilee, Executive Chef Mok Kit Keung has taken a leaf out of the history books, including the 1971 launch menu itself, to present a comprehensive a la carte menu showcasing more than 50 heritage and celebratory dishes.
From now till 30 Jun, it's your chance to try recipes that are a century old or more, and fast vanishing. Bring along the old folks where the dishes may bring back long lost memories, and the younger ones who want to try something old yet new.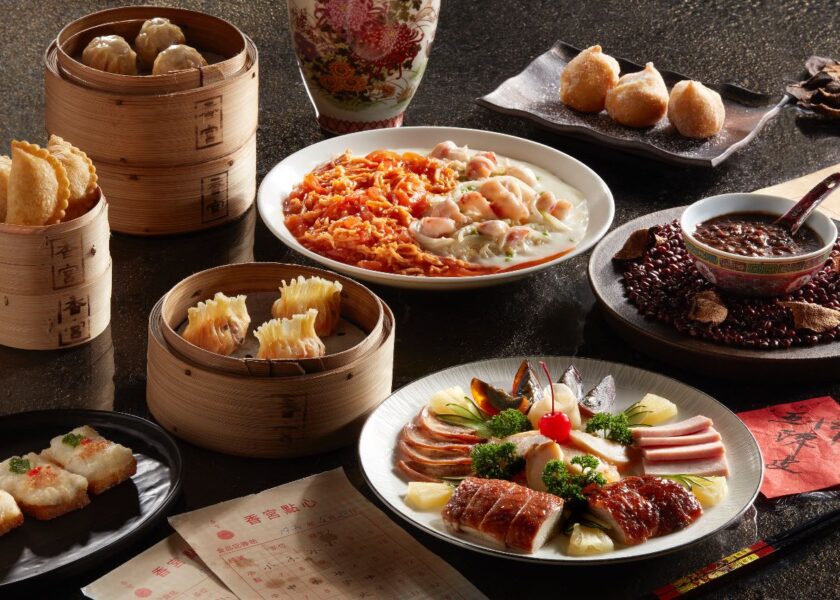 Diners can order from three specially commissioned dim sum pushcarts where the Shang Palace team will serve a curated selection of steamed, baked, and deep-fried "old-school" favourites.
Experience the way diners of the time ate, and get an insight into the mindsets of chefs, their craft and their approach to produce. The "no-waste" philosophy, for example, was practised by chefs where they maximised their ingredients by using every part of an animal, including offal, fat and bones. 
The extent of preparation, expertise and man-hours required to produce the heritage dishes are evident in every bite. Look forward to a menu that uses ingredients such as the highly prized 50-year aged tangerine peel and dried olive seeds, where they were used in traditional recipes as a delicacy reserved for the wealthy. 
Here are our top five must-tries in the menu. 
Steamed Siew Mai With Quail Egg: Unlike the siew mai we know of today, this traditional version is made with pork and steamed shelled quail egg, before being topped with white siew mai skin.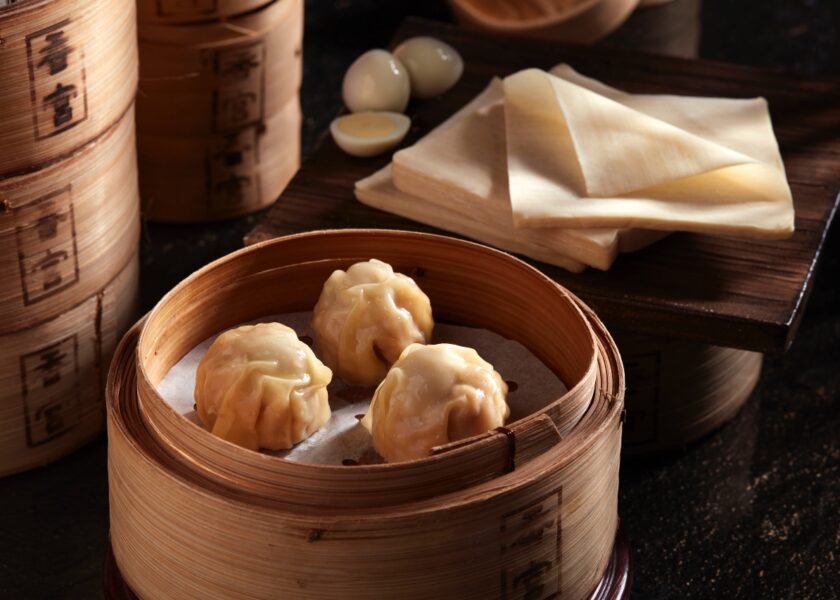 Double-Boiled Duck Broth with Coriander and Tangerine Peel: This century-old recipe was featured in the 1971 launch menu. The duck, which is first deep-fried till golden brown, is double boiled for three hours along with tangerine peel, peppercorn, ginger, scallion, wine, lean pork meat, and served with coriander. Boosted by the subtle citrus profile of the tangerine, it's a flavourful dish that makes it a comforting alternative to chicken soup.


Traditional Barbecued Pork Roll with Chicken Liver in Honey Sauce: Another century-old recipe where chicken liver is basted with char siew marinade and baked, then sandwiched between thin layers of pork fat brushed with rose wine and malt sugar, and char siew.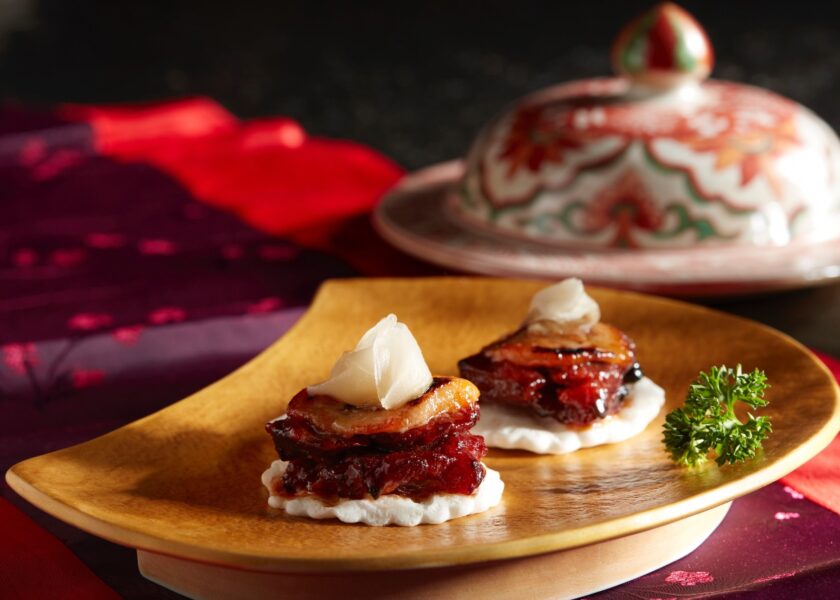 Traditional Yin Yang Fried Rice:

Two sauces – a tomato-based sauce and a white milk sauce – form the iconic "yin yang" design on top of egg fried rice. It was featured in Shang Palace's opening menu, and highlighted the influence of the West.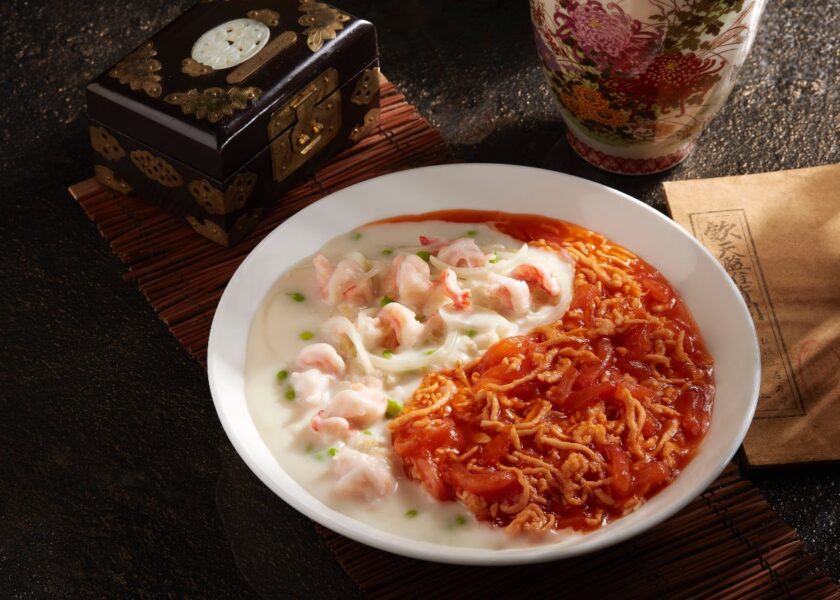 Sweetened Red Bean Soup With 50-Year Tangerine Peel:

This traditional red bean soup is fragranced with 50-year tangerine peel, and is available at $5 per bowl during the celebrations as a gesture of appreciation to guests of Shang Palace.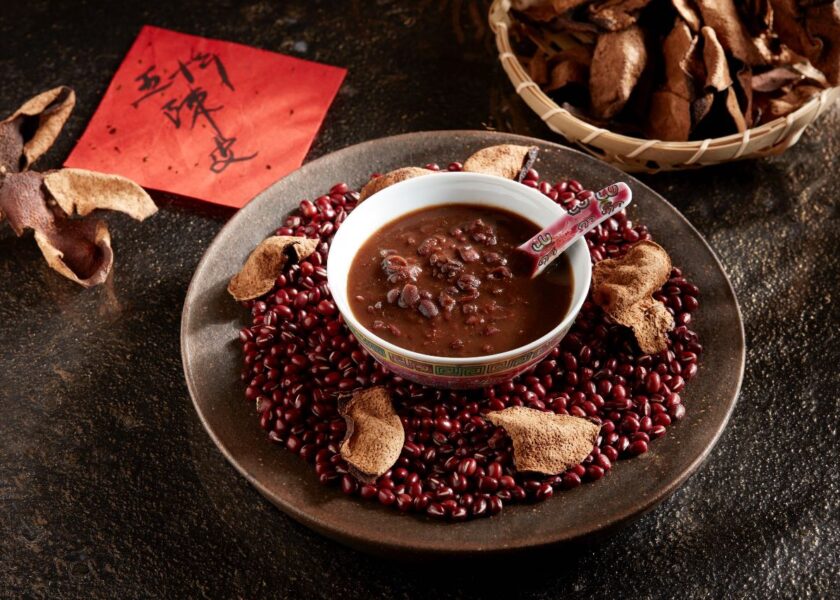 Shangri-la Singapore, 22 Orange Grove Road. Tel: 6213 4398. E: dining.sls@shangri-la.com
SHARE