Mai Sen Bistro – A Mission Worth Sharing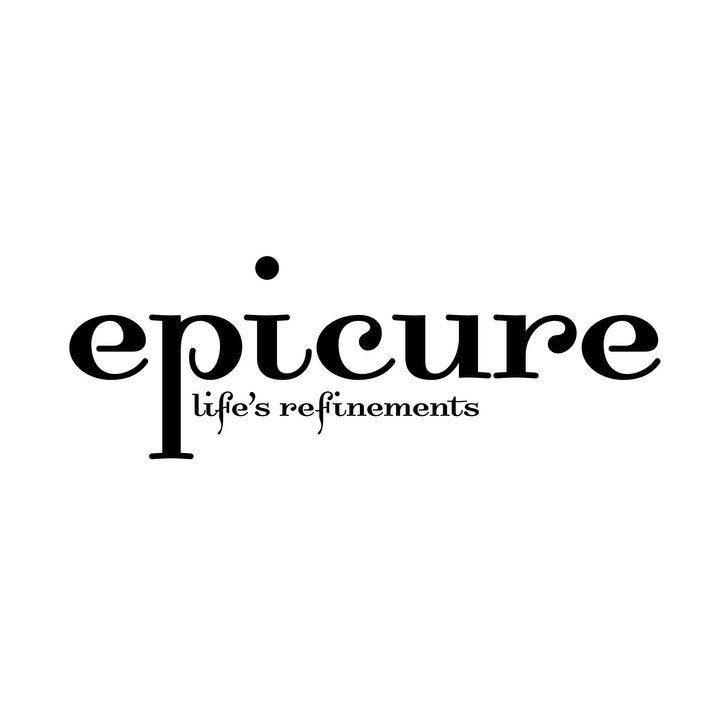 · 26 April 2021
·
Dining
Enjoying a meal at Mai Sen Bistro supports skill development for Vietnamese youth as well a brighter future for the hospitality industry in Vietnam.
Located in Binh Thanh, Mai Sen Bistro is an ideal location to enjoy high-quality European and Vietnamese foods on their cozy, 40-seat, green terrace or in the private dining room. The venue hosts events of up to 100 people on the terrace, or 30 inside the dining room. Underneath the surface of this unique restaurant lies a deeper humanitarian mission – Mai Sen Bistro is a training restaurant, operated completely by trainees attending the An Re Mai Sen Hospitality Training Center. The center's vision is to offer underprivileged youth an opportunity to obtain a professional education and secure a bright future for themselves and their families in the hospitality industry in Vietnam.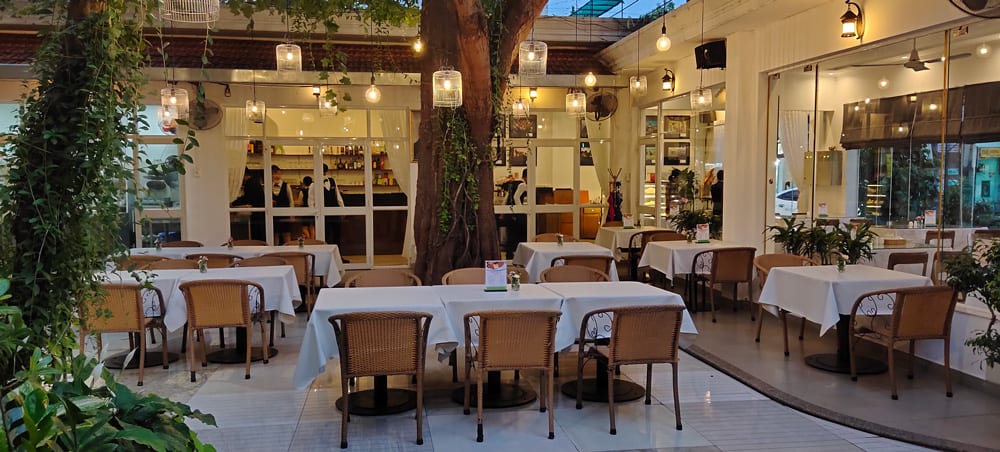 The training center, started in 2014 by Salesian Bishop Peter Nguyen Van De and Mr. Nguyen Van Hoi, offers a three-year vocational training to disadvantaged youth. The idea was inspired by Mr. Hoi, who moved to Germany as a refugee in 1976 and began his own vocational training as a chef. After a roaring career in the industry, and upon returning to Vietnam, he decided to share his knowledge with today's youth through the German-inspired, dual vocational training system adopted by the school. Named after the first Salesian missionary, Father Andrej Majcen who arrived in Vietnam is 1952 and was like a father to Mr. Hoi before he left his homeland, the center aims to appeal to the inner gifts of the young with an emphasis on the spiritual and human values of joy, generosity, responsible service and self-belief. About 120 youth from Vietnam have had the opportunity to train at the center. During their three-year program of study, trainees learn the hospitality ropes in the classroom, as well at the school's own training restaurant, Mai Sen Bistro, and bakery, Don Bosco Bakery. In addition, trainees gain more valuable work experience during a one-year internship at one of several well-known partnering hotels or restaurants in Ho Chi Minh City, such as Caravelle, The Reverie, Quince, Lu Bu, Stoker, Al Fresco's Group and many more.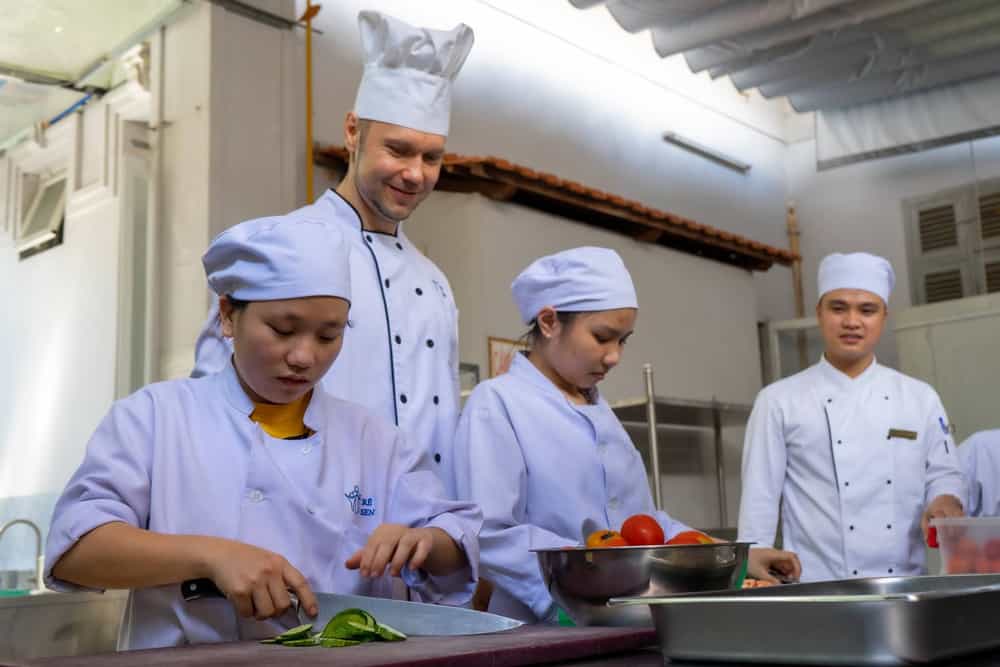 By contributing to the professional education of those affected by the poverty and hardships of Vietnam, your dining experience serves not only you, but also the wider community. To request a proposal for your next event, or to make a reservation, email reservation.anremaisen@gmail.com.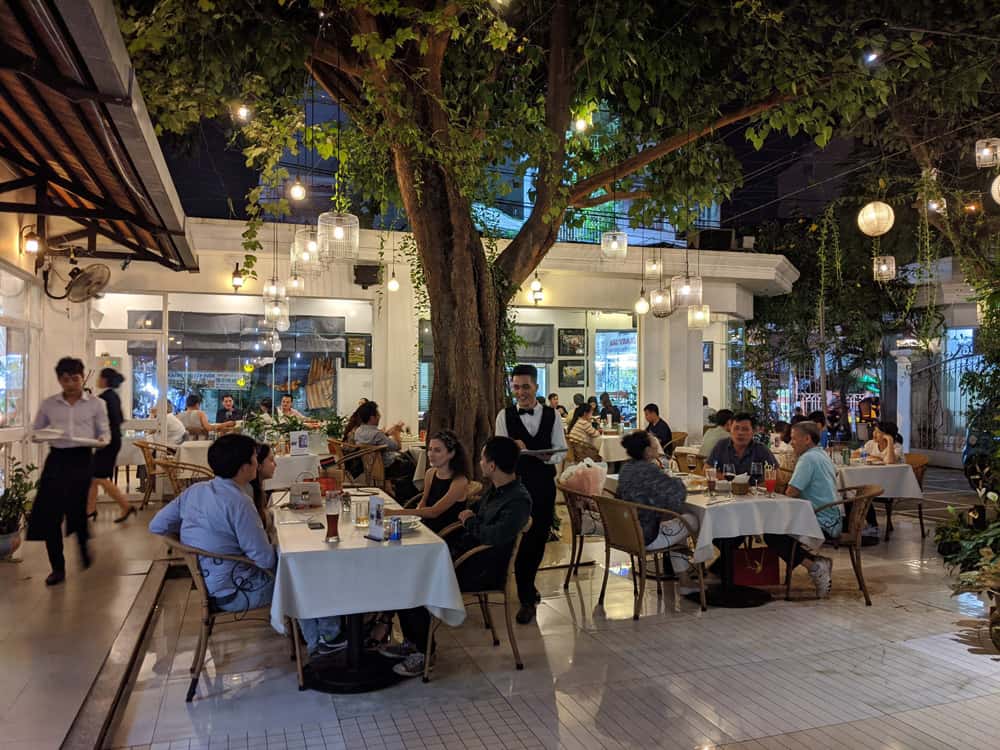 Mai Sen Bistro
56 Nguyen Van Lac Street, Ward 19, Binh Thanh District, Ho Chi Minh City
Phone: +84 28 3840 5043
SHARE