Now showing: Springtime in Japan
· 20 April 2021
·
Dining
Takayama's monthly seasonal menus showcase popular produce and new discoveries that keep diners going back for more.
It's the best time to visit Japan. Cherry blossoms abound in March, April and May, not to mention the season's festivals and events. The custom of hanami (cherry blossom viewing) is a much-anticipated one where food and drinks are enjoyed underneath beautiful sakura trees in full bloom. It's a celebration of the land and the beauty it produces – to be appreciated and savoured.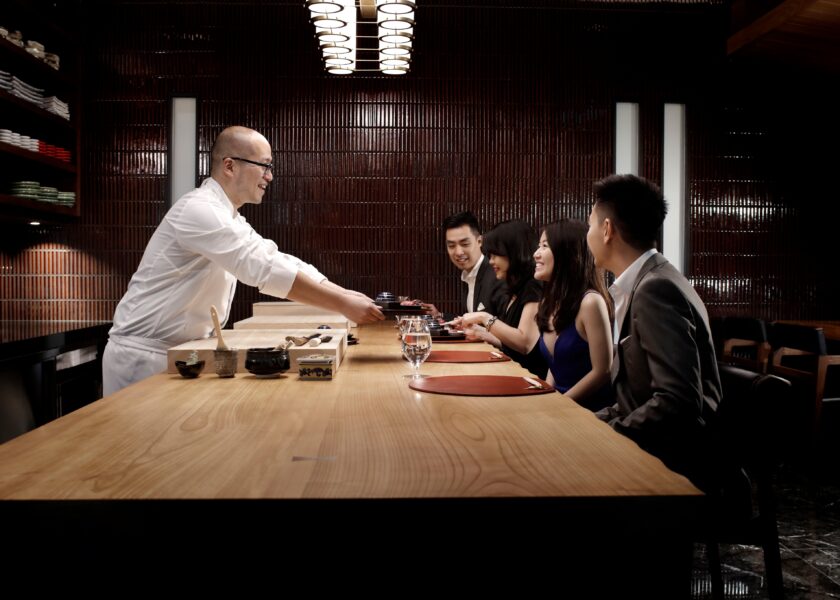 Besides its natural scenery and culture that many of us are enamoured with, Japanese food is of course one of the top obsessions for us. Of all the cuisines, the omakase experience is perhaps the one that is considered the mark of divine dining at its most luxurious. But this is luxury defined as such for its sophisticated simplicity. It is simply about the chef's engagement with the best seasonal produce and his skills in extracting the best flavours from it. Each dish is an homage to the produce and its terroir. Nothing fancy nor ostentatious. Perhaps the plate – rather than the plating – might be a more luxurious stage for the priceless morsel that we place in our mouths, but that should be it.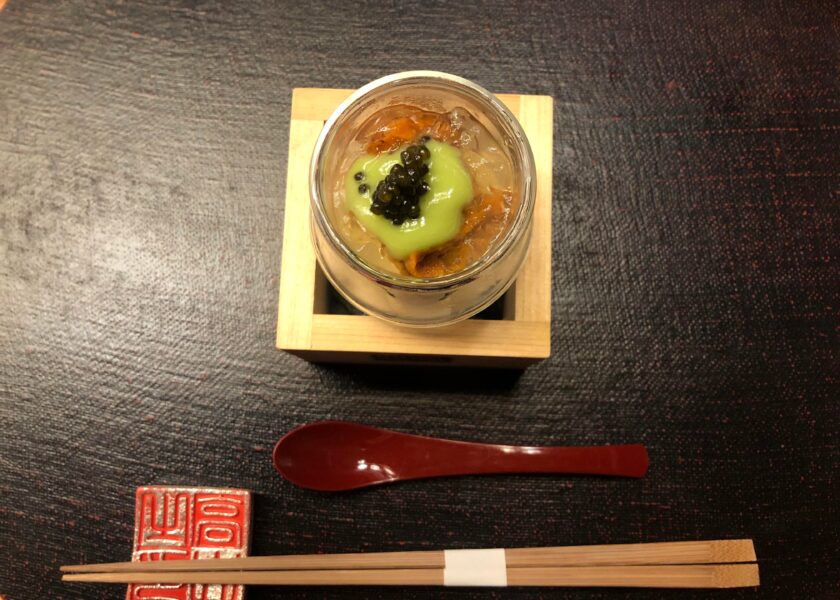 Stepping into Chef Taro Takayama's restaurant, named after him, one immediately knows that the cosy space dressed in dark elegant wood tones does not intend to distract diners from the main highlight. Located in the midst of the CBD in Downtown Gallery, it's a comforting sanctuary that we step into for an hour or two to nourish our minds and bodies. Chef Taro, a native of Wakayama, near Osaka, welcomes his regular diners with a new menu every month to showcase popular seasonal produce – as well as new discoveries in two omakase menus for lunch ($150) and dinner ($280).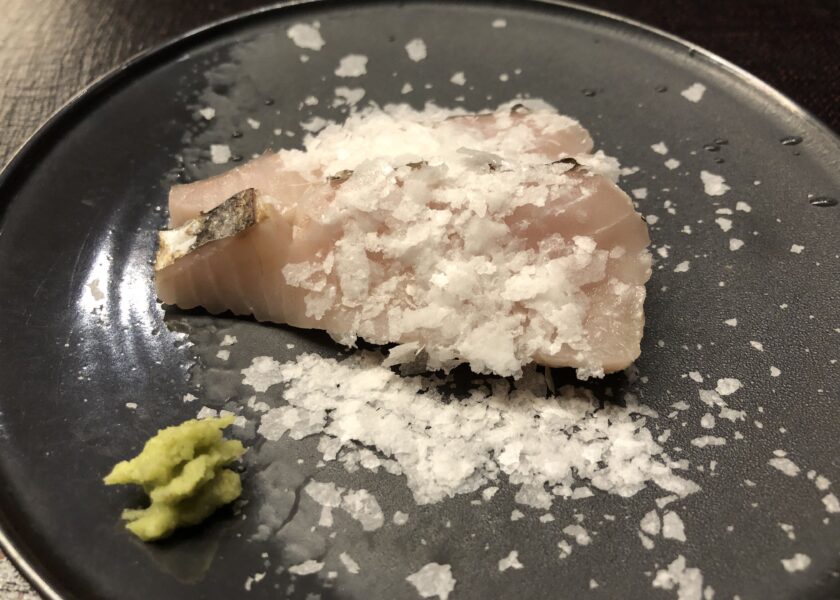 We started our 11-course omakase with the White Asparagus Pudding with Hokkaido Uni, topped with Japanese broad bean paste and caviar for a soft, creamy mouthfeel. Following that was a prized Sakura Masu (cherry trout) caught in the seas surrounding Aomori, where the melted snow waters from Mt Hakkoda and Shirakami Mountains give the ocean catch a firm texture and luscious flavour. The trout was deep-fried with dehydrated miso powder and accompanied with sweet spring cabbage and bamboo shoot for crispy bites.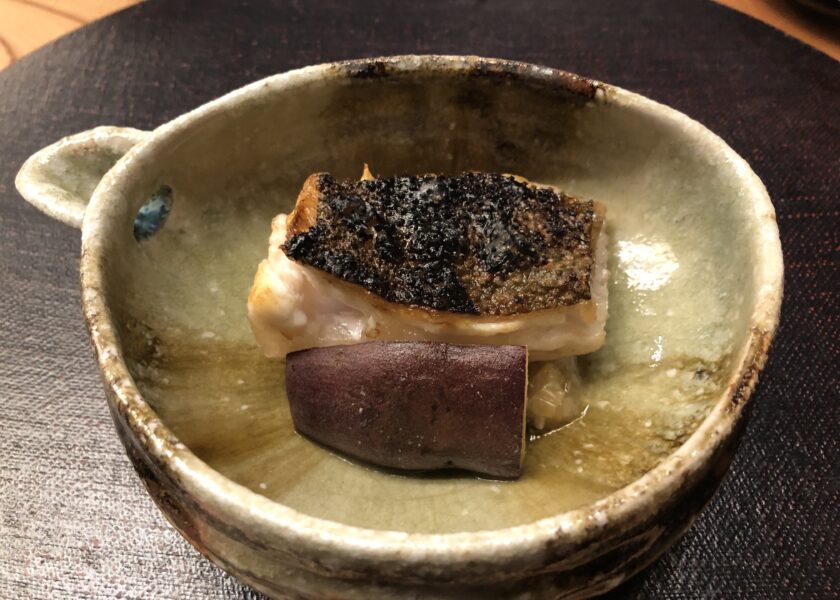 The second of the Otsukuri dishes to be served, the highly prized Kue (Japanese longtooth grouper) raised the bar to another level. Served simply with a delicate homemade plum sauce, these unctuous slices teased the palate with its sweet fatty texture. It was as satisfying – if not more – than the melt-in-the-mouth Chutoro served with fresh wasabi and a vibrant homemade soy sauce.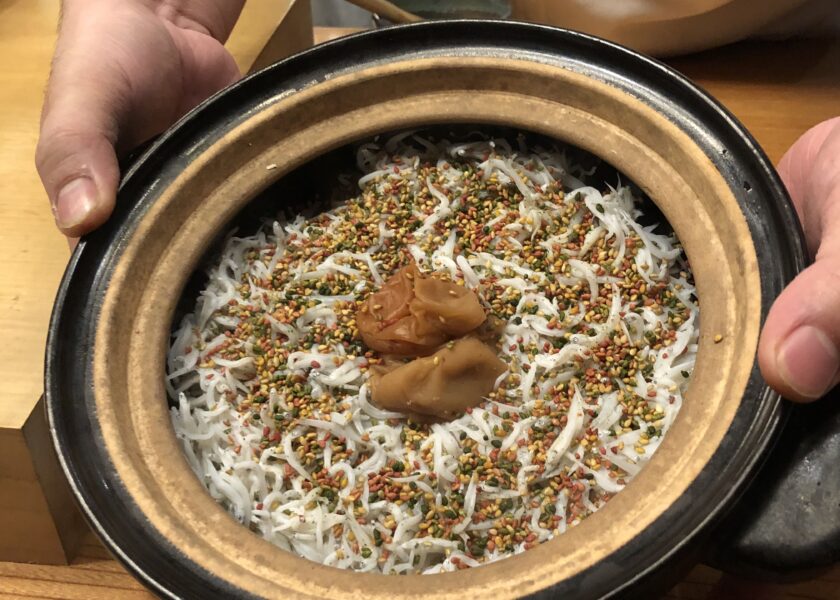 For the Main dish, I had the Same Karei (Shark Skin Flounder) from Hokkaido, a sweet and fatty fish with smooth, juicy flesh that reminded me of sting-ray; the mouthfeel and taste was heavenly, definitely not to be missed while it is in season. Chef Takayama had other surprises up his sleeve, and delighted us with his sweet Awaji Young Onion soup with Jyunsai and Noresore (Baby Conger eel) which added a smooth gelatinous texture to the creamy soup. His Donabe Rice, served with boiled baby sardine and sweet and sour plum in a ceramic pot packed with premium Koshihikari rice was also a highlight not to be missed. One bowl will not be enough.
Fans of Chef Takayama will also remember his signature Monaka sandwich, filled with foie gras cream and homemade blueberry jam topped with pickled watermelon and a sansho leaf. Each bite of this creamy, savoury dish lingered on the palate, and made an impression with its elegant taste profile. Expect to create quite a few taste memories from this omakase; even the freshly baked Financier with homemade matcha from Tottori at the end of the meal will make a very compelling reason for you to go back again. The dense, moist texture and aroma were unforgettable.
Takayama. Downtown Gallery, 6A Shenton Way, #01-09/10. Tel: 6224 0864.
SHARE