Finding comfort in Japanese omakase
· 15 April 2021
·
Dining
Newcomer Fukui welcomes diners to the bustling dining scene at Mohammed Sultan with its homely and comforting omakase menus.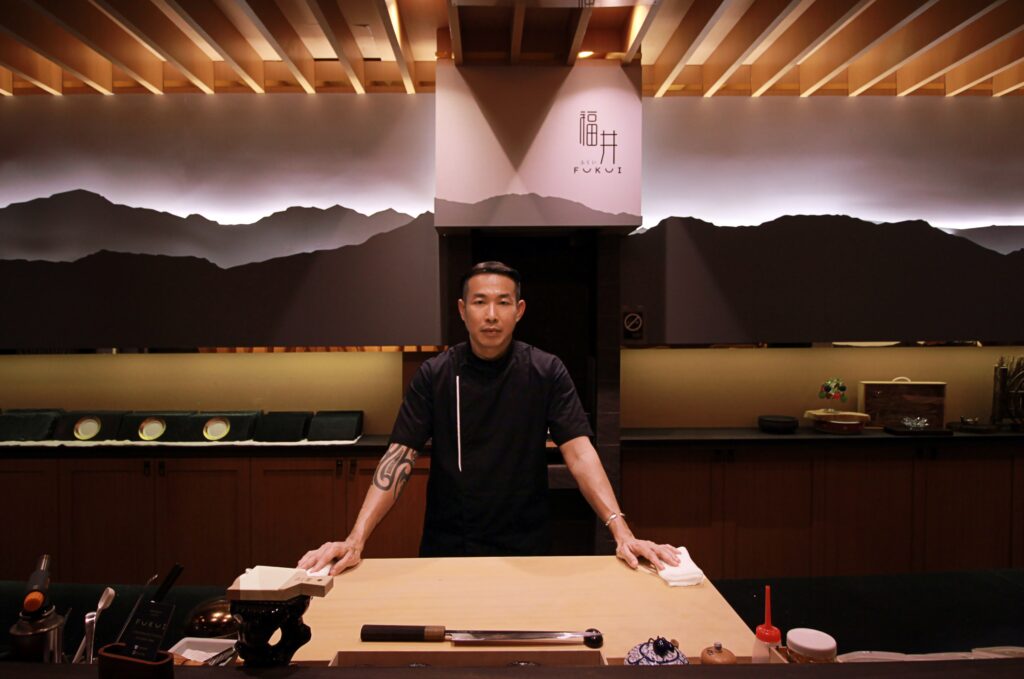 Fukui appeals to your soft spot for Japanese food, and at various price points, so that there is always a reason to satisfy your craving, whether it's a quick meal or an indulgent dinner. But the fixed constant to expect at this cosy and stylish newcomer to the vibrant Mohammed Sultan area is the emphasis on premium seasonal produce, flown in directly from Tokyo's Toyosu Market, Saga Prefecture and Hokkaido three times a week.
Headed by home-grown Chef Nick Pa'an, who trained under Santaro-san, a pioneer in Singapore's Japanese restaurant scene, expect to be treated to a seasonal menu that brings out the nuances of the produce whether it's sashimi, tataki, agemono, ninomo or yakiniku. Chef Pa'an's knowledge on Japanese fish varietals and skills in knife work see him focusing on the details that go into the prep work of each seafood course, which is presented simply to allow the natural flavours to shine through.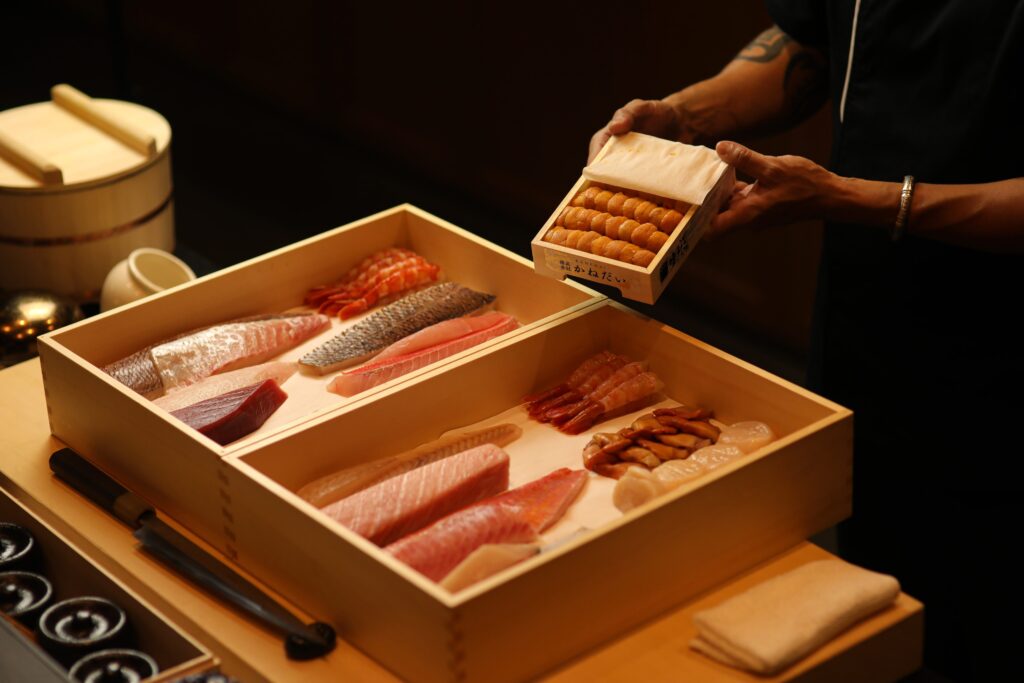 Fukui makes its presence felt on the bustling stretch of restaurants and bars at Mohammed Sultan, where a gentle geisha statue welcomes diners up the steps to the omakase restaurant styled like a modern ryokan. The 12-seater counter sushi counter in the main dining hall offers an up-close dining experience with the chef, while two private dining rooms afford an intimate setting for groups. It's a comfortable sanctuary that is relaxing yet convivial, made lively by regular diners who have a connection with the chef and who obviously enjoy his dishes, as seen on the night of our tasting where a group of happy bankers were ordering the best dishes and whiskies.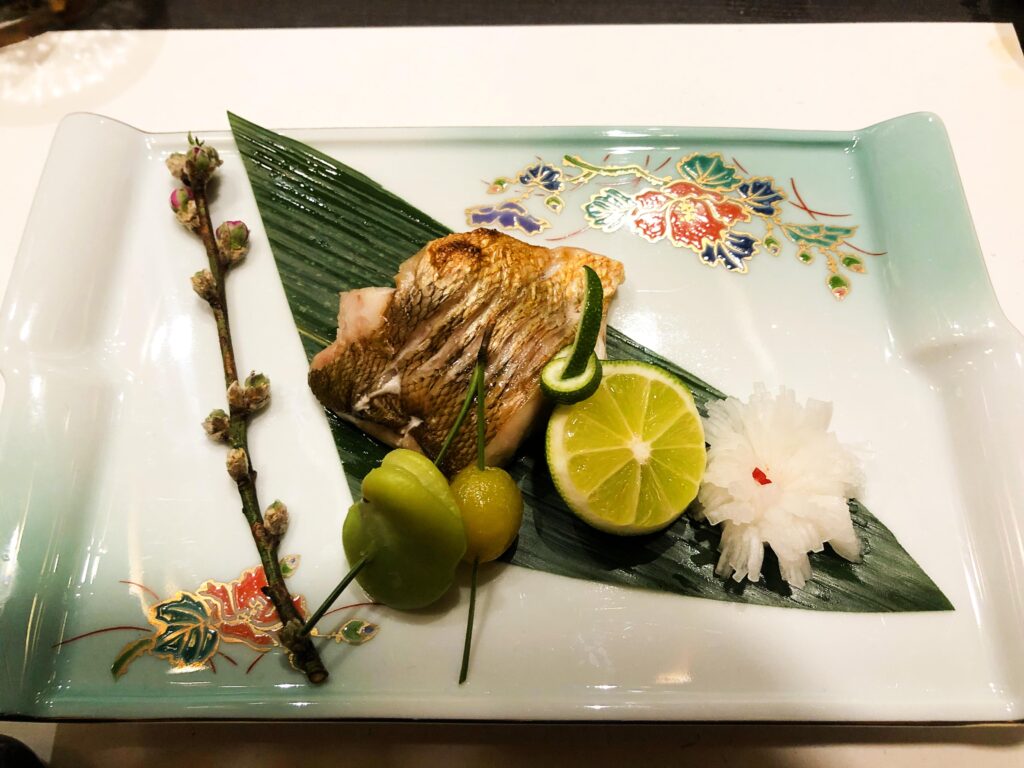 Chef Pa'an took to his stage with a quiet assuredness and focus on prepping his ingredients, from easing the natural oils out of ​sawara with ​warayaki (traditional straw fire cooking) to slicing the many fish varietals that were served during our 11-course Zen menu ($238). We started with a welcome drink of Kokuryu Junmai Ginjo sake and an appetiser of melt-in-the-mouth Hotaru ika with creamy egg yolk mousse balanced by a zesty ponzu sauce. His first fish of Spanish mackerel was expertly prepared by controlling a strong straw flame to impart a smoky fragrance to the fish, accentuated by the bold flavours of ikura, marinated garlic and black truffle.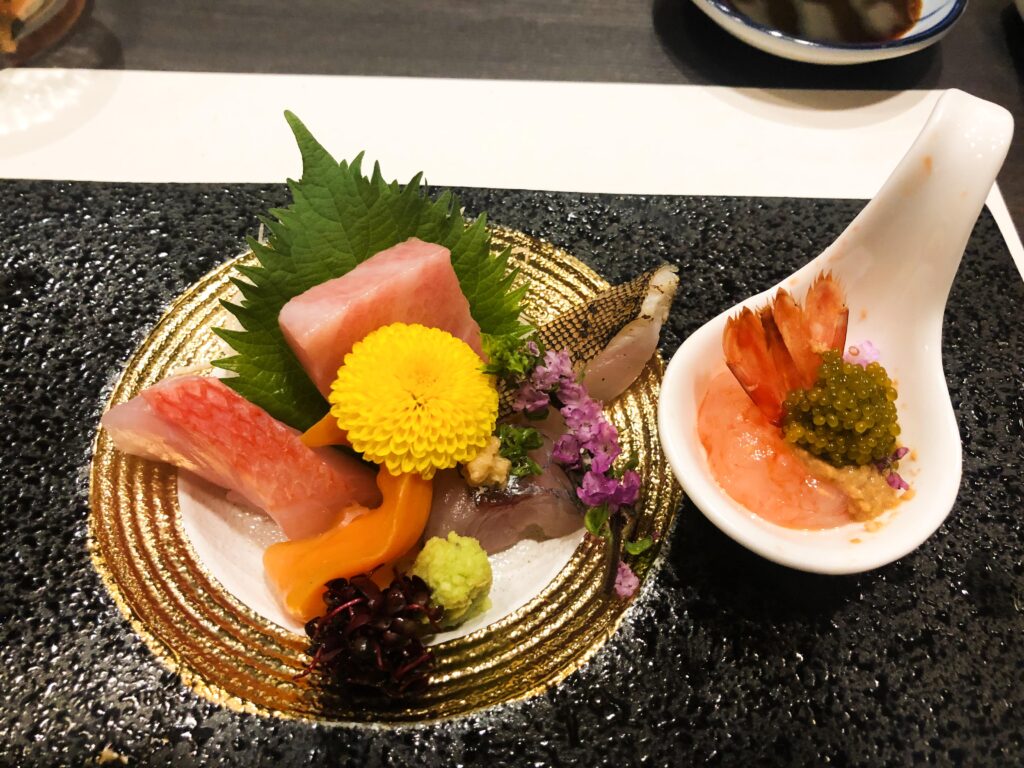 A highlight for me was the sashimi dish, which gave a wonderful contrast of textures and satisfying mouthfeels: the sweet Shima ebi with roe and creamy hepatopancreas was followed by unctuous Ootoro, succulent Torigai, delicate Tobiuo, rich Kinmedai, and the sweet and very rare Ainame. Just as satisfying was the grilled Mebaru contrasted with soramame, seasonal ginnan and refreshing house-pickled white radish. What hit home for me as well was the comforting Awabi dish, steamed for four hours in dashi broth and served with radish and edamame, brightened with a touch of yuzu zest.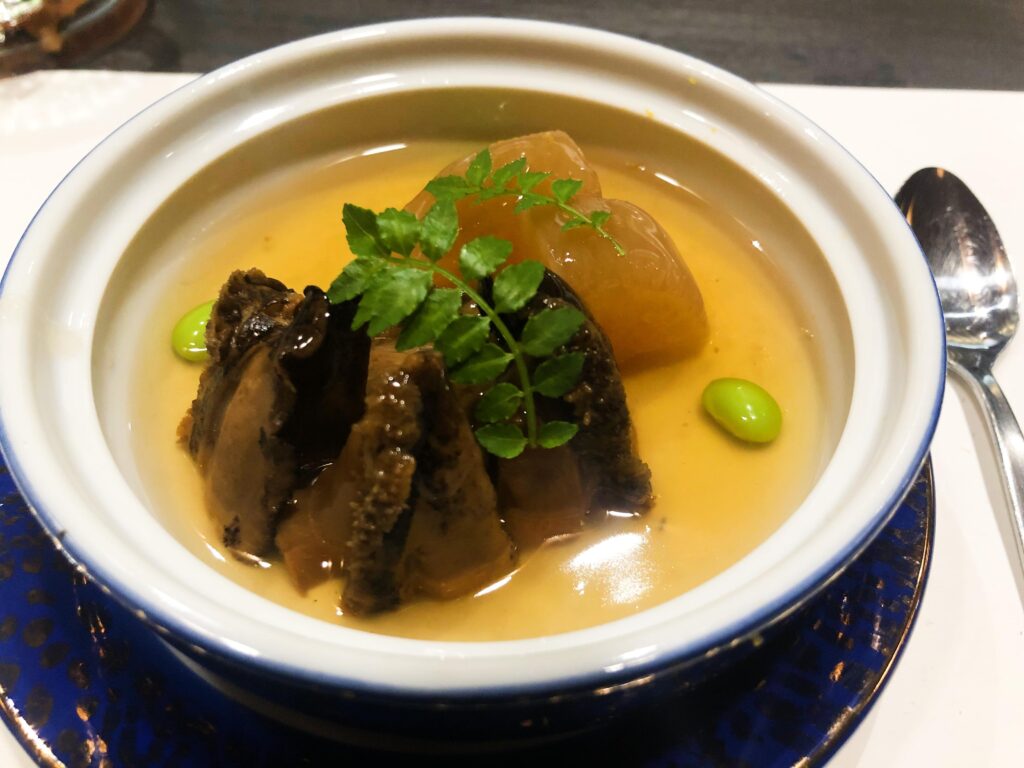 The sushi dishes, in addition to showcasing the best seafood in season, were given an extra savoury boost with Chef Pa'an's aged anago sauce, elevating his meaty Kanpachi with minced spring onion and truffle oil, fresh Sayori with grated ginger and spring onion, and sweet, springy Akagai with wasabi. Chef Pa'an's dishes resonated with me as he didn't try to be fancy; he concentrated on simple, detailed touches that brought out the quality of his produce and intensity of their flavours.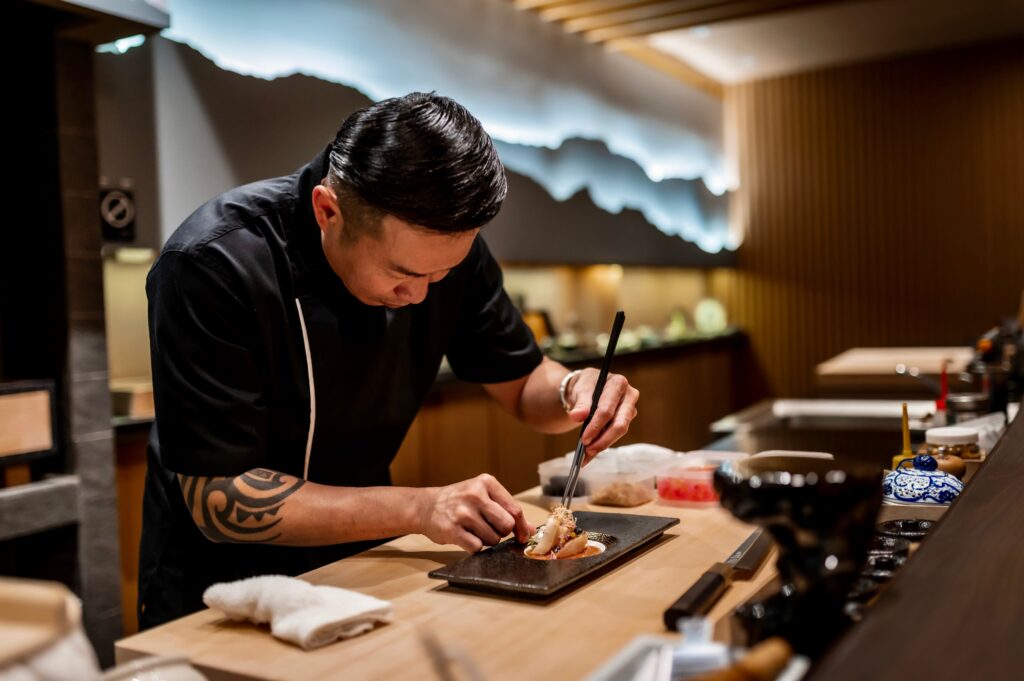 Launched by founders Eugenia and Emilia Tan who cut their teeth managing their first restaurant Kyuubei Izakaya, Fukui reflects their love for Japan and the genuine omotenashi concept of hospitality. It has become a regular meeting place for diners to feel right at home in an ambience that is casual and at the same time evocative of the kind of refinement one expects from a fine Japanese restaurant.
From a six-course meal at $88 to the 13-course Fukui menu at $338, there are nine menus available for selection. Lunch starts from $88 for six courses and dinner starts from $188 for seven courses.
Fukui. 25 Mohamed Sultan Road. Tel: 6509 0909. Email: hello@fukui.sg
SHARE