Bonding over Singapore heritage food
· 5 April 2021
·
Dining
Chef Damian D'Silva continues the Singapore heritage story with new classics at Restaurant Kin.
The narrative continues…and like a much-anticipated drama series that one has to follow no matter what, we follow Chef Damian D'Silva's next season of his popular series revolving around Singapore's heritage food (not just hawker food) and the multifaceted histories and cultures that make up more than the sum of its parts. From the more casual and unassuming settings at Immigrant and Folklore, Chef Damian started his new season at the posh address occupied by members-only Straits Clan. Together with partner The Lo & Behold Group, Restaurant Kin opened in 2019 and welcomed Chef Damian's loyal following with a casual-elegant dining experience that rightly recognises the sophistication of his dishes and the time and effort it takes to patiently coax out the nuances of those intense flavours we so love.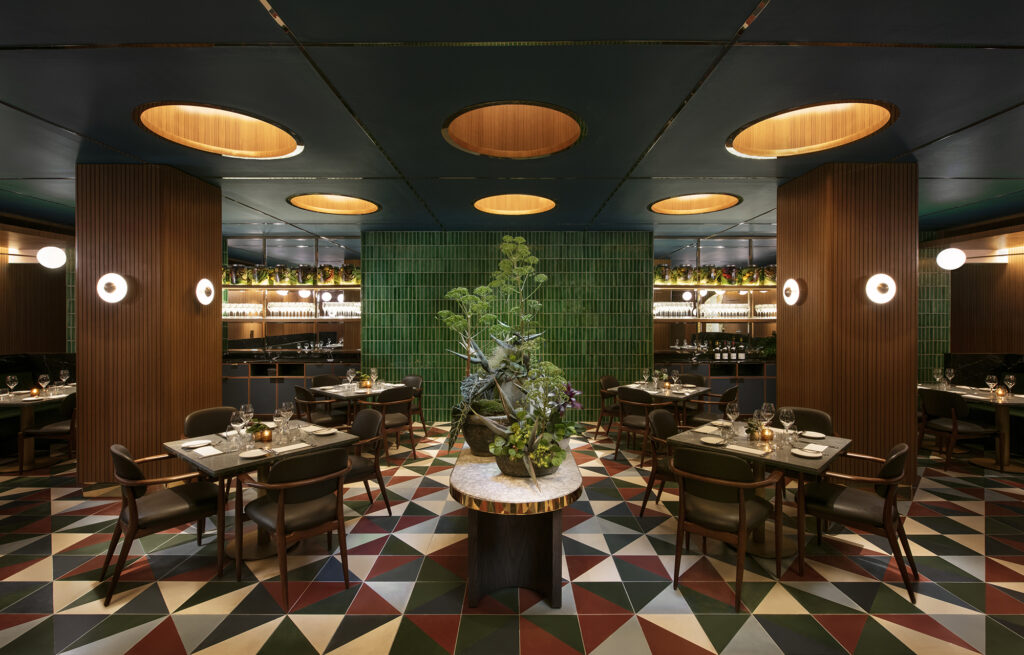 Located on the lobby level of Straits Clan, which is open to the public, Chef Damian continues his role as a culinary historian with a mission to keep alive the treasured recipes of past generations. But for someone who digs so deeply into the past, his food remains current and ingrained in today's society. It continues to provide the linkway that brings together various cultures and multi-generations to the table to indulge in homely hearty fare. And at Straits Clan, the diners adjourning to his tables include the thinkers and innovators of our society, an ideal hot spot for Chef Damian to serve up delish and contemplative dishes from 100-year-old recipes as well as collaborating with young chefs to create locally-inspired recipes that take the culinary narrative to a new level.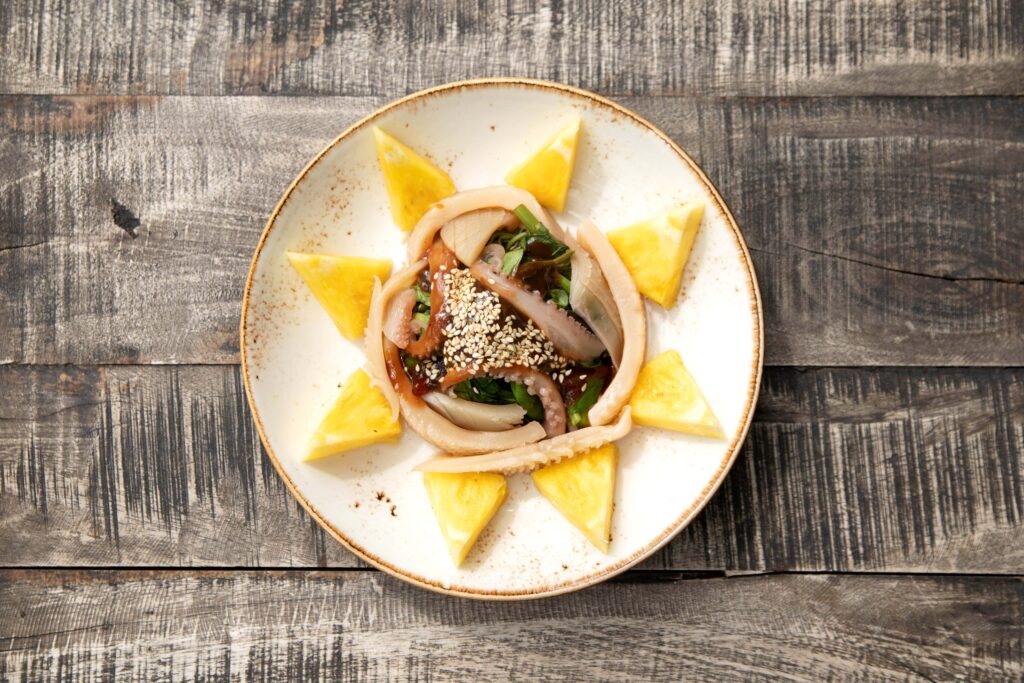 Restaurant Kin recently presented a selection of new classics that won the hearts and stomaches of everyone at our tasting session. Starting with the Cuttlefish Kang Kong, our palates were teased by the well-balanced sweet and sour sauce of fermented shrimp paste, plum sauce and calamansi, with the refreshing acidity of honey pineapples to round off those moreish bites. The Nangka Rendang was another dish that wowed us with its bold flavours and great texture from young jackfruit slow-braised for seven hours in a fragrant 15-spice masala coconut gravy. Cooked Indonesian-style, this vegetarian rendang may be over 50 years old, but it most certainly has its place amidst the current trend of "plant-based proteins" and "alternative meats" that have been headlining product launches in the market. This dish won over meat lovers at the table with its satisfying mouthfeel.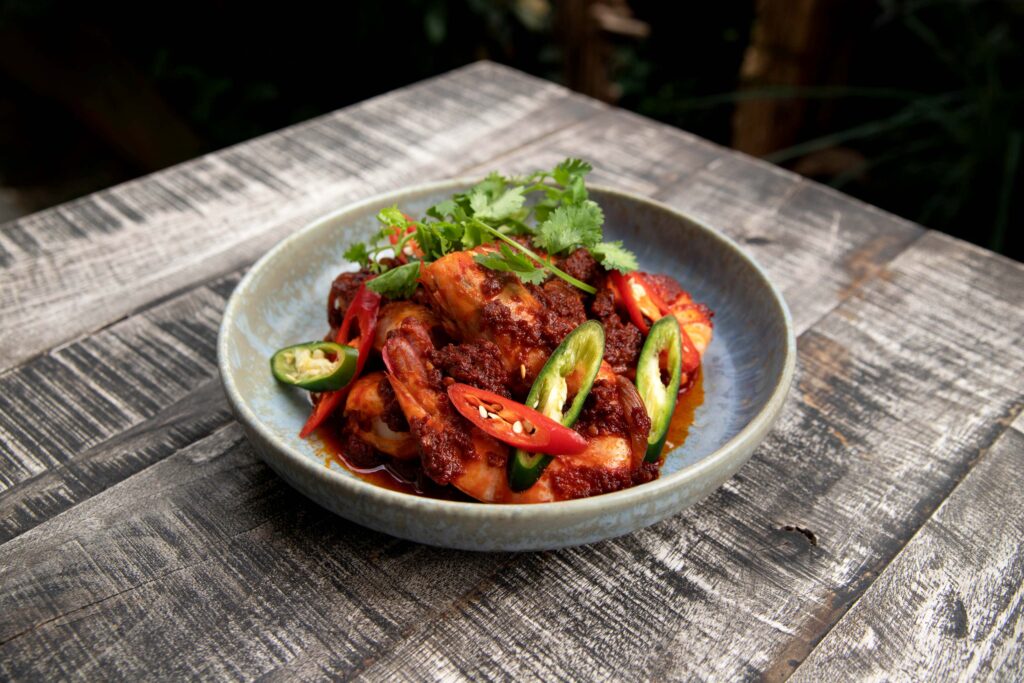 The King Prawn with Dry Sambal is a rare version derived from a 100-year-old Malay recipe of Indonesian heritage, made of fresh prawns fried in sambal made entirely from stone-ground dried chillis finished with assam. The result was a smooth and elegant piquant sambal that gently cooked the prawns in its rich sauce. Another century-old recipe that impressed with its sophistication is the Daging Sambal Hijau, made of striploin beef lovingly marinated with cumin, coriander, fennel, oil and salt for 24 hours. The heat from the green chilli sambal was just right, made delicately with green chilli, buah keras and shallots before adding in the marinated beef, garnished with fresh green chilli slices for a crisp bite.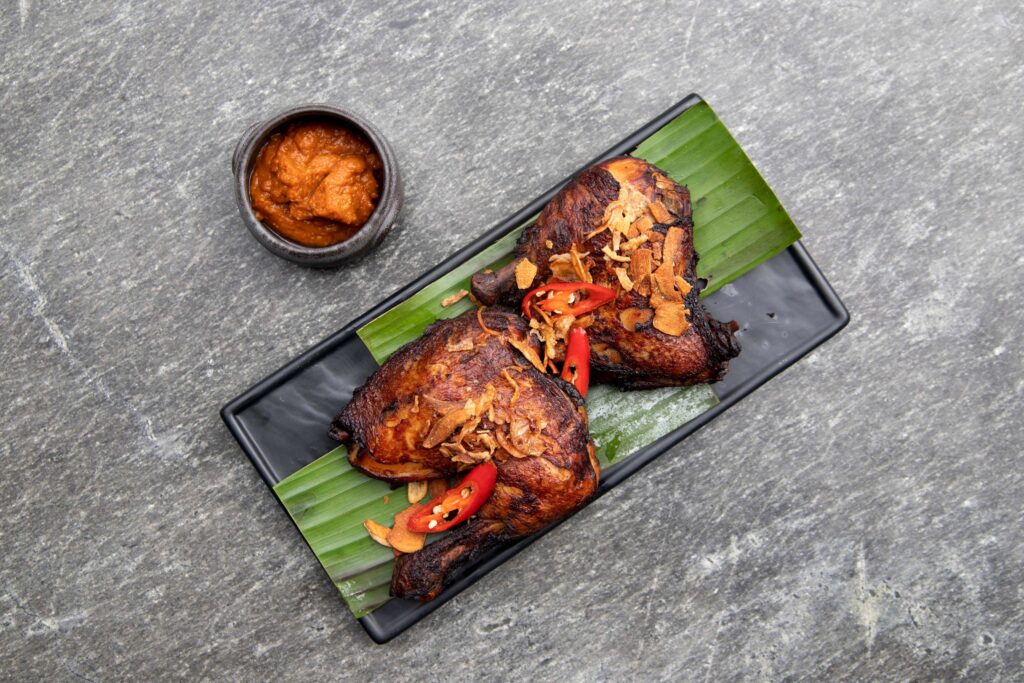 The Ayam Kalasan, a juicy chicken thigh slow-simmered in coconut water, candlenut, lemongrass and blue ginger, then deep fried and served with sambal left a deep impression on the taste buds. But the highlight, which I left to the end to savour, was the incomparable all-time favourite Pork Knuckle Debal, which was truly melt in the mouth and offered heavenly bites of savoury goodness. Chef Damian presents this classic spicy stew using roast pork, smoked pork knuckle and potatoes.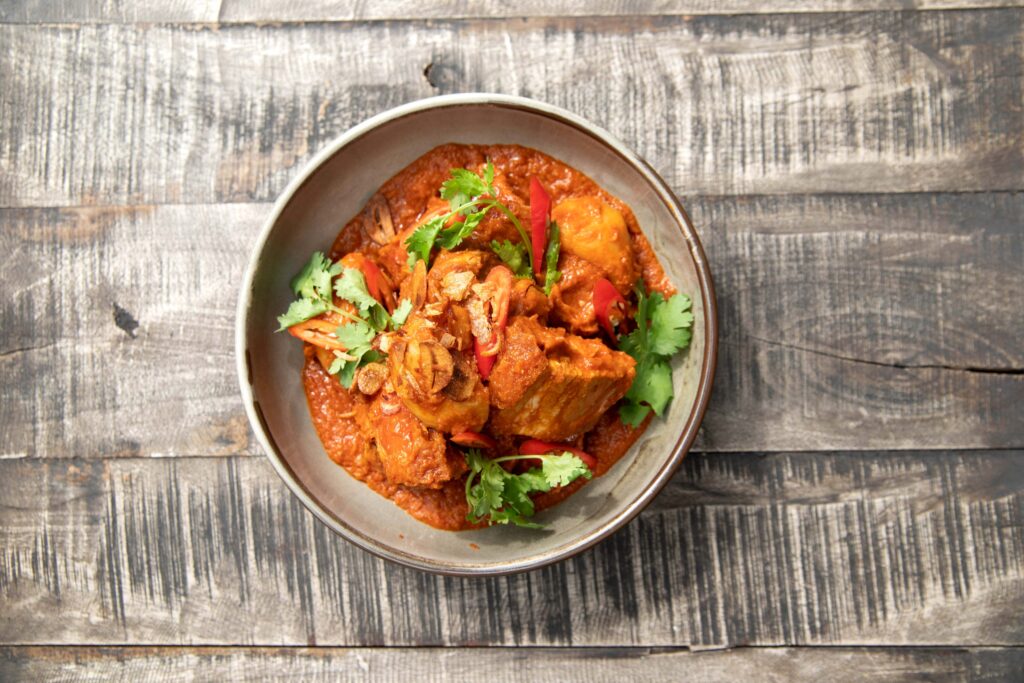 End the meal with the Kueh Platter, an assortment of freshly made kuehs that changes daily. It hit all the right notes in taste and texture, and once you've had it, you will find it hard to go back to the usual store-bought ones.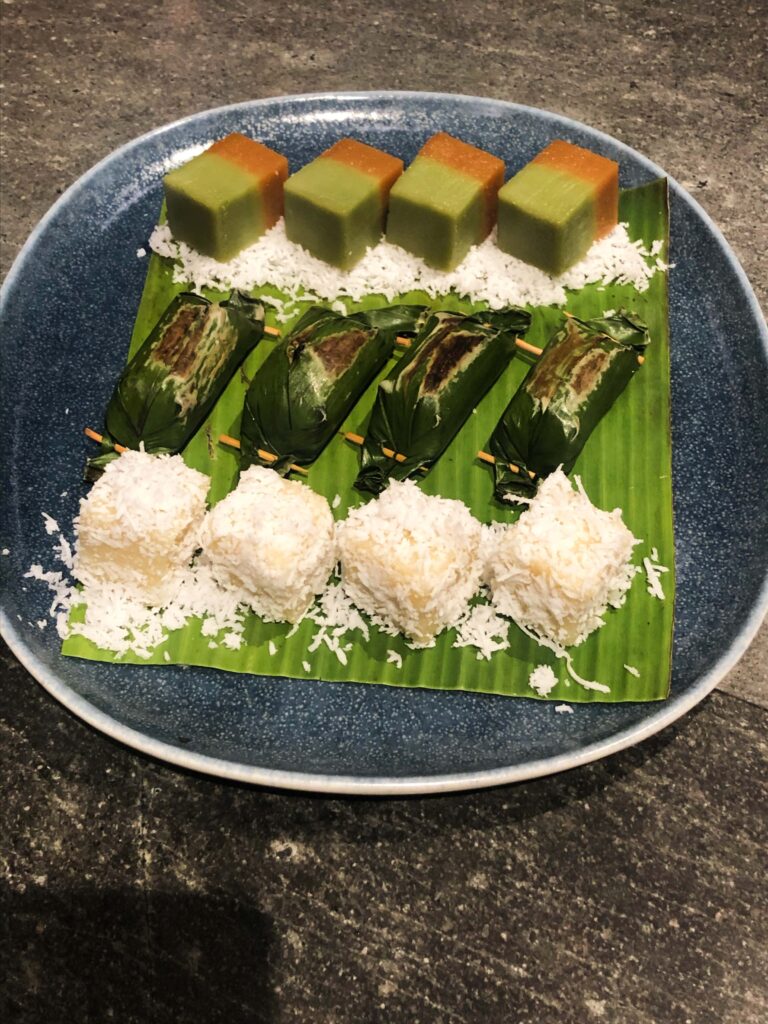 The dining experience at Restaurant Kin is incomplete without a pairing of a few cocktails to go with the fiery dishes. The locally-inspired cocktail menu of creative options will pique the palate, starting with the Chilli Padi, a tequila-based drink mixed with calamansi and green and red chilli padi; or the Jamu, which hits you with rum, ginger, turmeric, black pepper and lime. A less intense option to try is the Mugicha Highball, a concoction of roasted barley kombucha, Japanese whiskey and shiso to whet the appetite for more.
31 Bukit Pasoh Rd. Tel: 6320 9180. Online: restaurant-kin.com
SHARE