The best of old- and new-world European classics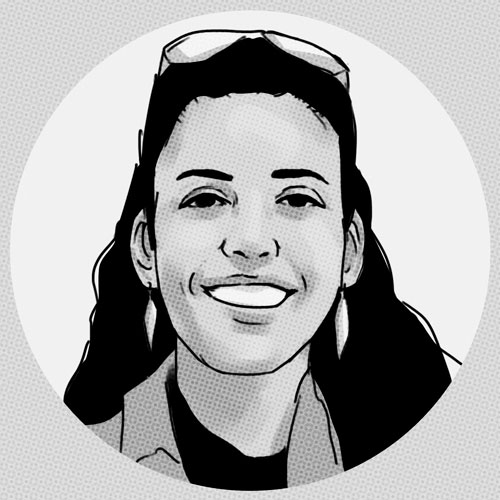 · 29 March 2021
·
Dining
Embark on a culinary journey of classic European inspirations with evolved flavours at Tablescape.
Dressed in neo-classical interiors, Tablescape's old-world charm contrasts with modern vibes, evident in its latest menu which embraces the best of old- and new-world classics. Its culinary focus pays tribute to the restaurant's European concept of serving hearty, comforting modern European dishes, all beautifully presented.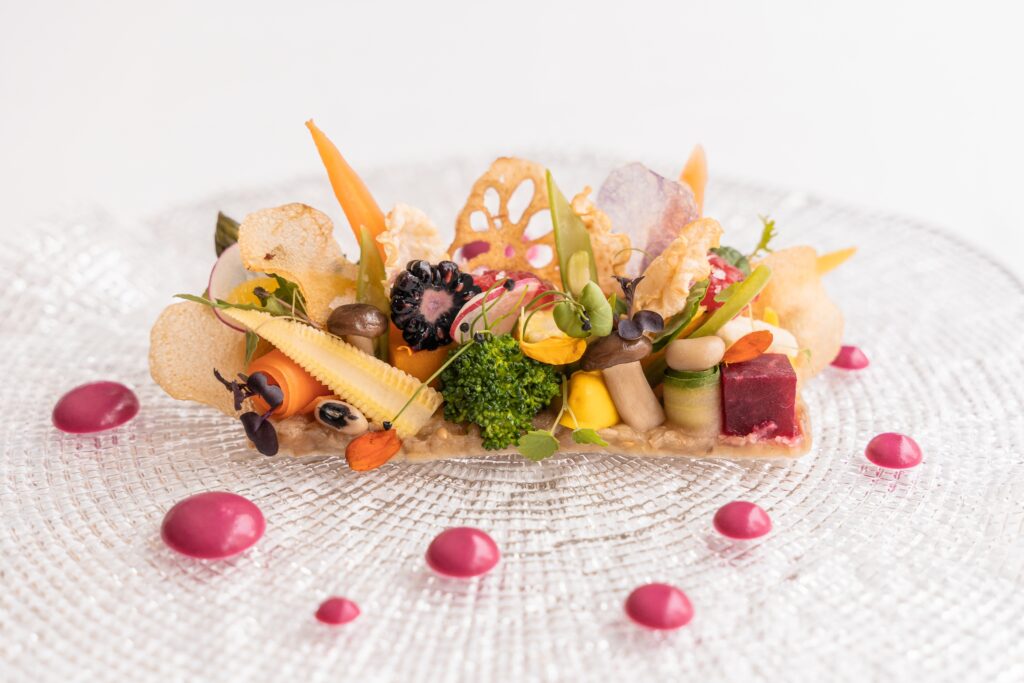 Some of Sous Chef Ethan Tang's must-try dishes include the Botanic Garden ($26), inspired by Singapore's very own UNESCO heritage namesake. The striking spectrum of colours in this plant-focused dish deliver an unexpected mix of flavours and textures inspiration, starting with the smoky, charcoal-grilled aubergine forming the base of the dish. The vegetables are drizzled over with a housemade Secret Dressing comprising olive oil, pommery mustard, raspberry vinaigrette and white onion. Chef recommends pairing the dish with slightly salted Lapsang Souchong tea, to enhance the smokier notes of the Botanic Garden's medley of fruits and vegetables.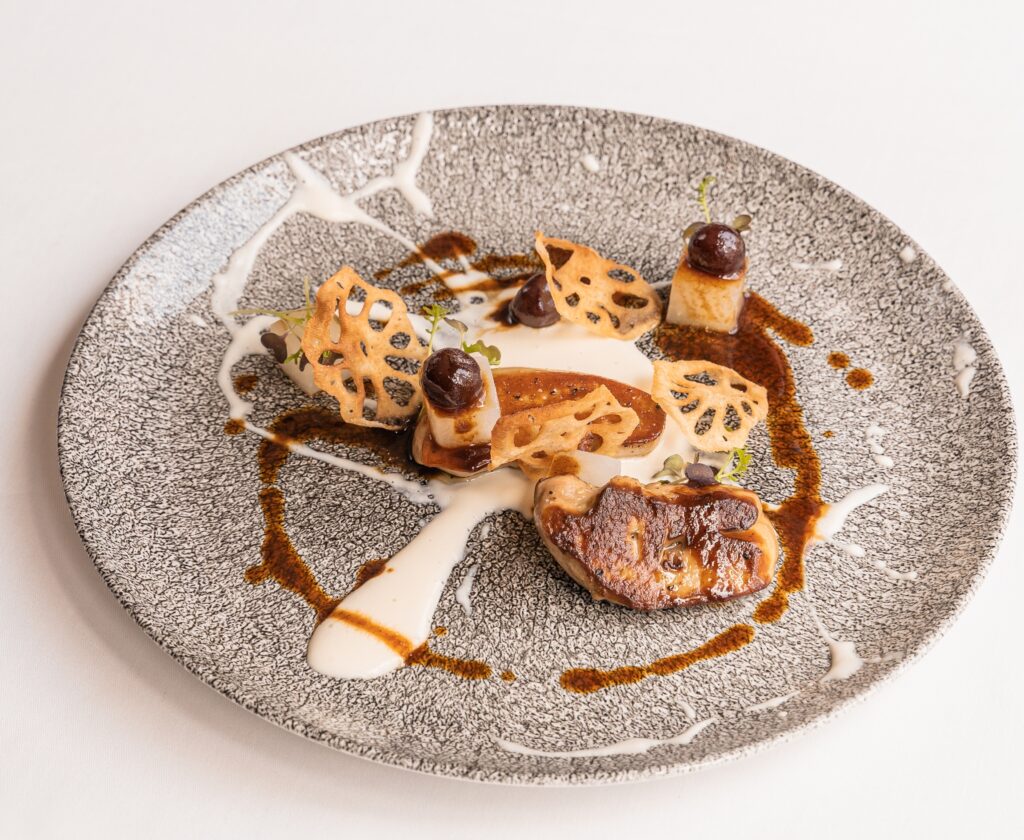 Tang's rendition of Foie Gras ($28) pays tribute to the Asian penchant for adding fruity sweetness to a dish. Boozy wild cherries preserved in their own juice and alcohol both complement and balance the rich duck liver, balanced with the mild sweetness of homemade daikon cream.
Staying with the European theme, Zucchini Soup ($24) showcases the versatility of the humble green as it is served atop crunchy zucchini cubes, and balanced with a whole steamed zucchini flower, stuffed with ricotta.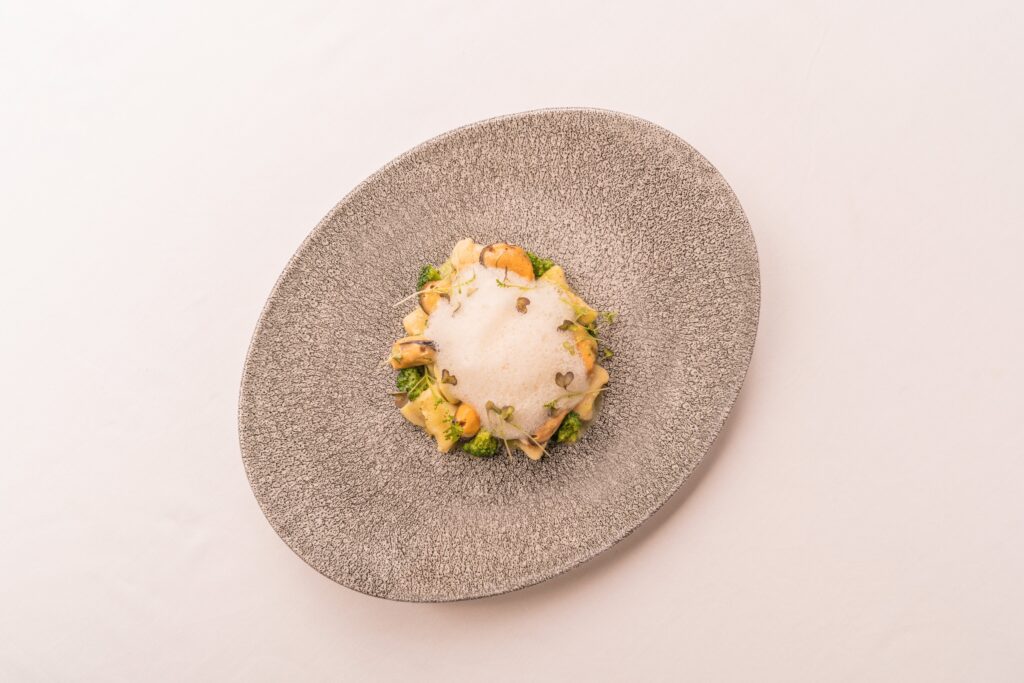 Showing off the versatility of good quality produce is Tablescape's version of classic Gnocchi ($28), with a 75:25 potato to Parmesan cheese ration, done in a classic Italian style but completed with broccoli and mussels, a zingy wasabi foam made together with anchovies and fish stock balances out the dish, evoking oceanic umami. We especially liked the fact that the dish uses practically no salt, drawing the savoury notes from the seafood trio.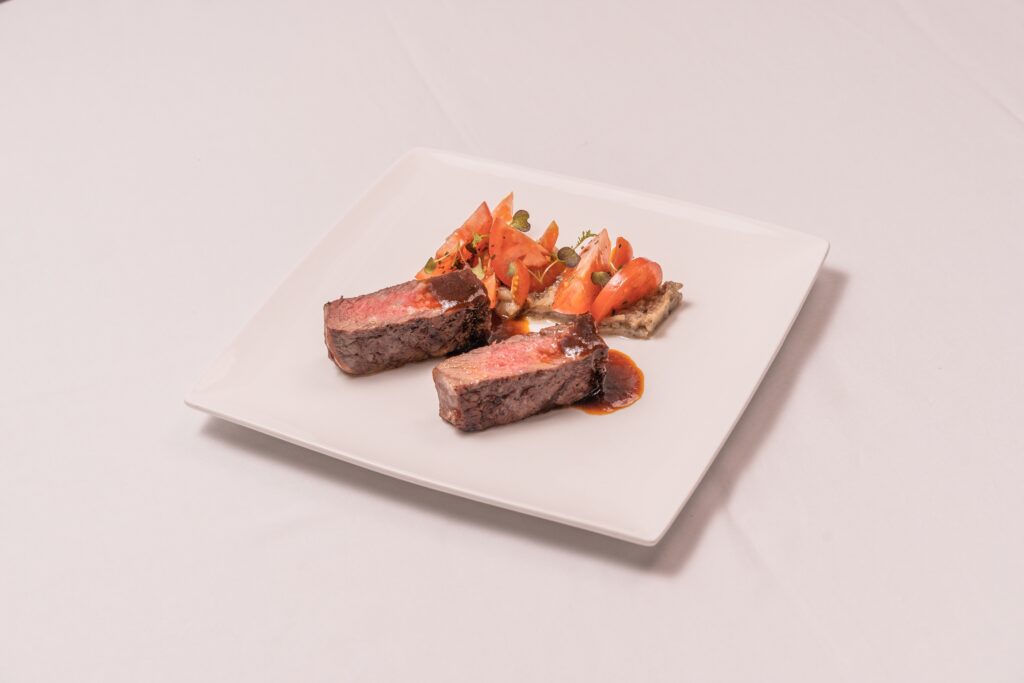 We also recommend the minimalist Wagyu Beef ($68), featuring Josper-grilled Australian Sanchoku Wagyu striploin with a 5-6 marbling, seasoned simply with salt and just grilled to highlight the beef's quality. The rich meat is served with a side of chargrilled aubergine, and fresh tomatoes seasoned with extra virgin olive oil and dried oregano.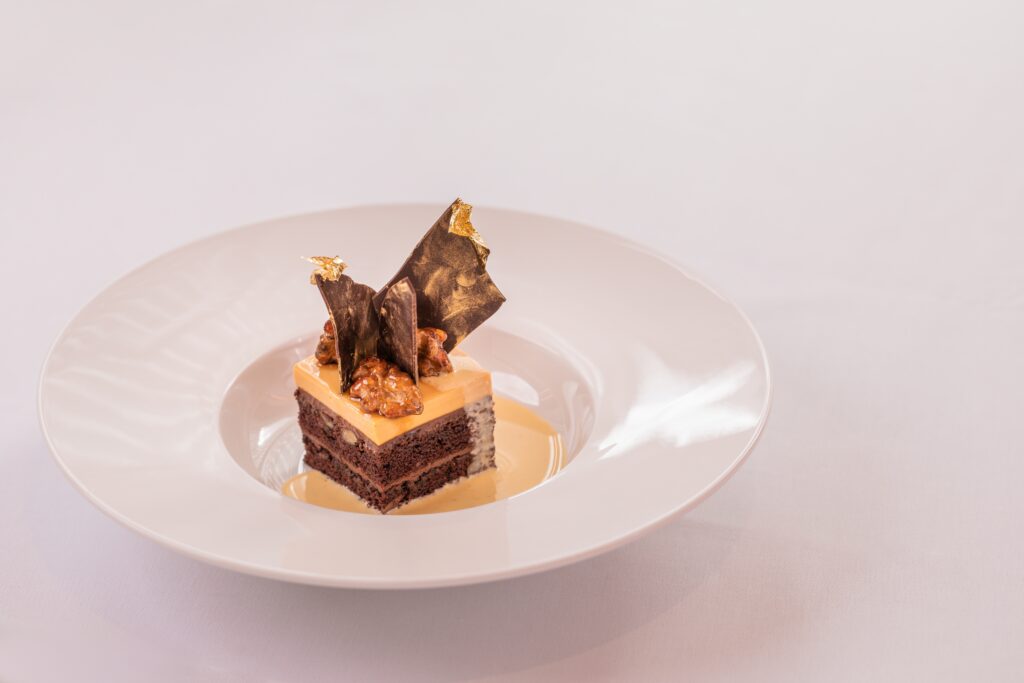 Finally, end on a classic dessert such as Chocolate ($14) for a rich Valrhona chocolate and caramel cake complemented by homemade cardamom-infused-in-crème Anglaise sauce, peppered with walnuts for crunch.
Three-course Business Set Lunch ($29++); or choose Dinner Degustation Menus ($88++/four-course; $108++/six-course; $128++/eight-course).
Level 3, 10 Coleman Street, Grand Park City Hall, Singapore 179809. Tel: 6432 5566
SHARE