Taking the art of Tonkatsu to a higher level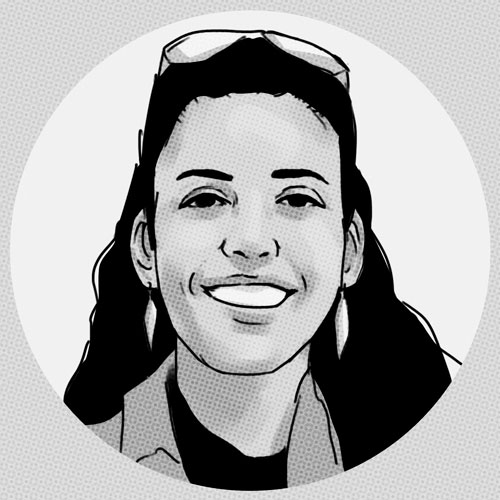 · 30 March 2021
·
Dining
Singapore's first master of Tonkatsu, Chef Tan-San serves up affordable and authentic food at Hajime.
Located at myVillage in Serangoon Gardens and Thomson Plaza, the popular neighbourhood eatery Hajime (short for Hajimemashite, Japanese for 'beginning or nice to meet you') truly embodies the restaurant's philosophy that all good things, coupled with warm service, begin at the restaurant.
Hajime, Singapore's popular Tonkatsu and ramen house, is the brainchild of Chef Tan-San, who left Singapore in 1991 to master the art of authentic Tonkatsu in Japan and returned back home to realise his dream 40 years in the making, as the country's very first Tonkatsu chef, helming the kitchen of the first Tonkatsu Specialty Restaurant chain in Singapore, (the now defunct) Tonkichi at Boat Quay. Chef Tan-San then went on to open Tampopo at Liang Court in 2004, before opening Hajime in Serangoon Gardens in 2015, and the outlet in Thomson Plaza in late 2019.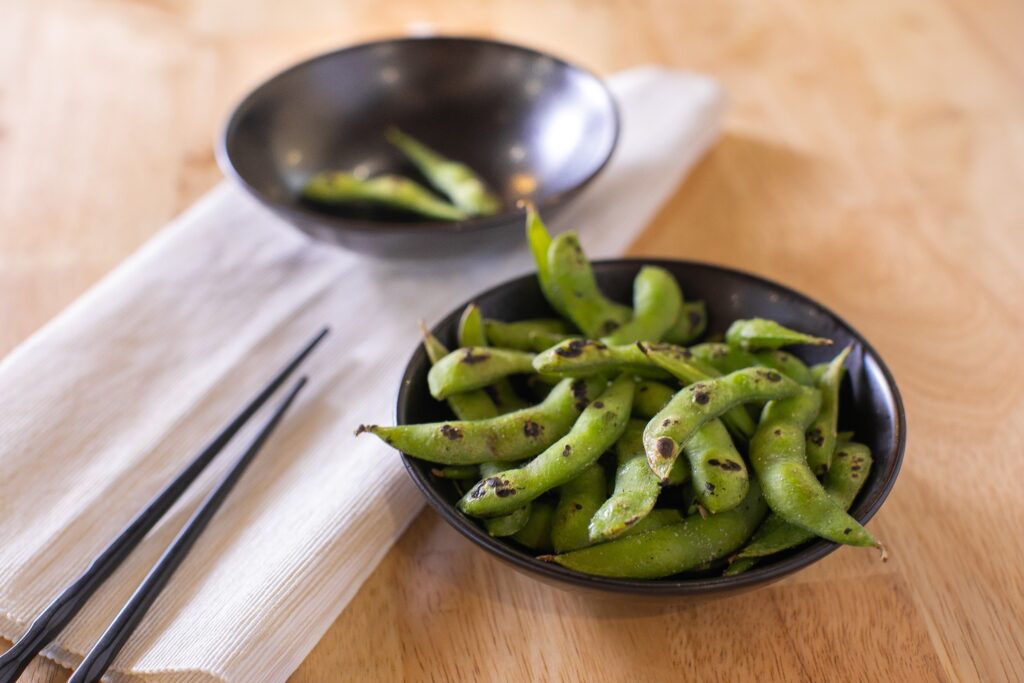 A long-standing figure in the culinary world with more than 25 years of experience, Chef Tan-San's journey originally started out as a butcher, but his passion for Japanese cuisine finally led him to start Hajime Tonkatsu & Ramen. Remaining true to his vision of serving only the best quality, value-for-money Japanese cuisine possible, all dishes at Hajime are priced affordably under $25. Chef Tan-San's reputation for serving the best quality produce only is testament to his passion and vision for his craft. Running operations and front of the house is Chef Tan-San's son-in-law and Managing Director, Ng Soon Hui, who seamlessly ensures a smooth operation and warm, friendly service at both locations, much like a cosy family-style affair.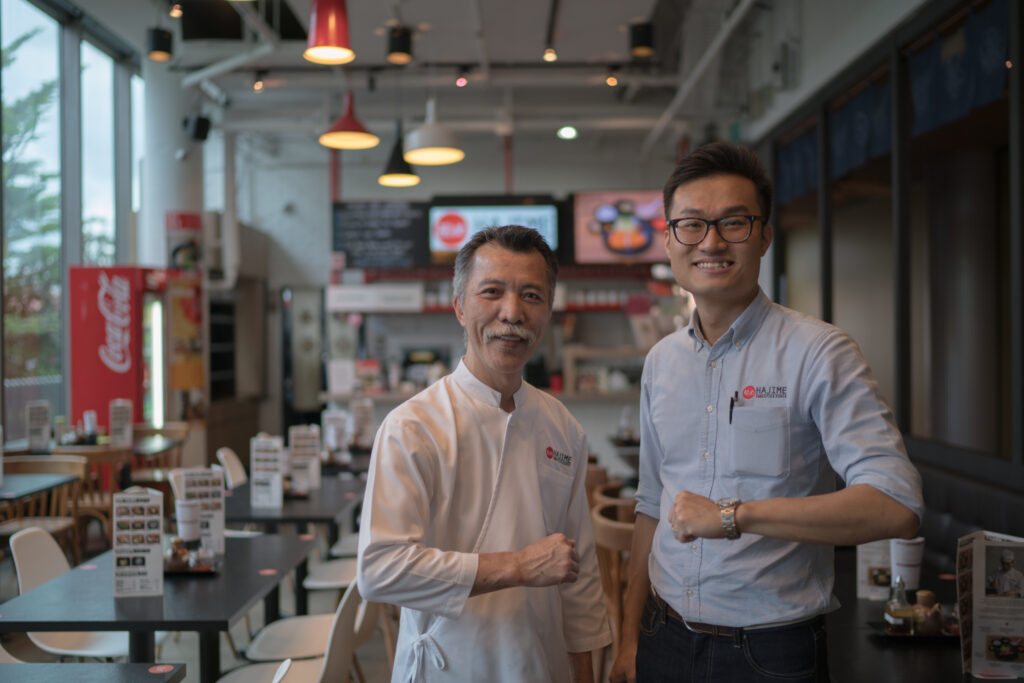 Some of Hajime's signature dishes include:
Premium Pork Loin ($22.90) – A crowd favourite for sure, this Tonkatsu set features the premium cut of the juicy and tender Japanese Air Flown Yongenton Pork that is tenderised and breaded to order. The set comes with free-flow rice from Niigata, famed for growing in pristine waters from melting snow; house-made pickles; and 12-hour tonjiru soup prepared using tonkotsu broth, carrots, radish, burdock roots, konnyaku (Japanese yam jelly) and fresh yuzu.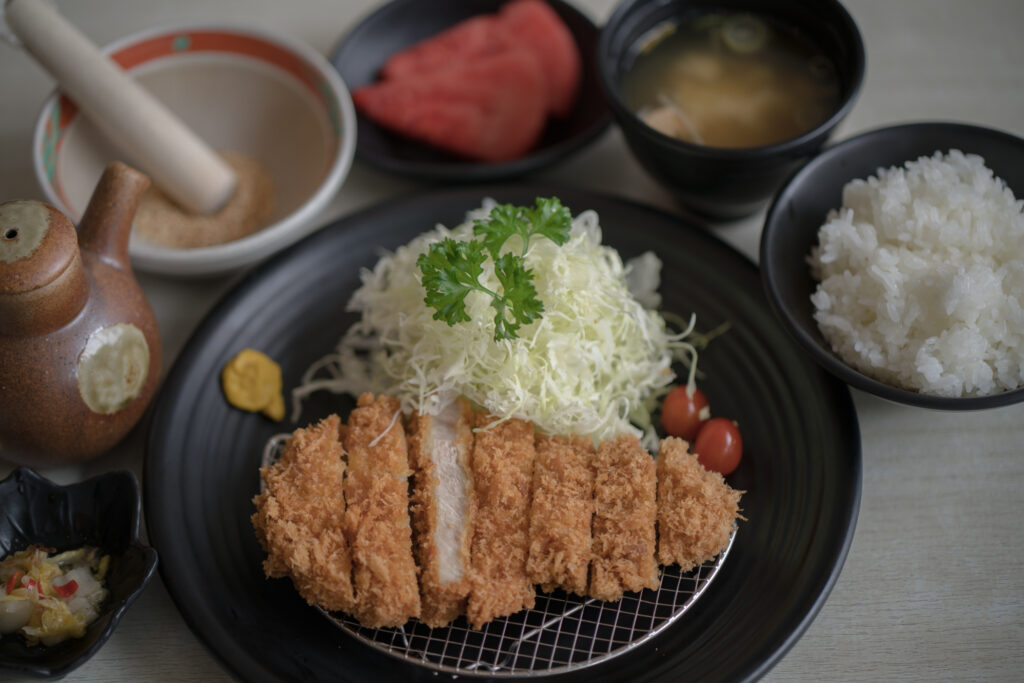 Mazesoba ($13.50) – Newest on the menu and launched after months of research and development, the Mazesoba comprises nama noodles served with housemade Mazesoba sauce mixed with tender Japanese minced pork, completed with an onsen-style panko egg, crispy lotus chips, burdock and crunchy kakiage for contrasting textures. "We have a local Japanese supplier who mills and makes fresh noodles specifically to our requirements using Japanese flour," shares Chef Tan-San.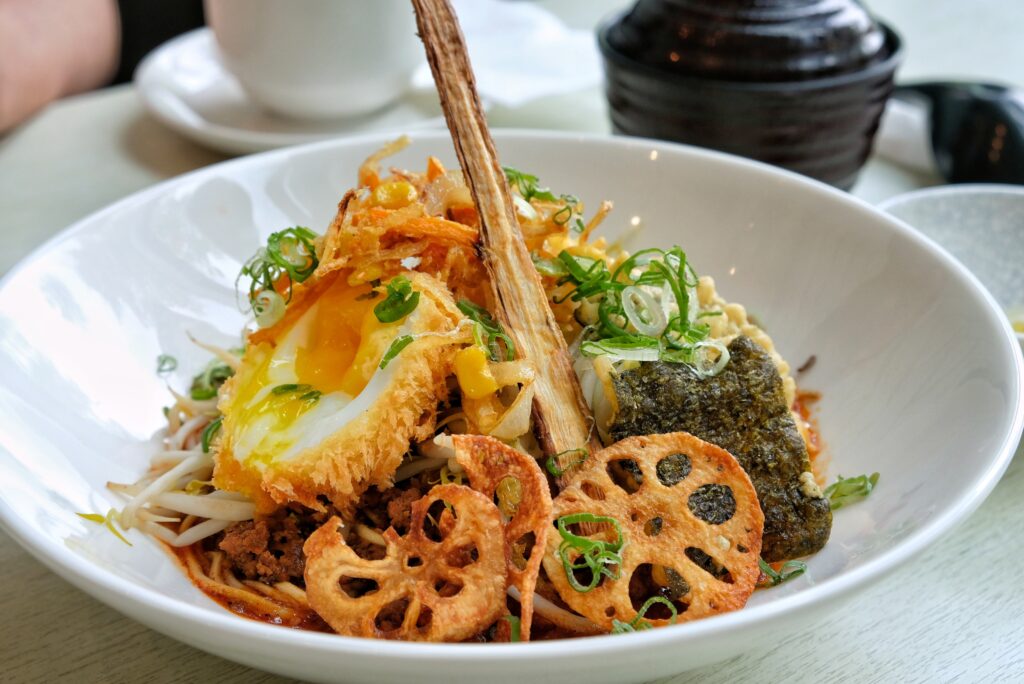 Ebi Fry Ramen ($17.50) – A hearty bowl of loin rib chashu, nama noodles and freshly-battered ebi fry come together with Hajime's signature 12-hour Tonkotsu broth that is infused with Sakura Ebi paste for a deeply-flavoured umami soup base.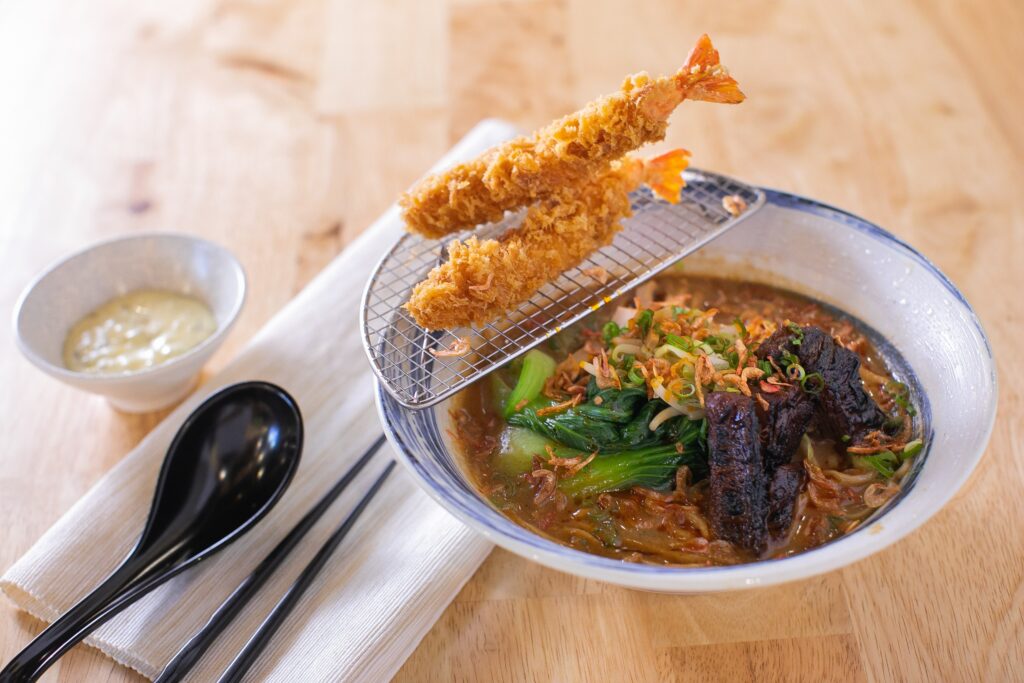 We spoke to Chef Tan-San to learn more about his incredible journey till date:
Why do you think Tonkatsu was unknown in Singapore until you started it?
Chef Tan-San: 30 years ago, Japanese cuisine & restaurants were not common or popular. Also the Japanese ingredients were also hard to find and import into Singapore. But back then in Japan, Tonkatsu was everywhere, like a staple food for everyone, similar to chicken rice here. This has changed over the years as the Japanese started coming to Singapore, popularising the Japanese F&B scene today.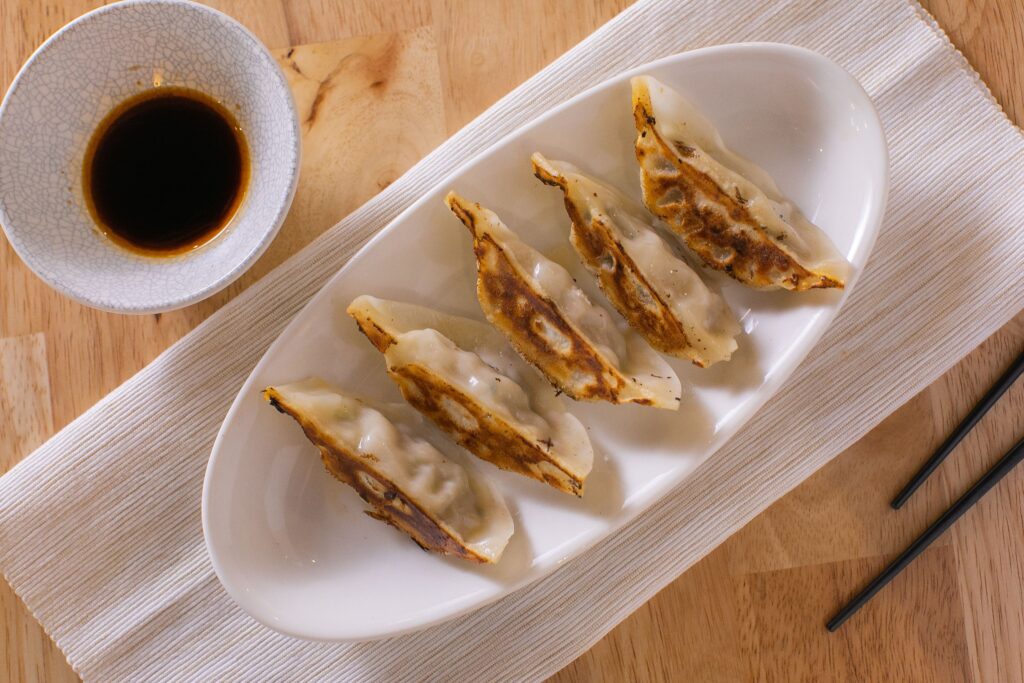 You have a very strong reputation for your high quality standards. What are some things that are absolutely non-negotiables for you, despite 'Tonkatsu' being so widely available in town now?
Chef Tan-San: Firstly, I think it is important that we do not cut corners when it comes to ingredients and techniques. The attitude and the heart of our kitchen crew is of high importance. When hiring, we look for attitude first as skills can be trained later.
Even if this philosophy means higher food and labour costs, we do not believe in compromising on the quality of the ingredients and procedure that goes into every piece of Tonkatsu. We also don't believe in "good enough". In our restaurant, we are constantly looking for ways to improve every aspect of our craft. All our sauces are made in-house, and we constantly refine and improve it. A good example is our Tonkatsu sauce. Since we started 5 years ago, we have enhanced the base sauce with red wine, mango chutney, tomato & Karashiko. My belief is that so long as there are ways to improve, I will try, even if it does not seem to be very significant.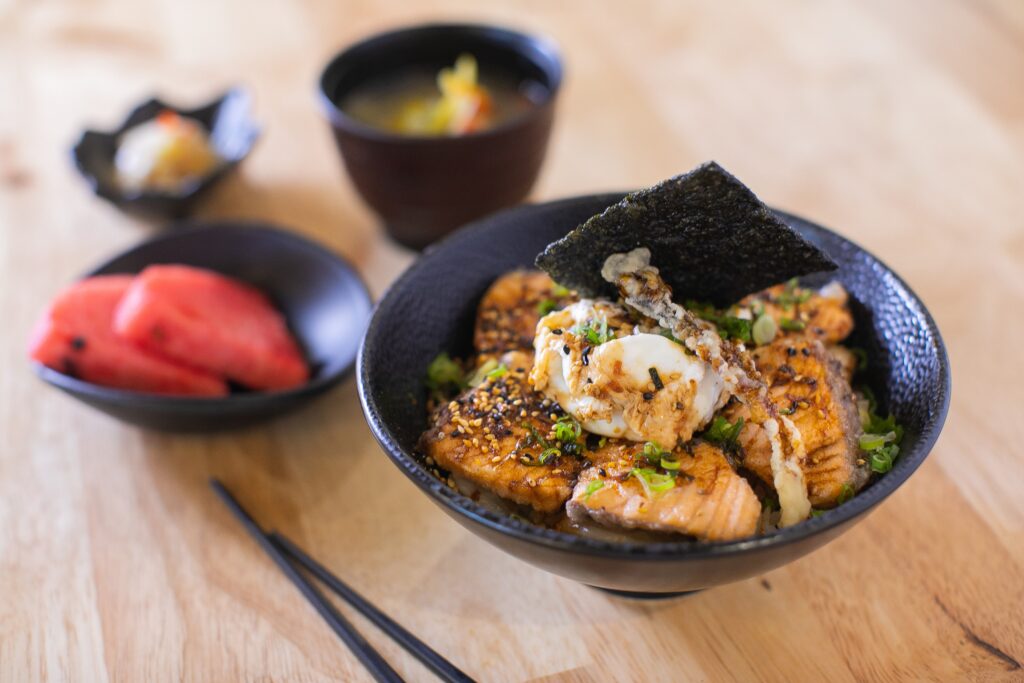 As a trained butcher and Chinese chef, why Tonkatsu?
Chef Tan-San: It was an arranged stint to train in Japan that lead to this 30 year journey with Tonkatsu. Though I started out in a Hainanese kitchen, I progressed to a Western kitchen at International Hotels, where I excelled in Butchery skills, and was subsequently handpicked to learn the art of Tonkatsu in Japan.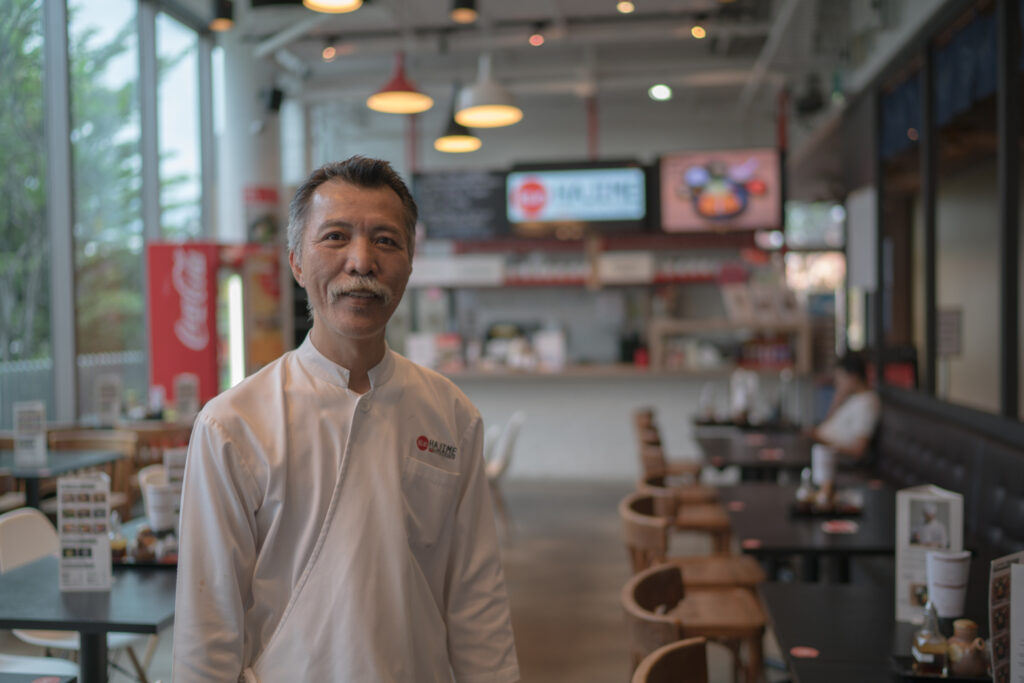 What is key to making good Tonkatsu?
Chef Tan-San: Quality ingredients are a must. We import our meat & panko (breadcrumbs) from Japan. Good oil, like the premium soya bean oil we use, is also important. Our breading technique ensures the meat and breading don't separate; while our frying technique involves taking the meat out at 90% doneness so as not to not to over-fry it. We also have a post-frying process which allows us to get rid of the excess oil by letting it rest at an angle for a while before final cutting, vital for ensuring the Tonkatsu stays crispy while retaining the tenderness and juiciness of the meat.
Where do you source your high-quality Japanese pork from?
Chef Tan-San: This Japanese Pork is called Yongenton (aka "silky pork), "Yume no Daichi" which is from Hokkaido. This particular breed of pork has great marbling and tender fat which imparts a delicate sweetness. Hokkaido has great natural resources and is a perfect environment for pig-rearing under stress-free conditions, coupled with excellent feed using local produce. As Hokkaido is an island, it is able to better manage food safety and any possible contamination than its mainland counterpart. This actually translates to a higher cost price for us as compared to other pig farms in Japan, but it is worth it for our customers.
1 Maju Avenue, myVillage @ Serangoon Garden, #02-07/8/9, 556679. Tel: 6509 9952
301 Upper Thomson Rd, #01-110 Thomson Plaza, Singapore 574408. Tel: 6261 5602
SHARE