Japanese dining that defies tradition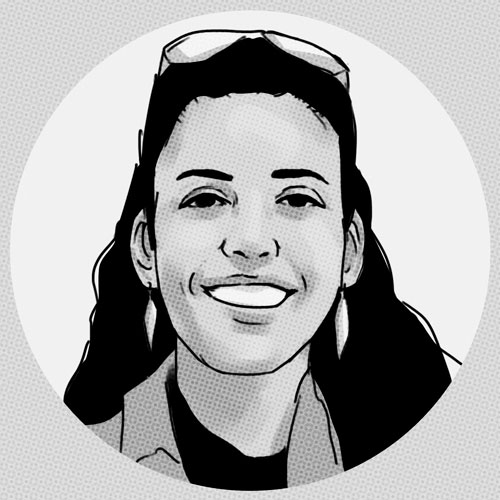 · 26 March 2021
·
Dining
After 10 years, the sumo becomes a geisha with Kinki Restaurant and Bar's daring new revamp.
Born May 2010, Kinki Restaurant + Bar introduced stunning waterfront views, graffiti-clad decor, funky cuisine, East-West drinks list and tradition-twisting seating choices to the experience of Japanese eating. Now 10 years later, Kinki starts a new chapter with an audacious revamp, thanks to Singapore-based interior design consultancy, Rockett Studio. Edgy, countercultural, urban-sophisticate with a punk-chic aesthetic, it is a place of vibes and flavours with a new Japanese icon – the geisha.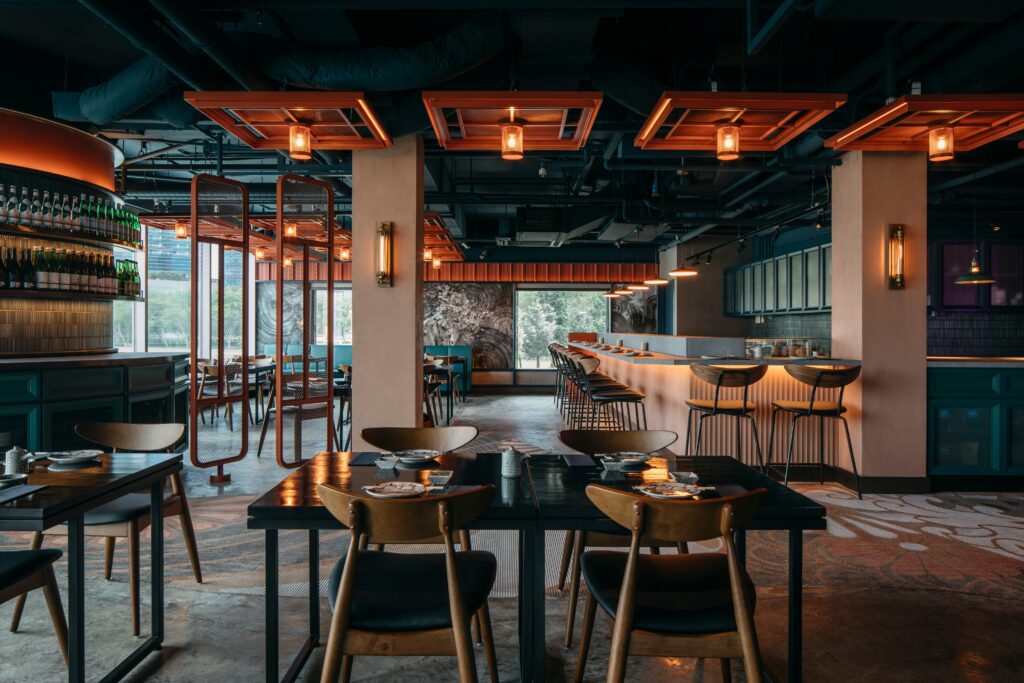 The geisha is the epitome of Japanese femininity and hospitality. But this lady is slightly different, taking on a mix of tradition meets modernity, flouting the rules and doing things her own way – the Kinki way. The works of local artist Sean Dunston are omnipresent with portraits of geishas on the walls in compositions of sweeping brushstrokes evoking traditional Japanese fude and hake paintbrushes. The geisha is grittier, grungier, sexier, bolder with a lot more attitude. Gone are the previous boisterous vibe and motif of dragons and sakuras at the entrance; that has given way to colour-saturated pop-art graffiti walls.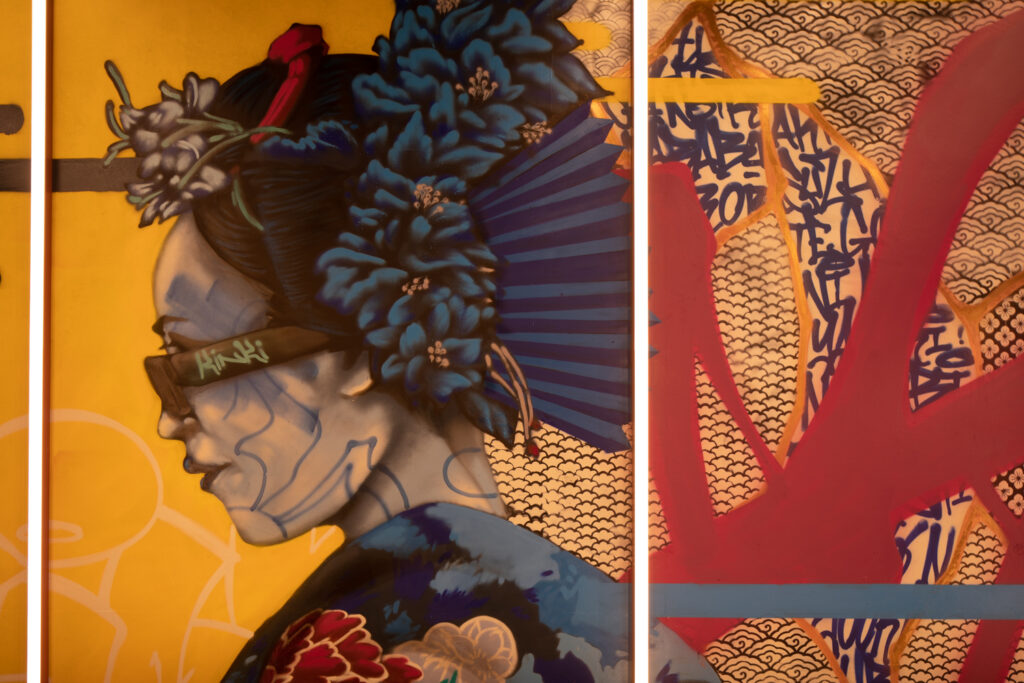 While rooted in the fundamentals of traditional Japanese cuisine, Kinki pushes the boundaries, serving up classics in a new light with Instagram-worthy dishes in creative flavour combinations and presentations.
Menu favourites include the Cowabunga ($36), flanking Japanese rice rolled with cream cheese, cucumber, homemade spicy mayo, and melt-in-the mouth seared A4 Wagyu beef slices, garnished with tobiko, potato floss and a soy reduction.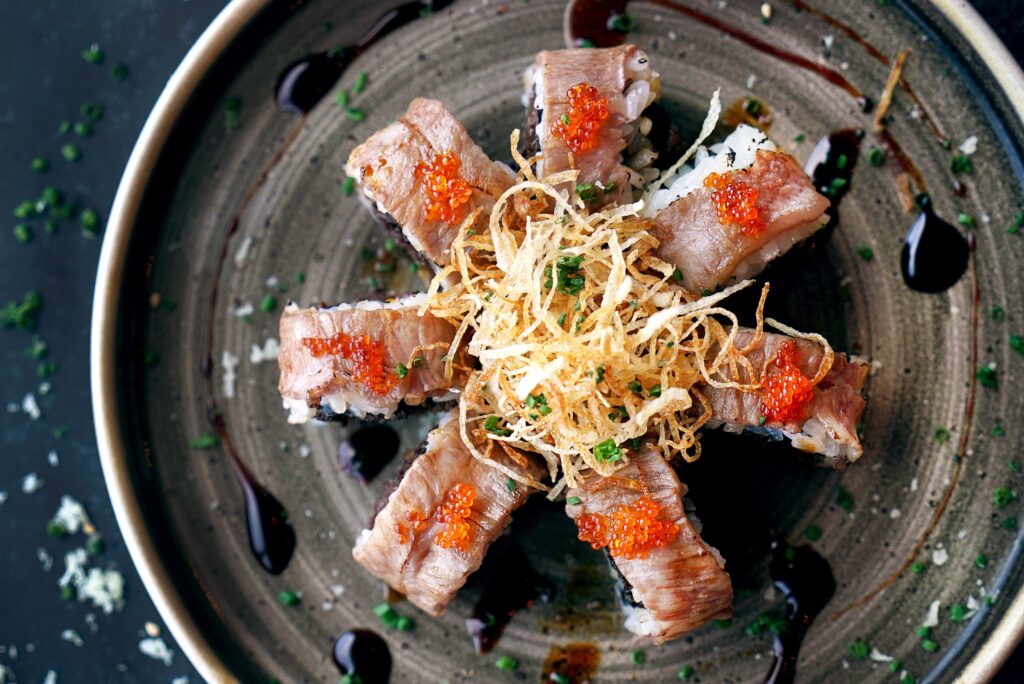 Previously served only on occasion as a Chef's special, the hugely popular Unagi Claypot ($35) is a menu mainstay now. With its addictive charred flavour, this must-eat is full-on umami with a touch of sweetness as fried rice with chopped unagi is finished in a claypot. For good measure, more unagi doused in a homemade unagi sauce crowns the rice.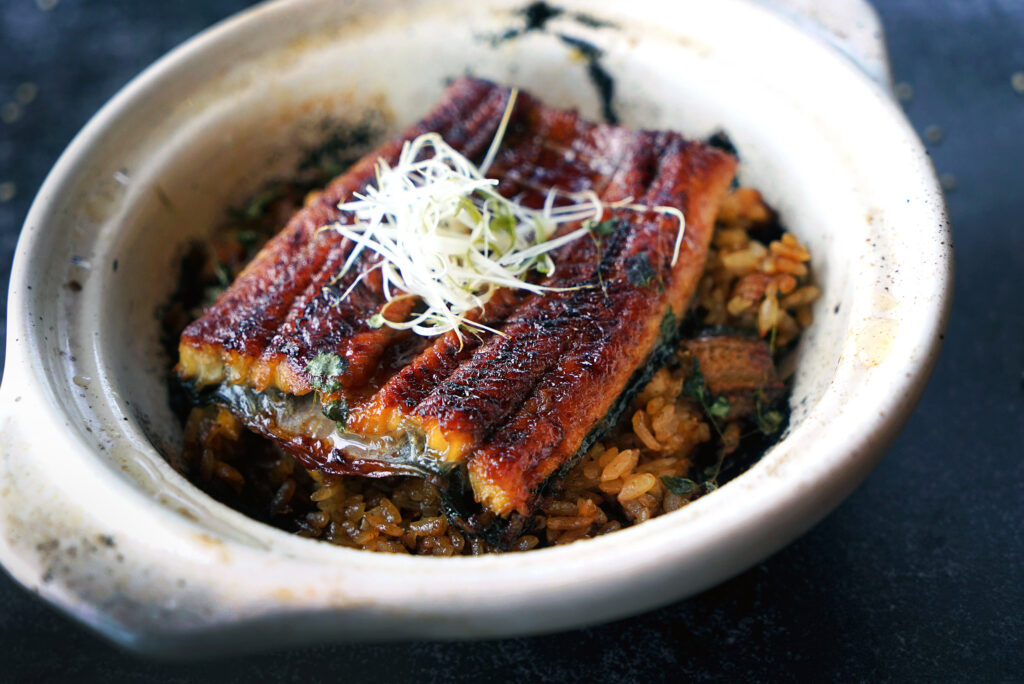 New on the menu are the Corn Duo ($16), where baby corn is mixed with corn puree and tossed with furikake bits, with a homemade sriracha mayo for a mild spicy kick; and the and Grilled Squid Chimichurri ($32), great with drinks. Smokey and tender, dip the squid into a perfectly balanced sweet and sour sauce of coriander, lime juice, green and red chilli.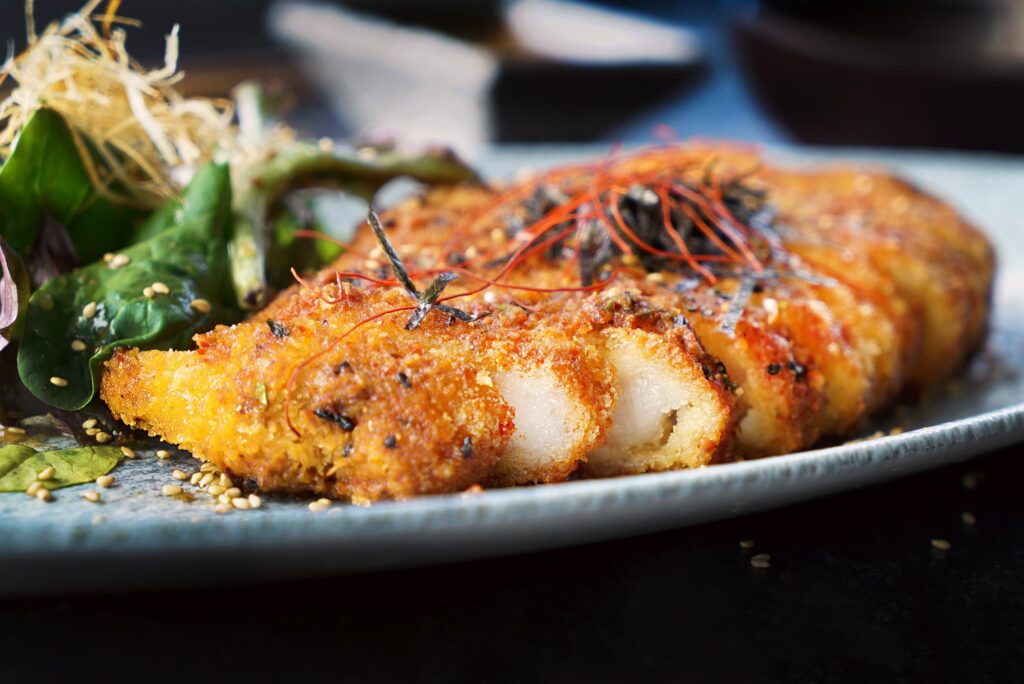 Or check out the new Bottomless Brunch ($68) with unlimited a la carte servings of sushi, sashimi, maki, hot and cold Japanese favourites, and desserts. Top it up with free flow beer, sake, prosecco or shochu at an easy-going $35.
Liquids deserve a huge shout-out here too, with cocktails made using foundational techniques but woven with Asian influences in surprising and unexpected ways. Beside a selection of Japanese sake, umeshu, shochu, spirits, and handcrafted classic cocktails with a twist, Kinki continues to rock the stage with its 'Kinki Rockstar' cocktail line-up, unapologetically bold and arresting in colour and flavour. Joining these bad boys is a new collection of sophisticated cocktails inspired by the new lady in the house. Part feminine, part edgy; these cocktails are dangerously alluring.
The Geisha-Rita ($22), Kinki's take on the margarita with Ocho Blanco tequila, Nigori umeshu, cointreau, lime juice, and freshly cracked pepper instead of salt making all the difference.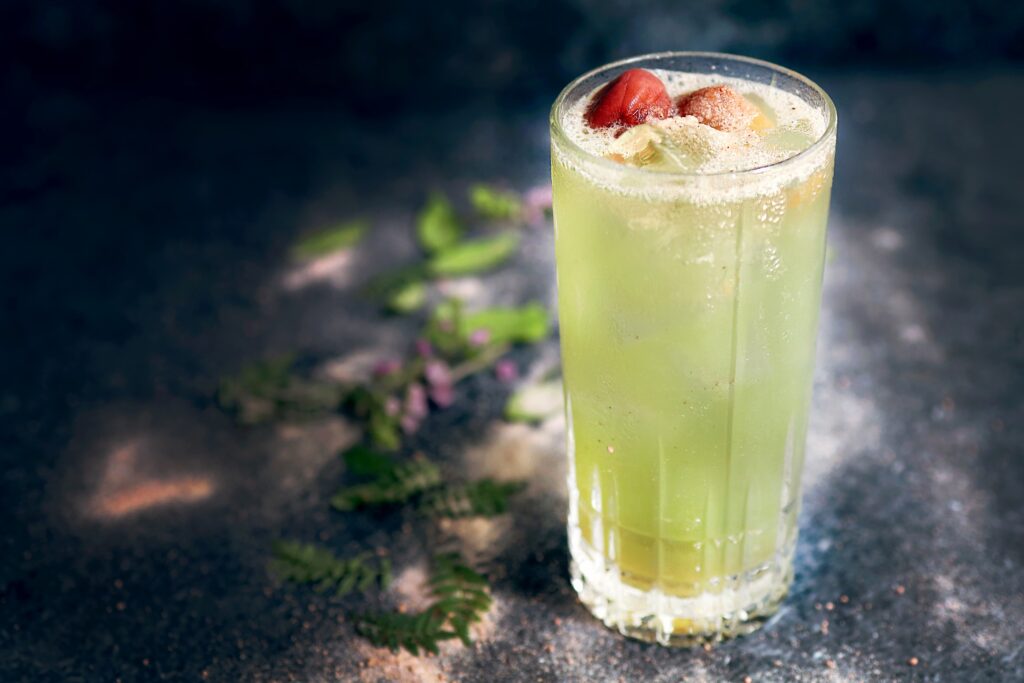 The Gin Assam Boi ($20) is a nod to the local 'drinking' culture of having a sugarcane juice with street food. It's thirst quenching with Kyro gin, Malibu rum, Gori umeshu and pineapple juice that fuse into an olive-green tint, garnished with Assam powder and a pickled ume.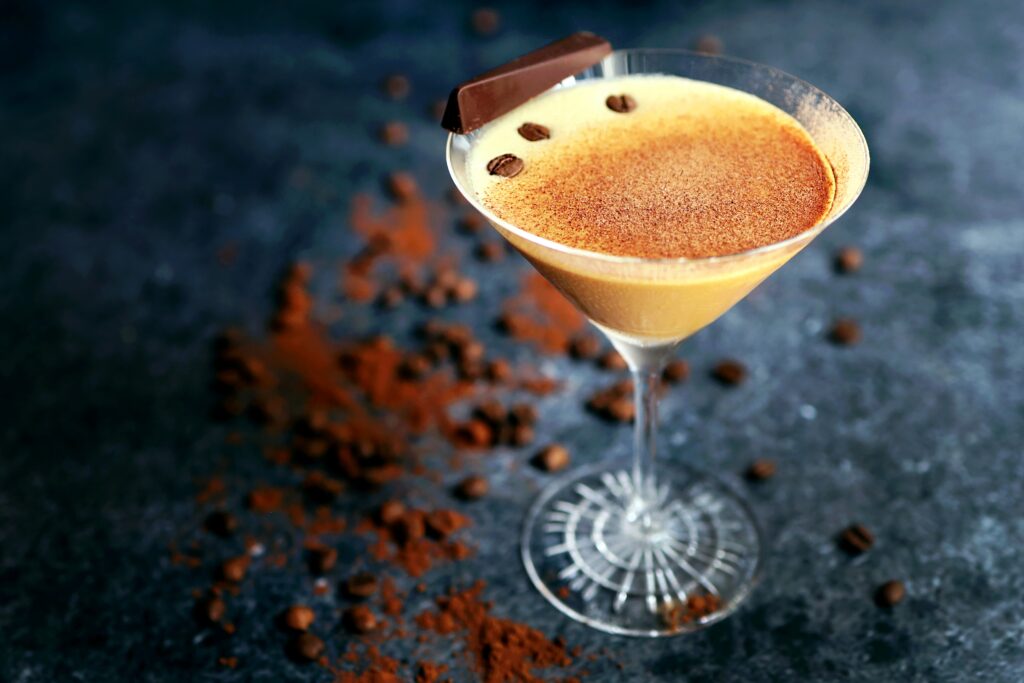 A different type of pick-me-up, the Naughty Kopi ($22) will jolt you with a strong martini-style concoction of Bailey's Irish cream, Matusalem Platino rum, Kahlua coffee liqueur and a shot of espresso, with a piece of dark chocolate alongside.
70, #02-02 Collyer Quay, Customs House, Singapore 049323. Tel: 6533 3471
SHARE