Mod European bistro fare and fresh market at Maison Marie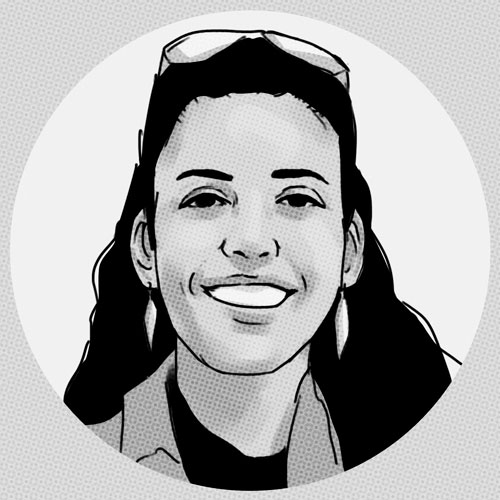 · 8 March 2021
·
Dining
Maison Marie introduces a unique fresh market and European bistro concept to Rail Mall with its premium produce.
Not just a French bistrot, Maison Marie also houses a fresh food market with the best produce from Europe. The menu offers a thoughtfully curated spread of all-day fare such as premium oysters; onion soup; octopus Bolognese; roasted tiger prawns; French ribeye, which is leaner than the typical Japanese and Australian selection found in Singapore; and a unique whole Mediterranean seabream, which is hard to find on anyone else's menu in town.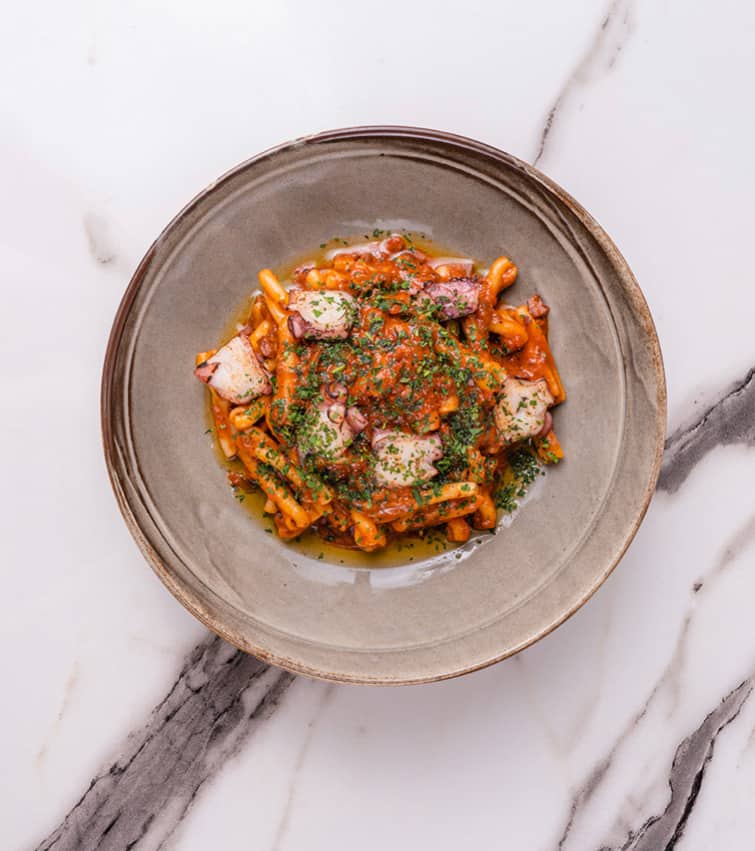 The kitchen is helmed by Head Chef Calvin Tan, who has impressive culinary training starting off as an intern in 2010 as part of Gattopardo Ristorante di Mare's opening team. Tan then honed his craft at the prestigious Culinary Institute of America, and in 2015 he jumped at the chance to work at Monsieur Benjamin in San Francisco as part of his tertiary institution's professional bridging programme. In 2016, he returned to Singapore and took his first Head Chef position for the opening of South Union Park, which led to his stint at Ma Cuisine, where he worked under Chef Matthieu, during which the gastro wine bar was awarded their first Michelin star. In 2018, he returned to San Francisco to join Chef Rodney Wages's Avery as a Sous Chef for two years before finally returning back to Singapore and joining Maison Marie as Head Chef.
We caught up with Chef Tan to talk about his vision for Maison Marie:
Tell us about your culinary ethos:
I like to think my cooking style is simple, traditional and straightforward. What I emphasise through my cooking is doing the simple things well. There are many things that are usually overlooked and it's often the simplest of dishes that are the hardest to get right. Additionally, I also particularly enjoy cooking with charcoal, as I feel that you just don't get the same flavour and textures when cooking on a pan. When the oils from the fish/meat hit the charcoal and sizzle up in smoke, that's flavour right there.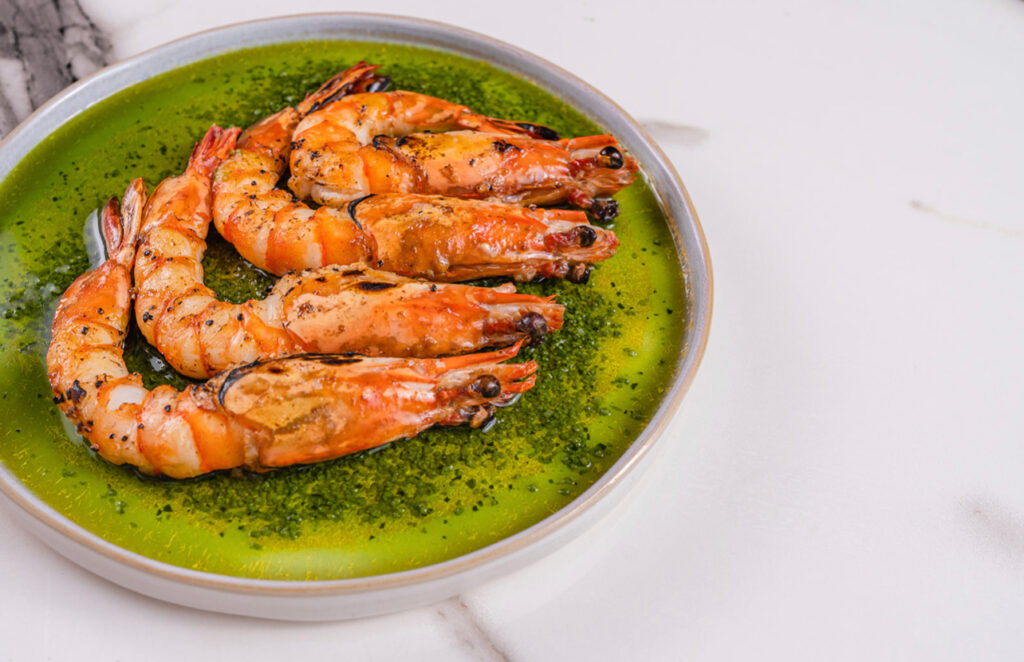 How are you able to leverage the fresh produce from the Market next door? Any dish in particular that gives you such an advantage?
Thankfully, I have access to the best and freshest produce from the most unique farms and businesses in Europe. We use ratte potatoes, banana shallots and all our herbs that appear generously in our salads are imported directly. Fish that the market sells are easily turned into daily specials. For example, this week we coincidentally had a supply of fresh peppers, tomatoes and Spanish mackerel in the market, and we turned these ingredients into a chargrilled whole fish dish with a side of marinated peppers and tomatoes, which is our take on a piperade sauce.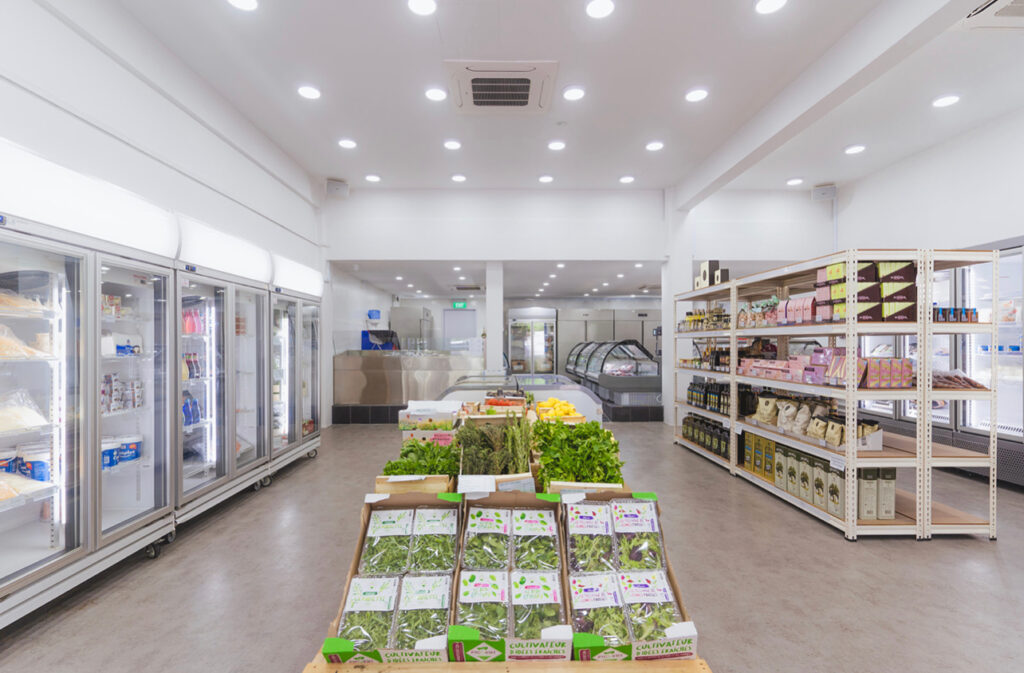 Another big advantage for us is the French oysters that we also import, as we're not only able to sell them in the market but also serve them as part of the restaurant's menu while also passing on the savings to our customers, allowing them to purchase high-quality oysters at a much lower price compared to other establishments. Essentially, all our dishes feature ingredients that are available in the market and can be bought by diners who would like to remake the dish within the comforts of their own kitchen.
Tell us about some fun, creative dishes on your menu – such as the smoked lemon tart and whole sea bream. Are they successes?
The whole sea bream is definitely a signature of ours. Not often is fish served whole in European restaurants and I thought why not? We live in Asia where fish is often served whole, or the fish head is served. People really enjoy it! Parts like the collar, in my opinion, have the best texture, epicureans and the more adventurous people do snack on the head and that's great to see. The seabream is cured and dried over a 4-5 day period changing the texture of the flesh and allows us to dry the skin for a crisp finish.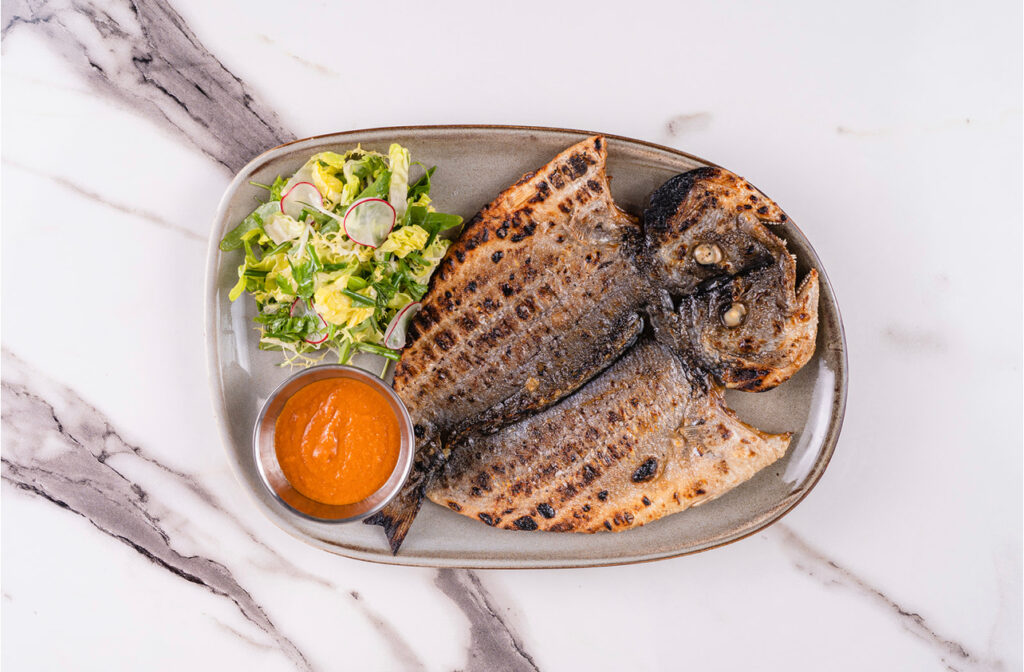 As for the smoked lemon tart, the idea came about long before I began crafting the many for Maison Marie, and it's based on my experience with work with Chef Mathieu Escoffier at Ma Cuisine. The idea behind it was to serve diners an interesting umami, yet tart flavour within a dessert that becomes a unique palette cleanser.
What else can we expect to see from your menu going forward?
We are looking to expand our range of seafood, and in particular, have a wider range of oysters. Currently, we have started with oyster promotions every Wednesday, and information is usually released through our social media platforms (Facebook and Instagram). These promotions are a great value for money for any diner and also a chance for them to try and experience good quality French oyster, as the promotions range from $2 Isigny oysters to $4 Gillardeau oysters, or for this week we're having 20% off our oyster flight with the purchase of any wine. We would also like to start working with seasonal ingredients and have our menu adapt and change to the availability of those ingredients. For example, as Spring is arriving in France, Spring vegetables like peas, asparagus and squashes should be making their way into our menu very soon.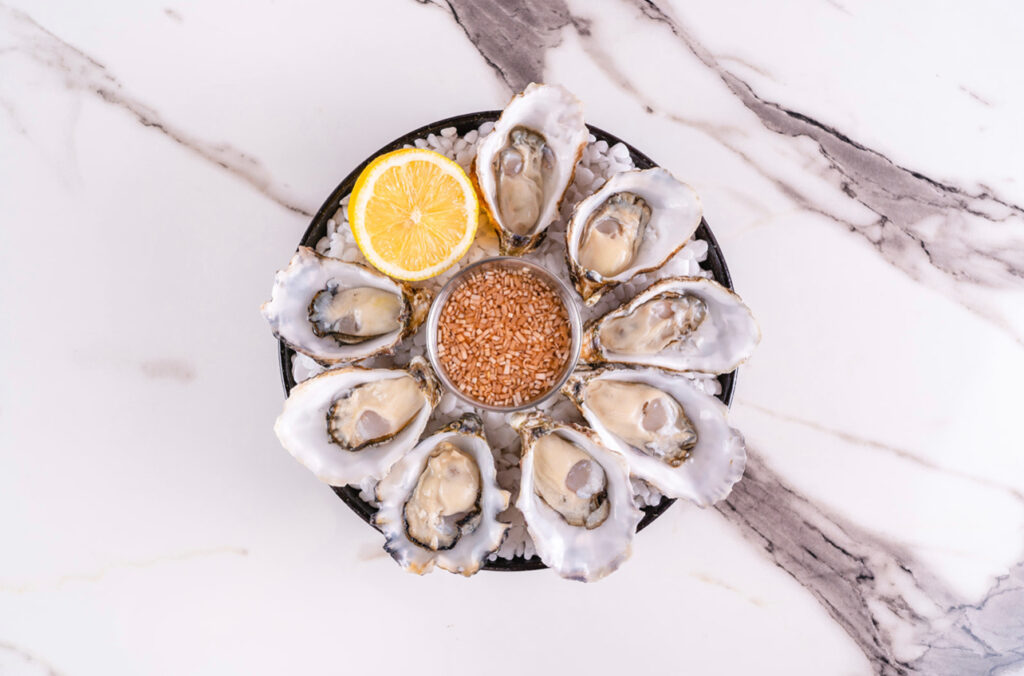 You mentioned having a brunch menu soon – are you able to share some upcoming menu items on it?
We are currently serving our lunch set menus on the weekends, but we will be moving into doing brunch in the coming weeks. We will be showcasing more of our cured meats as well as cheeses that recently arrived in the market. Beyond that, we are also looking to add in our house-made chicken liver pâté, French dip sandwiches and more breakfast-ish items soon.
The Rail Mall, 380 Upper Bukit Timah Road, Singapore 678040. Tel: 6235 0661
SHARE