Celebrate Persian New Year Nowruz With Shabestan This Spring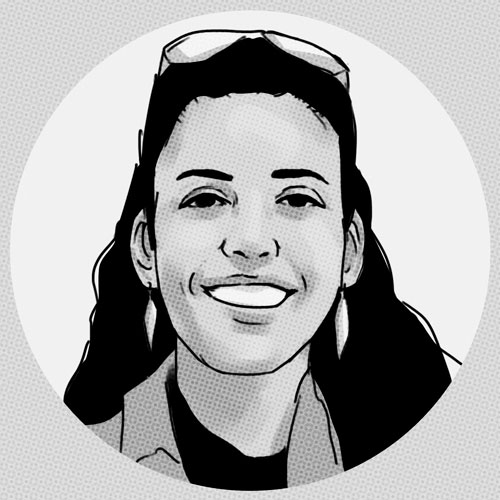 · 10 March 2021
·
Dining
A new year comes in many different forms and coming up next on 21st March 2021 is the Persian New Year, traditionally known as Nowruz.
Also known as the Iranian New Year, Nowruz is celebrated since the 11th century, making it one of humanity's oldest holidays, an ancestral festivity marking the first day of spring and the renewal of nature in the Northern Hemisphere.
Nowruz which means "New Day" is a celebration of new beginnings by wishing prosperity and welcoming the future while shedding away the past. Persians use this time to cleanse their homes and of course, it involves lots of food. And where better to celebrate this auspicious day in Singapore than with Shabestan, Finest Persian Restaurant, best known for its fire-grilled meats and kebabs following authentic Persian cooking techniques.
To celebrate the festivities, Executive Chef Hany Moustafa has curated a special feast of 18 dishes to ring in the new year including tableside Lamb Leg carving ($96/adult; $46/child), inclusive of a complimentary Nowruz Mocktail welcome drink. First Seating: 5.30pm – 8pm | Second Seating: 8.15pm – 10.30pm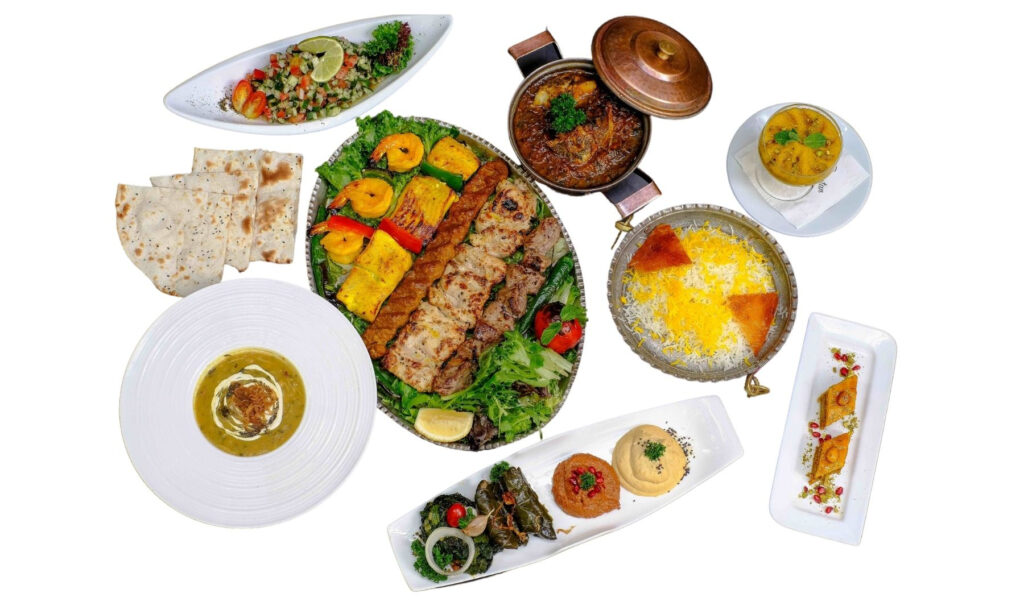 The menu kicks off with an amuse bouche of Feta Cheese & Pomegranate; followed up by Shabestan's signature Shirazi Salad.
Experience the popular Nowruz soup Ash Reshth, a hearty, homemade combination of Persian noodles, beans, parsley, cilantro, spinach, herbs and kashk (fermented yoghurt). We especially liked the homemade touch in the hearty broth, no doubt perfectly mimicking an authentic Nowruz in a Persian home.
Next up is the Mezze Platter, featuring Hummus, Muhamara (roasted red pepper and walnut dip), Borani Esfanaj (quintessential spinach and yoghurt dip), and the Nowruz stuffed grape leaves special, Dolma.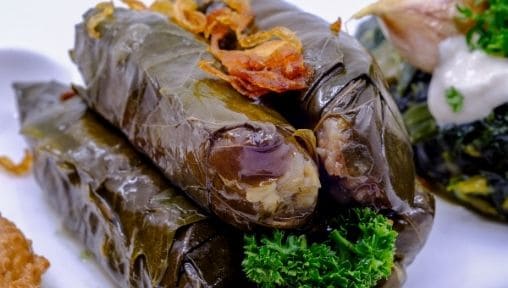 Mains comprise of the sumptuous Royal Platter brimming with a selection of signature kebabs and grilled meats. Specifically, Lamb Kubideh, Chicken Masti, Tekeh Masti, Prawn and Fish Kebabs all served with festive herbed rice Sabzi Polo, and a side salad.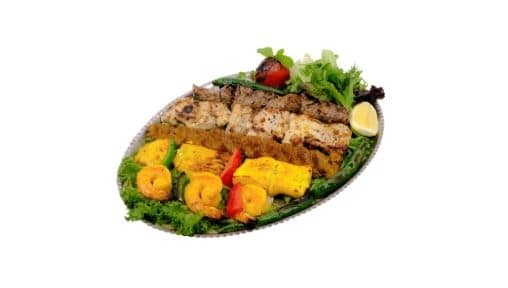 Another Nowruz special is the very rich Koresh-E-Fesenjan Ba Ordak, featuring Caspian-style braised duck in pomegranate and walnut sauce, served with Persian rice; as well as chef Hani's special Ghalieh Mahi, Southern Iran's tamarind Sea bass stew with coriander, fenugreek, onions, tomatoes, turmeric and garlic. We loved how the tangy tamarind notes around perfectly cooked fish fillets perfectly complemented the Sabzi Polo.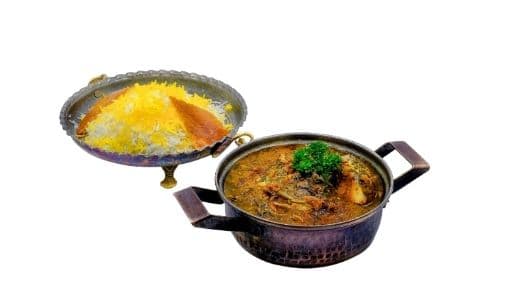 And of course, remember to leave space for the special Persian herb marinated Leg of Lamb Carving Station.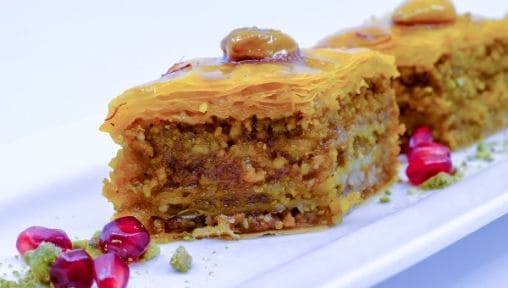 End the new year feasting with the traditional festive Sholehzard, a light Persian Saffron Rice Pudding that wasn't cloyingly sweet or heavy; or Shabestan's signature Baklava, the classic Middle-eastern pastry comprising layers of filo pastry and bursting with chopped nuts sweetened with honey and rose water.
Reserve online at https://www.shabestan.sg/experience
SHARE