Redefine your happiness quotient with Champagne
· 2 March 2021
·
Dining
Perrier-Jouët launches new Perrier-Jouët Blanc de Blancs and announces revamp of Perrier-Jouët Art of the Wine Dinner Series for LeCercle members.
Imagine a romance story à la Midsummer Night's Dream, cast in a lush, surreal forest of magic and fairies. It would be where you would expect to find Perrier-Jouët in a supporting role as a lubricator of love fuelling the fire of romance with its aroma of elderberry, acacia, honeysuckle and tangy citrus. It is the perfect intoxicating elixir to seduce the senses with its crispness and smooth, mellow finish.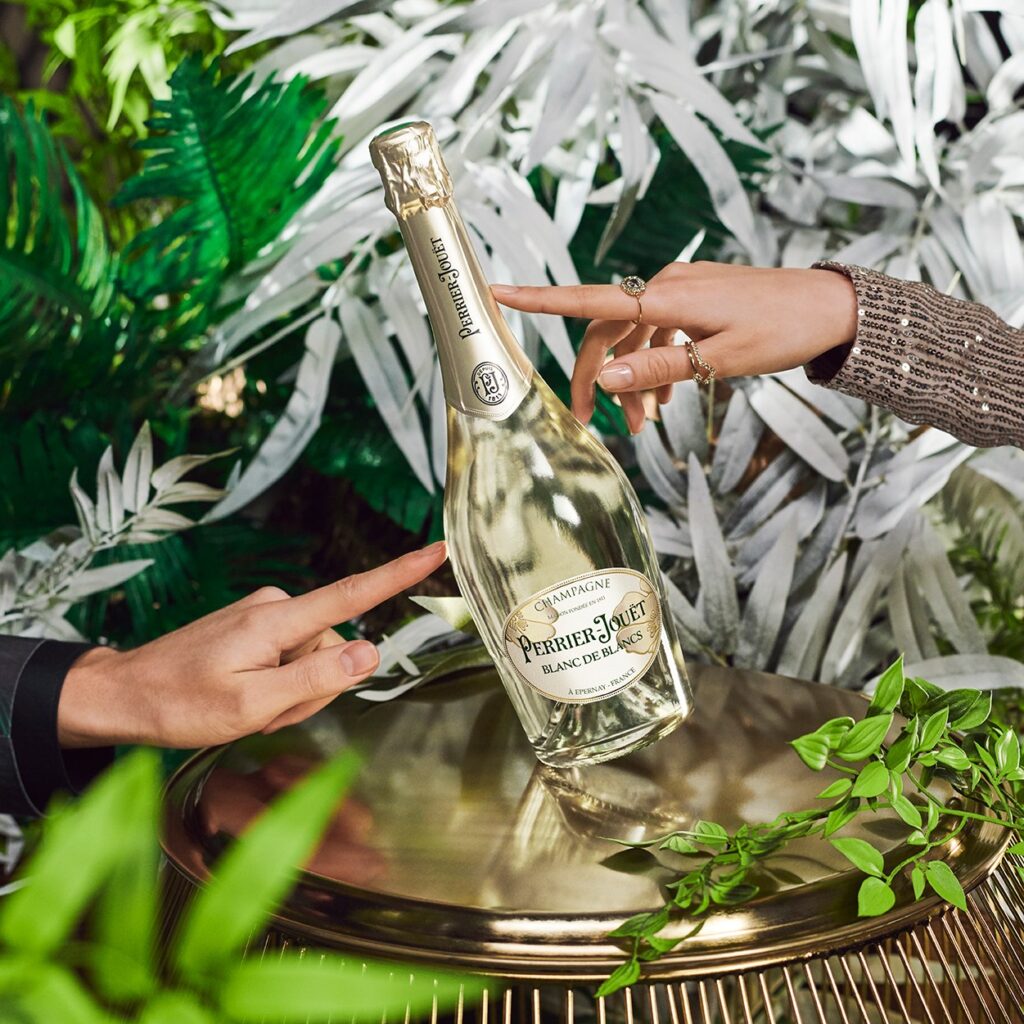 Such is the imagery that stirs the imagination when one indulges in a tasting of six Perrier-Jouët beauties. This afternoon of indulgence took place at Clos Pasoh, a new French brasserie opened by Ducasse alumnus Chef Louis Pacquelin. Together with the new-school French cuisine that Chef Louis had prepared for the Champagne-pairing, the afternoon yielded a wonderful tete-a-tete with the folks at Pernod Ricard who shared their plans for the year, of which LeCercle members will get to enjoy the most exquisite perks and exciting happenings to expect.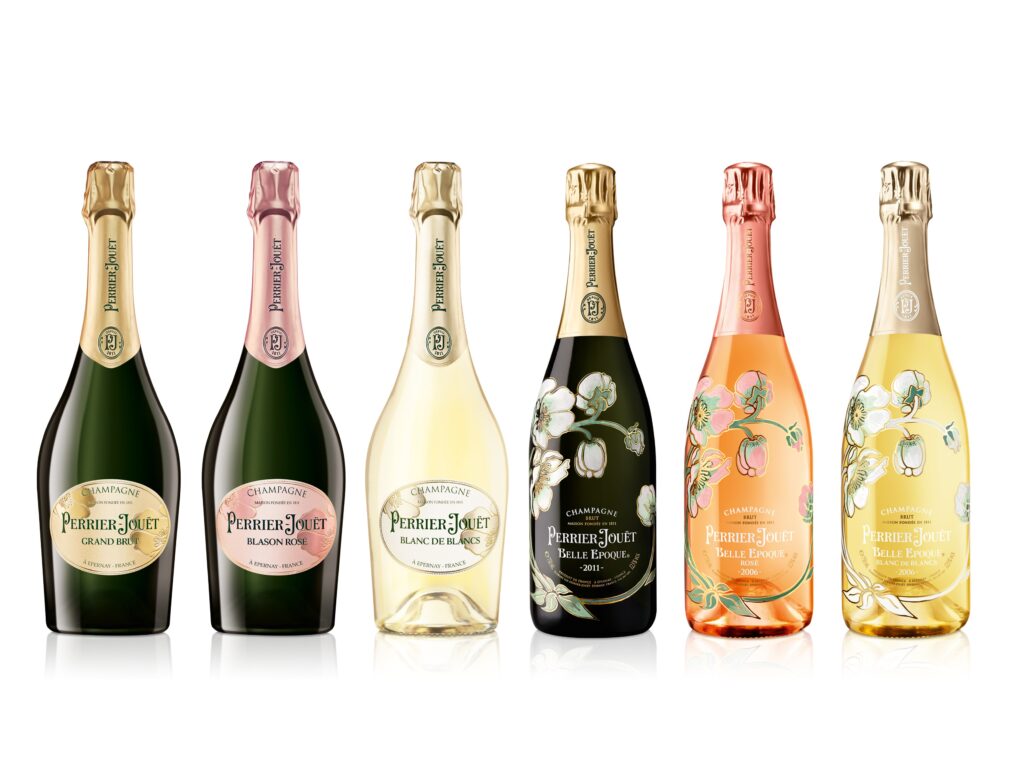 Nestled on the second floor of a heritage shophouse building circa 1840, Clos Pasoh was the ideal setting for a Perrier-Jouët tasting, in terms of setting as well as taste profiles. In a similar way that Perrier-Jouët dances on the palate like a ballerina with its vibrant titillating flavours and fruity-floral finesse, Chef Louis' dishes are light and clean interpretations of familiar flavours, contrasted and brightened by some acidity and heat instead of heavy flavours redolent of butter and cream. The cosy setting of the restaurant gives play to the restful, lush foliage of tropical plants, creating a juxtaposition of modern French design, art deco accents and tropical greenery motifs that showcases Perrier-Jouët's vibrant and extravagant interpretation of nature on its label.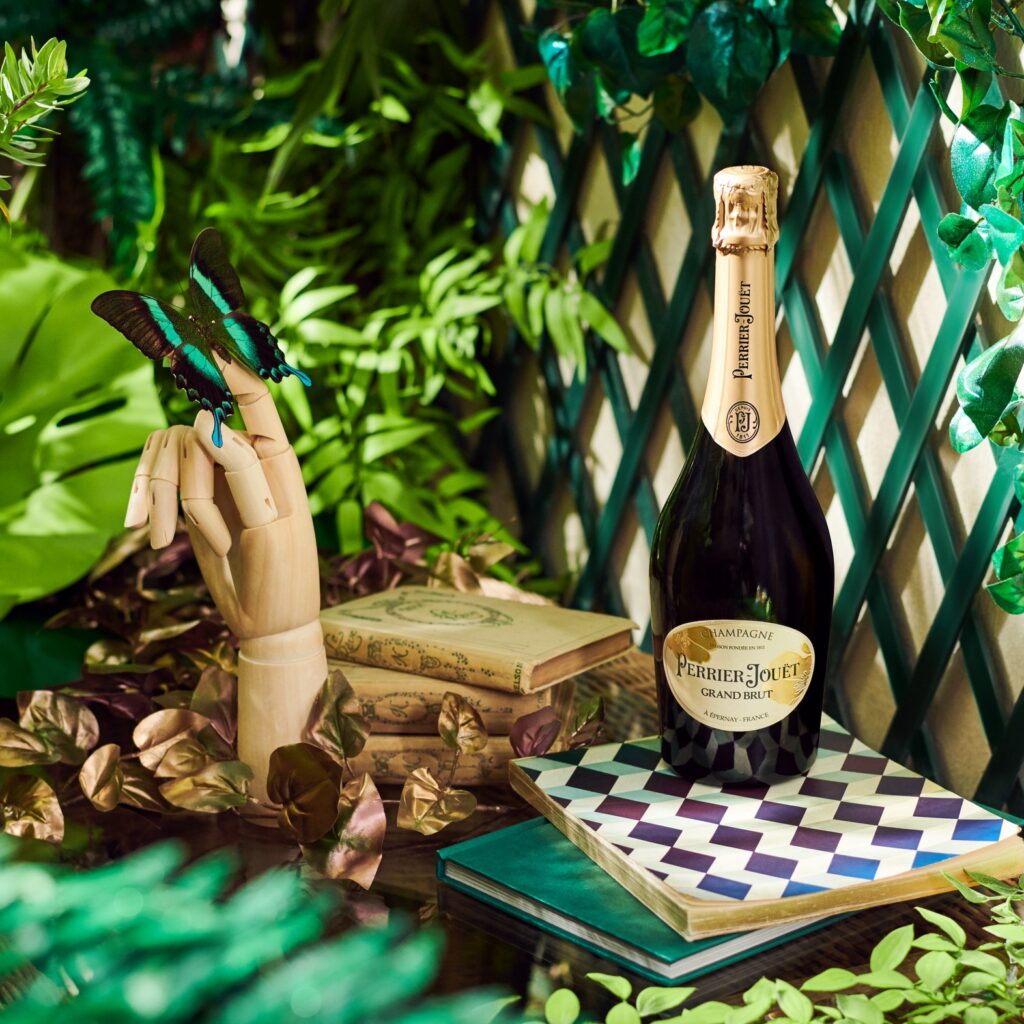 Our palates were engaged in a journey of exquisite contrasts and it began with the Perrier-Jouët Grand Brut; paired with Carpaccio de Thon of Japanese hamachi marinated in citrus fruit, raw fennel, and Tête de Veau of calf head fried wonton in wasabi ravigote sauce for a savoury yet refreshing start. The *Perrier-Jouët Grand Brut charmed us with aromas of crisp yellow orchard fruit, pear, white flowers and hints of buttery brioche and vanilla. It features a new bottle design with a long slender neck and softly rounded shoulders inspired by the Blason de France, a prestige cuvée blended from the 1955 harvest.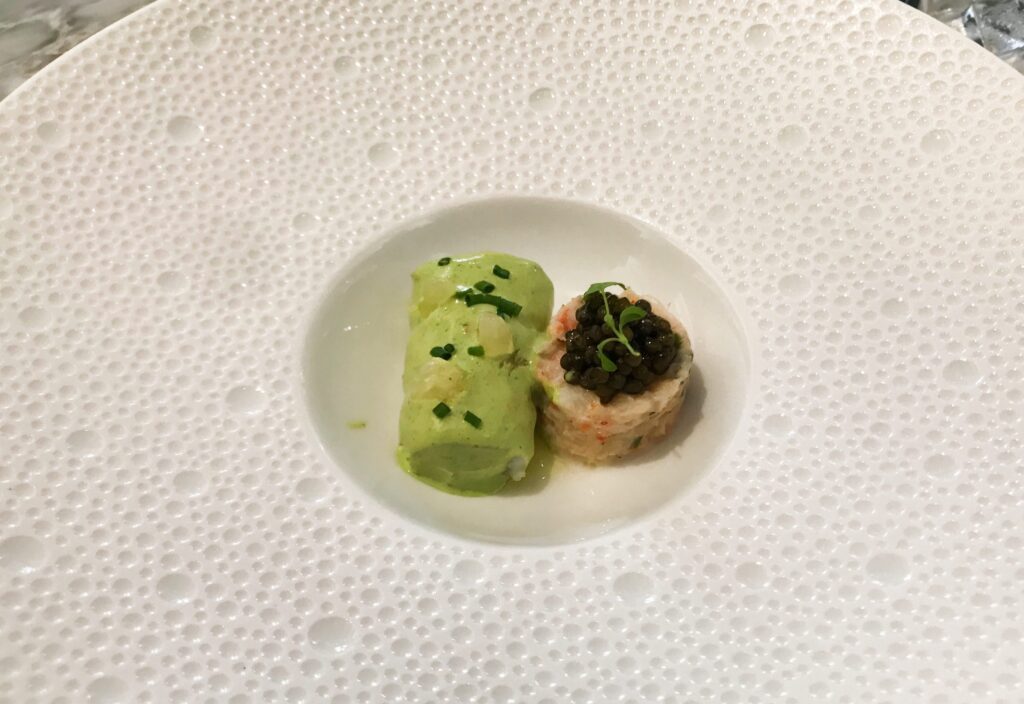 * Available at: Bottles and Bottles Wine Shop – S$66; Le Rouge Wine & Chocolates – S$72.90; 1855 The Bottle Shop (online & physical outlets) – S$75
For the delightful Perrier-Jouët Blanc de Blancs, it was paired with Champignons au Vin Jaune of mushrooms comte cheese and Vin Jaune dumpling in walnut emulsion. The sweet-creamy texture and roasted nut aroma of the cheese was an ideal counterfoil to the savoury notes of the mushrooms, cut through by the earthy note of walnut and brightened by the vivacious Perrier-Jouët Blanc de Blancs. This new release pays tribute to the House's Chardonnay grape carefully selected from the region's finest terroirs, also incorporating a small proportion of reserve wines to ensure consistency in style and quality.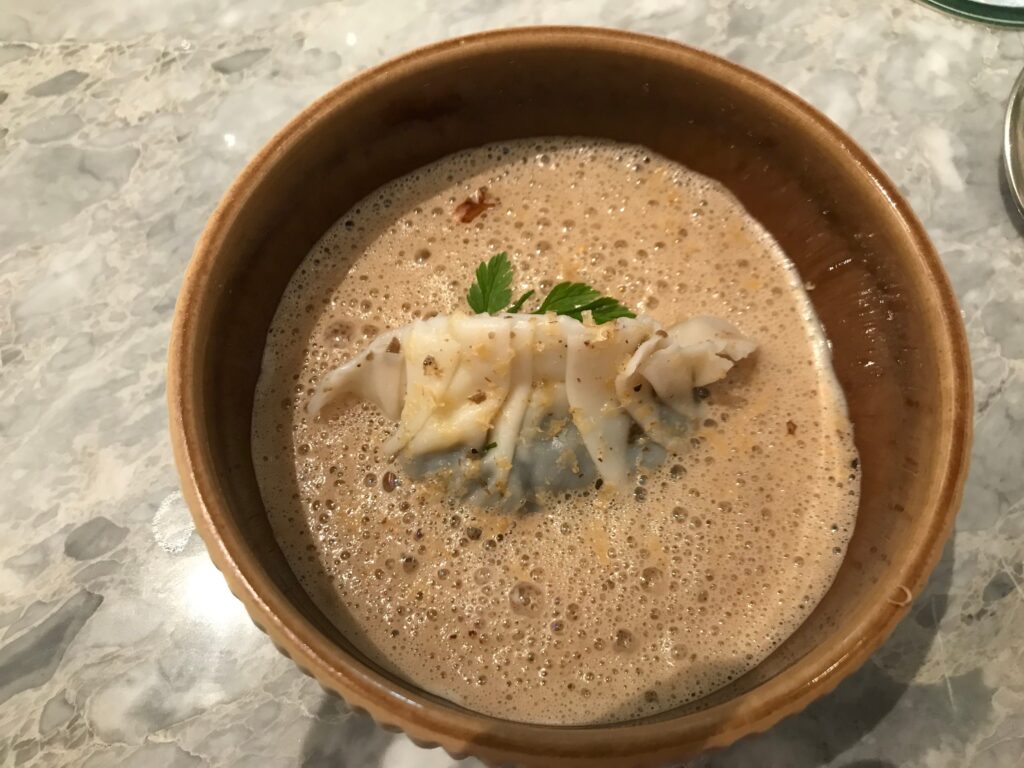 *Available at: LeCercle – www.lecercle.sg (members only) – S$102; as well as an exclusive Perrier-Jouët Blanc de Blancs 750ml Ecobox Gift Set with 2 flutes – S$134; 1855 The Bottle Shop; Le Rouge Wine & Chocolates; The Oak Cellars – TBC
The one that everyone was waiting to appreciate was of course the Perrier-Jouët Belle Epoque Blanc de Blancs 2006, which represents the quintessence of Chardonnay, shining with the brilliance of a rare yellow diamond. Drinking this liquid light of gold yielded rich, caressing floral notes with a silky finish. It was paired with Foie Gras of pot-au-feu broth, beef dumpling and black truffle for an intense tango of flavours that made me long for more. Also making an appearance was the Perrier-Jouët Belle Epoque Rosé 2012, a beauty of intensity, voluptuousness and finesse, paired with Volaille aux Ecrevisses, a signature guinea fowl & crayfish fricassee.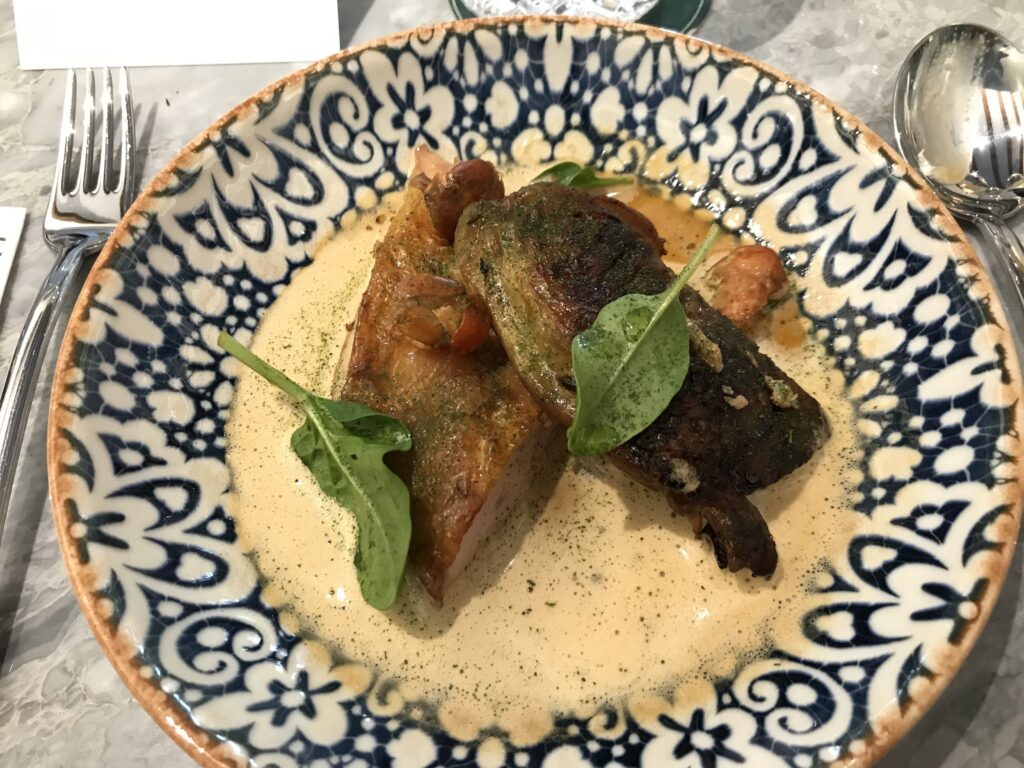 LeCercle members can look forward to a totally refreshed gastronomic experience as Perrier-Jouët will be relaunching its dinner events renamed Perrier-Jouët Art of the Wine Dinner Series. Go here for more information.
SHARE